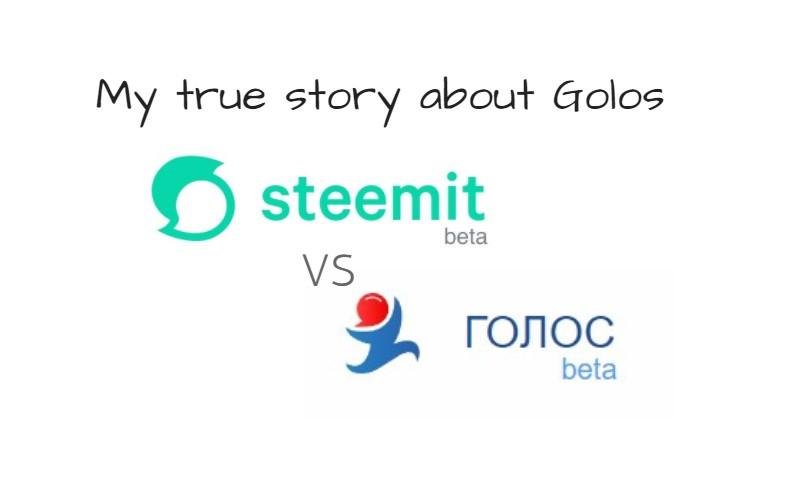 Hello, steemians. The amazing world of decentralized blockchain technologies and social relations. Secret ties, lies and betrayal. The struggle for power and politics. Incredible rise and fall. The quintessence of my experience in this hard crypto world. This is my true story about Golos - Russian fork Steemit.
A few words about me and the reasons for the emergence of a series of such posts. My name Alexander. I born and live in Russia. In real life, I work CIO in a military factory.
When world peace is threatened and your country is under sanctions, there is no time for new hobbies and technologies. The government sets other tasks, and the main goal is import substitution.
Therefore, it was so hard to catch up with others when the opportunity and time finally appeared.


I met Daniel Larimer's media blockchain and economy about a year ago. It was amazing. Incredibly exciting world. A breath of fresh air for a simple Russian guy who is tired of the daily routine and exhausting work. At the time I forgot about fatigue, sleep and food. I plunged headlong into the study of this world. This was my first experience at Steemit fork called Golos (golos.io)



This a strong excitement before the first post. Plunge headlong into the unknown. I have restrictions on freedom of movement around the world because of their knowledge, so not particularly fond of social networks. For me it was a step into a bubbling mountain river, which was to carry me in an unknown direction.
New terms and words. Meetap, friends and relationships. Crypto experience. Trading and exchanges. Participation in ICO. The opportunity to earn in one post so much, how much is my salary for a month.
All this I had only to learn to Golos. To understand what reputation and human relations are worth. After all, the virtual world is a manifestation of us, our desires and needs, not always the best of our side. Being an anonymous player is a feeling of freedom that corrupts, makes you worse. Therefore, reputation on Golos and Steemit is so important. So brother @broncnutz took my hand help and told you about it.
Steemians so interested Golos, that had a lot of questions in a comment. So I decided to write a series of posts about Golos. My experience. After all, being a fork Steemit we had to go through many difficulties of growth. Great whole platform experience that can help older brother.
I hope it will be useful for everyone. This ends the introductory part. Thank you for your interest. To be continued.
P.S.: I am not a member of the golos development team or marketing team golos.io all this and that I will talk further, only my experience and opinion.