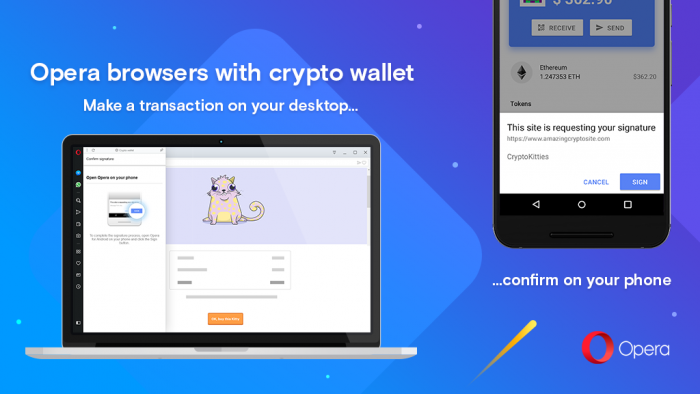 Opera introduced a desktop version of its browser with built-in crypto. While it is available only for closed group of testers.
New build "Labs" allows users to transfer funds via the Ethereum blockchain and interact with dApps, without installing additional extensions and purses.
This means that participants in the beta can link the desktop browser similar browser Opera for Android and confirm cryptocurrency transactions using the fingerprint.
Opera assured that the private keys are stored "in the hardware of the smartphone and never leave it outside".
As previously reported, the browser from Mozilla yet, only supports cryptocurrencies and applications based on Ethereum. In the future the developers plan to add support for other blockchains.
Recall that in July, the Opera became the world's first mobile browser, has implemented support for the cryptocurrency and functionality of Ethereum. The company has previously implemented in mobile browsers protection against hidden mining.
That Opera integrates the crypto in the desktop version of its browser, it became known in August.
To request access to participate in testing at Opera.
---
aid my blog
---