Hey today, I will use the same function than the last time but with different parameter !
(Fr) Hey aujourd'hui, j'utiliserai la même fonction que la dernière fois mais avec des paramètres différents.
[Beauty of Math Series (Parametric Equation 2)]
To get this art, I just change the number of points that the computer will link and the value that separates them all.
(Fr) Pour obtenir cet art, je change juste le nombre de points que le computeur va lier et la valeur qui les séparent tous.
---
Let's see what we get !
(Fr) Voyons ce que nous obtenons !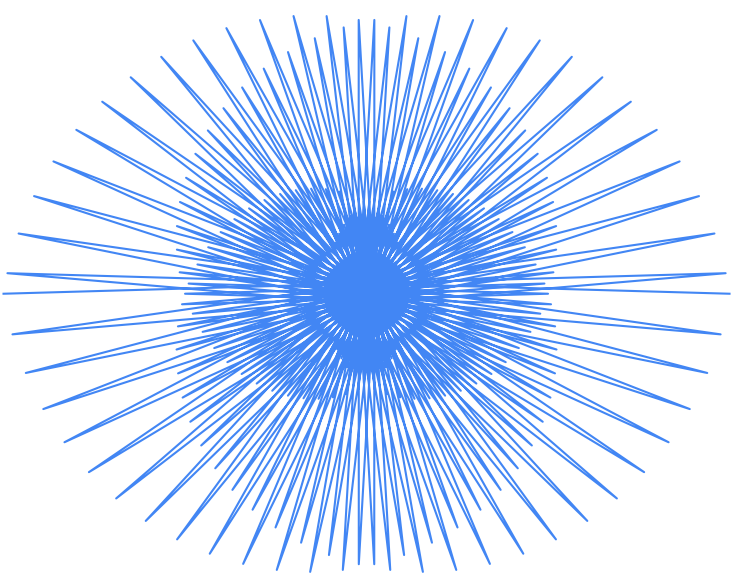 ---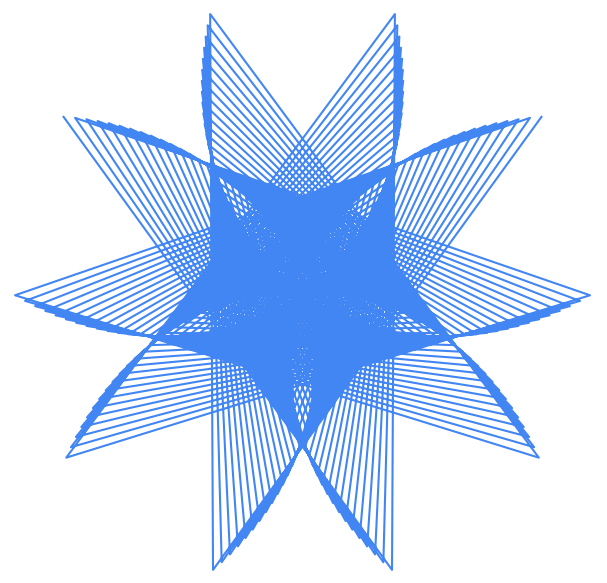 ---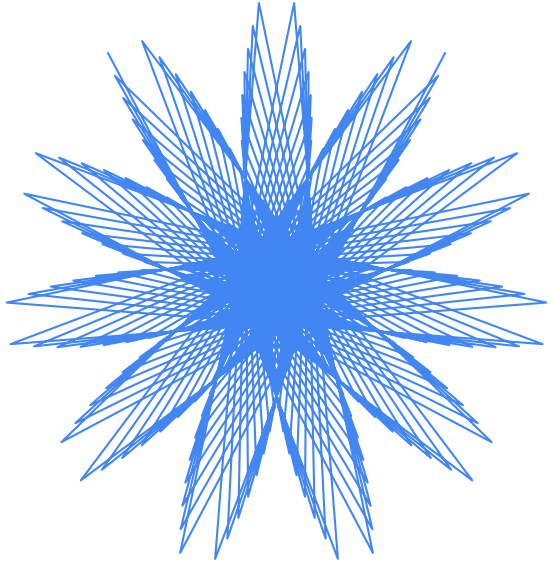 ---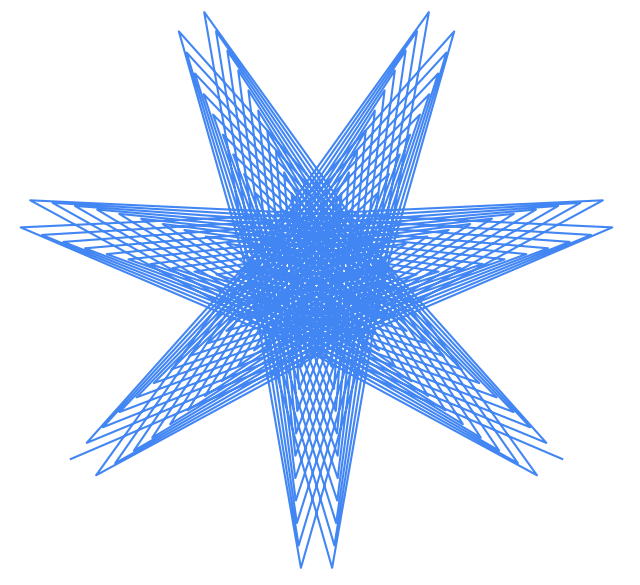 ---
That's the equation I use :
(Fr) Voila l'équation que j'utilise :

Program Python 3 to plot them :
(Fr) Programme Python 3 pour les tracer :
---
I hope you like it ! More are comming 😇
(Fr) J'espère que ça vous plaira! De nouveaux projets arrivent
---
(I'm French, so my english isn't fabulous, any advice is welcome ! )
Thanks for watching and STEEM ON !! 😎
Follow me and upvote ! :
(Fr) Suivez-moi et upvoter ! :