Hey, here's a new little creation made with python.
Hey, voici une nouvelle petite création faite avec python.
This is a fully random creation with a unique program I made !
(Fr) Il s'agit d'une création entièrement aléatoire avec un programme unique que j'ai créé !
Hope you will like it : 😁
(Fr) J'espère que ça vous plaira :
---
Program on GitHub (Python 3)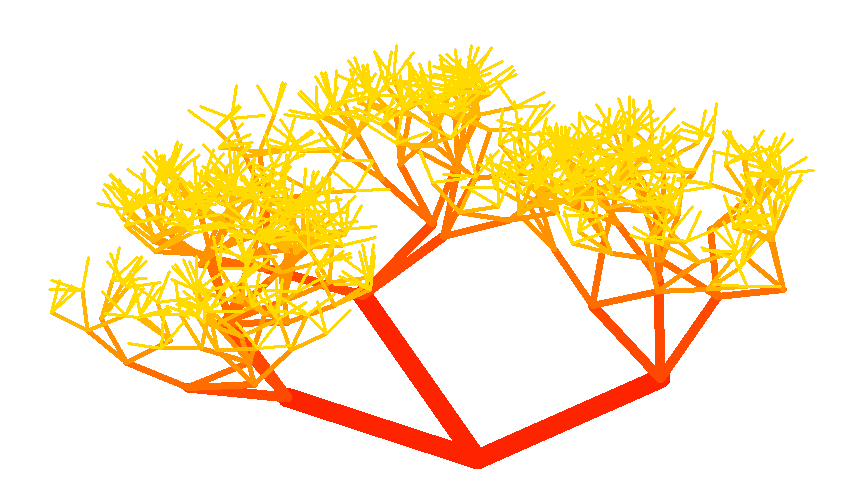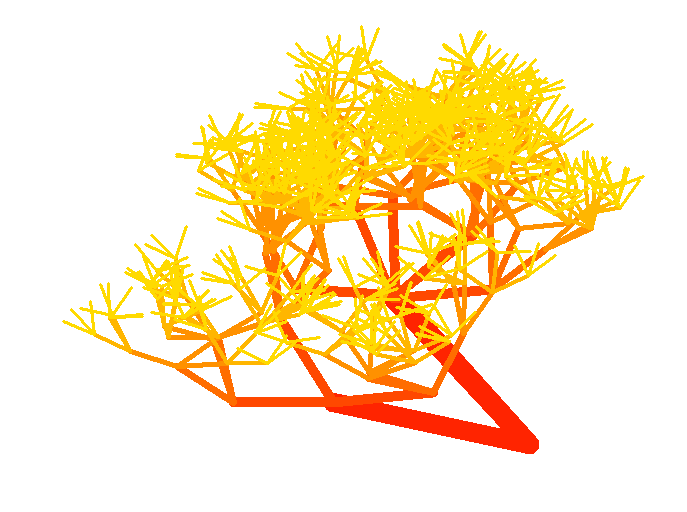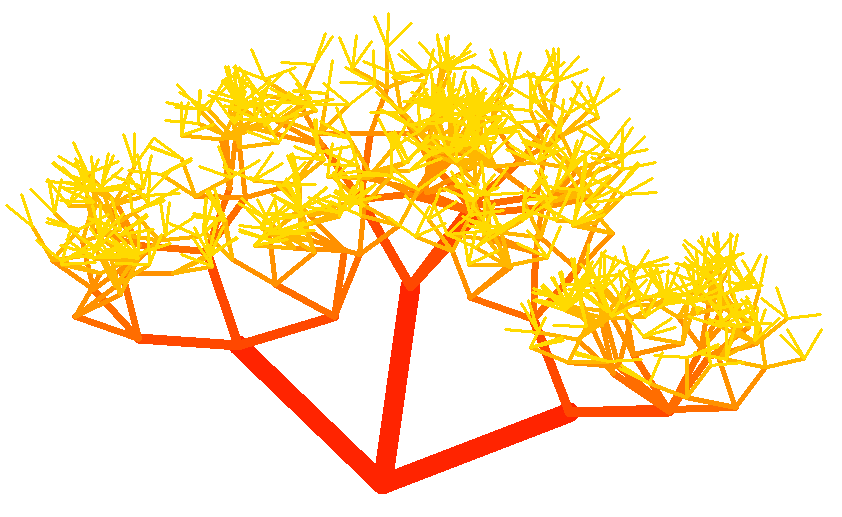 ---
How it works ?
(Fr) Comment cela marche ?
We take a point and draw for example 3 branches :
Draw the first one, save the position of the end point, return to the first point, draw a second branch, save the finish, return....
Then, when we finish the first step, for each point we saved, we redraw 3 branches, and save the end point, and again and again and again.
(Fr) Nous prenons un point et dessinons par exemple 3 branches :
Dessiner le premier, enregistrer la position du point d'arrivée, revenir au premier point, dessiner une deuxième branche, enregistrer l'arrivée, revenir....

Puis, lorsque nous terminons la première étape, pour chaque point que nous avons sauvegardé, nous redessinons 3 branches, et sauvegardons le point d'arrivée, et encore et encore et encore.
---
I hope you like it ! More are comming 😇
(Fr) J'espère que ça vous plaira! De nouveaux projets arrivent
---
(I'm French, so my english isn't fabulous, any advice is welcome ! )
Thanks for watching and STEEM ON !! 😎
Follow me and upvote ! :
(Fr) Suivez-moi et upvoter ! :