Hello, this design was made for the @Sndbox contest using the famous Bitcoin logo !
(Fr) Bonjour, ce design a été réalisé pour le concours @Sndbox en utilisant le fameux logo Bitcoin !
In the world of Cryptos, Bitcoin was the first true cryptocurrency to have appeared and it is still the most powerful on the market. Indeed, when the Bitcoin falls, all (or at least many) other cryptos fall.
(Fr) Dans le monde de Cryptos, Bitcoin a été la première véritable cryptocurrency à être apparue et elle est toujours la plus puissante sur le marché. En effet, lorsque le Bitcoin tombe, tous (ou du moins beaucoup) les autres cryptos tombent.


So I wanted to represent the Bitcoin as the sun of the cryptocurrency world, the masterpiece of this world, when it is here, all the Cryptos"work", when it falls, all the Cryptos"fall asleep".
(Fr) J'ai donc voulu représenter le Bitcoin comme le soleil du monde des cryptomonnaies, la pièce maitresse de ce monde, quand il est ici, toutes les Cryptos "travaille", quand il tombe, tous les Cryptos "se couchent".


This illustration shows the Bitcoin sunrise as the beginning of the Crypto happy days, it is still new and we are not so many to use them, but I think that will change in our future!
(Fr) Cette illustration montre le lever de soleil de Bitcoin comme le début des jours heureux de Crypto, c'est encore nouveau et nous ne sommes pas si nombreux à les utiliser, mais je pense que cela va changer dans notre avenir !
---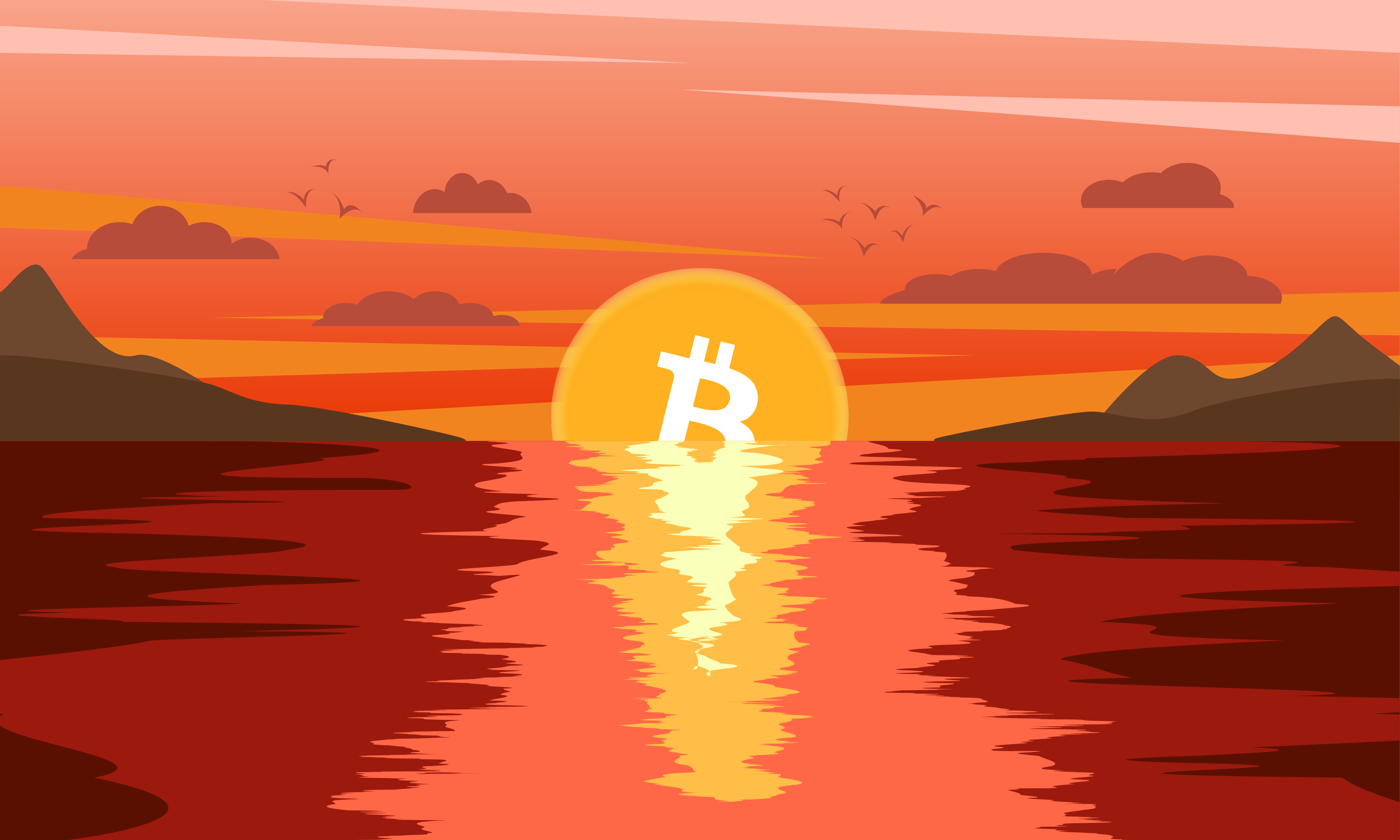 ---
Design process :
(Fr) Processus de conception :
I did it from bottom to top, starting with the sea and the "Bitcoin sun", then the mountains, and finally the sky behind.
(Fr) Je l'ai fait de bas en haut, en commençant par la mer et le "soleil Bitcoin", puis les montagnes, et enfin le ciel derrière.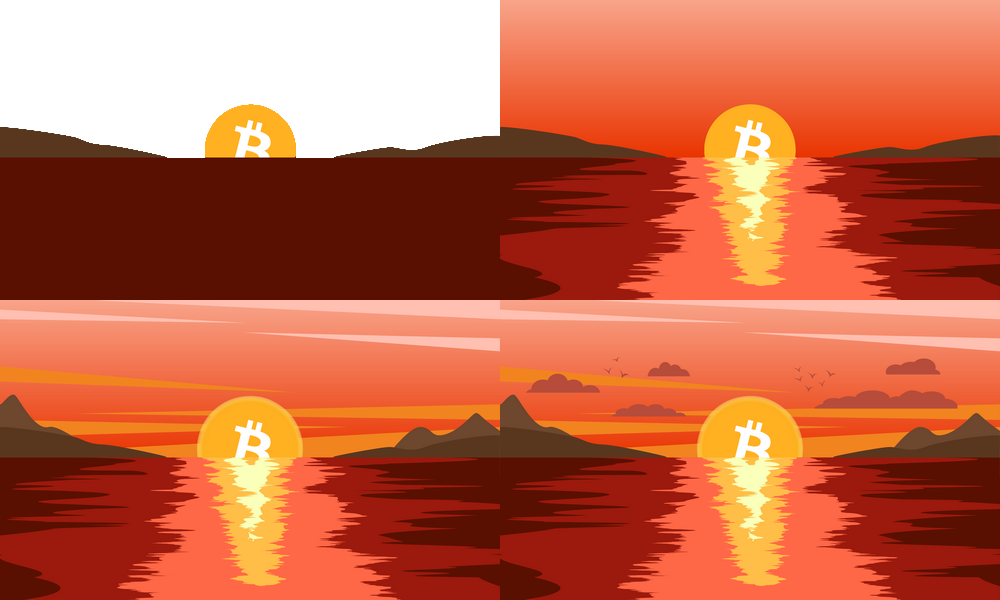 ---
I hope you like it ! More are comming 😇
(Fr) J'espère que ça vous plaira! De nouveaux projets arrivent
---
(I'm French, so my english isn't fabulous, any advice is welcome ! )
Thanks for watching and STEEM ON !! 😎
Follow me and upvote ! :
(Fr) Suivez-moi et upvoter ! :