Hey everyone! In this post i'll be talking about my journey in trying to beautify my home. Specifically i'll talk about landscaping the front of my house and how I have failed so far.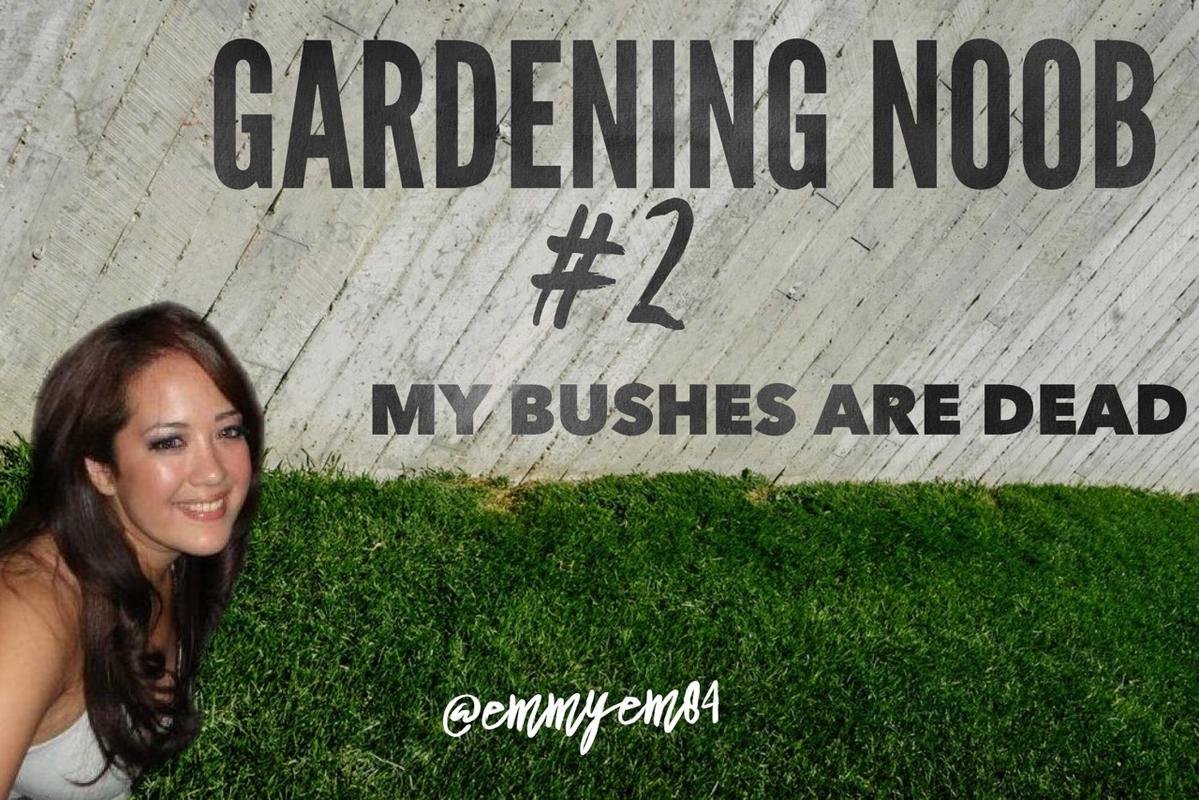 Original Image Source
My house is a typical Chicago Georgian. It pretty much looks like a box. In my neighborhood there are only a couple types of houses all built in the 1940s. I envy newer built homes often because they are just more visually appealing. My house does not have an open floor plan, also the "main" bathroom in my house is located upstairs. There is no bathrooom on the first floor (and no room to add one.)
No modern built house would ever not have a bathroom on the first floor of a home, its just strange. Anyways... I'm rambling.
Now to the outside. I decided the best thing to do to try to make the outside of my house prettier was to add window boxes. They are the self watering kind and very well built. Taking off the canopy off the front of my house and adding the window boxes was the least expensive way of adding some curb appeal...

Here is my house before: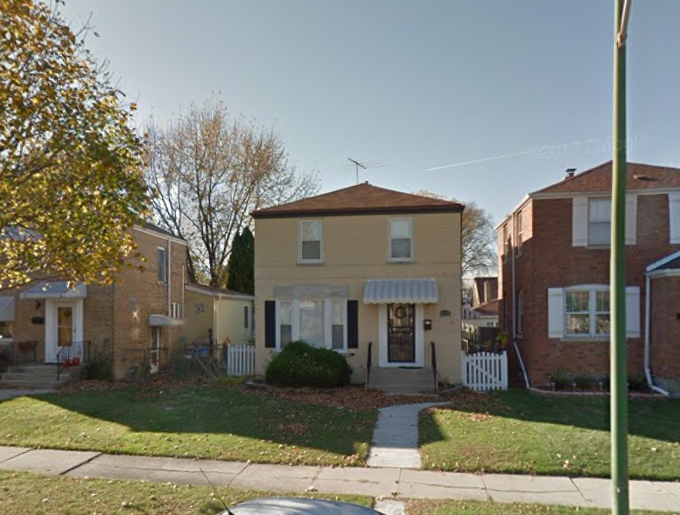 We removed the horrible bush in front. We also added shutters.
Here is how it looked last year in July!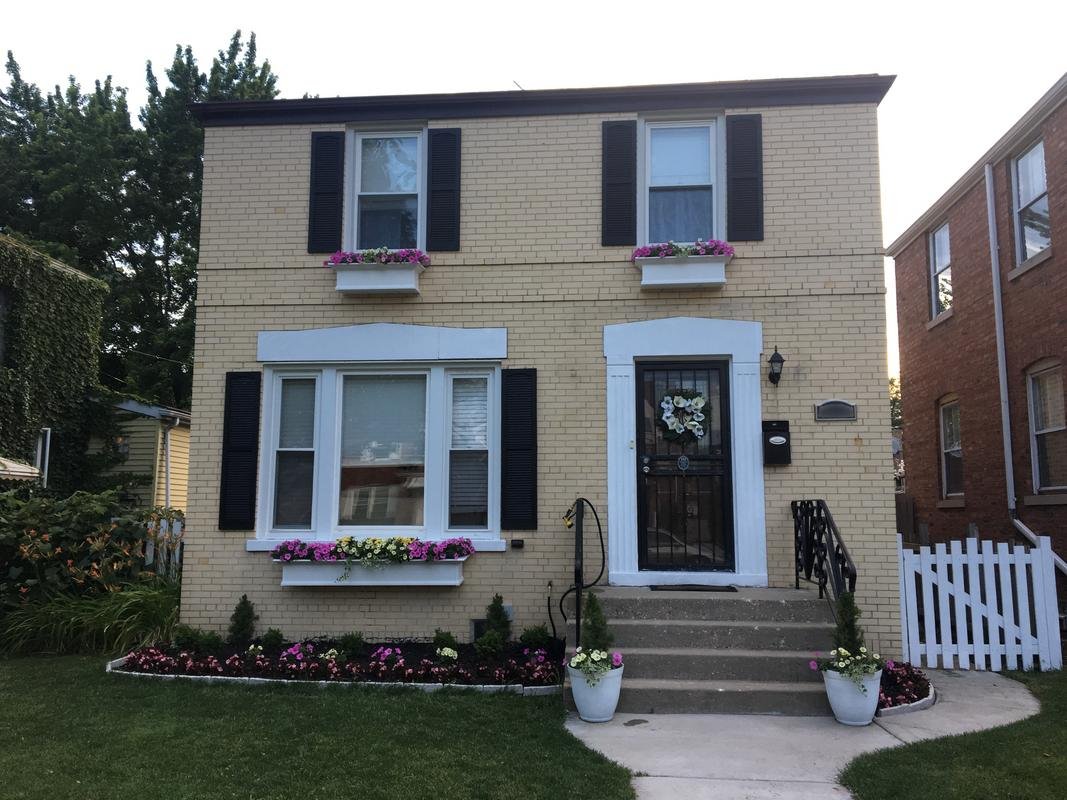 I decided to plant Boxwoods in a pattern in front and bought 2 Alberta Spruce trees to flank the window box.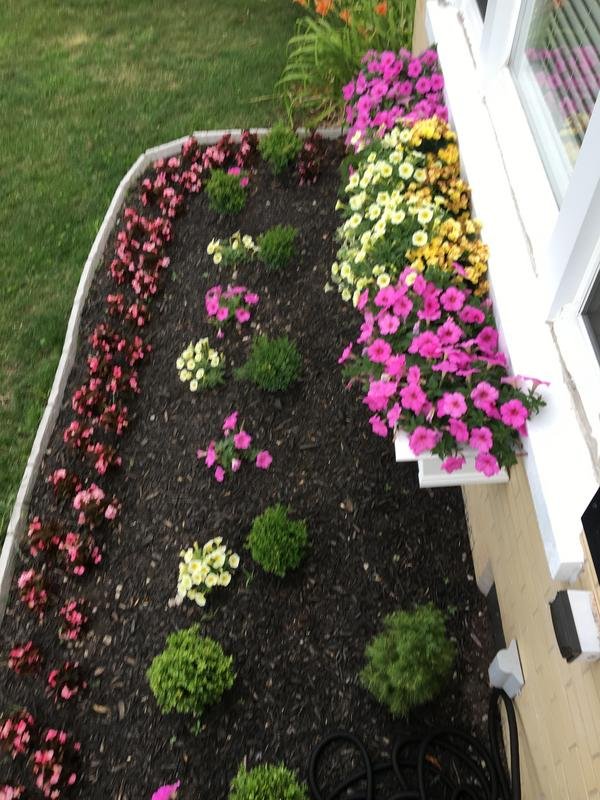 And now for the fail....
I knew the Alberta Spruce trees were "slow growing" but its almost been a year and they look exactly the same as they did before! I don't even think they grew an inch. The boxwoods (I bought the smallest ones because they were the cheapest) turned brown...so..I had to rip them out! They were dead! There is one lone survivor Boxwood in the middle. I don't know what I'm going to do with it...
Ugh! So here I am starting over....(What a waste of money that I could have spent on crypto instead, lol!)
What's left after the winter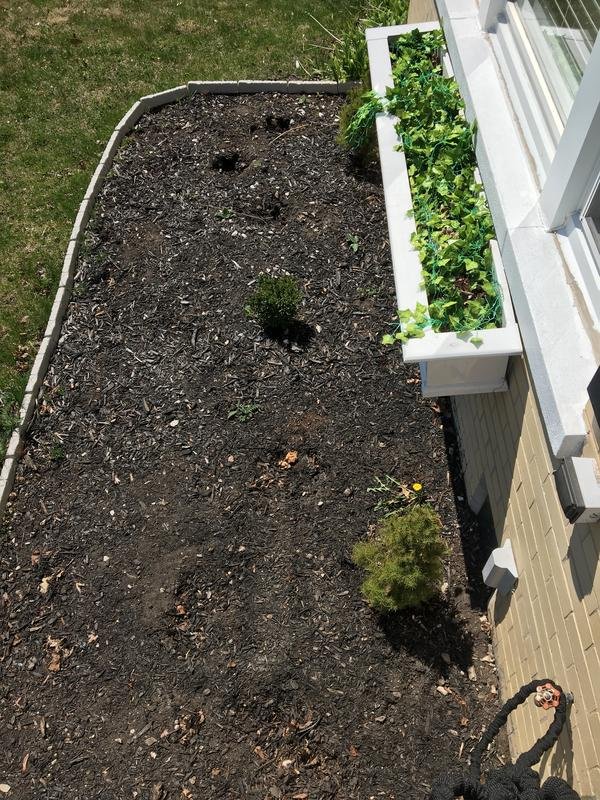 So, let's recap what I have learned.
If you are going to spend money buying shrubs...know what you are doing first, lol.
Buying the cheapest, smallest plants is not always the best idea. The boxwoods I bought did not last, probably because they were too young and small and couldn't survive the harsh Chicago winter.
Don't go to the nursery without a clear plan of what you are going to buy. It's overwhelming looking through all of the plants and not knowing what is what. That is why people hire professionals to do landscaping.
If you can't afford to use a landscaper (like me) be prepared to do countless hours of research on types of plants that can survive in your region. I live in zone 5 so a lot of the things I like won't survive here.
In the next post I will start sharing what I have learned about planting shrubs around your house for curb appeal, and how I am going to try AGAIN to make my house pretty in the front without planting a couple large bushes and calling it a day.
Stay tuned! I hope that everyone is doing well. I know that I haven't been active on Steemit lately but I really do love it here and need to find the will to start writing again :) I am always happy to read your comments no matter what subject....so comment away so we can chat!
Emily