Hey everyone! I have been on a quest to redo my dining room over the last couple weeks. I have been staring at the back wall of my dining room for weeks wondering what I was going to put there.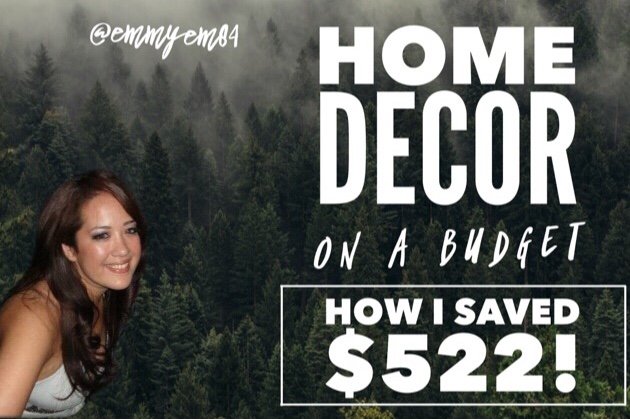 Original Image Source
I decided that I was going to buy some photography to put on my wall and I started scrolling through a website called Minted.com. They have beautiful art for sale, but the price is steep!
I fell in love with these forest prints and thought they would be perfect in my dining room. I wanted something that was not too "girly", and Brad saw these prints and said they were "eerie but beautiful."
I love the look of the misty forest in this print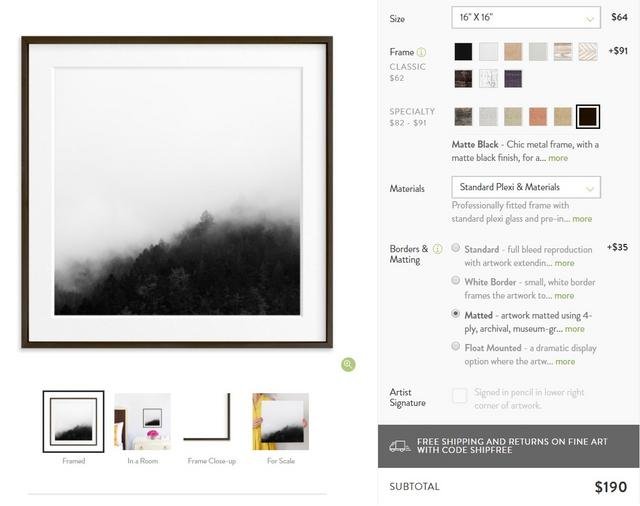 Screenshot taken from Minted.com
But the total for these with a black frame, matted came out to $570 or $190 a piece!
Sadly, there is no way I can afford to pay that much (maybe if crypto moons I will someday...hopefully!), so I decided to try my best to re create this look for less!
I bought some black frames from Home Goods for $16 each. They are actually really nice quality and come with the framing mat on the inside already.
Then I went onto Etsy.com and started looking for some comparable forest prints. Luckily there were plenty to choose from!
Search Etsy for some amazing and cheap digital photos!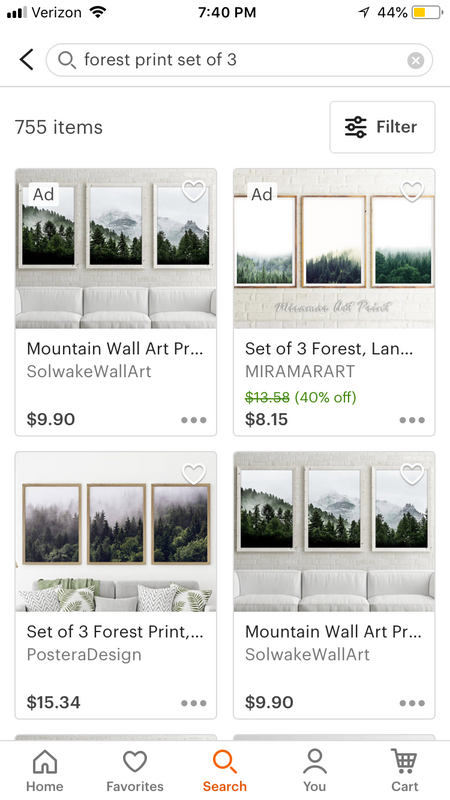 Screenshot taken from Etsy
I purchased some on sale for $9 that I really loved. The shop owner sent me the digital files for the prints and I uploaded them into Shutterfly online and had them printed. I luckily had a store credit so I paid $0, but normally these prints run about $7.99 each plus shipping!
I am really happy with how they turned out, and I saved $522!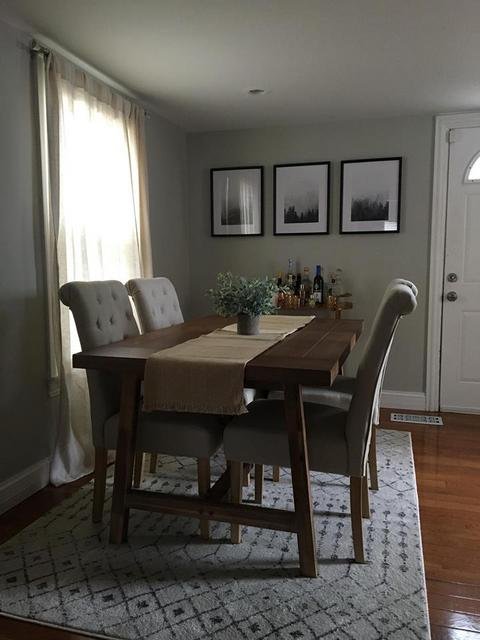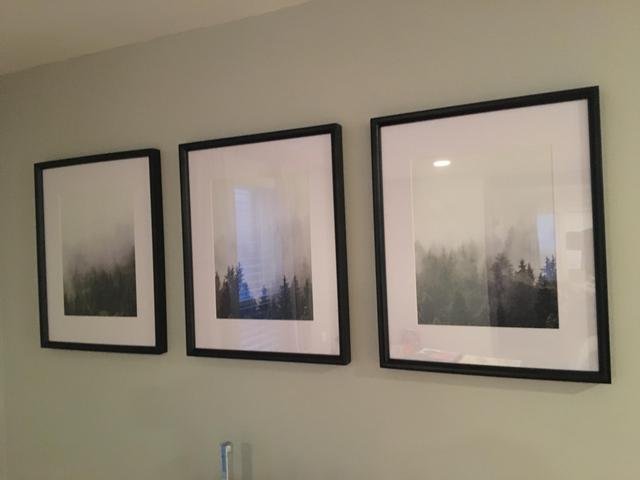 Hanging them was another story, it took us several times (and multiple nail holes) to get them as level as possible before we gave up and said "good enough!"
So the next time that you are looking for art, buy some original digital prints yourself and have them printed, you'll get the look at a fraction of the price, and you'll be supporting smaller photographers!
I would love to hear about your home improvement projects or anything else you'd like to talk about in the comments below. I know crypto is doing well today and so my spirits have definitely been lifted! I hope this is the start of another bull run! Steem on! Emily