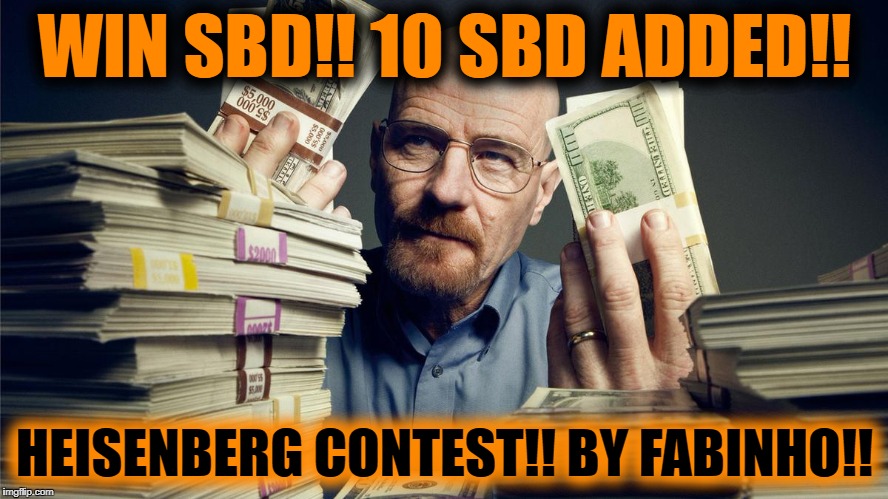 # HEISENBERG CONTEST!!#4!! WIN FREE SBD!!
Guess the author reward* of this post!!!
And WIN 80% of the reward in SBD!!
This contest is promote with bid bot for a amout of 10 SBD
I use https://steembottracker.com/
Contest Rules
UPVOTE 100%
RESTEEM
FOLLOW @fabinhocrypto
and write a comment with your prediction (format 24.475 SBD)
All contestants are allowed one "bet."
Your participation is validate , when i replied " validate" your comment.
if you no respect the rules , i refuse your participation.
Deadline for participation : February 7th 2018 at 20.00pm GMT
*author reward can be found on https://steemd.com for the result!! after 7 days!!