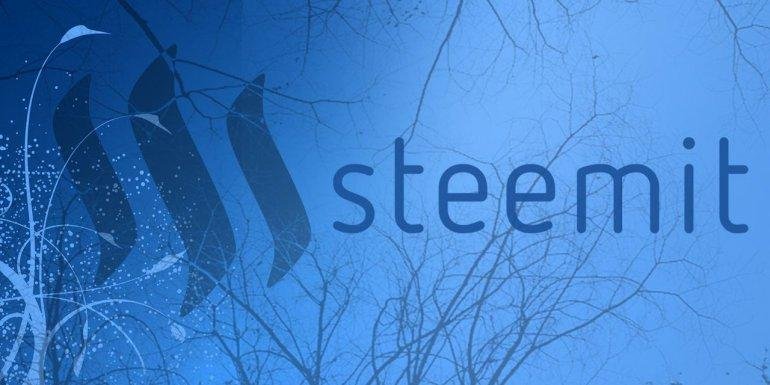 It is a constant fact that you can succeed quickly and in the best way when you help others succeed. - Napoleon Hill
I'm so sad when I find a lot of members involved in Steemit with great enthusiasm. Based on the wrong idea that it is a fast and easy way to get rich then despair quickly when it doesn't achieve the result.
In the beginning, my friend, believe me, there is no easy way to succeed or profit. Everything depends on the strength of your ambition to reach success If your ambition is strong and more effort reaches the highest success levels. Whenever your ambition is weak and you love the easy way, you'll never get to what you want. In any field in this life in general and not only steemit.
بالنسبه لأخوانى العرب اذا كنت لا تفهم الانجليزيه جيدا يمكنك الاستعانه بهذا الموقع فى ترجمة المقال وفهمه
https://www.bing.com/translator
I'm try much as I can to help you achieve success and profit in Steemit. And notice that I always remember success before profit if you don't have the motive of success, you can't win, remember and understand that very well
If you want to succeed in Steemit, there are two rules I'll talk about it in this article, if you stick to them, and with their own regulations, you will achieve success in the Steemit by more than 100%.
1- things you have to do in Steemit.
2- Things that will help you in Steemit.
Before I talk about these rules, I have to tell you something very important in your life just search a lot and always do not stop search for any field you work with... I'll say it again, never stop, even if you feel you know everything. Just keep looking for more. You must be hungry for success.
Now I'll talk about every rule in detail and explanation. Let's get started.

1- things you have to do in Steemit:
• article
Stidie as you know a social site that aims to learn about the cultures and habits of other members of the world by writing articles and communicating among members through the votes and the comments to make a profit so my friend the idea Stimat is based on the power of the article whenever your article is well as you can achieve success and receive support and communication from others so the first thing you have to do is write a good article and this article is explained in detail all about how to write a good article
How to write a good article
Very IMPORTANT note: Avoid copying and publishing other articles in your name that will expose you to the punishment in Steemit.
• Comments
This rule is one of the most important rules to be adhered to in Steemit. It is a secret of success that you take good care of comment on others articles when you do this you gain communication and create permanent links and friendship with them and this will continue a lot
To achieve a good result from writing comments to others you must adhere to you should stick to some things:
1- Read the article well and understand the subject he's talking about.
2- Write a comment that adds, explains or questions to what is written in the article
3- don't write short comments like a good article, thank you, good words.
4- Don't put your article in your comment on other people's articles. Except when the writer asks you to, and don't ask for a vote and follow-up too.
5-Try to open the discussion between you and the writer of the article through your comment
Stick to these things and remember that the good comment will bring you very good results and the bad comment will make a big loss for you.

2- Things that will help you in Steemit.
After you did everything you had to do for success and profit in Steemit now, I'm going to tell you some things that will help you achieve this goal.
• Sites
There are many sites that help you in steemit , sites that offer assistance only in following up your activities in Steemit or sites that offer you support from voting or websites offering you ways to get followers and good votes I've written about the most important of these sites in this article:
The most important sites to success in Steemit
And in this article, I'll give you a site called treasure. Yes, of course it's a very big treasure. This site includes more than 300 sites linked to steemit and there every day more http://steemtools.com/
• Groups
There are a lot of groups on Steemit offering a lot of support either by voting or supporting by helping out everything you need in steemit and teach you useful things in Steemit you can subscribe to these groups by creating an account on this site and downloading the chat program or you can use it Directly in the site you can register and subscribe from here
https://discordapp.com/
And these are some very useful groups you'll get support a lot of them:
A good group for Arabs It is also available to all members to give daily votes for good articles. Where they choose daily articles, these articles get free votes from the group and there is also a lot of help with any question about steemit... You can subscribe and follow the rules from here :https://discord.gg/BAJU8d
A free upvote bot initiated After joining the channel proceed to the #registration section and go with the process.
You can subscribe and follow the rules from here: https://discord.gg/CSEHua
3-Minnowsupport
@minnowsupport provides free upvote every 48 hours. Aside from the upvotes from @minnowsupport you will also receive upvotes from their trail. After joining proceed to the #registration channel.
provide free upvotes
My very own project that provide free upvotes and resteem for everyone. Simply follow, upvote and resteem one of our recent posts and drop your link on the comments section to avail your free resteem and upvote. You can also reach @resteemvote on discord.
Just send sbd based on your reputation score. Example your reputation score is 41 then you must send 0.041 SBD to @resteembot and get your post resteemed to 6110 followers.
Send 0.1 SBD to get your post resteemed to 6115 followers.
This list of many useful channels is also in many areas written by my friend @scottcbusiness
https://steemit.com/steemit/@scottcbusiness/list-of-discord-promotion-channels
• Joining contest
One of my favorite and effective way to get extra exposure is joining different contests. Joining contest will challenge you to come up with a creative ideas. It is a great way to show your skills to other participants. Joining in different contest also expand your market exposure.

I wish I could give you help, and I'll always try to do everything new for you, but you just have to make up my friend and stick to the ambition on the road to success and believe me when you reach the beginning of success in Steemit or in any other field you will feel very happy to
resteem this article if you see it useful to others and I wish if you had added write it in the comments