The BRW tokens issued on the Waves platform are one of the most volatile tokens i have ever seen.
I was steeming around on Sunday when i observed the official blog of BRW mentioning the growth of the tokens.
According to this blog post the token registered growth of more than 1000% in a day. I was very upbeat on the token and went out to check if the tokens are available to buy and to my surprise the prices were trading upwards only by 200%. After the post appeared there was a fall of more than 800% in the prices of the tokens.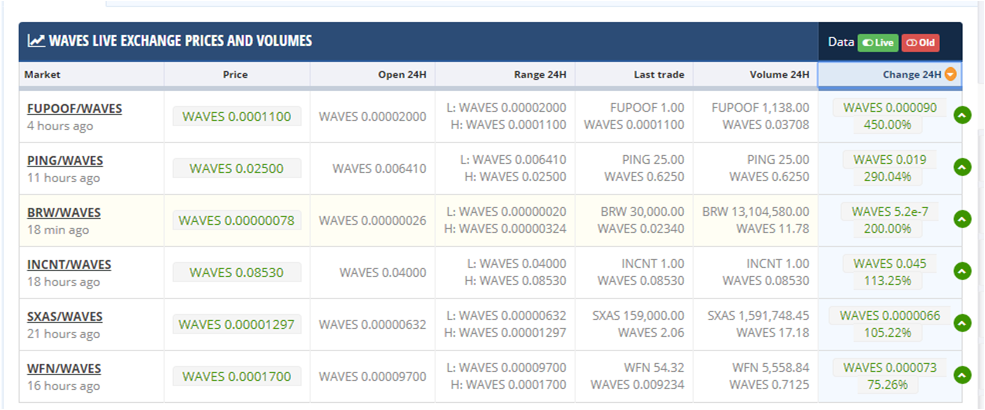 It looks like some russian big bulls are trading heavily in this token. Sheer size of traded tokens is more than 13 million in 25 hours. The token is finding frenzie on the DEX.