I would be humble to say that i donot invest in tokens before i actually do a little bit of due diligence over these tokens. In last few days i have been observing the moments of BRW token on Decentralized Exchange of Waves Platform. I have come to following conclusions after seeing the public domain information
You can not arrive at any price trend from the transactions of the past one month price movements. It shows absurd growth in certain cases in overall downfall. Prices have fallen by more than 96% in a month's time.
![image.png](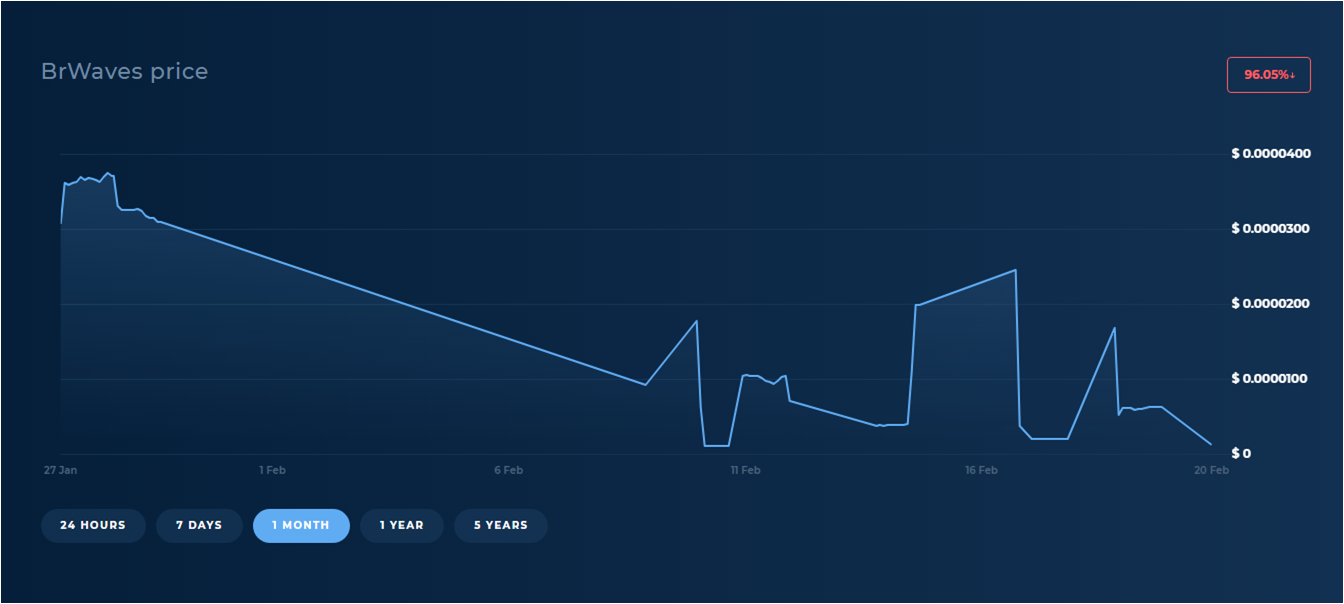 )
There are some free brwaves available on wavesdrop and the same can be [claimed here](https://wavesdrop.com/?asset=3EAHaZPwV5gCoWkoLhjj7rSz9ix7Q4SE6mFczoxA3f9D)
BRW volumes have consistently seen the growth in last couple of months. The token was issued in July'2017
This information would definately be of some help while taking the decision of buying into the token.