Guys
If you are following my blog, you will see that i have started following a BRW token and my posts are revolving around the developments related to BRW tokens
I happened to follow the official blog of BRW on Steemit. Just couple of hours back the official blog posted information about the growth of tokens few moments back.
The blog provided the analysis of the technical charts just 40 minutes before i wrote this post. The blog mentioned about the resistance levels of 0.00000300 waves when the actual market prices on the DEX were 0.000002 waves.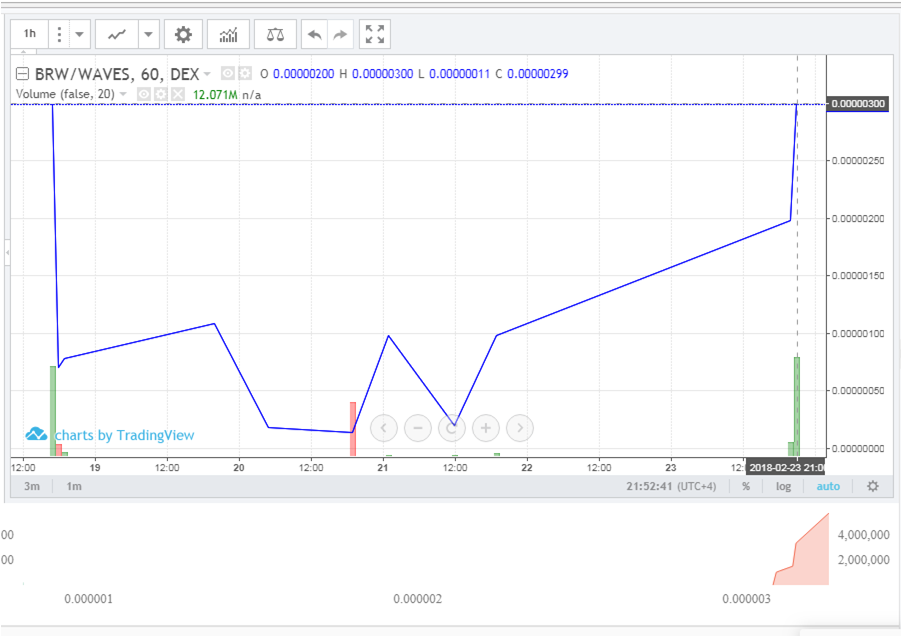 I bought a very small number of BRW tokens just to make sure if these news work.
I happened to bought the tokens at 0.00000200 by following these news and now the same has moved almost 50% on the exchanges. Guys it works ! I am happy to share that i discovered a really money making blog.