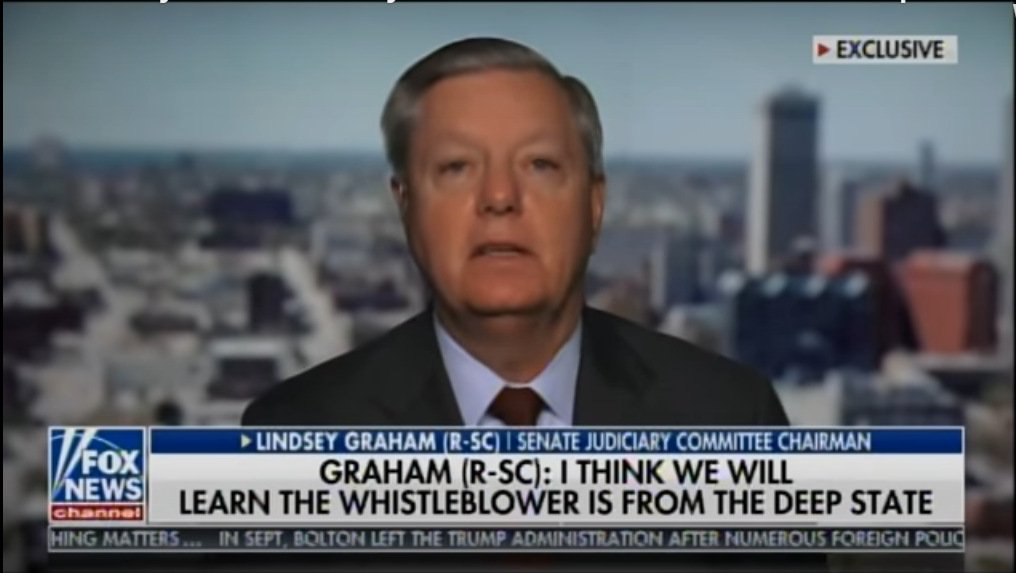 Lindsey Graham is Deep State & his job is to control the narrative & limit damage for the cabal of the SES - same task as BARR, Horowitz, Wray, other SES members!!
► Please note The Shadow Government is - are the Five Eyes Intel agencies = MSM – run by ISIS MANAGEMENT (and broadcasting simultaneous news via the AVID TELE-PROMPTERS) = THE CIA + THE BRITISH PRIVY COUNCIL.
► The Deep State is the SES (Senior Executive Services).
► These groups all work for the Black Nobility Crown Banking Cartel of the Khazarian Mafia. This distinction is VERY IMPORTANT!
◦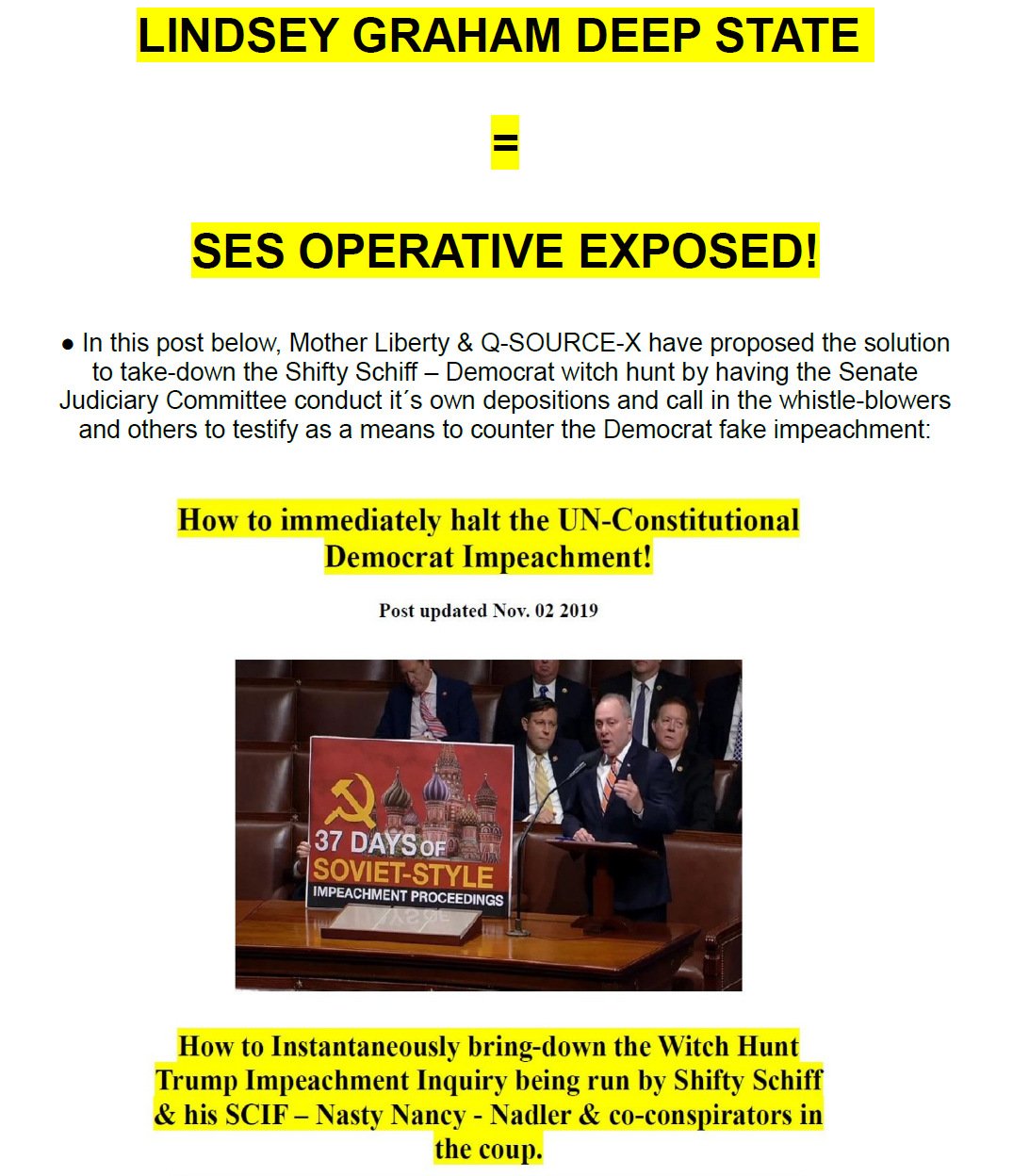 Please find a full COLOR PDF version of this post here:
◦
(Download with virus-free, block-chain tech, no cookies).
◦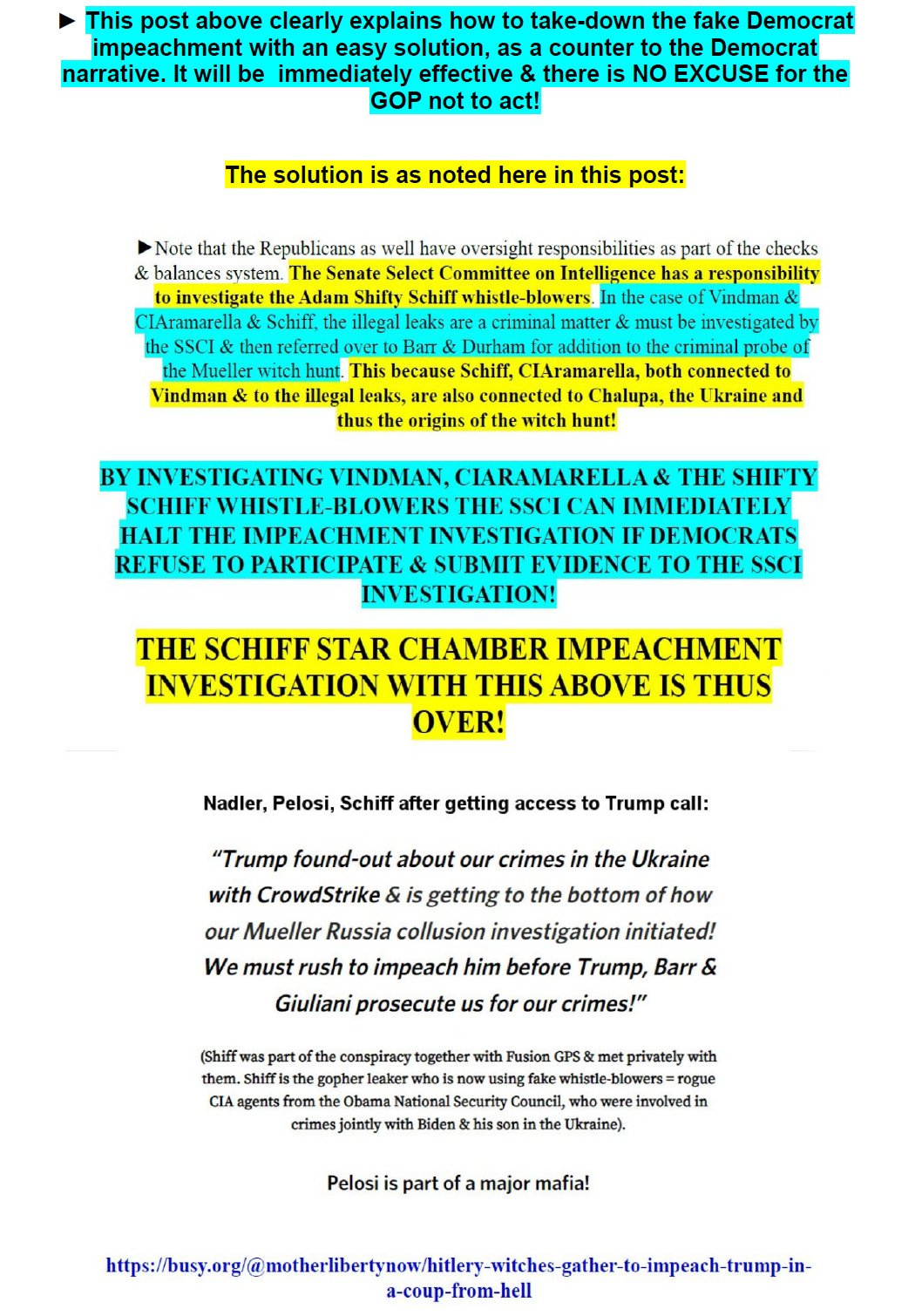 ◦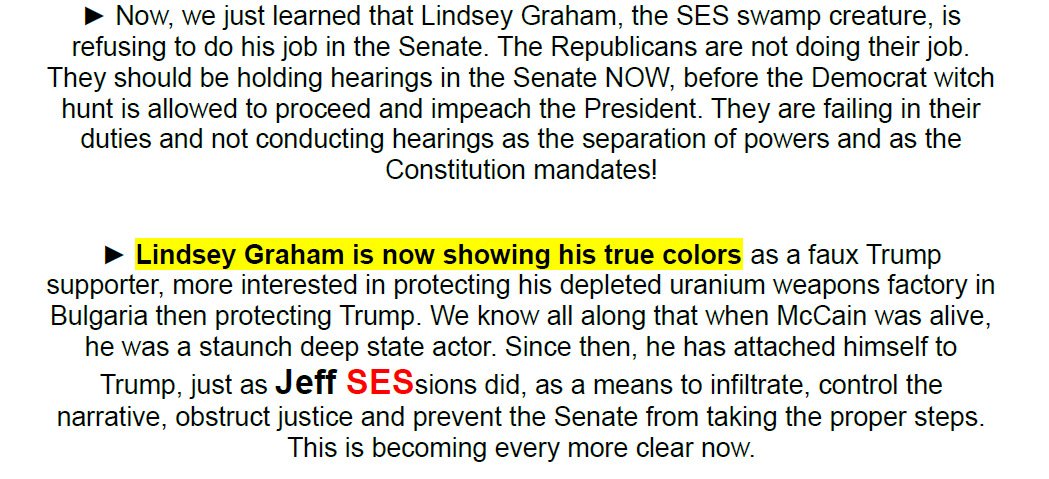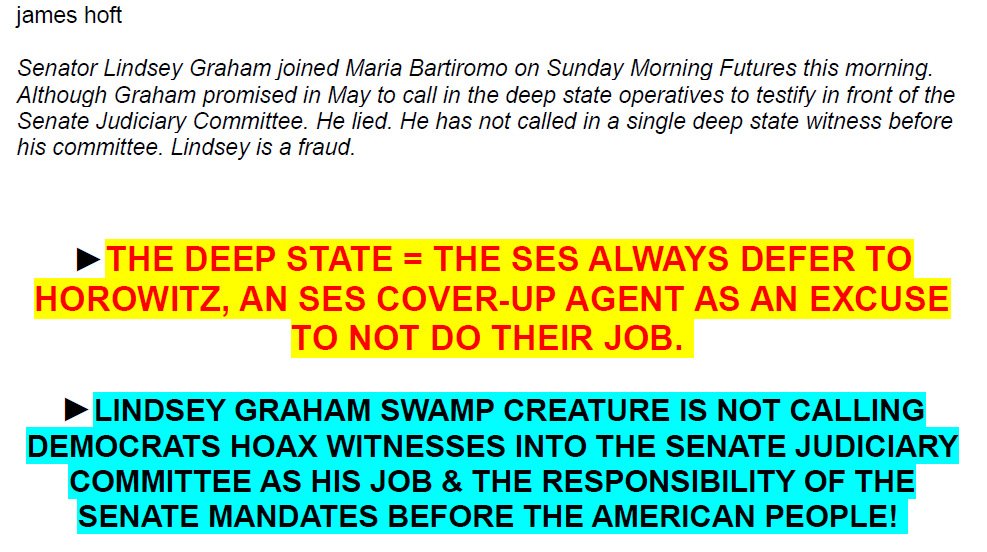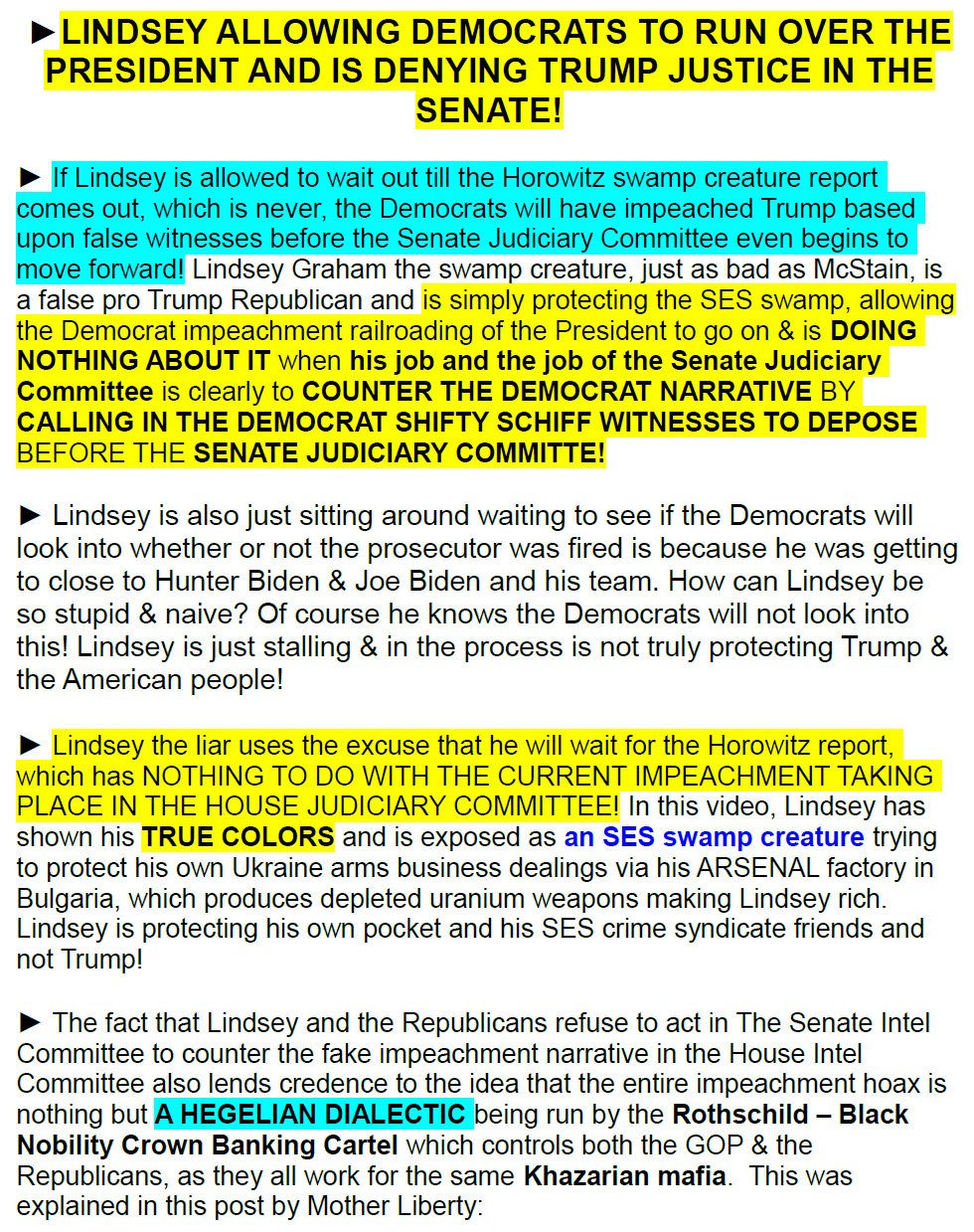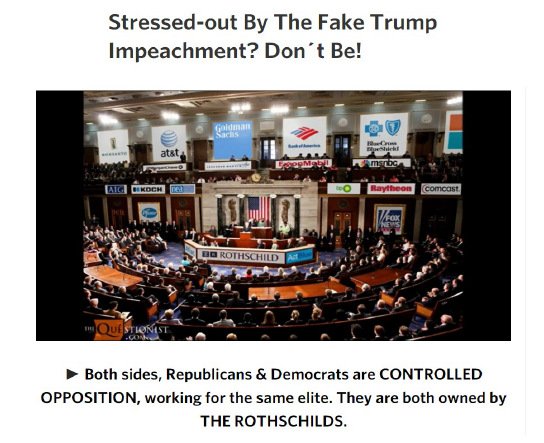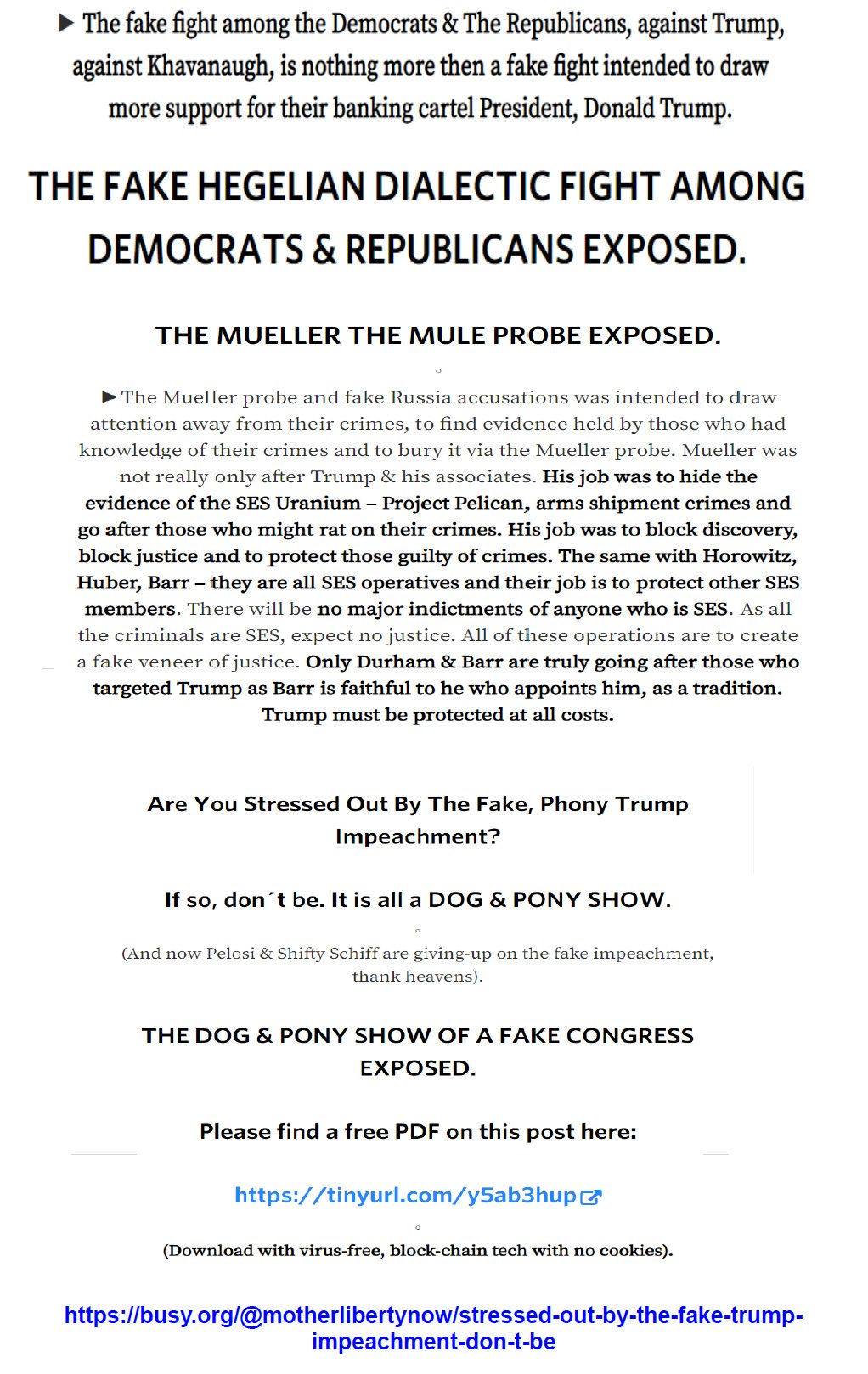 Please find a free PDF on this post here:
◦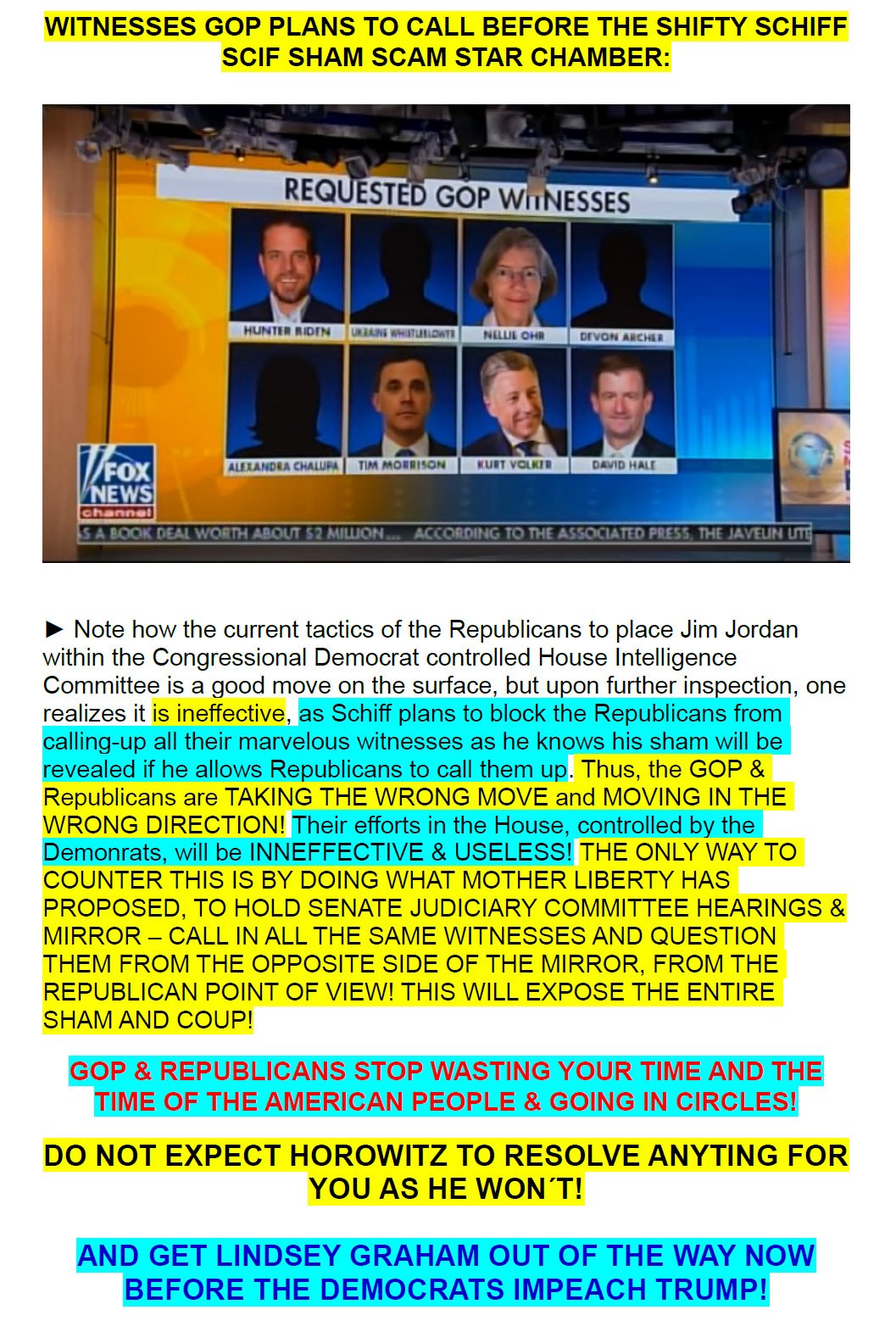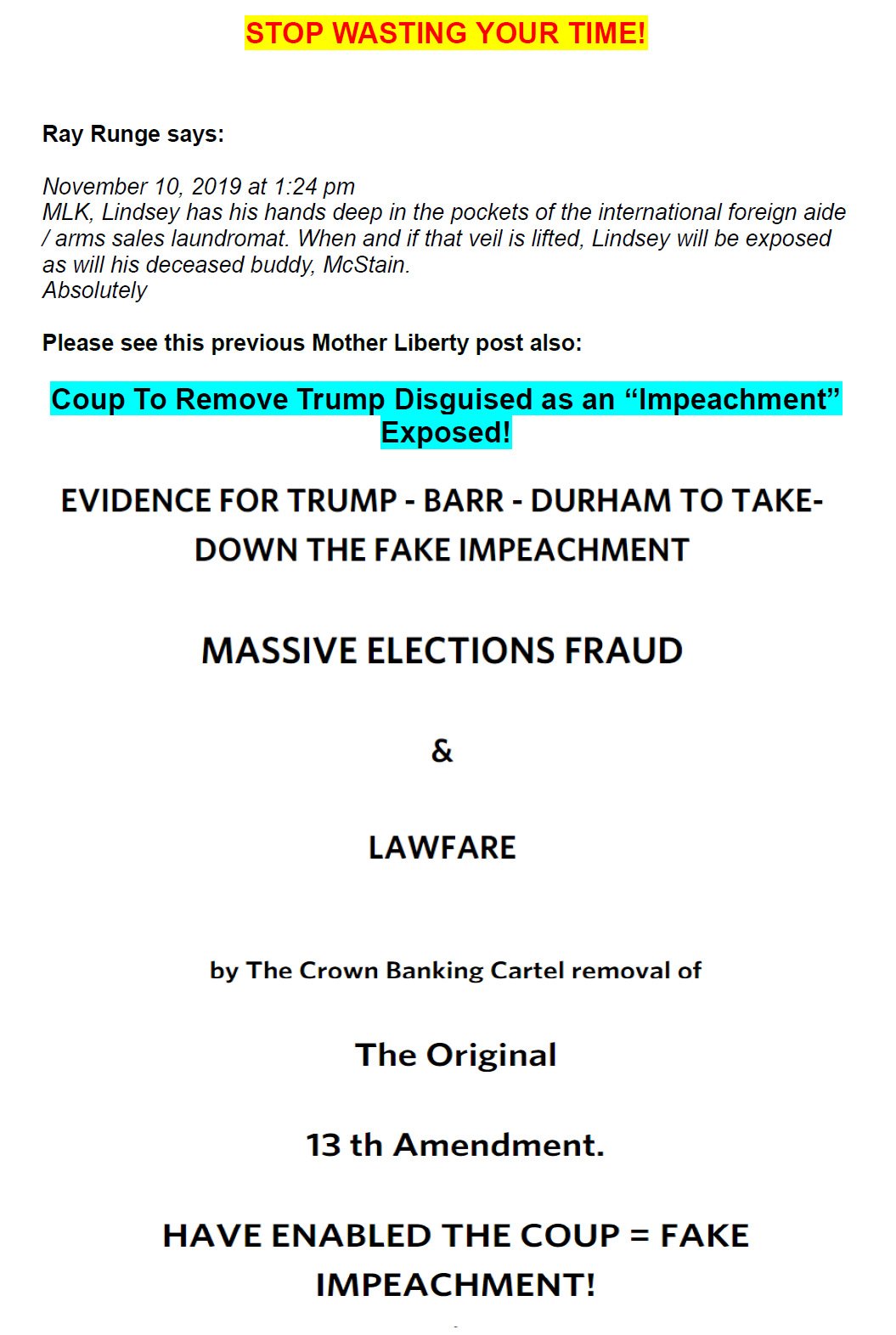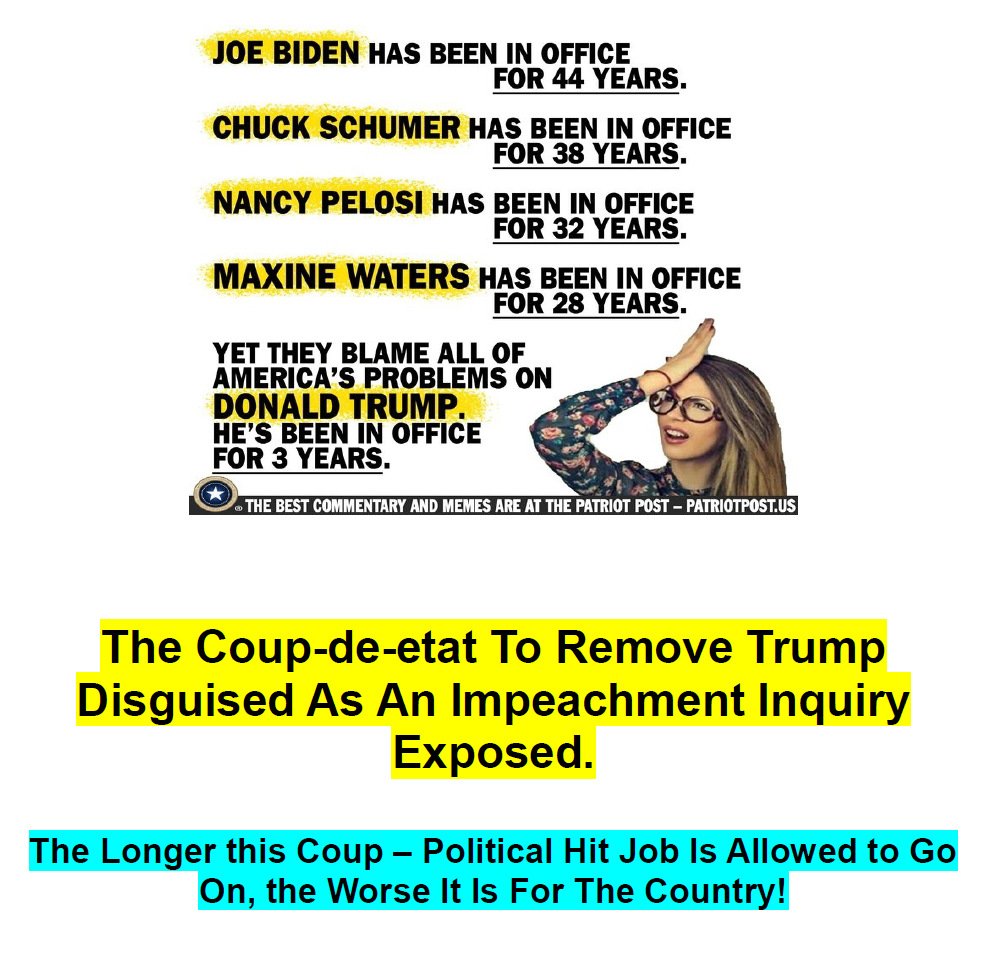 Please find a FULL COLOR PDF file on this post here:
◦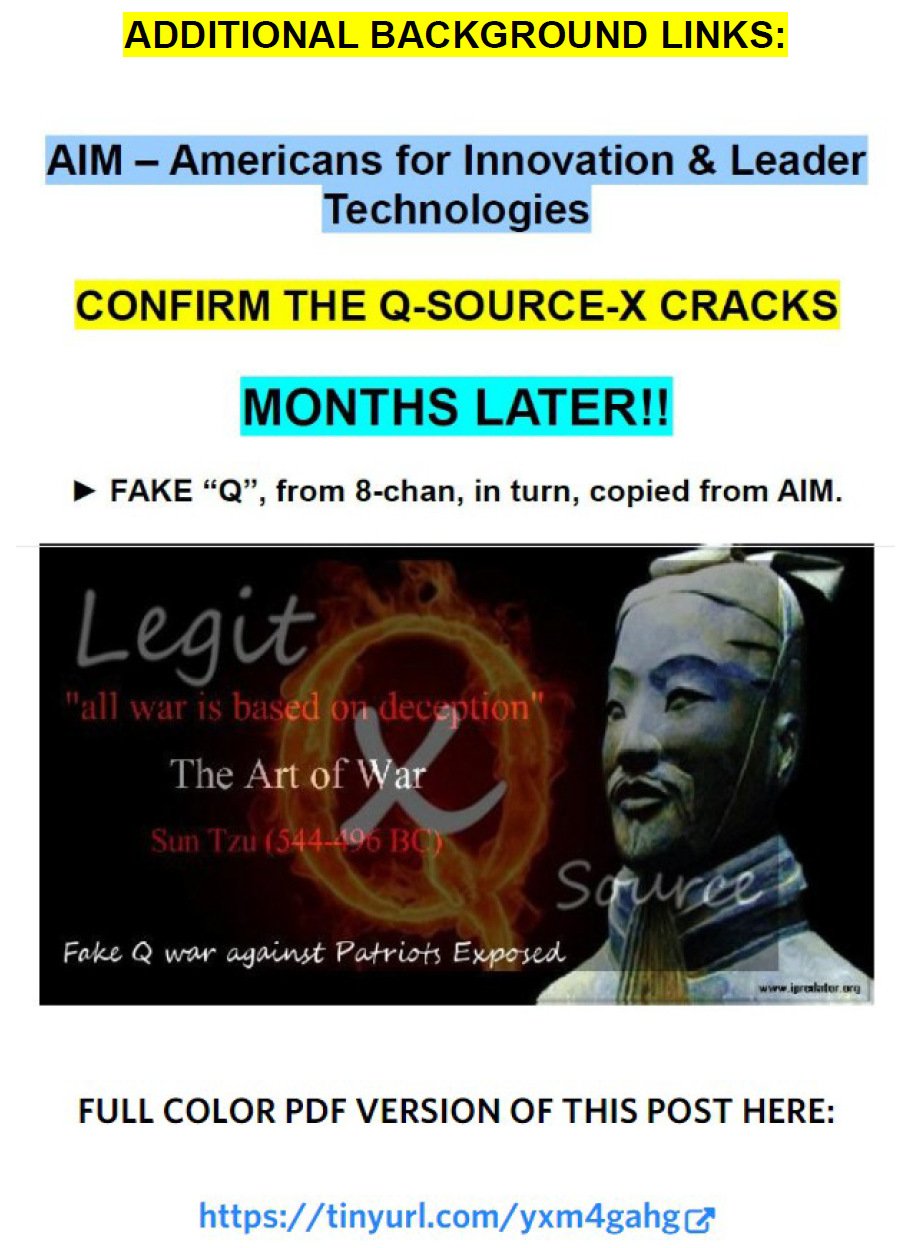 FULL COLOR PDF VERSION OF THIS POST HERE:
The "Coup" Against a Sitting U.S. President Became Official on October 29th, 2019…
◦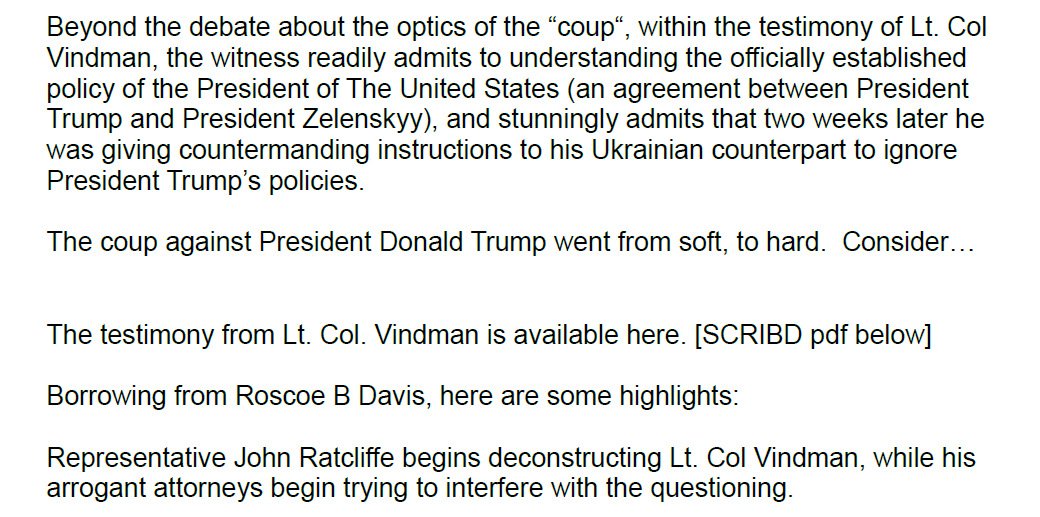 ◦
(Please see full details in the link posted above):
Article by Q-SOURCE-X & Mother Liberty, the "Q" ever before there was a fake "Q" anon on 4-chan & 8-chan.