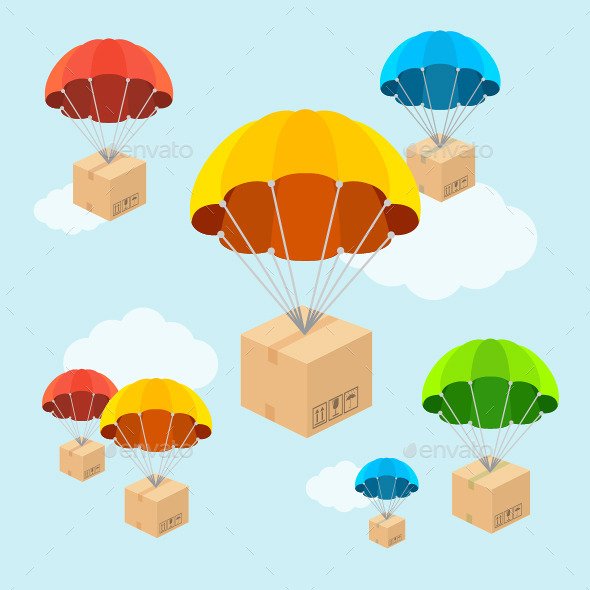 Many Steemit users receive free bytes. But I guess many users have not yet.
I think it's a little complicated to some. But I will present a method that anyone who can use WhatsApp can do.
Just follow the steps in the pictures. In the last step, your coins between $ 10 and $ 160 according to the rep score will AUTOMATICALLY be loaded into your wallet..
(link has my ref)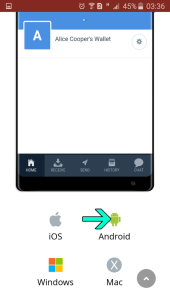 2) Open App and Go to CHAT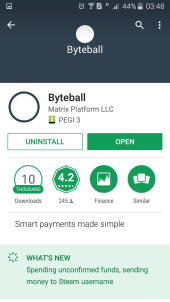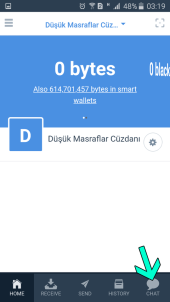 3) Go BotStore and Add Steem Attestation bot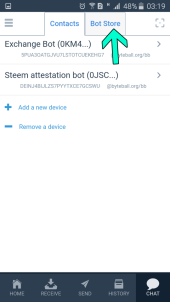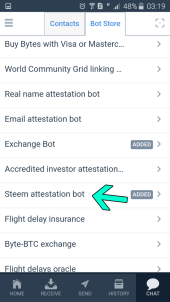 4) Open chat and Send Address to "Bot" (no need send to me)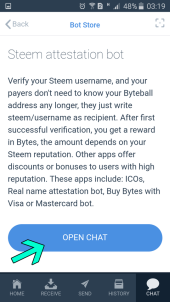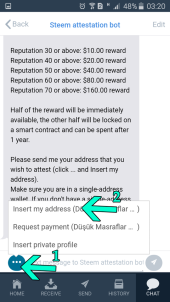 5) Click the SteemConnet link.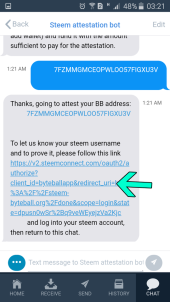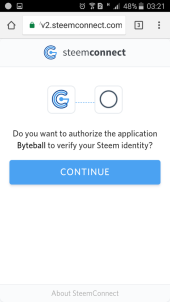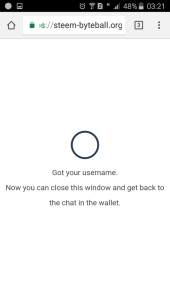 6) Back to App, Click (private/public) and Click "Request Link"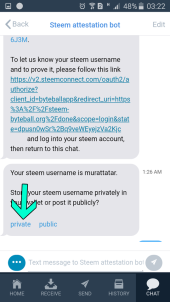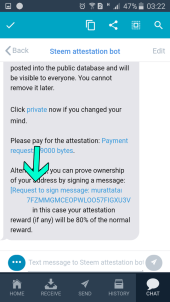 7) Tata! Your Bytes in wallet ;)
if you want, you can send byets to coin exchanges like as BitTrex
---
Image allthingscrypto