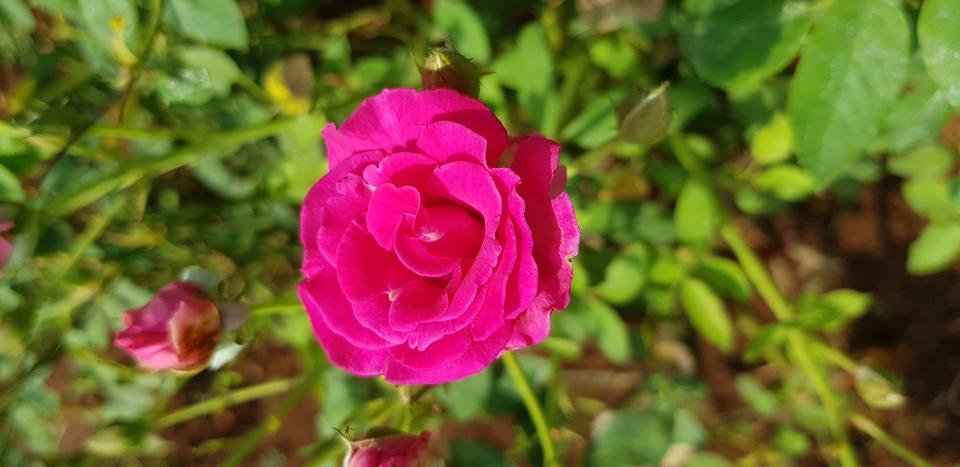 Best shot till date taken by @atul8888 from Samsung Galaxy S8 plus. Nature colors at its best. The contrast and the color balance are perfect.
I love to take nature shots. Basically flowers and try to focus on the symmetry of the flower. The color of the Flower as shown in the picture looks great.
Color images are not a requirement of nature photography. Ansel Adams is famous for his black-and-white depictions of nature, while Galen Rowell praised Fujifilm Velvia film for its bright, saturated colors, asking "Who wants to take dull pictures that will last a hundred years?". Both men distinguish between photography as an expressive art form and sensitometry; an accurate reproduction is not necessary.
Samsung Galaxy S8 plus is a great device for photography. The build quality of the device is just incredibly great. Its takes fantastic pictures. The aperture of the rear camera is awesome. The photo is shot in Pro mode.The color saturation is maintained very well. The optical image stabilization works absolutely perfect.
Steemit Community is a great community. Everyone can share their views and thoughts about what they think about.
Also it helps to gain knowledge from various sources. Steemit, Inc. is a privately held company based in New York City and headquartered in Virginia. The company was founded by Ned Scott, and Dan Larimer, creator of BitShares, and EOS.
Steem.it is a nice platform to earn good and share valuable data. I personally love to share my smartphonephotography Shoutout to @photocontests and @busy.org
Go and follow them to get upvotes and share your thoughts with the world.
Also follow me for great nature photos
@sumeet9696 @atul8888