By enjoying foods, tourists would partly understand that place's history, culture is the lifestyle of local people.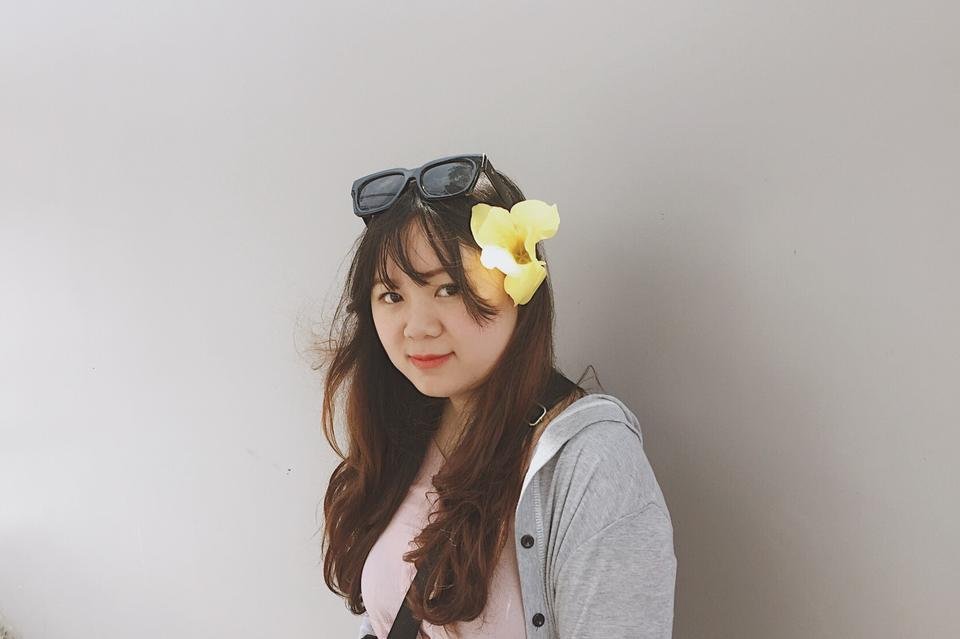 Before coming to Hoi An, I was searching about the diverse cuisines here. There were so many delicious dishes have mentioned on food websites, blogs or magazines. Some's familiar, some's not. So the best way to know is tasting. I've tried my best to not let anything I had read before impacted to my reviews.
1, Mrs Buội's chicken rice
Mrs. Buội's chicken rice is the name that was present in Hoi An from the 50s of the 20th century. Previously, this rice dish was been serve in market. For convenience, the family moved to No. 22, Phan Chu Trinh. At present, the restaurant is managed by her childrens. Because of thier special recipe, the restaurant still crowded every day until now. A plate of rice looks so simple but the secret is in the sauces.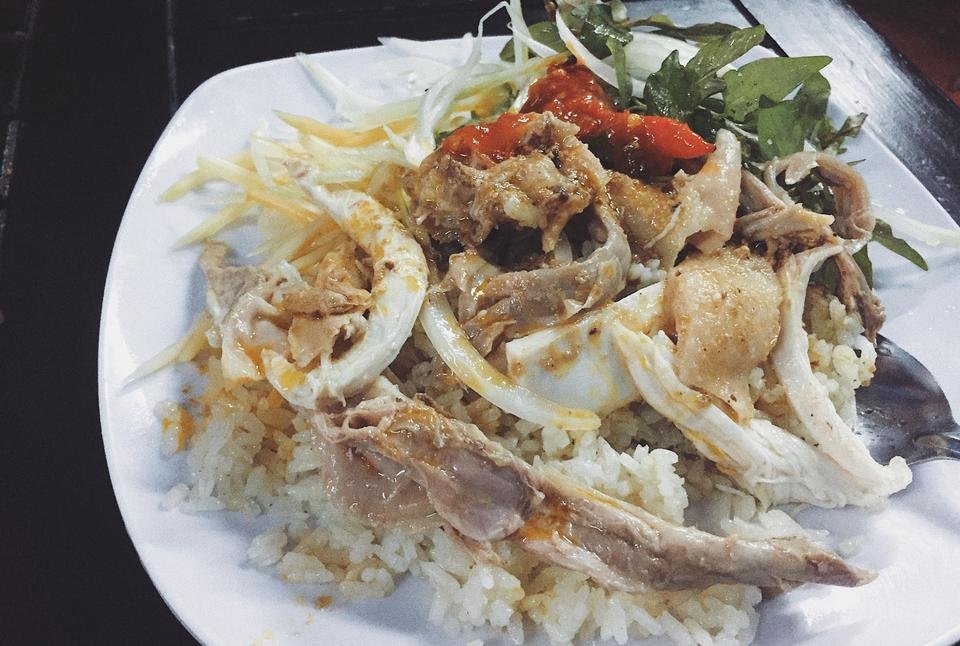 2, Bánh mì Phượng
Phuong's bread is so farmiliar to anyone has been to Hoi An, even those who have never had a chance to taste. Even Cameron Stauch, who used to cook for Canada's president, had to give Phuong's bread as a compliment. That is enough to explain why a small bakery in Hoi An has banh mi which known as the most famous banh mi in the world.
The menu of this famous bakery is very rich with dozens of kinds, from typical Chinese sausages to Western-style such as ham, pate and sausages, cheese, bacon. And of course can not ignore their specialties sauce. Perhaps it is the diversity combination that makes the delicious taste of the bread here.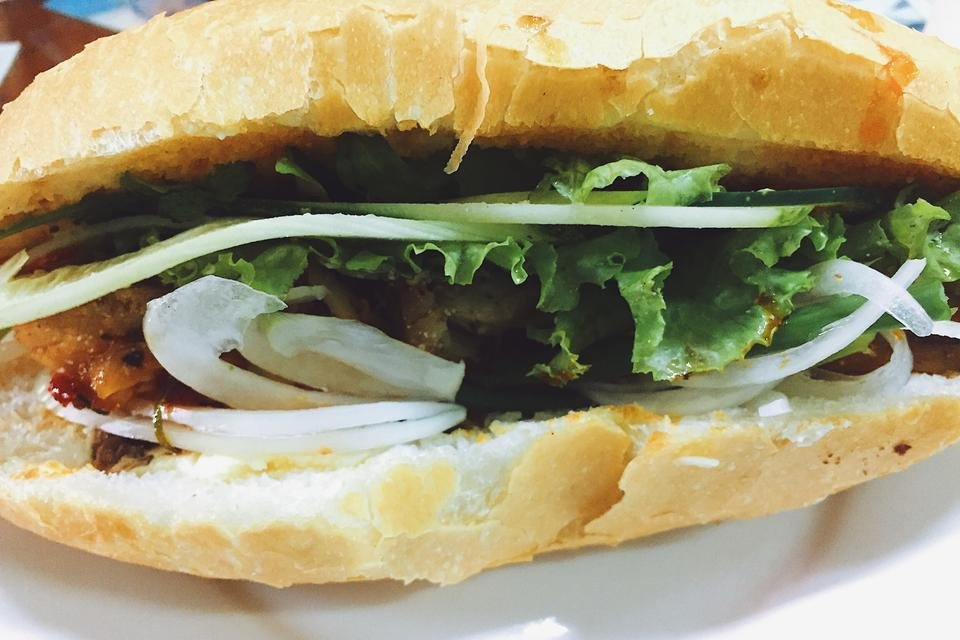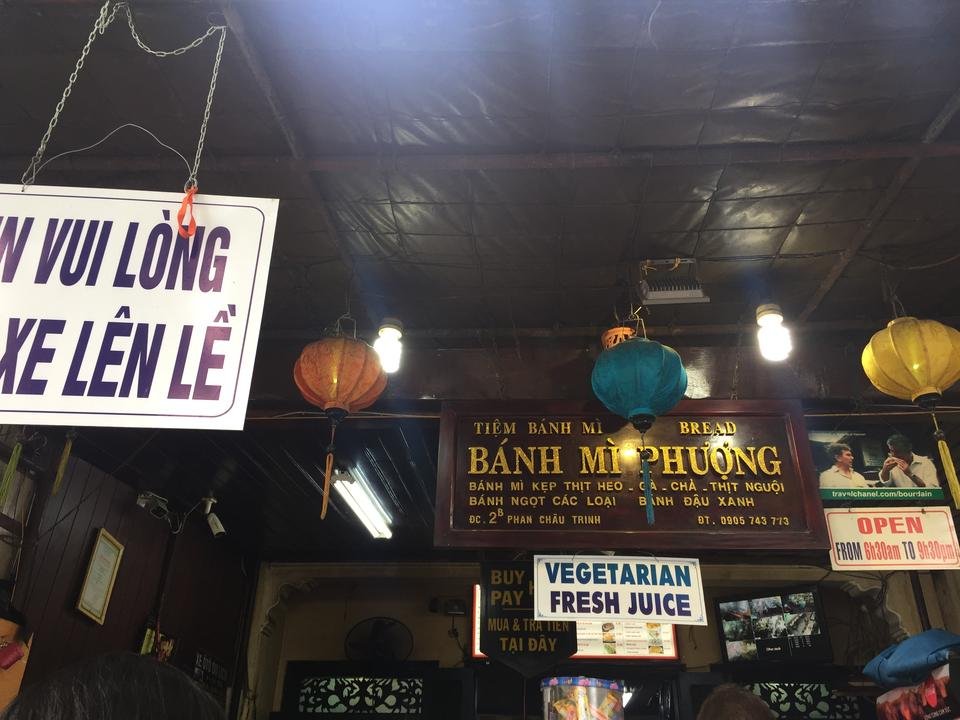 3, Mì Quảng
The noodles of Quang noodles are usually made from rice flour then then sliced horizontally to make thin noodles about 2mms.Serve with the noodles are raw vegetables, lean pork, shrimp, chicken. Then pour a little broth which was stewed from the bones at last. They also add dried peas and roasted parsley, chopped green onions, herbs, red peppers.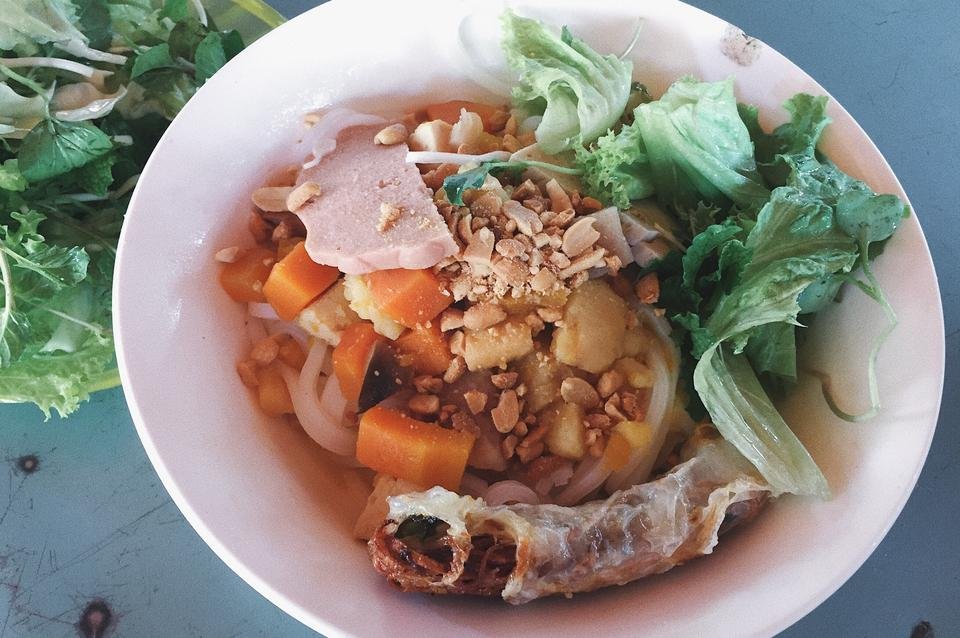 4, Cao Lầu
Cao Lau is a noodle that has long been considered a specialty of Hoi An town. It has noodles, served with shrimp, pork and raw vegetables. Like Quang noodle, it has very little broth. A special feature of this dish is the yellow noodles, which are mixed with an kind of wood ash taken from the Cham island.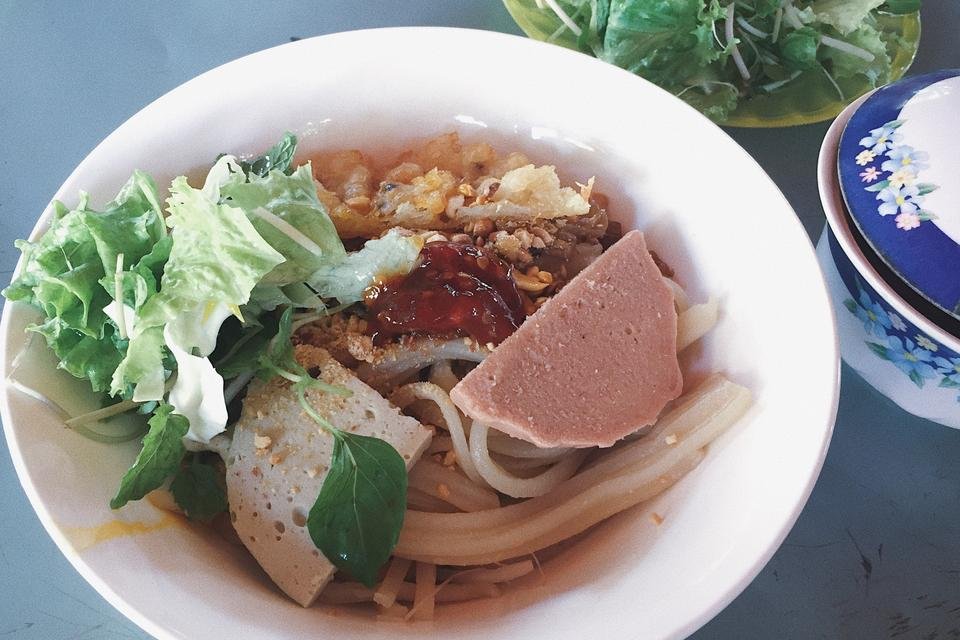 5, Fruit smoothies
Just two words: fresh and heathy!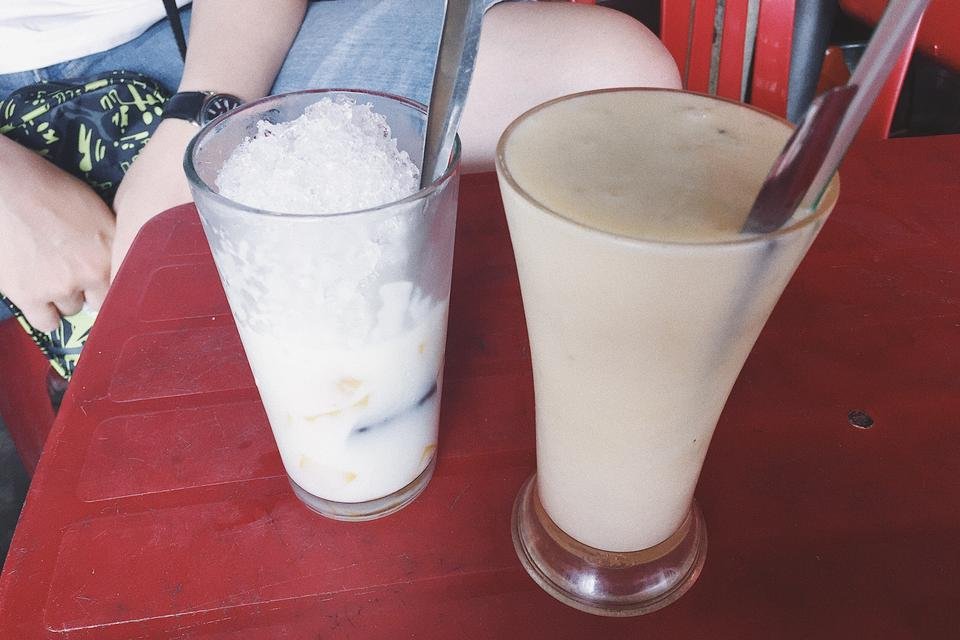 6, Bánh tráng nướng
Baked rice paper sounds nothing interesting huh? But its taste was unbelievable. Crispy rice paper with fresh ingredients inside is s great combination.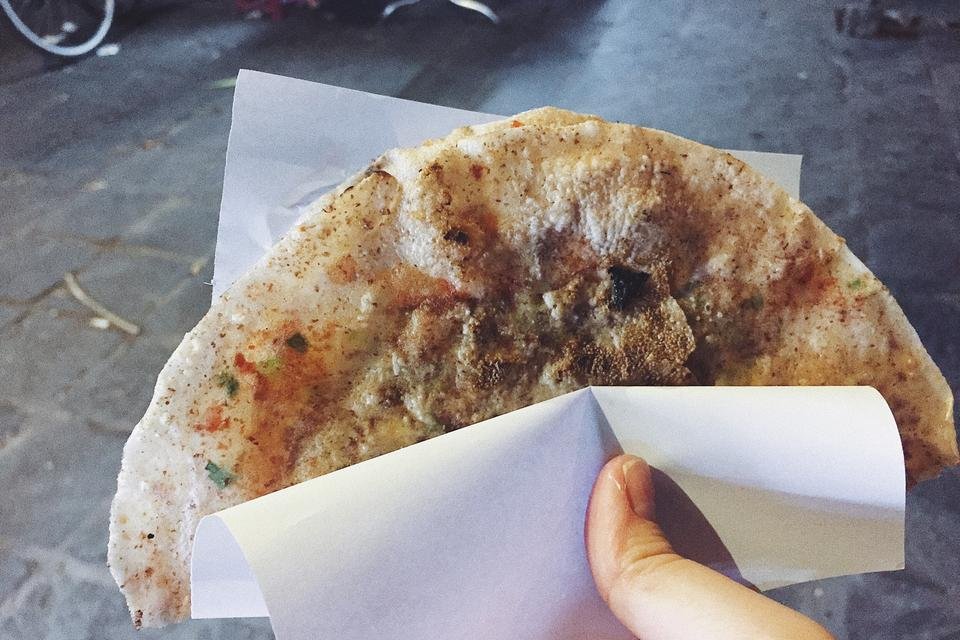 7, Bánh chả bò Hội An
This is a kind of banh mi but smaller and fried on hot pan. To be honest, though its name called "beef" but I couldn't taste anything like beef there. It's just a little oily and I didn't feel it was a heathy food for me. But yeah, it's tasty anyways.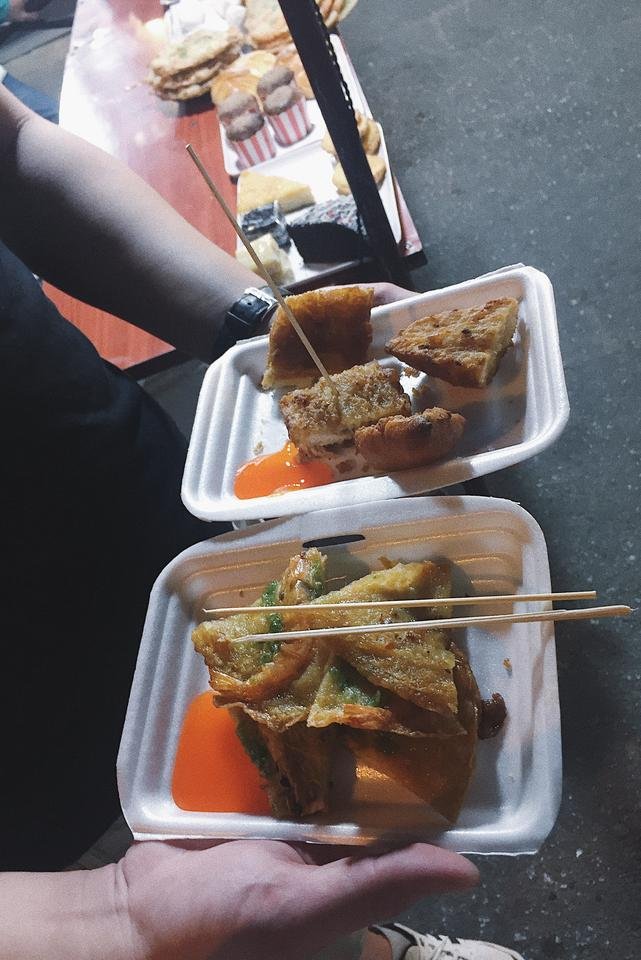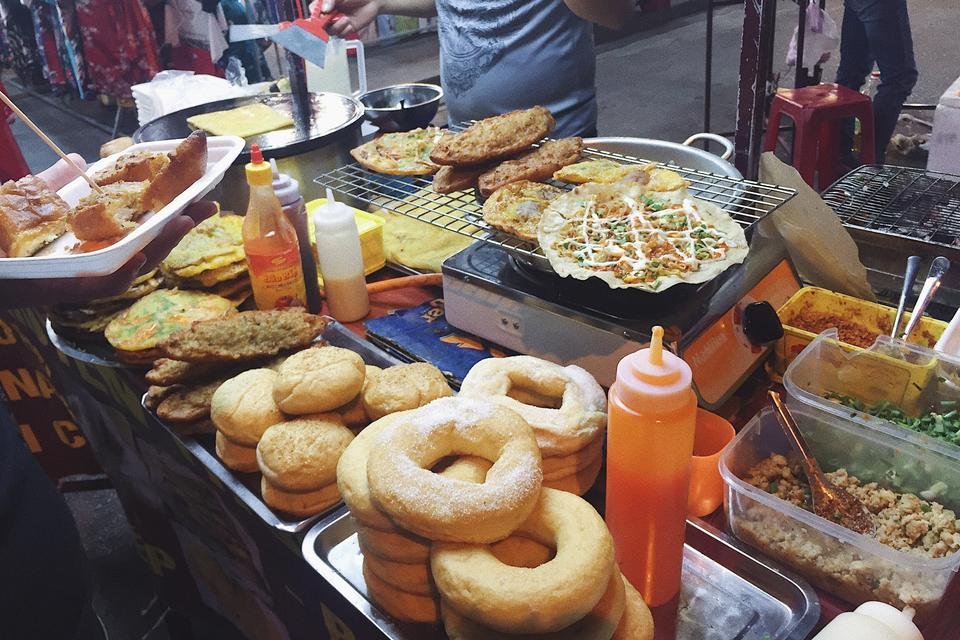 8, Mót
Mót is a kind of drink made from herbs: cinnamon, ginger, cardamom, citronella, lemon ... For the first try, you will be "wow" because of its unique taste.