Hi everyone! I am sorry for having to postpone Week 31 of Thursday is Butterflyday and Insect Day Giveaway. My sister-in-law is off of the respirator, breathing on her own and finally out of ICU. Yay! Thanks so much for your thoughts and prayers.
Here we go for Week 31. Gather around the Insect Pub to see butterflies and insects from all over the world and to make new friends. Post your butterfly and other insect photos, or art work for a chance to win Steem Basic Income shares. A minimum of 2-SBI will be given away; 1-SBI for art work and 1-SBI for photos. If no art work is submitted, then 2-SBI will be given away for photos. Depending on how many entries there are, I might be able to give away more. Entries will not be judged and winners are chosen at random. You have 6 days for entries in this post and then a new one will begin. Thanks to all for your amazing entries! There are 4 winners for Week 30 and they are: @allyson19, @thekittygirl, @sketch.and.jam and @lenasveganliving. Congratulations!
Here are the rules for the Giveaway.
1-One submission per person per week.
2-All photos and art work must be your own work. Photos and artwork from the internet will not be accepted.
3-Make your own butterfly or insect post and use one of these tags: #butterflyday or #insectpub.
4-Important! To be entered in the giveaway, you MUST put the link to your post in the comments below.
5-Upvotes to this post are not necessary but are greatly appreciated, and might allow me to give away more prizes.
I am looking forward to seeing your butterflies and other insects!
Here are my photos for today of the Peck's Skipper Butterfly.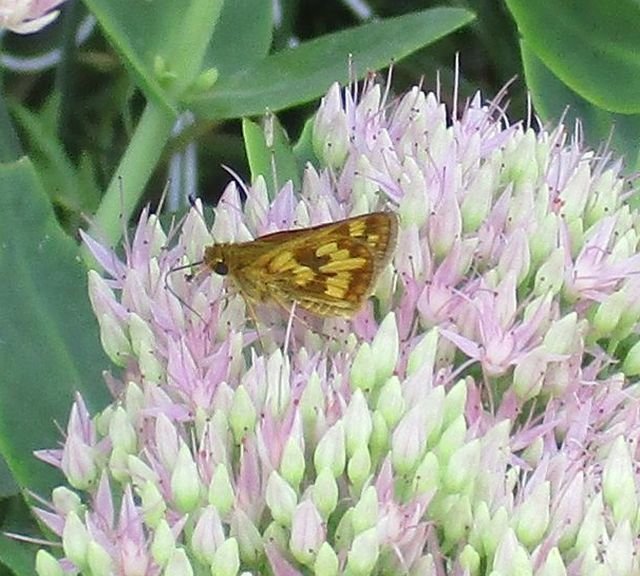 Skippers are in the family Hesperiidae and are difficult to identify. I have only been able to identify 5 of them and the markings on this skipper made it easy. It is the Peck's skipper and it is sipping nectar from the flowering Never Die plant.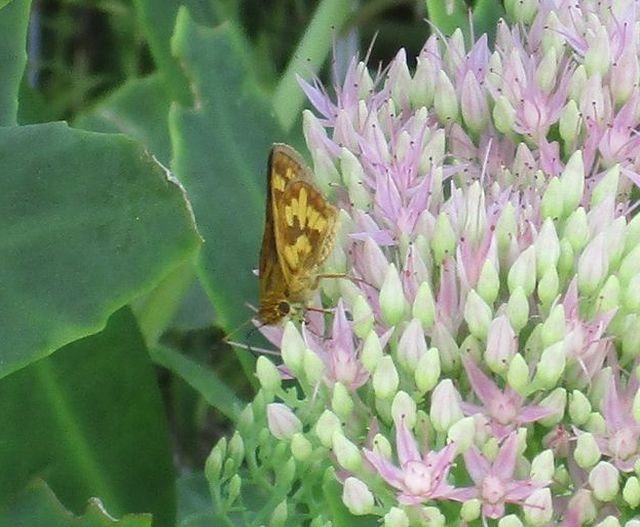 Skippers have short, thick bodies, huge eyes, and short antennae that usually have hooked clubs. Most are small but there are some that are medium in size, and their colors are usually brown, gray, tan orange and black. There are approximately 275 species in North America and over 3.500 species worldwide. They get their name because of the fast flight which makes them look like they are skipping from flower to flower.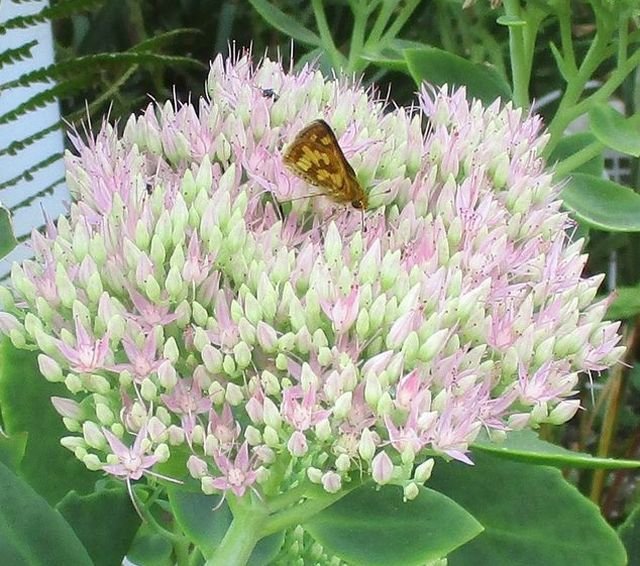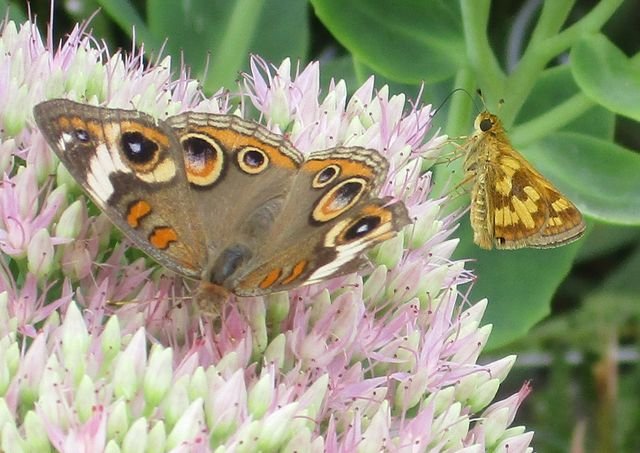 This one is sharing the flowers with the Common Buckeye butterfly which surprises me because skippers usually chase all others away.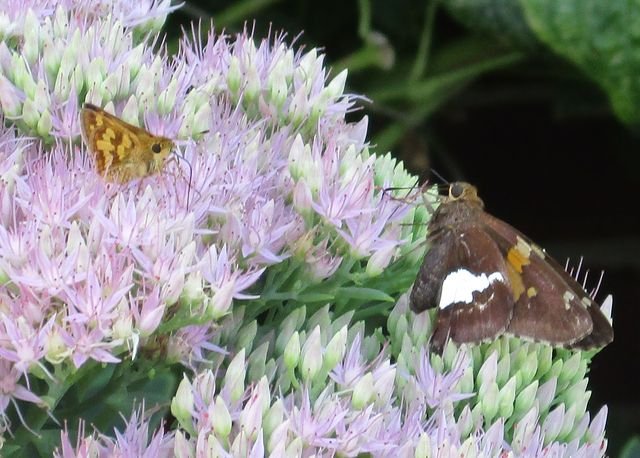 The same Peck's skipper sharing with a medium size Silver-Spotted skipper.
Here is an interesting fact. According to nature.mdc.mo.gov, "Peck's skipper was named in honor of William Dandridge Peck (1763-1822) who was a Harvard natural history professor and the first scientist to formally describe and name the spring cankerworm. He was the first native born professional entomologist in the United States."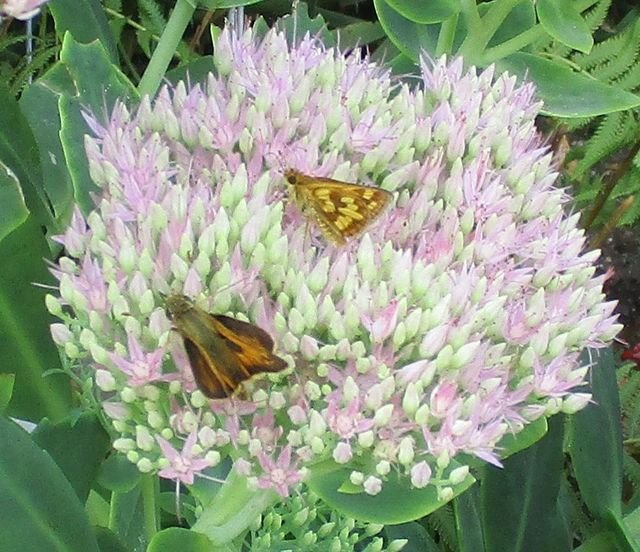 Thanks for stopping by!
All photos are my own.
Information Source: nature.mdc.mo.gov, butterfliesandmoths.org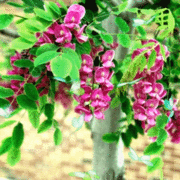 This pretty butterfly gif is brought to you by @brisby. Thank you!
Proof of transfer.