Hi everyone! It's that time again. Thursday is Butterflyday and Insect Day Giveaway- Week 32. Gather around the Insect Pub to see butterflies and other insects from around the world, and to make new friends. Post your butterfly and other insect photos, or art work for a chance to win Steem Basic Income shares. A minimum of 2-SBI will be given away; 1-SBI for photos and 1-SBI for art work. If no art work is submitted, then 2-SBI will be given away for photos. Depending on how many entries there are, I might be able to give away more. Entries will not be judged and winners are chosen at random. You have 6 days for entries in this post and then another one will begin. Thanks to all for your amazing entries! There are 4 winners for Week 31 and they are: @shasta, @nelinoeva, @hangin and @manorvillemike. Congratulations!
Here are the rules for the Giveaway.
1-One submission per person per week.
2-All photos and art work must be your own work. Photos and art work from the internet will not be accepted.
3-Make your own butterfly or insect post, and use one of these tags: #butterflyday or #insectpub.
4-Important! To be entered in the giveaway, you MUST put the link to your post in the comments below.
5-Upvotes to this post are not necessary but would be greatly appreciated, and might allow me to give away more prizes.
I am looking forward to seeing your butterflies and other insects!
Here are my photos for today of a Carpenter Ant dragging a Cabbage White Butterfly.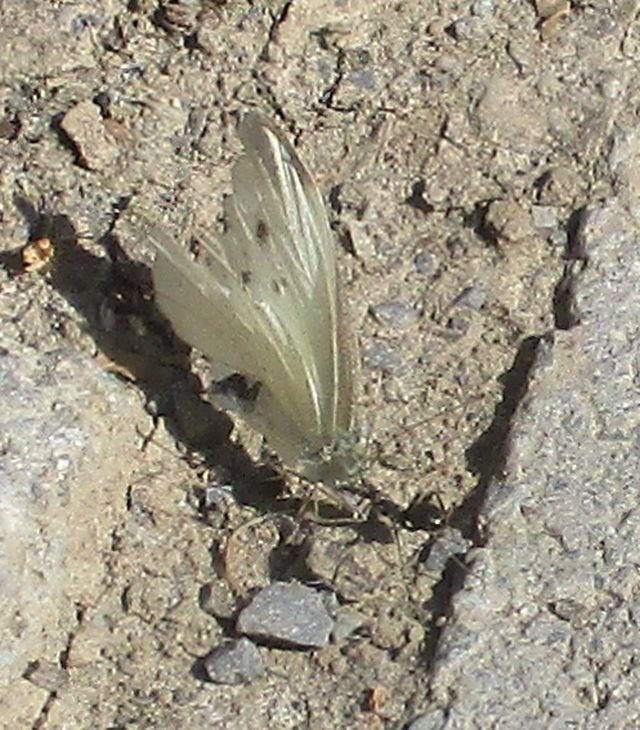 These photos aren't very good because the sun was too bright and the ant was moving very fast, but since I have never seen this before, I just had to show them to you. This is a dead female Cabbage White butterfly. I know it is a female because of the two black spots on the wings; males have one black spot. When the ant was dragging this butterfly it was in an upright position and then the butterfly tipped over on its side.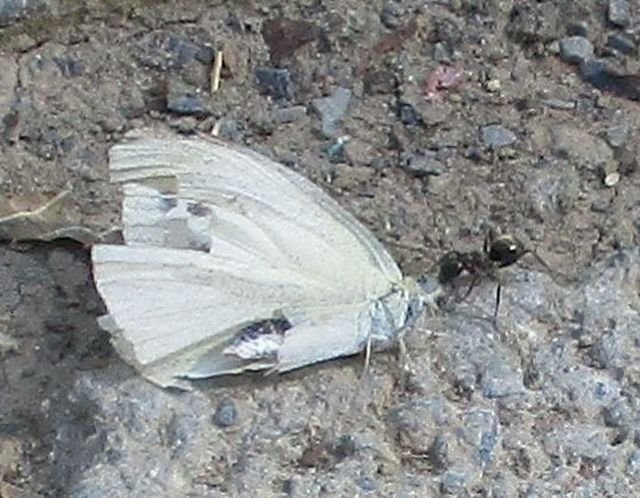 Carpenter ants are found in homes and buildings but since this one was found in a park, I will be talking about what this ant likes in that environment. These ants get their name because they like to build their colonies in wood and in this case it would be the wood of a tree stump, trees, fence posts and logs; preferring damp, dead or decaying wood.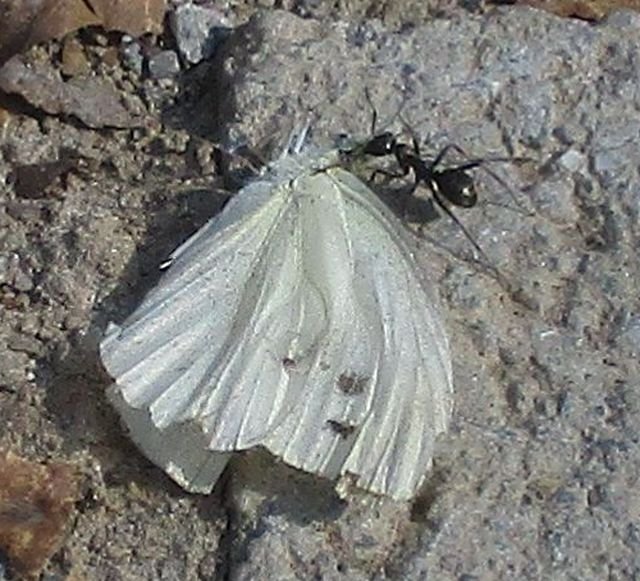 They do not eat the wood. They chew the wood and put it outside of their nest in piles. In the wild, carpenter ants love to eat the honeydew from aphids and dead insects parts. They have powerful jaws and can carry or drag things with their teeth that are seven or more times their body weight.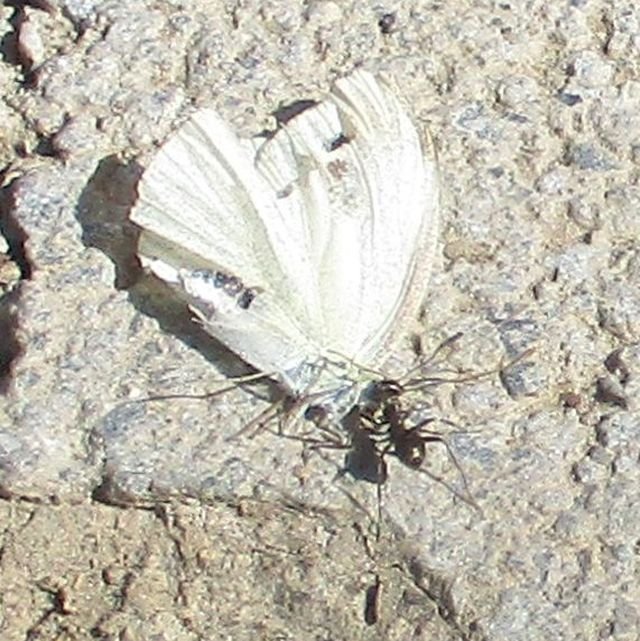 While taking these photos I couldn't stop thinking about two of my Steemian friends. Several months ago, @omra-sky wrote a fun post about ants that were in a microwave at his place of employment and found that some ants can survive being microwaved. Also, @agmoore had an interesting post where she did extensive research on different ant species that infested hospitals around the world. I kept thinking that they would be interested in seeing these photos.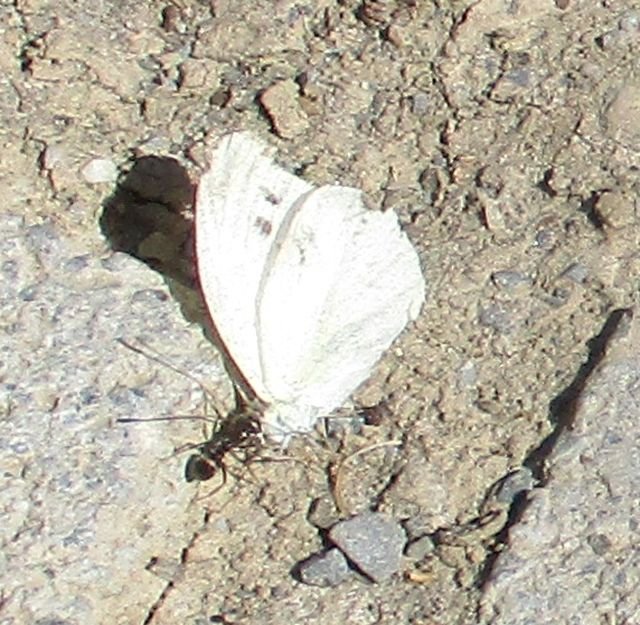 I wish that I could have followed this ant to its final destination but I had to leave.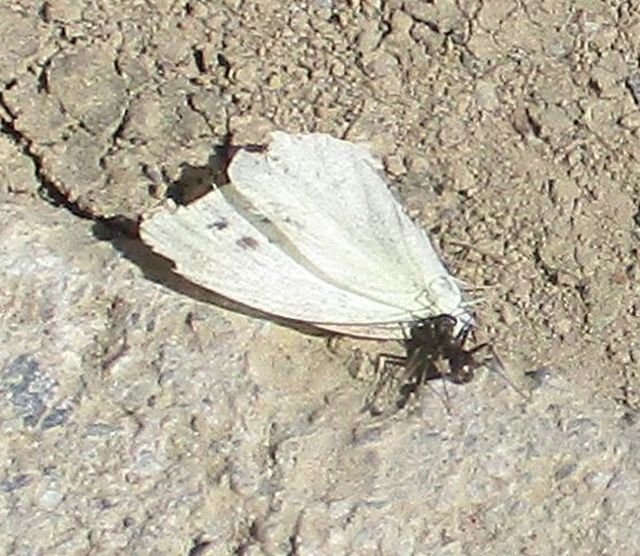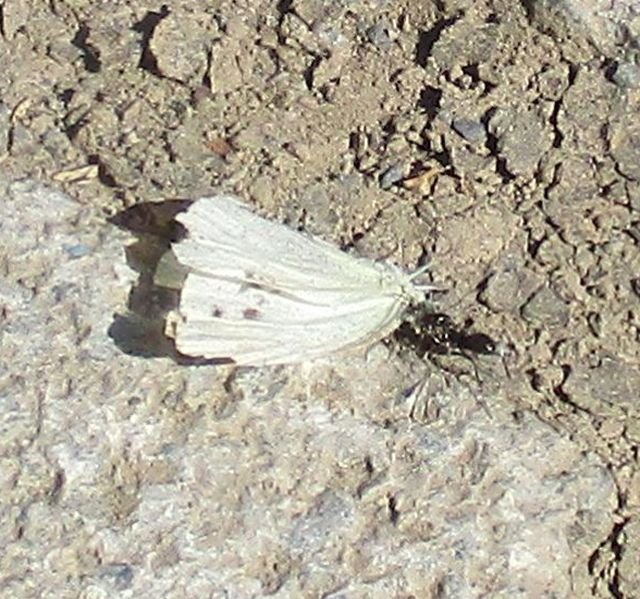 Thanks for stopping by!
All photos are my own.
Information Source: lakenormanpest.com, factfile.org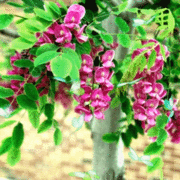 This pretty butterfly gif is brought to you by @brisby. Thank you!

Proof of transfer.
Are you looking for a caring community where your creativity and imagination can run wild? A place where you have the opportunity to win prizes for your participation? Are you looking for support or for a place that you would like to support? Than head on over to the Freewrite House and have some fun.