All You Need To Know About BUZZcoin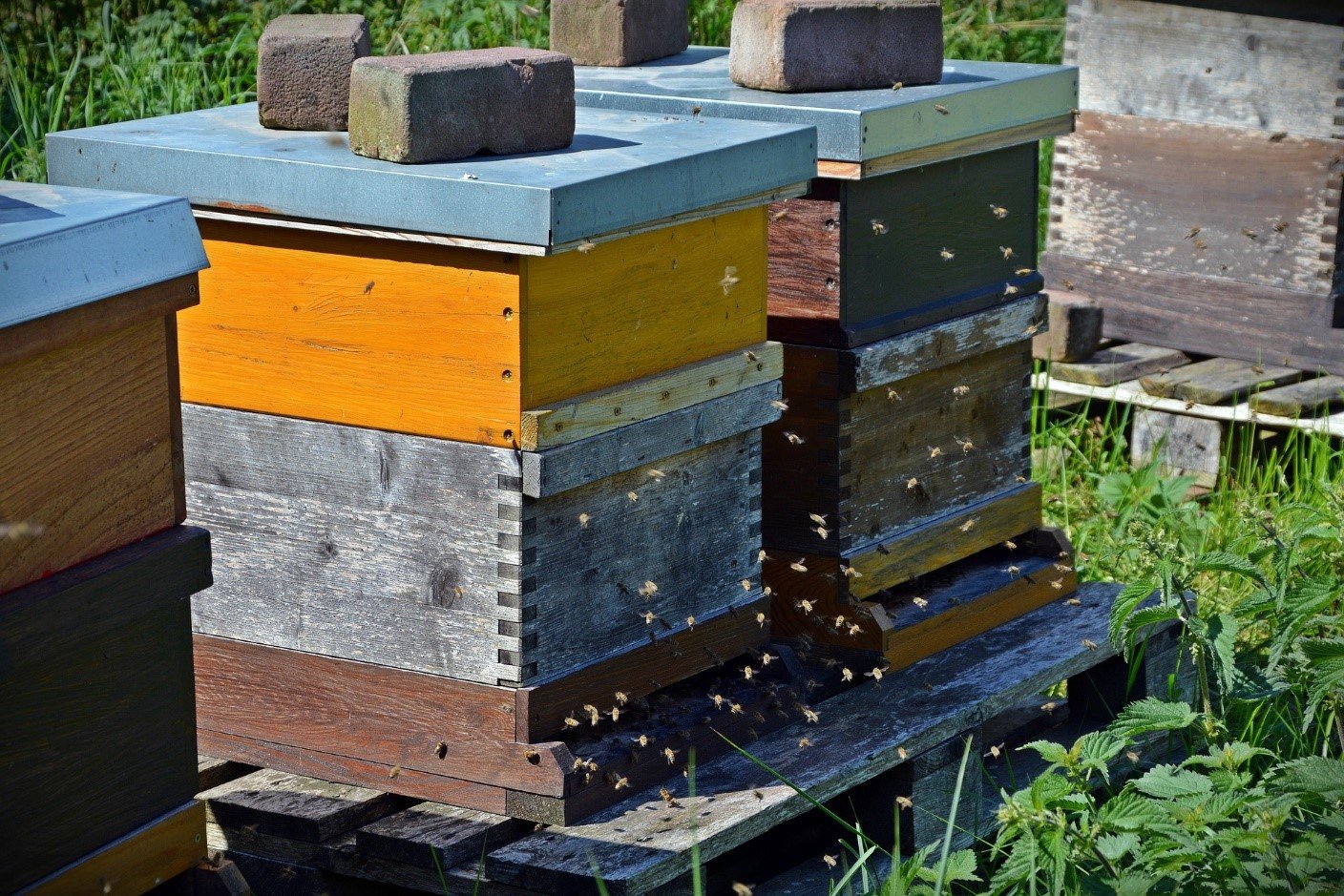 BUZZcoin is an innovative non-profit blockchain project that looks to implement this technology into a real life situation which in this case is helping to save bees. The bee population in the world is declining and BUZZcoin is combining cryptocurrency with the passion to solve this.
It uses this technology to create worldwide data network that collects data on the health of beehives. With a diverse team of experts and professionals, this project is helping to develop a smart hive device prototype. This prototype will go into its field testing phase.
This is a revolution not just in the use of blockchain but also in bookkeeping, data collection and much more. BUZZcoin is collecting data that could be useful for scientific projects and organizations currently working on saving the worlds bee population. This data not just in the information it contains but in the fact that it demonstrates that getting accurate data on such a subject is revolutionary and then goes on to provide rewards to beekeepers in form of cryptocurrency.
The work being done by BUZZcoin ensures widespread usage of smart hive devices towards accurate data collection. The team focuses on smart hive technology, collecting research data. This makes it one of the few ideas in cryptocurrency that is socially conscious and targeted towards important missions and developing research techniques along the way.
All BUZZcoin payments are published on a public blockchain with all the necessary information for each transaction although efforts are made to ensure that private information such as the sender, recipient and transaction amount are kept that way. These transactions combine being private and transparent with being opensource and decentralised.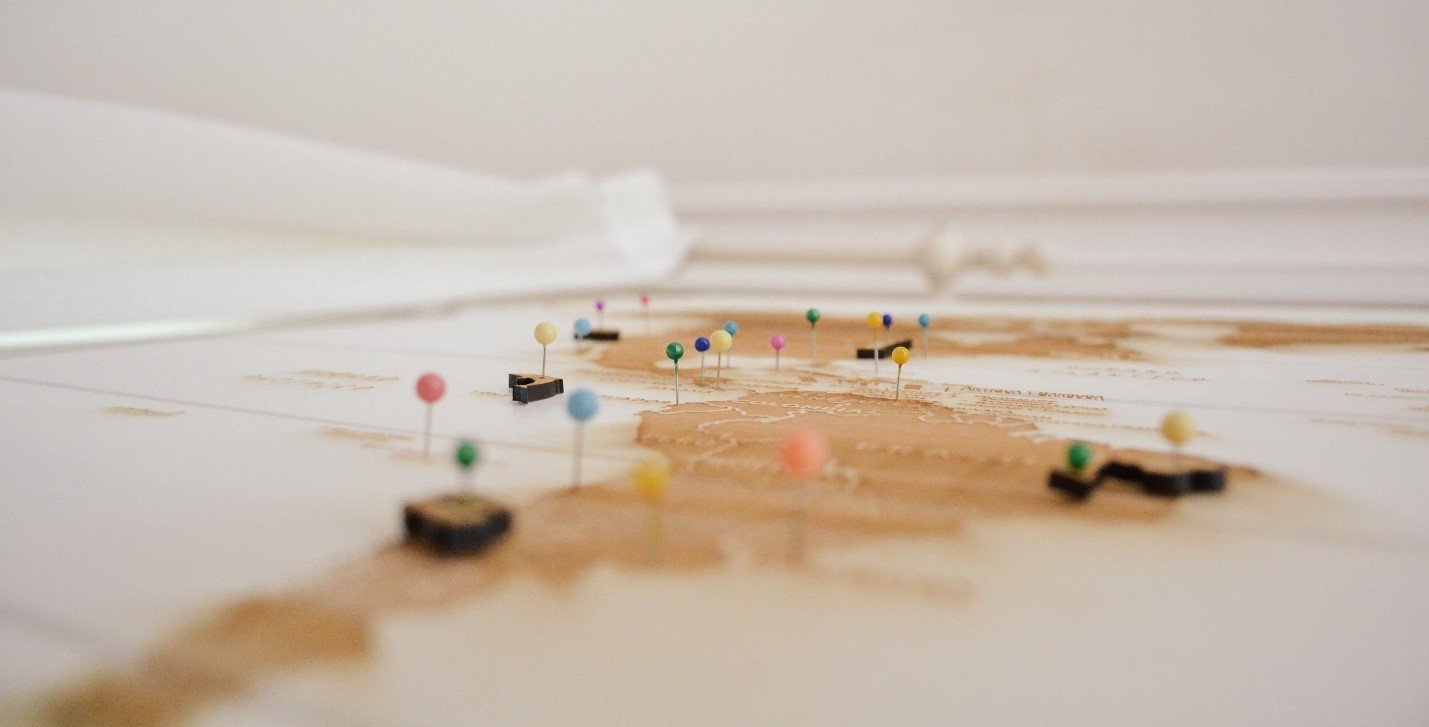 The BUZZcoin Mission
BUZZcoin is an open source use of blockchain technology towards the non-profit goal of saving the bee population around the world. This real-life, positive and progressive use and implementation of cryptocurrency is aimed at creating a sustainable solution to this problem.
The BUZZcoin mission is stated on its website and this is "to innovate in the Organic Bee Farming sector, creating a foundation for a global network powered by the latest blockchain technology. Our BC-HMD and the BC-QMM devices will power the BUZZcoin Hive Mind Network to increase global awareness in the way bee hives are maintained and monitored.
Through the work done with BUZZcoin, government agencies, research institutes, scientific studies, interested stakeholders and parties will gain access to the collated global network being gathered. This is critical as it provides accurate data on bee hives to those who are actively working on the much needed solutions to save the world bee population.
Vital Token Information
Token Name: BUZZcoin
Token Symbol: BUZZ
Algorithm: SHA256D
Proof Type: PoW/PoS
Token Price: US $0.00006
Current 24H Volume: US$23,344
Total Coin Supply: 19,889,484,095 BUZZ
Market Cap: $1.23 million
You can exchange BUZZcoin for other cryptocurreencies such as BTC, LTC, ETH and DOGE at coinexchange.io, tradesatoshi, and crex24. Although YObit.net also has it available, it is an old wallet and has not updated their wallet in a while.
You can buy BUZZ tokens from your bank although this process requires two steps. You can also use any exchange that allows you buy BTC or ETH using your bank's deposits through either your account or debit card. Once you can get these, you can then use an exchange that allows you trade these in for BUZZ. There are a number of such exchanges available.
The maximum supply for BUZZcoin is currently set at 20 billion (20,000,000,000) after which Proof of Work and Proof of Stake rewards will be turned off.
What To Look Forward To
For the rest of 2018, the roadmap spells out what to look forward to. In Quarter 3 of 2018 – July to September, 2018, the following is scheduled or already happened.
BUZZcoin 4.0 Release
BC-HMD Prototype Development Details Release
BC-HMD Prototype Field Testing Phase
Queen Middleware Masternode ("BC-QMM")
BC-HMD Masternode Specifications Release
Swap Details Release from BUZZcoin 4.0 to BUZZcoin 5.0 Chain
Update of the Current White Paper
Announcing Major Business Partnerships for the BC-HMD Production
For the final quarter of 2018 which is quarter 4 from October to December, 2018, these are the planned actions for BUZZcoin:
BUZZcoin 5.0 Exchange Listing
BC-Hive Mind Data Gathering Program
Data Sharing Test Program for Scientific Institutions
Roadmap 2019 Release
Following the release of the 2019 roadmap, more information will be available on the BUZZcoin cryptocurrency plans and actions. At this time, the prototype of the BC-HMD device is at 90% completion although the non disclosure agreement between the hardware developer and manufacturer means that not much can be disclosed or published and so there are no photographs or details until an official launch. The whitepaper is however being regularly updated until clearance is gotten.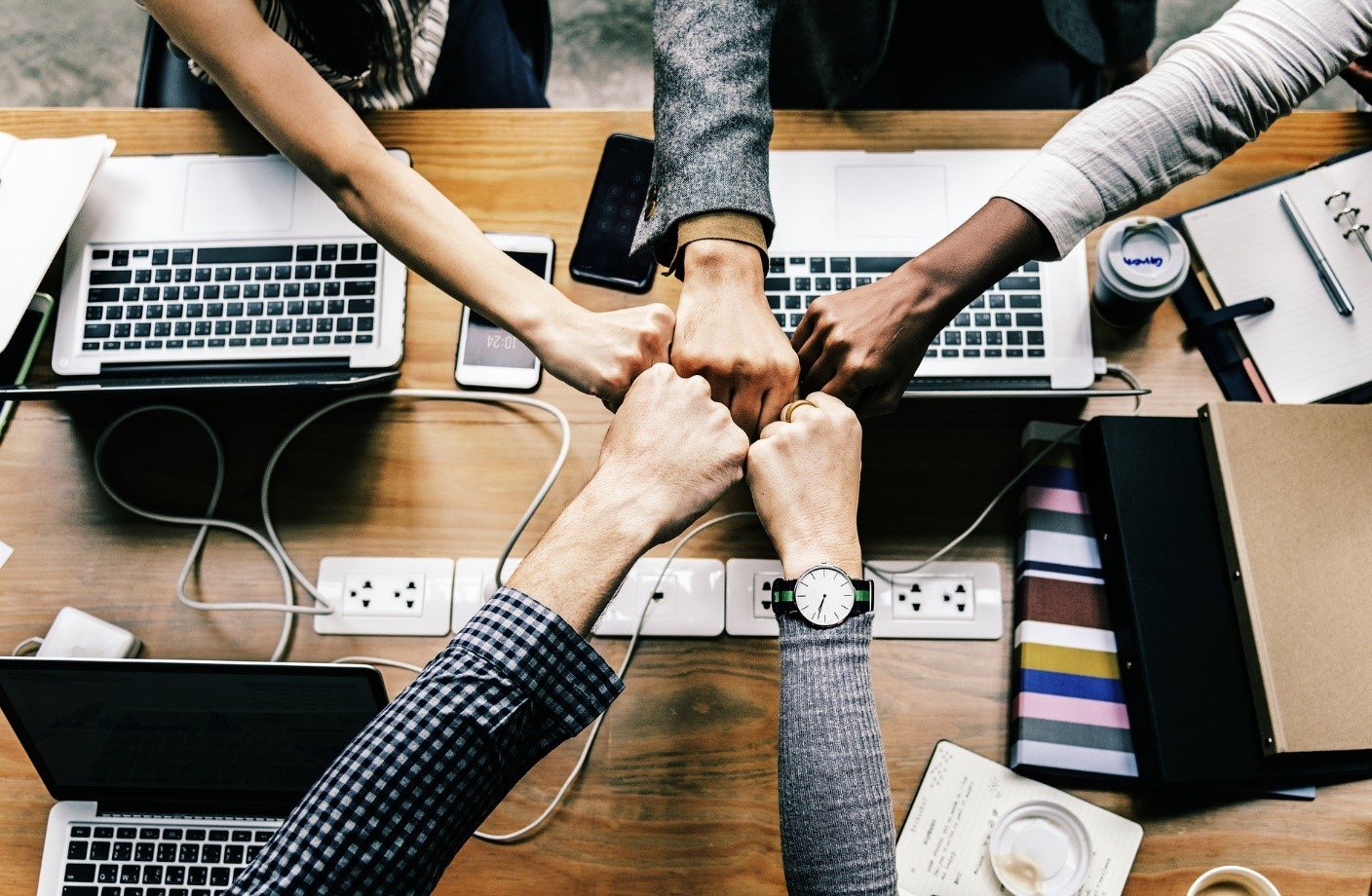 How BUZZcoin works
BUZZcoin does not implement any ICOs. It is available for Windows, Mac, and Linux. The BUZZcoin project is rethinking solving the issues around bee hives by trying to ensure that they are monitored and maintained.
This is done through The BUZZcoin Hive Mind Device ("BC-HMD") and its Queen Middleware Masternode ("BC-QMM") which are the BUZZcoin project's first products. These devices are innovative, gathering essential information for beekeepers in real time. It tries to reward its users by providing cryptocurrency for those who are involved in this and helping with the essential data.
This system uses smart contracts to power its devices and thereby contributes to providing this essential data. These smart contracts also make it possible to get rewards according to contributions and data collected. This straight forward process and data collection system first saves it locally before it is downloaded or uploaded when a network connection becomes available when it is then processed in the cloud. Once this is done, it is able to calculate its reward rate ensuring some accuracy and efficiency to its reward system.
The data collected is analyzed and rated in accordance with set ethical bee keeping standards. The reward class is set by the Queen Middleware Masternode Device. More information and essential details about the reward component of this system are to be announced following the BUZZcoin Core Upgrade and the BC-HMD prototype testing phase.
The BUZZcoin Team
BUZZcoin is backed by an amazing team of experts and professionals in blockchain and various fields. Its core team is made up of a diverse group of professionals who have proven, well known and extensive experience across the necessary fields.
Every member of BUZZcoin's core team brings a minimum of 10 years corporate experience in their field which is being targeted to developing this project. They have a wide range of skill sets spanning Software Development, Infrastructure, Blockchain, Team Management, Marketing, Brand Development, Product Development, and Social Media.
BUZZcoin looks to make blockchain more applicable to real life and everyday use, doing the essential job of merging the beauty and greatness of blockchain with a much needed real life use.
Its team is abreast of digital security and privacy issues in today's world even though for some of them, this means that rather than go by their full, legal names, they would rather be referred to and quoted with their internet handles or online monikers.
Out of respect, it is important to protect their privacy and stick to their choice of representation and online presence. You can however find more information and links to their social media and online information on the official website. The members of the team are:
Tonda who plays the role of Head Developer: Tonda has expansive experience in the programming industry with over 25 years in all the varying programming fields. Tonda's presence on the team aims to ensure that there is a solid project development chain.
Maxim Polyarniy who plays the role of Team Leader. This role means that he is the head strategist, who provides reliable and trustworthy insights. With his combination of a stellar network and expert decisions, he provides a good standing and support to the team.
Symb who is in charge of Web and Brand Identity. Symb is someone who works for some of the world's biggest brands. This provides the knowledge and experience required to handle BUZZcoin's web and brand identity. With this on-hand experience, Symb is best placed to handle BUZZcoin's identity, media asset creation and front-end development.
C. Durrwachter handles the Public Relations part of BUZZcoin's work. With a great background from California and connection from having operated in its internet community, C. Durrwachter is ideal for the head of media operations role. She has the much needed skills to head and direct this important aspect of the company's work.
Austin Witherow is Head Meditator at BUZZcoin which is targeted at ensuring that the missions and goals of the company are achieved, making it an impactful and successful implementation of the innovative tool that is Blockchain.
The Perfumed Pelican heads Infrastructure as BUZZcoin as the back-end infrastructure expert. In this role, he works to maintain BUZZcoin's server-side technology alongside working with large-scale internet providers.
The Core Team is backed by BUZZcoin's Community Team. The community team is essentially the following:
Nick Kauffman, the HIVE Mind Advisor, who is an open source expert. He works with BUZZcoin as a community advisor playing an active role on the Smart Hive project.
Kevin Sorrell is on the Facebook Community working from Australia. Being a social media and online sales expert, he is well placed for his work in SEO and managing BUZZcoin's Facebook group and Instagram.
Mohsen Hossein handles Community Graphics and Memes which is an important part of today's business. He has extensive experience in graphic design which he is able to adequately channel into his activities as BUZZcoin's top handler of community graphics as well as the all too important role of being its meme artist.
The diversity of representation on the team as well as its evidential knowledge of privacy and security issues show that the BUZZcoin team has what it takes to deliver world class on this innovative use of blockchain.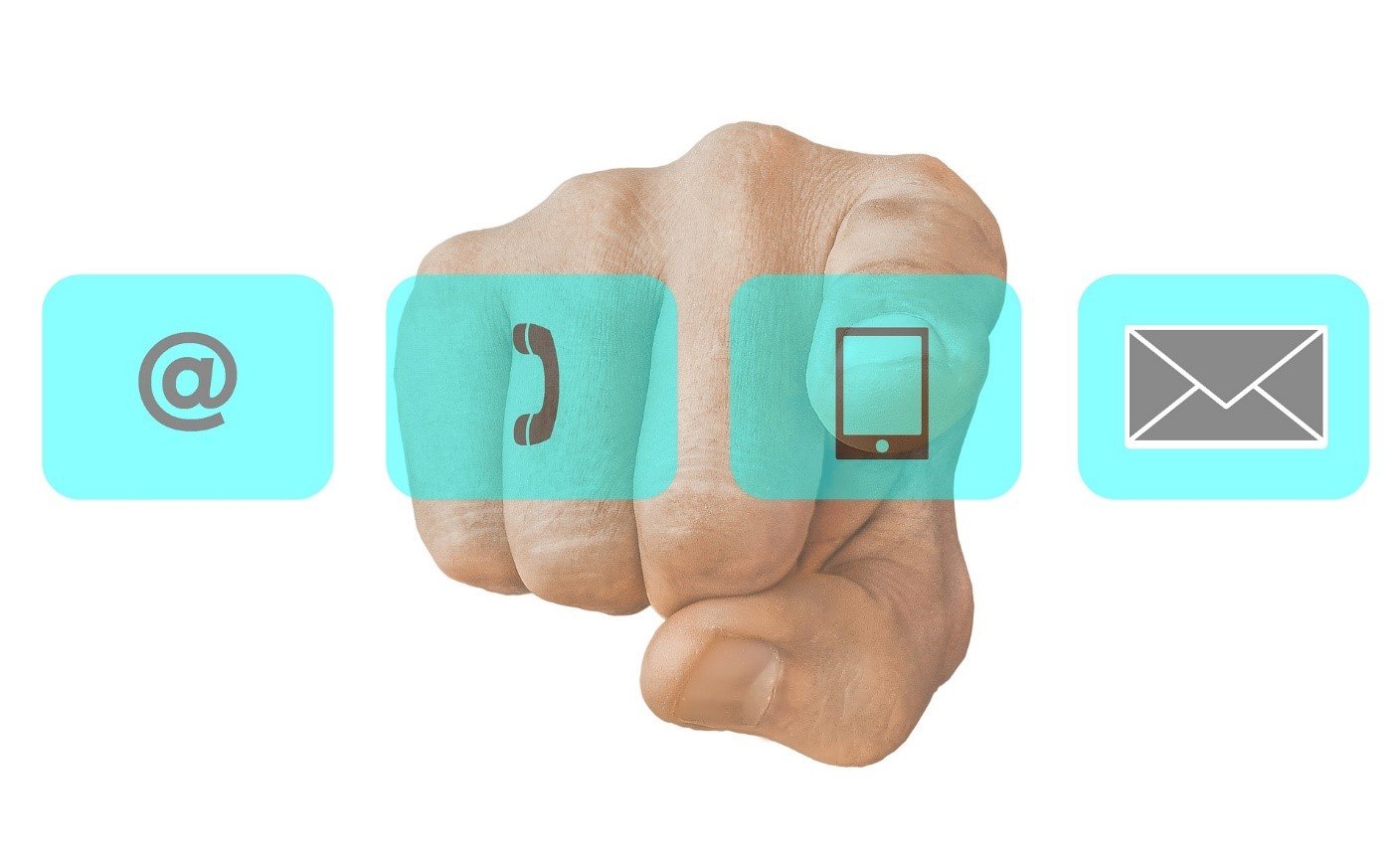 Where Do You Reach and Connect With BUZZcoin?
You can find out how to get started, follow the step by step guide on installing and using BUZZcoin or if you are having any trouble, use its FAQs and Troubleshooting Help which are all available on its official website.
BUZZcoin has a community size of over 12,000 members across various channels. The hashtag #BUZZFAM is also being used across the community to attract interested stakeholders in this long term project.
For additional information, keeping in touch with updates and new stuff, you can follow BUZZcoin across social media and other channels. These are: