Sedona and the desert southwest offers some of the most beautiful scenery in the world as well as some of the most beautiful clouds in the world, a match made in heaven. This is why landscape photographers flock here from around the globe. Sedona is often referred to as a photographers paradise.
This incredible image shows Cathedral Rock with an isolated convective thunderstorm developing above it as the golden hour light reveals the beauty of the storm.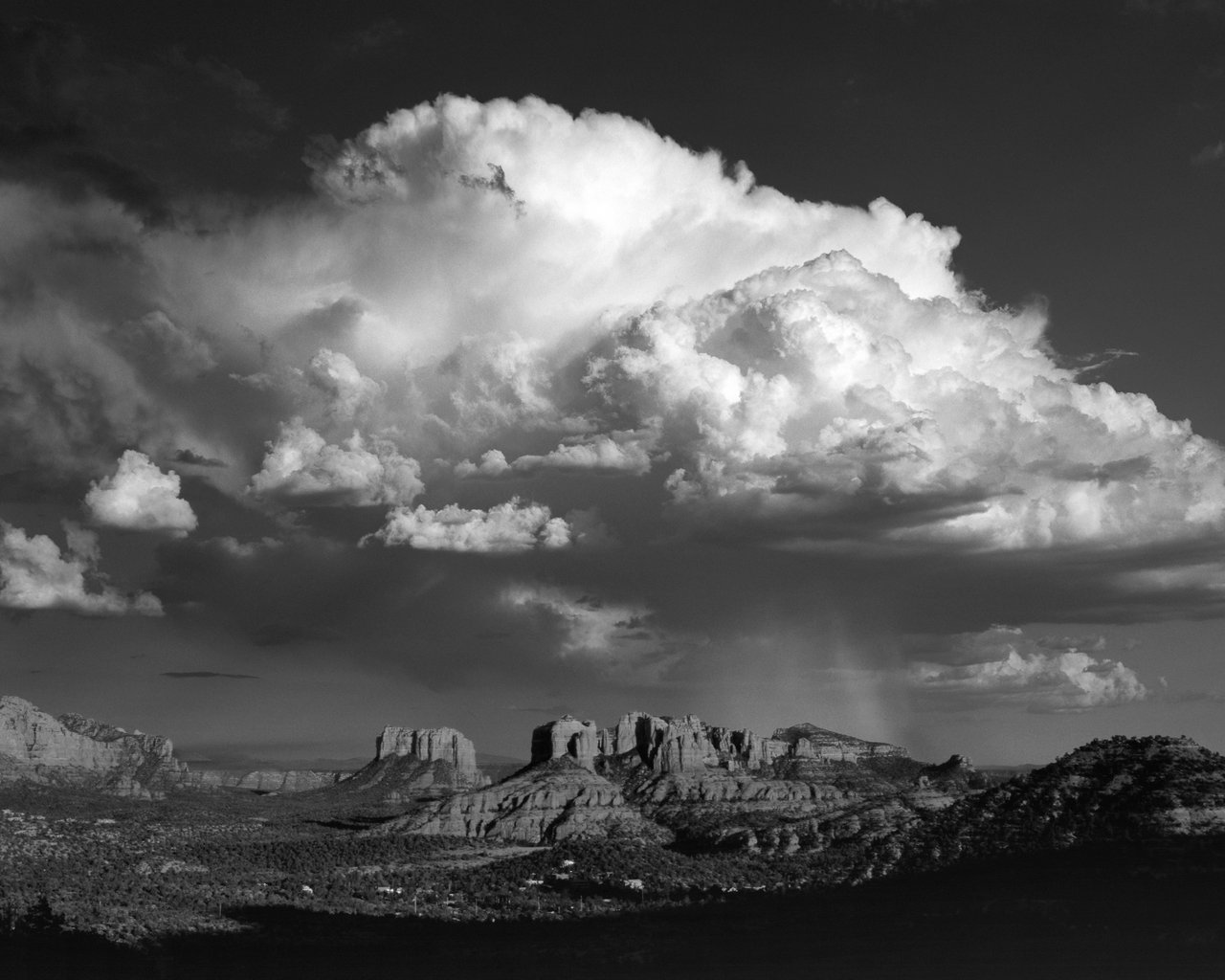 This image was captured on film during a monsoon season many years ago, using a Pentax 6x7-2 medium format camera.
Also this image is being entered in @daveks b&w photo contest themed " Clouds "