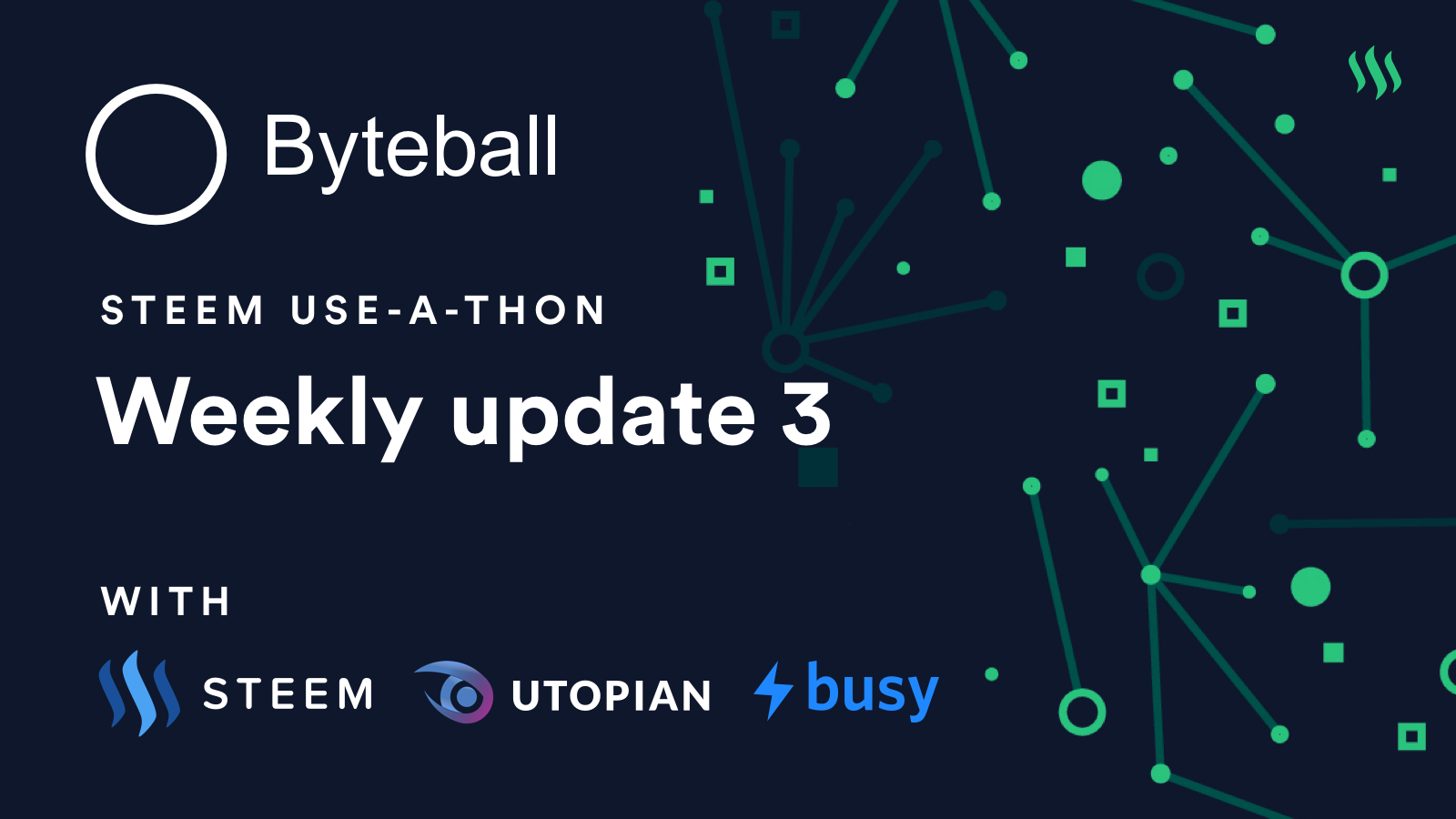 [Español - 한국어]
Entering the 3rd week of the contest, we have seen how initial ideas can prove to be more difficult to realize than first anticipated. And one of the most important things in this Use-a-Thon is the contestants' work on the realization of their ideas and use cases. Only through experimenting, failing, adjusting and new experimenting will you be able to develop feasible and sustainable results.

Ever had an idea fail?
Ideas are what this contest is essentially all about. Creative thinking can lead to a multitude of exciting experiments and valuable experiences, enabling you to produce even better ideas. There's this wonderful quote going:
To halve your time to success, double the rate at which you fail
-Thomas J. Watson
Knowing that failure is inevitable when exploring new grounds, failures or realizing things were not how you thought it to be, really should be celebrated! Look at how many times a child falls over before finally learning to walk. The road to success is long and littered with failures. Refusing to accept failure would be forfeiting your chance of ever reaching success.
Create your own ecosystem on Byteball
As already hinted in the 2nd weekly update, the Byteball platform offers a unique possibility to create isolated ecosystems using tokens. Any user can easily issue their own token to be used for whatever they desire. The process is quick, simple and doesn't even require any programming skills at all. On Ethereum, you have to learn the Solidity language to issue a smart contract. That's not the case on the Byteball platform.
Anyone can create a token through the
Byteball Market website
and the in-wallet Byteball Market Bot. Even without prior knowledge, you would be able to issue a new token in 15-20 minutes and the cost is only 5 MB which is roughly USD $0.30.
But wouldn't a new token be worthless, you might ask? Well - that definitely depends on how you are going to use it. Shops can use it for loyalty points, allowing discounts in return for points. Sports clubs could use it to keep track of time spent training. Some might even have their token represent a product or service that users can exchange it for.


In the early days of monetary systems, any scarce resource could be used for trading goods and several assets that are considered valuable today started off as merely collectibles of little or no value.
In
last week's update
we already talked a bit about the Textcoin feature, a convenient way to distribute tokens even to users that don't have a Byteball wallet yet.

Summary of this week's blog posts
I think it's fair to say that to some of our contestants, the past week proved both challenging but also rewarding. Mainly in terms of acquiring important experience and identifying potential weak spots in their use cases. A total of 7 updates on use cases were posted, and as always, it has been super exciting to get to experience the contestants' work first hand.

@drsensor

@genievot
The second use case in the making is a voting app, allowing Byteball users to create polls and vote. While such a feature already exists on the Byteball.co website, this project would provide a better UI/UX than the current one.

@chrisaiki

@altcoinb

@malos10

This week's winner of 1 GB
As is luckily getting to be a wonderful habit, the jury really had a hard time determining who should be awarded the weekly 1 GB for best progress. With four different people judging all your reports, it's only natural to have very different views and personal taste. But at the end, we came to an agreement, and this week's winner is…
Here is the 1 GB award being paid to his registered account.


And the corresponding Byteball transaction unit
The Byteball team congratulates all of our contestants for yet another super interesting week and wish everyone an equally exciting and productive week to come. Should you want to participate, it's not too late. All it requires is an interesting idea, 25 MB for the entry fee that must be paid from a wallet with a publicly attested Steem user.

Get more information
With a constantly growing community, there is a vast library of available resources. Here is a list of some of relevant resources:
Steem Use-a-Thon Wiki page
where all relevant information for the contest can be found.
Byteball Slack
where users can seek help, ask questions and collaborate - please state that you are a participant in the Use-a-Thon.
Byteball Wiki
contains information about all features, references to external sources etc.
Developer guides
for those wanting to build entirely new stuff.
Easy-to-use JavaScript library
to easily integrate Byteball features on websites without the need of headless wallets.
Byteball main GitHub repository
for those wanting to dig deep.