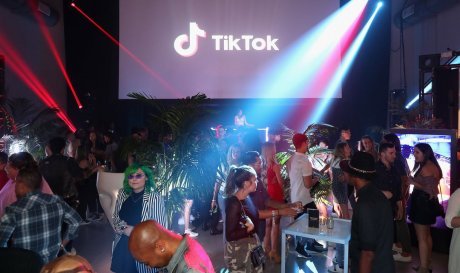 The huge investment of the Japanese telecommunications media corporation SoftBank in the amount of $ 3 billion turned the Chinese developer of mobile applications - Bytedance into the most expensive startup in the world. Bytedance is the owner of popular video apps - for TikTok karaoke and Toutiao, the largest news app. According to Bloomberg, the cost of Bytedance today is 75 billion dollars. This is 3 billion more than the previous leader - the company Uber.
Uber is reportedly considering the possibility of placing an IPO (the first public sale of shares), which, according to experts, will raise the company's capitalization to $ 120 billion. But while Bytedance is out of reach for a competitor, which is a huge achievement for a company that has recently been little known outside of China.
Of course, the "weights" of Bytedance added the absorption of Musical.ly, a social network for those who like to sing and dance. In combination with the functions of the karaoke application TikTok, the latter has gained popularity among millions of American teenagers, and Facebook has become interested in it.
Meanwhile, Toutiao is one of the most famous applications in China, with hundreds of millions being active users. The application involved AI, closely monitoring the news preferences of the user and recommending the most relevant stories. In turn, Bytedance earns through advertising. According to Bloomberg, last year the start-up revenue was $ 2.5 billion, which, alas, still does not pay for the company's expenses.