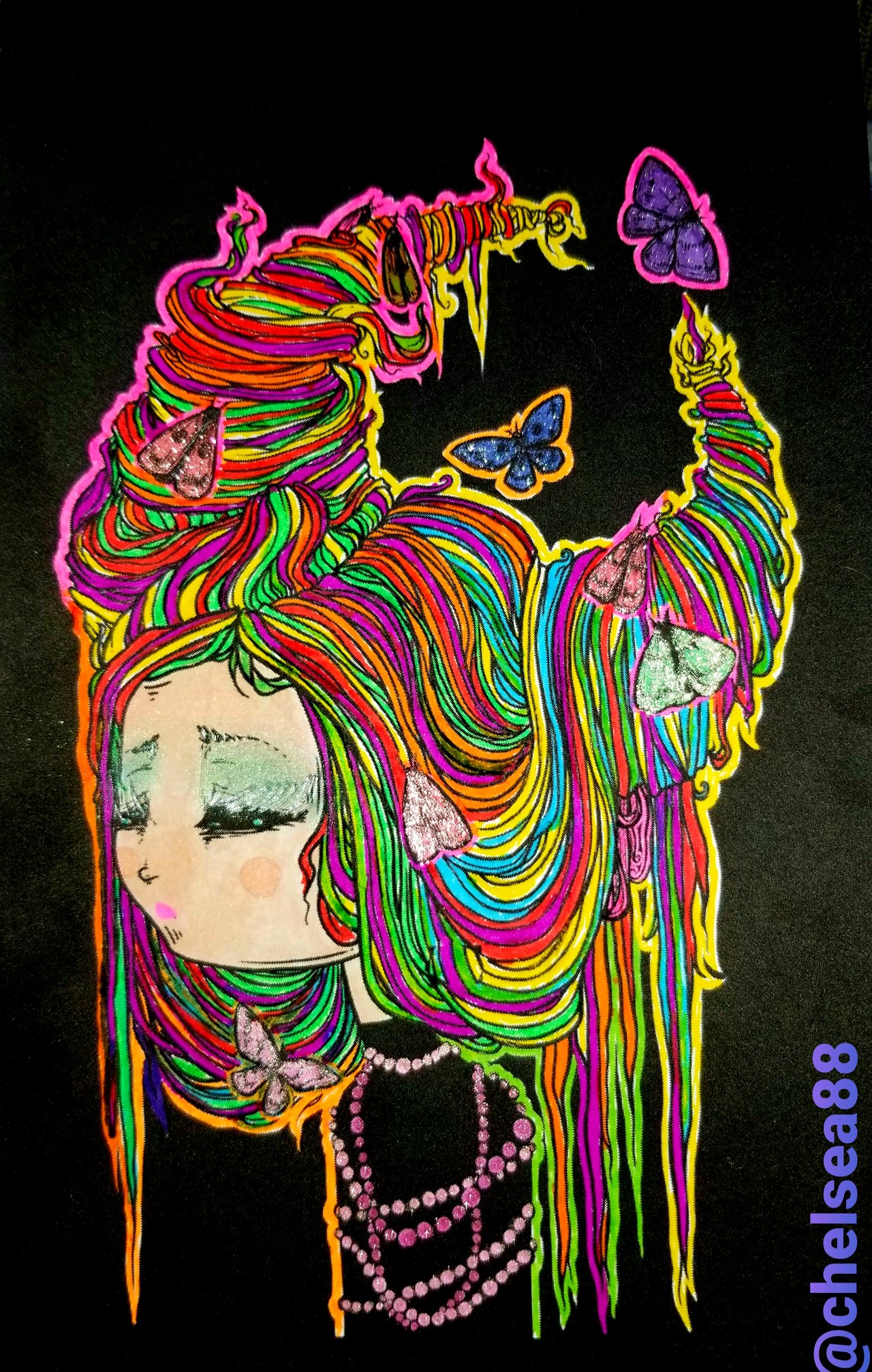 This art was named "Moon." Immediately, I'm seeing a crescent but some of the other elements of this abstract piec make it look almost spaghetti-ish! I she's a crescent moon face.
For this I used lots of fineliners, markers, gel pens, and a dab of actual eyeshadow for her eyeshadow.
Enjoy and your interpretations of this are welcome. The art is by Terra Bildspacher. Thanks!