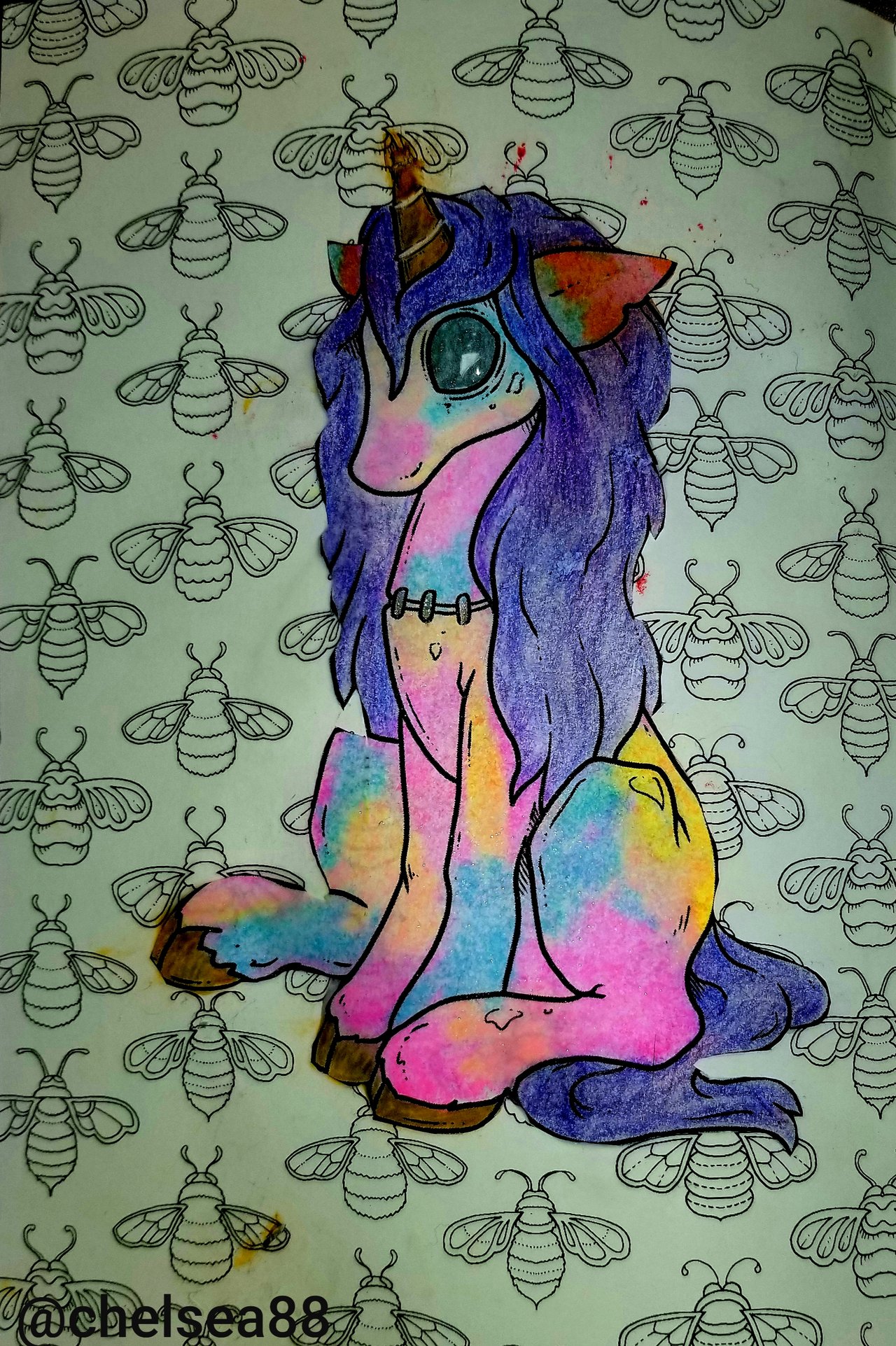 Greetings! Yes, here we have a unicorn zombie. She's from Terra Bildspacher's "Creepers and Haunts." It is a small book with fun images that are generally quick colors but still lotsa fun. I cut her out and glued her next to her cousin from the same book: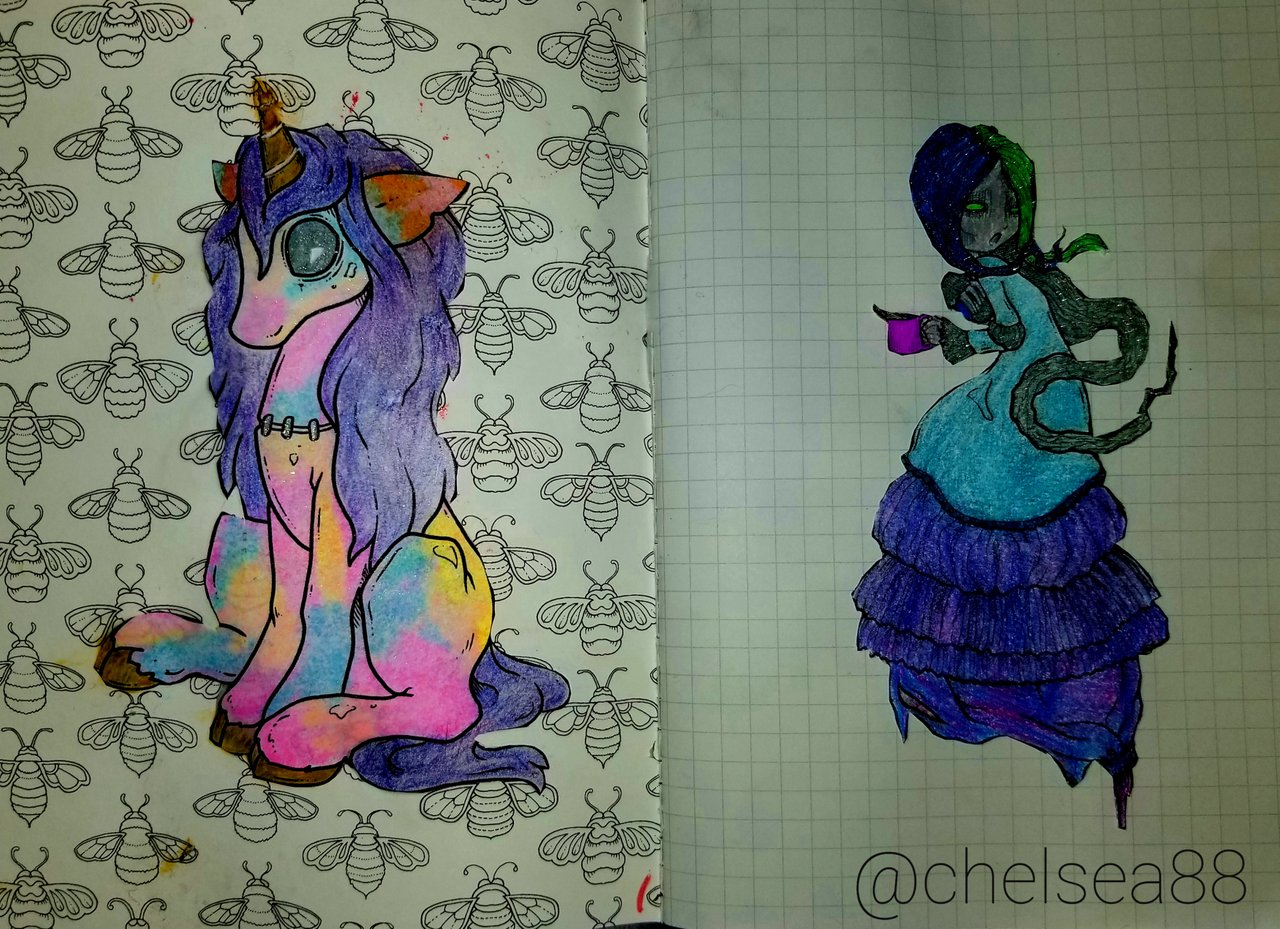 I am probably going to continue cutting imagery from this book and start a collage since the images are smaller scale.
The notebook art of bumble pees is from a collection set on notebooks by Johanna Basford. I believe they are limited editions but i could be wrong.
For zombiecorn, I used gel crayons (they can be messy but fun for larger non- detailed areas) and they blend fantastically. I used a colored pencil for her hair & a gel pen, and fineliners for detail.
As always thanks for visiting my blog!