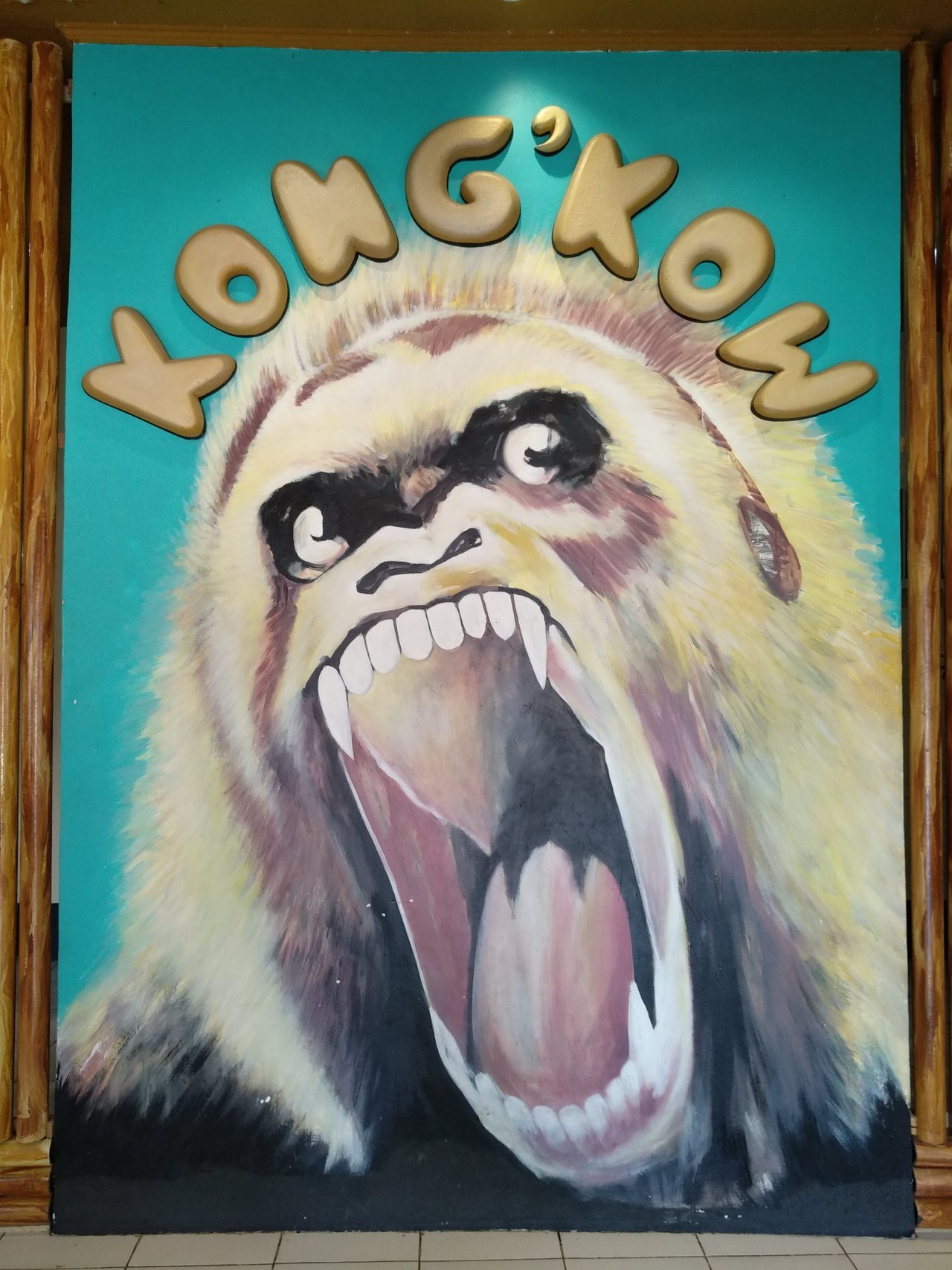 Hello friend, This afternoon I had a work meeting at one of the cafes in my city. The location of the café is not far from my work place. I just visited this cafe for the first time. but I immediately like the atmosphere of the cafe.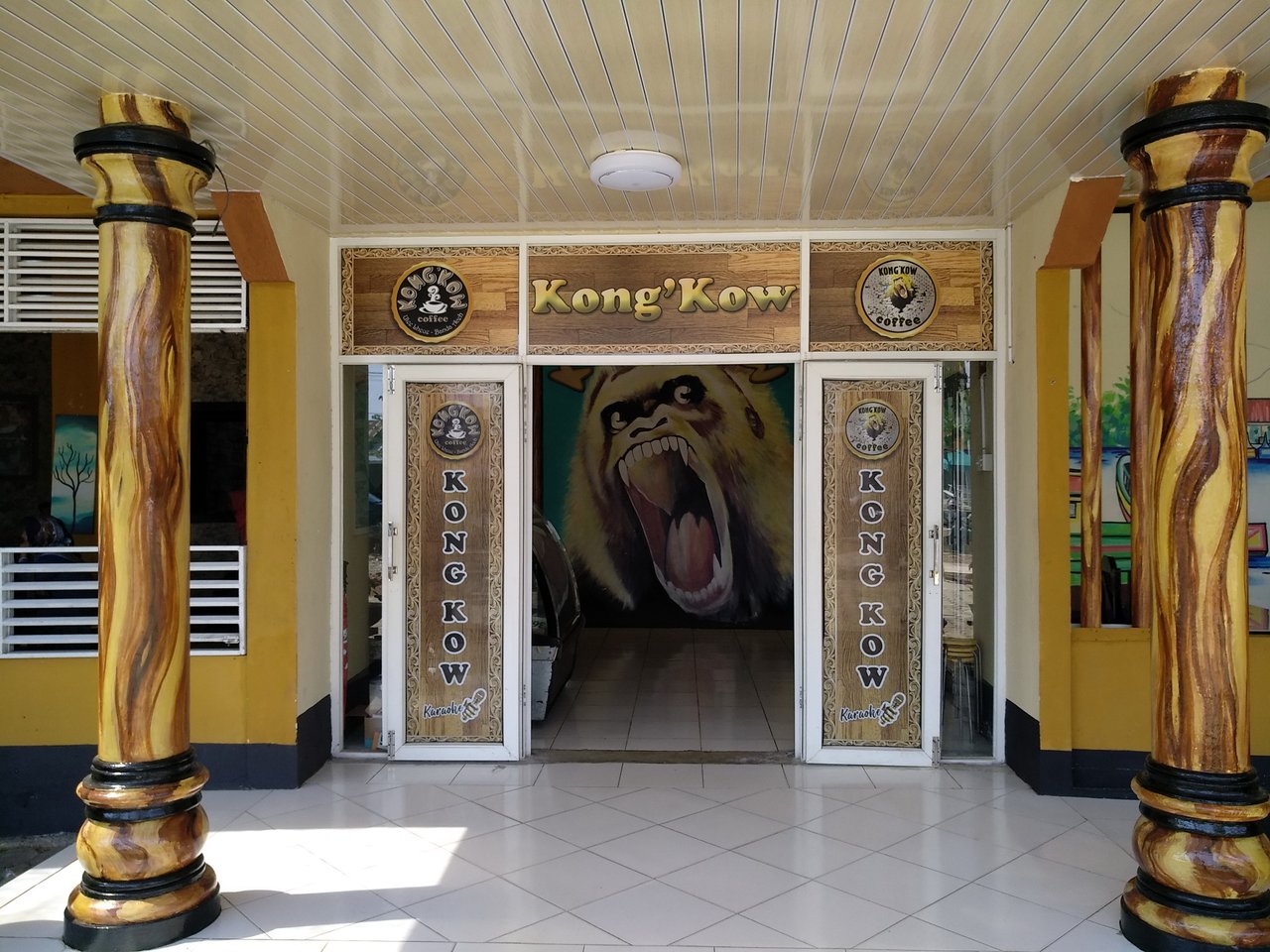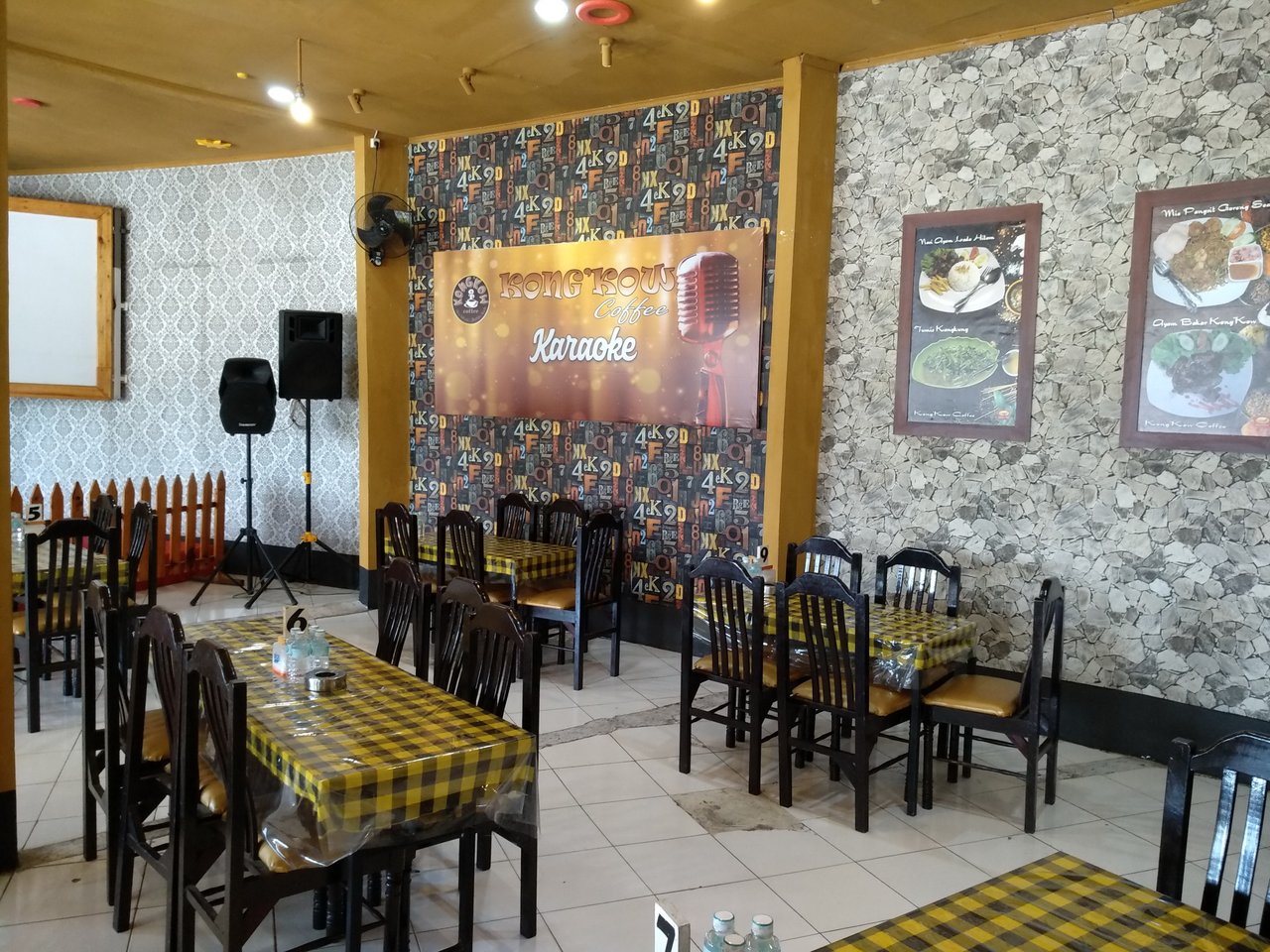 What makes me like the cafe was the café decoration. The cafe's decor is very unique, many paintings are painted directly on the cafe's walls. The name of this cafe is Kong'kow cafe. The main image of this cafe shows a picture of a kingkong animal. Aside from being the main hangout for coffee, Kong'kow cafe also provides snacks and snacks.
Besides that there is also a special room for karaoke. Every room has its own privacy, such as a separate karaoke room with a coffee room. In addition to young people, this cafe is also visited by many families while karaoke. Indeed, when I had a meeting at the cafe it was not crowded with customers, because it was usually crowded to visit starting in the afternoon and at night.
The picture that I took photo a lotshowed of wall paintings in the Kong'kow cafe, because I really liked the pictures on the cafe. Hopefully you like it.