Ok, sometimes my Landwhale likes to roll around in the mud, and sometimes it wants to mix in with the fancy six-figure land yachts of the rich and famous. Disney's Fort Wilderness Campground offers plenty of chances for the latter, and it's far too clean for the former (although during my off-road bike riding I did ride through some dog poop; where do I file my complaint?)
It's a bit of a secret, this campground, but it is considered one of Disney's 'resorts' and as a result you get all the benefits of being in a Disney resort. The fancy 'Magicband' wrist watch band thingy for access to rides/gates/etc, early access to FastPass ride scheduling, access to Magic Hours at their parks (seriously, way too much magic in this place), and other stuff.
For us, we were just there a day for camping on Feb 28, evening dinner at Medieval Times, and then we were off to Disney Springs to take in a performance by some of the students from my wife's school.
Do you fancy camping? Then try some fancy camping here.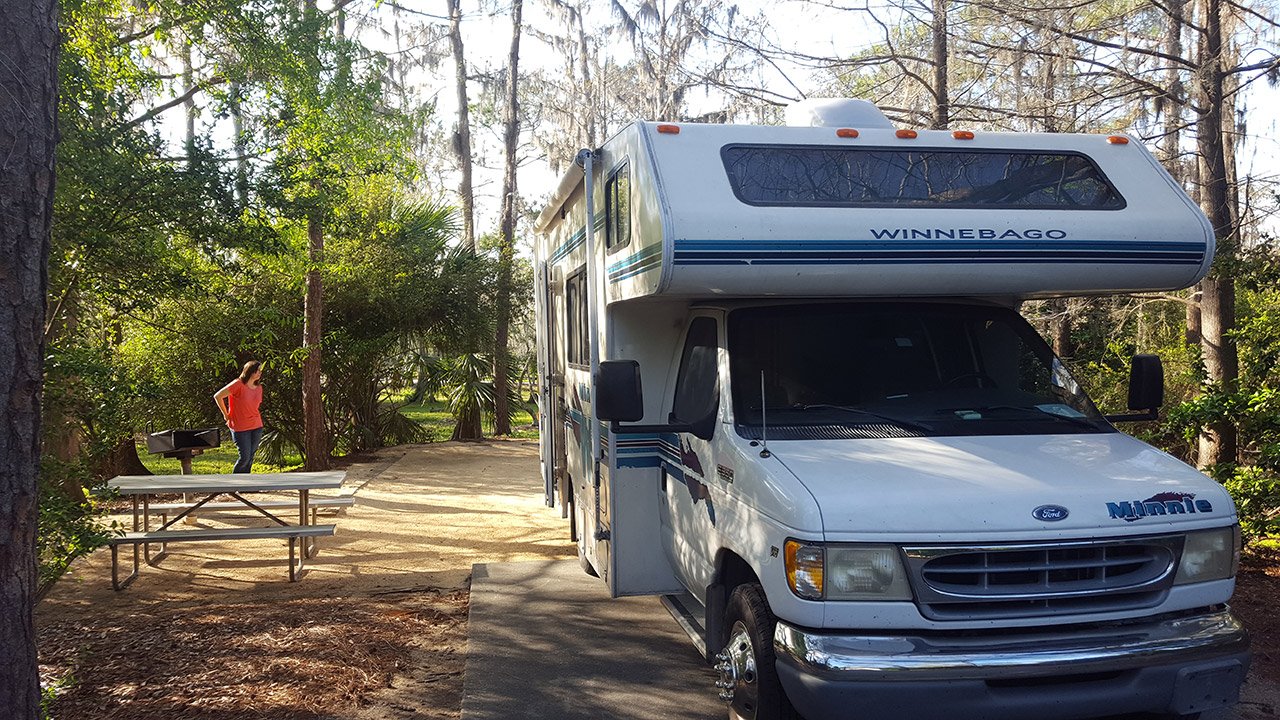 What a clean campsite. I could eat off the ground. If I wanted to.
---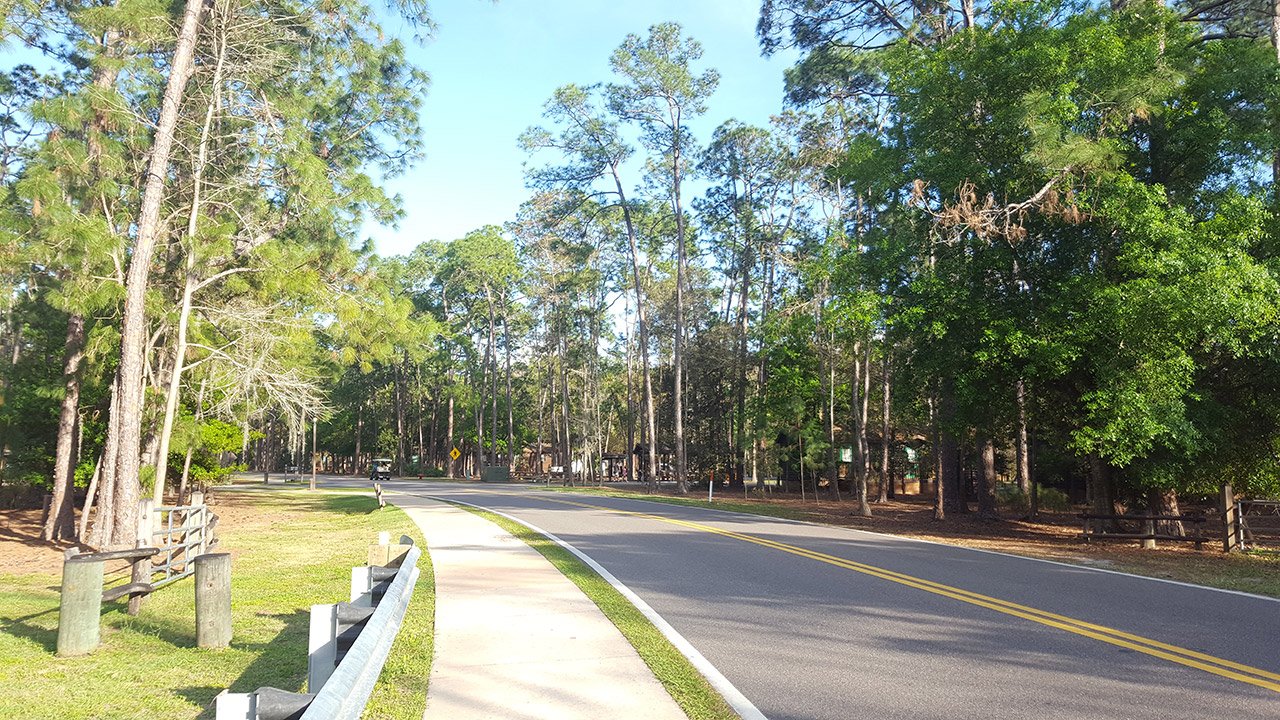 Clean roads and paths. I swear they must shop-vac the forest floor each night or something.
---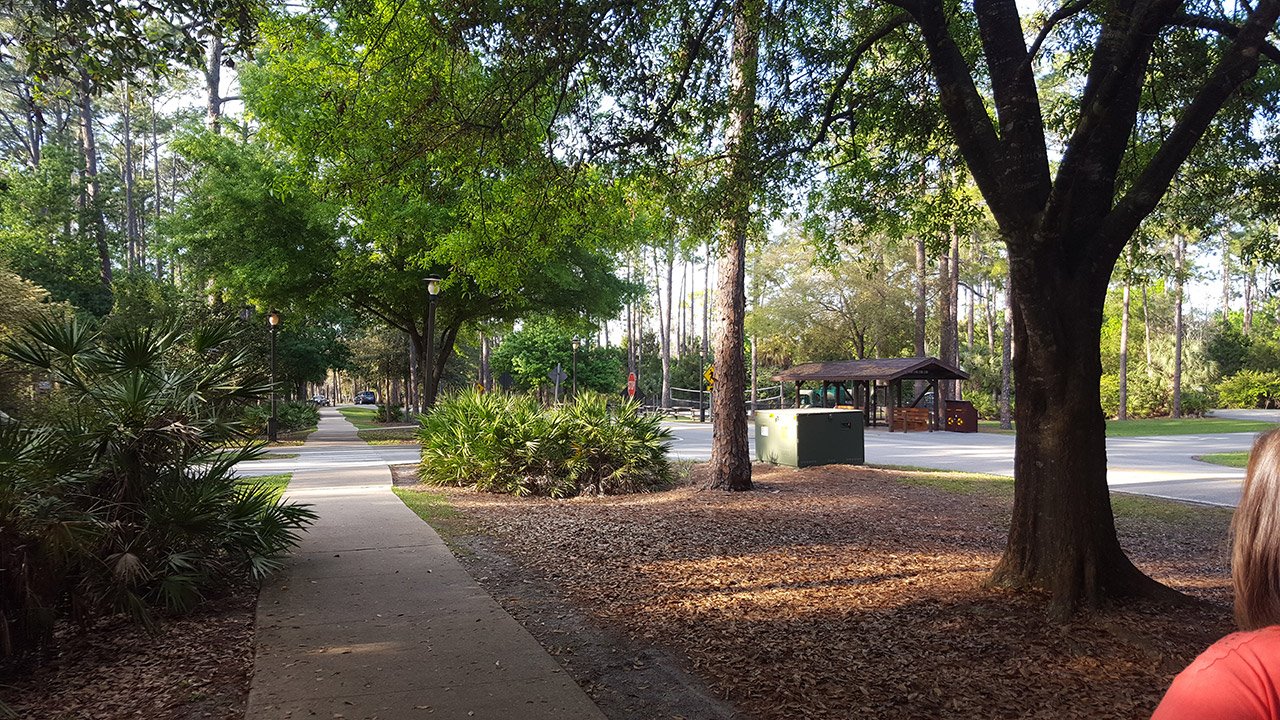 Except here. Look at all that leaf litter! What a mess. But it's all so pretty and pseudo-natural.
---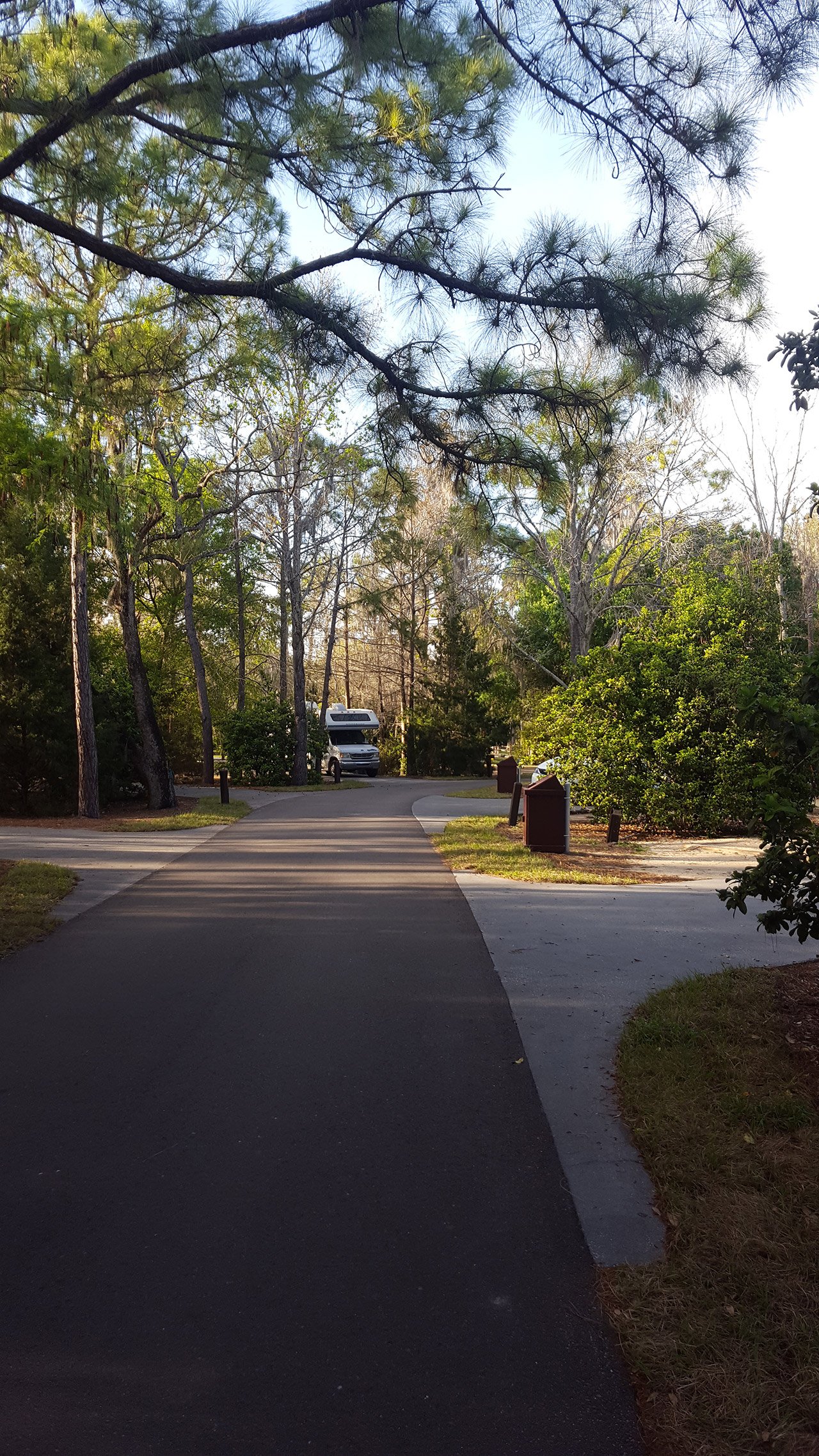 Landwhale fitting in nicely. We were in the cheaper 'tents and pop-up campers' loop of the campground, but since we're only 22', we fit just fine.

---
Posted from my blog with SteemPress : http://negativerealm.com/camping-in-style-disneys-fort-wilderness-campground/
---