So the wife and I traveled the long and arduous miles from Florida to Wisconsin for Thanksgiving last week. About 1600 miles one way, probably ended up at about 3500 miles of total driving during that week. That's a lot. We did, however, pay nothing in hotel costs. Our first day of travel was essentially just a night, where we traveled about four hours from where we are in South Florida to just past Orlando.

Lake Panasoffkee, FL
This little park is actually an equestrian campground and park, with camping for tents and RVs, as well as lots of horse trails and walking trails and all that. The regular official campsites (with fire rings and a real parking spot) are private, but limited availability and require a reservation. But I discovered the equestrian camping part of it...is essentially just a giant field and trees. Pick a spot to park and setup, and that's your campsite. Sweet.
We pulled in at about 11pm that Friday night, and it was as quiet as a cemetary. We had no idea what it would look like in the morning, so I picked something that faced east so we could catch the sunrise.
I think we got lucky. This park is Landwhale Approved.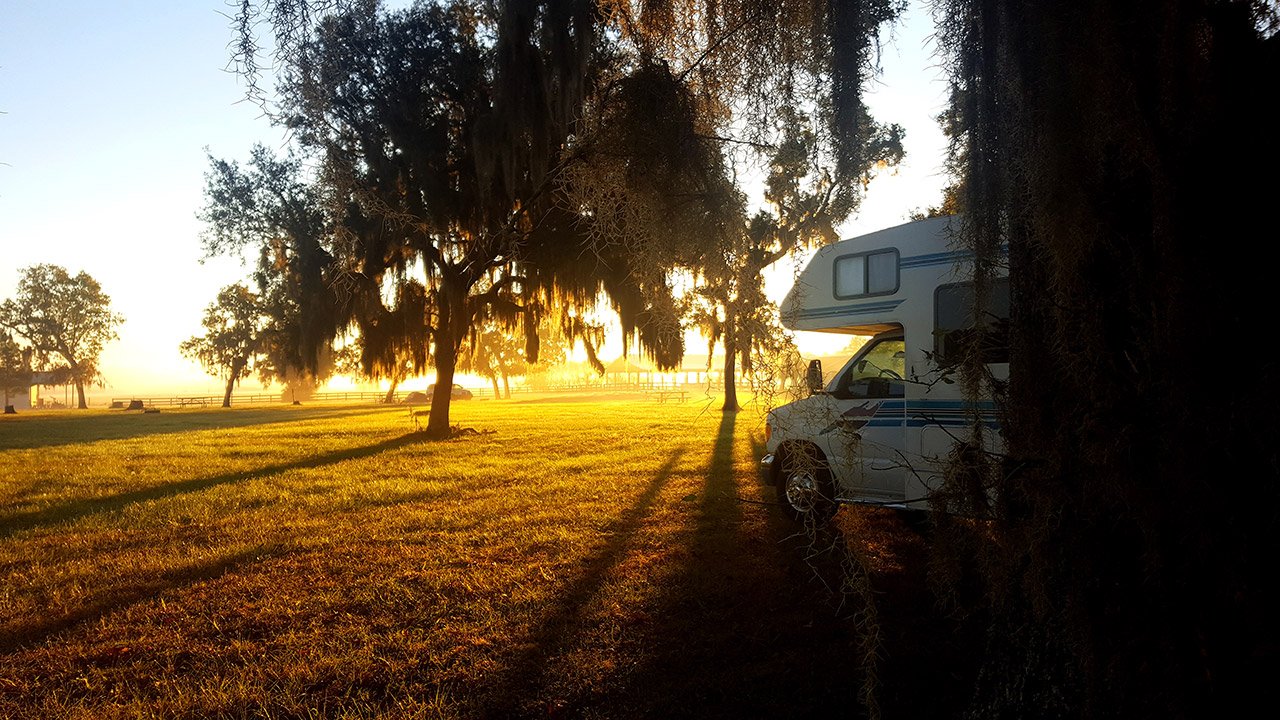 Sunrise in the great outdoors!
---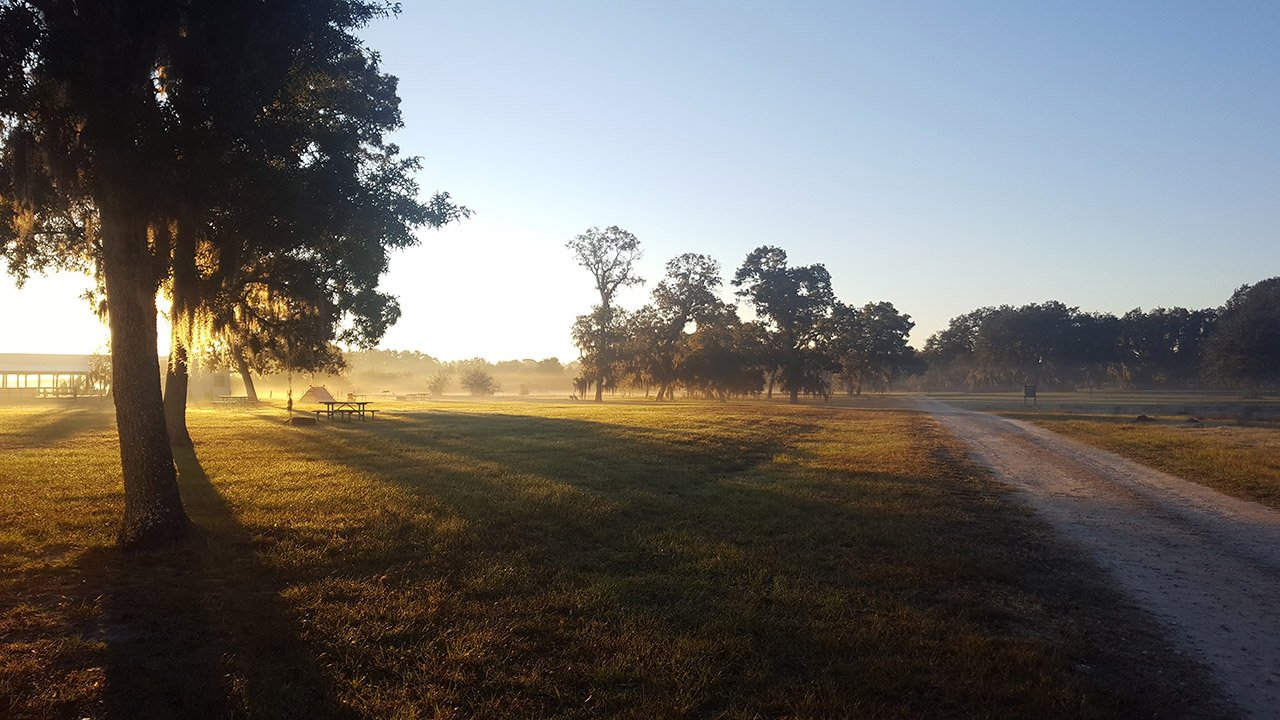 Beautiful misty clear morning.
---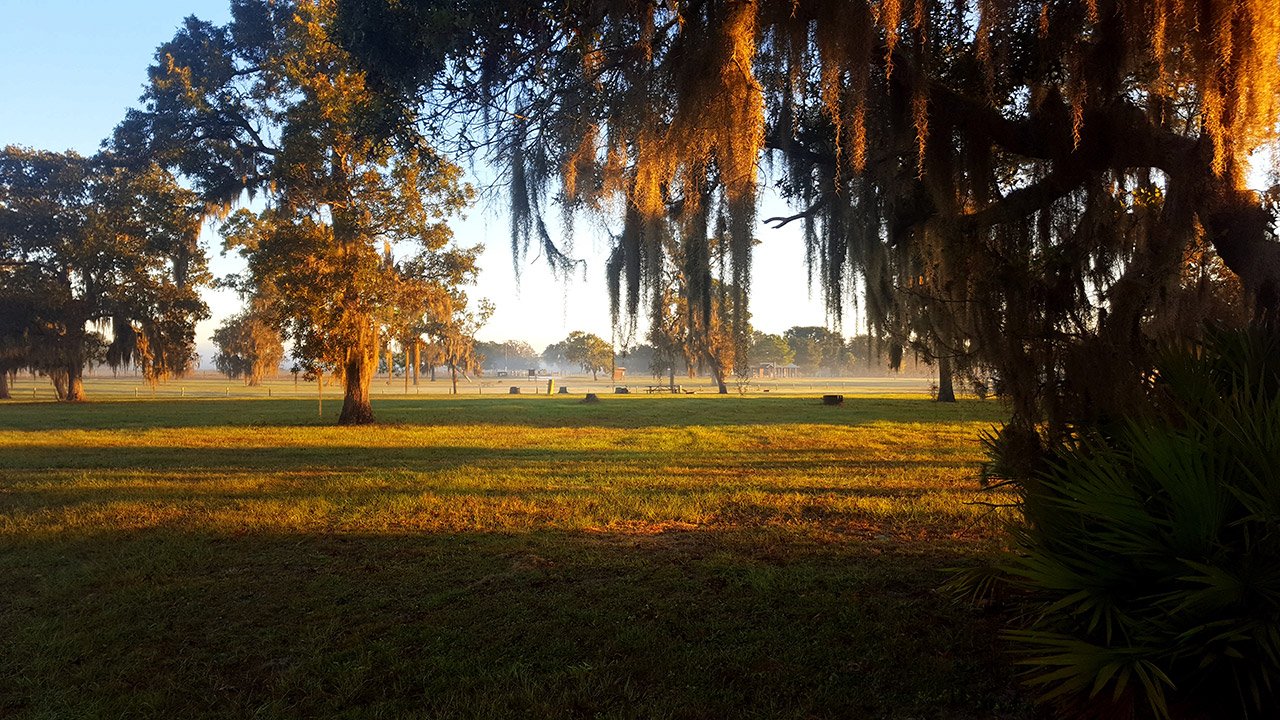 Pretty much nobody around. There was one horse trailer in the way distance, but that was it.
---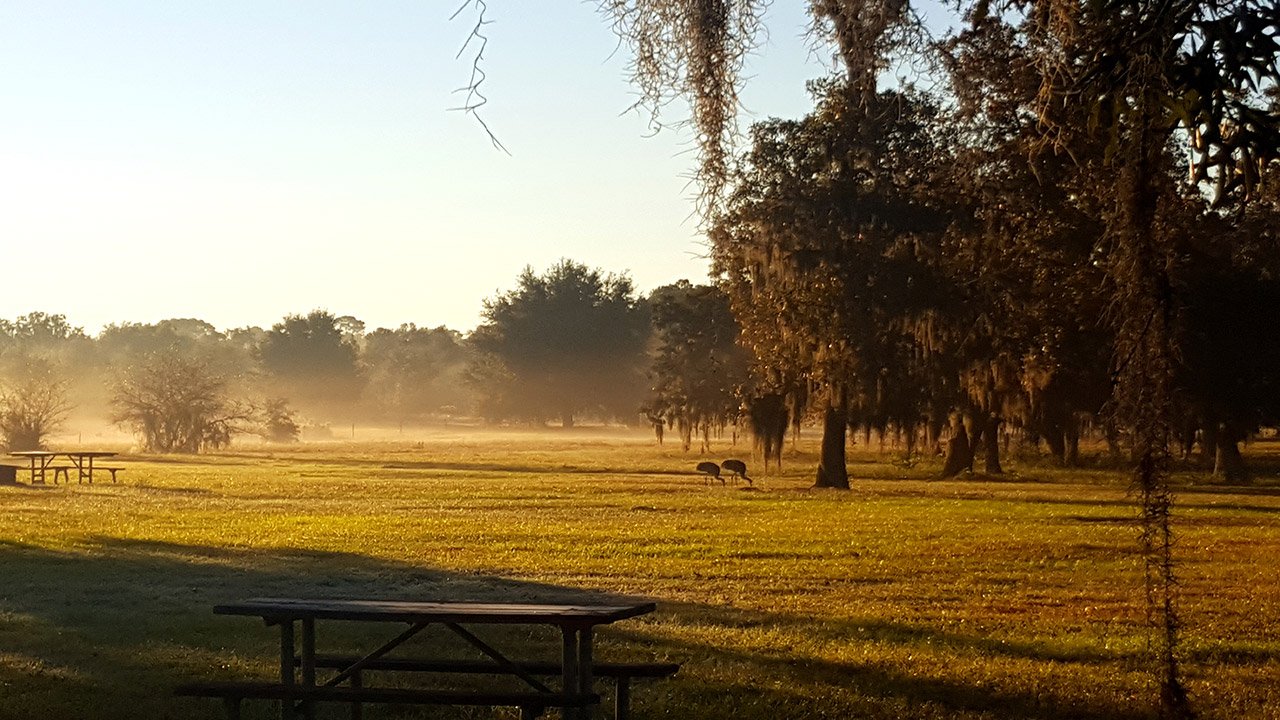 Oh, and some giant egret/crane type birds, enjoying the silence.
---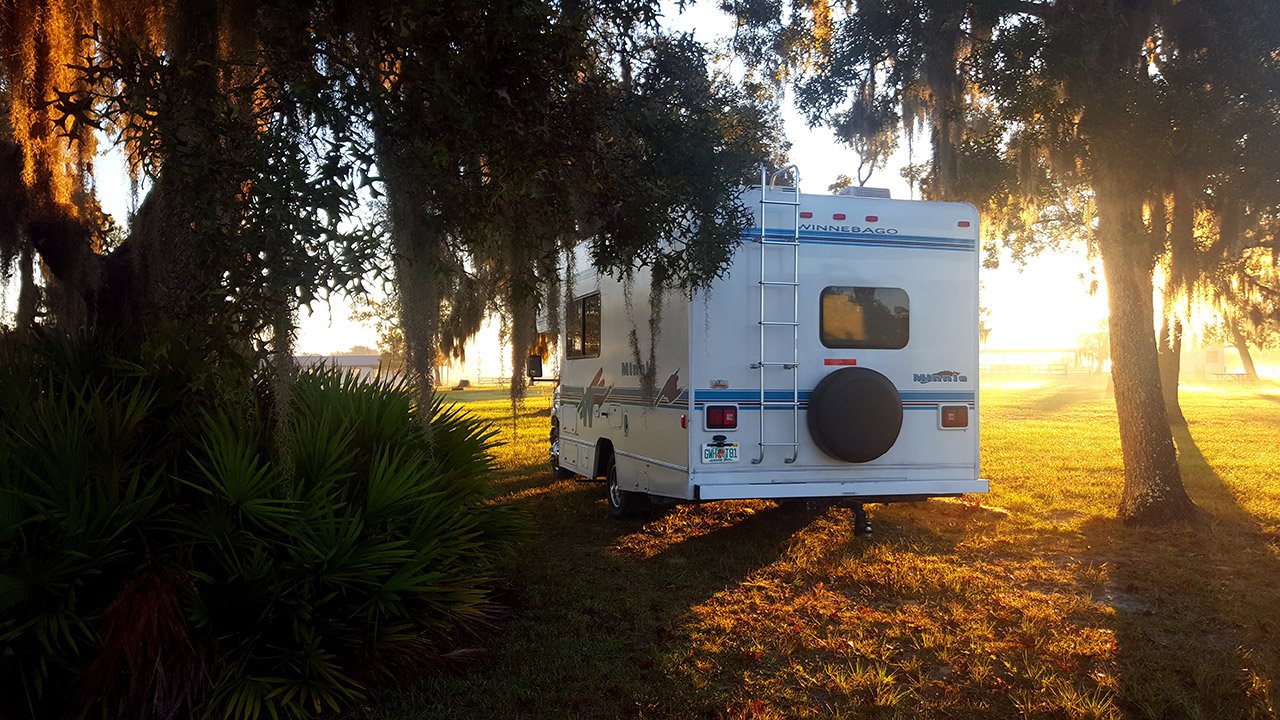 Landwhale Approved.
---
Posted from my blog with SteemPress : http://negativerealm.com/equestrian-camping-lake-panasoffkee-fl/
---