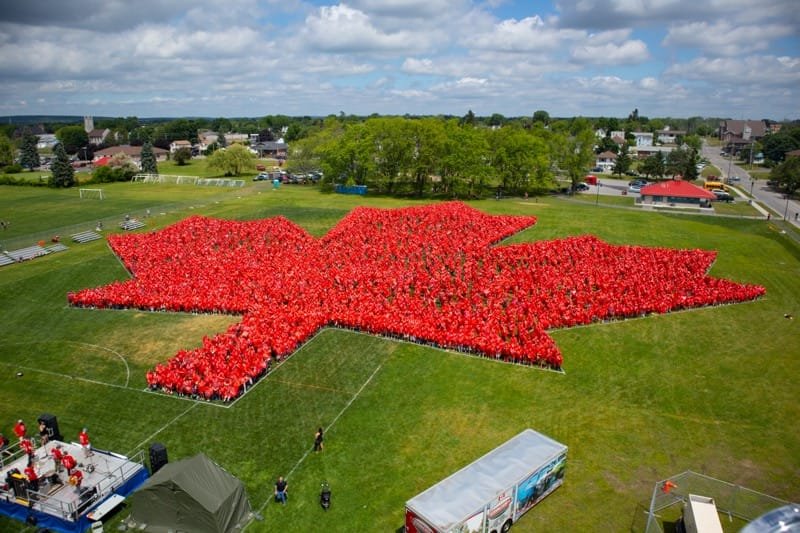 If you're a furniture store in a military community in Canada and you want to do something different for Canada Day, what would you do?
Break a Guinness World Record of course and do it in celebration of Canada and the military who defend it. Also raise awareness of Soldier On, a Canadian Armed Forces Charity supporting serving members and Veterans.
World Record for what?
The world's largest human maple leaf of course.
There was a record to break?
Yes, on July 1, 2017 at Grouse Mountain, North Vancouver, British Columbia 1,589 people came together to break the record.
On June 29th the Leon's Furniture store in Trenton, Ontario spearheaded an event to kick off the Canada Day weekend. Operation Stand Proud was essentially a huge thank you to the military and their families. Trenton is the home of Canadian Forces Base Trenton.
The goal was to attract 5,000 people to not just break the record but to smash it. At the same time they wanted to raise awareness for Soldier On which helps veterans adapt and overcome physical or mental health injuries.
How did they do?
Have a look.
A total of 3,942 people showed up to take part and show their appreciation for our military. The event took place in Centennial Park. Once the record was broken several musical groups played for the celebration.
Also present at the event was the Highway of Heroes Memorial globe dedicated to the memory of Major Michelle Knight Mendes and the 158 Armed Forces veterans plus four civilians who travelled the Highway of Heroes after losing their lives in the war in Afghanistan.
The Globe arrived in the care of MWO Bill Chisholm of CFB Trenton.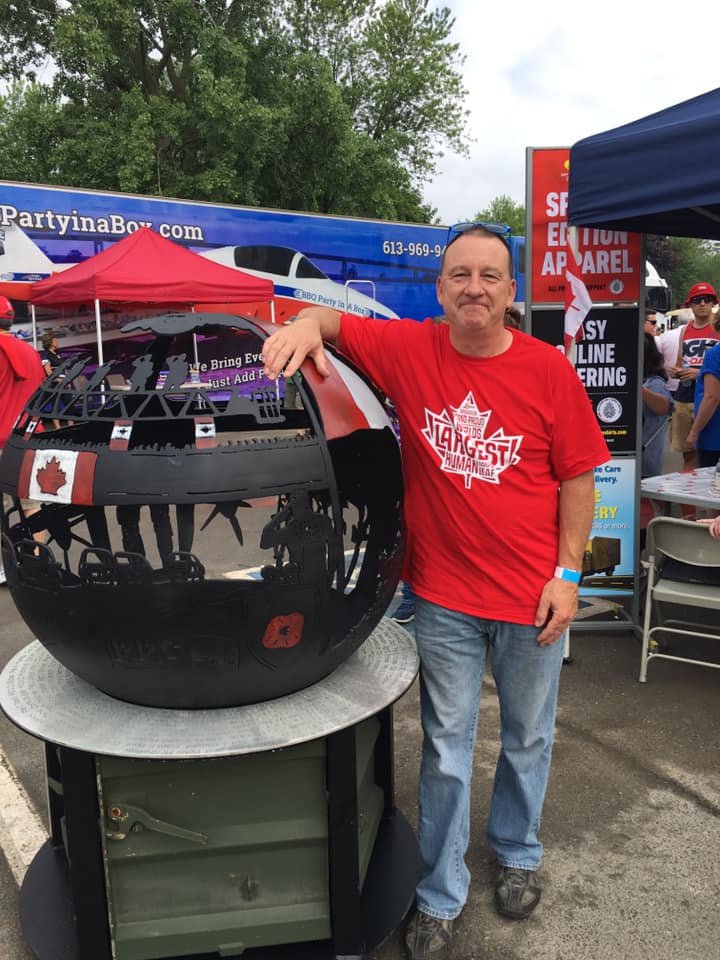 Trenton is the base where all of Canada's fallen arrived when they were repatriated home during the Afghanistan war. Just outside of the base is the Afghanistan Repatriation Memorial I've previously written about.
As I'm preparing this post I've discovered that another effort to break the record is underway as I write. BUT, Trenton has the record right now and we'll see what happens. For now,
WAY TO GO TRENTON!!