A powerful thought from a Holocaust survivor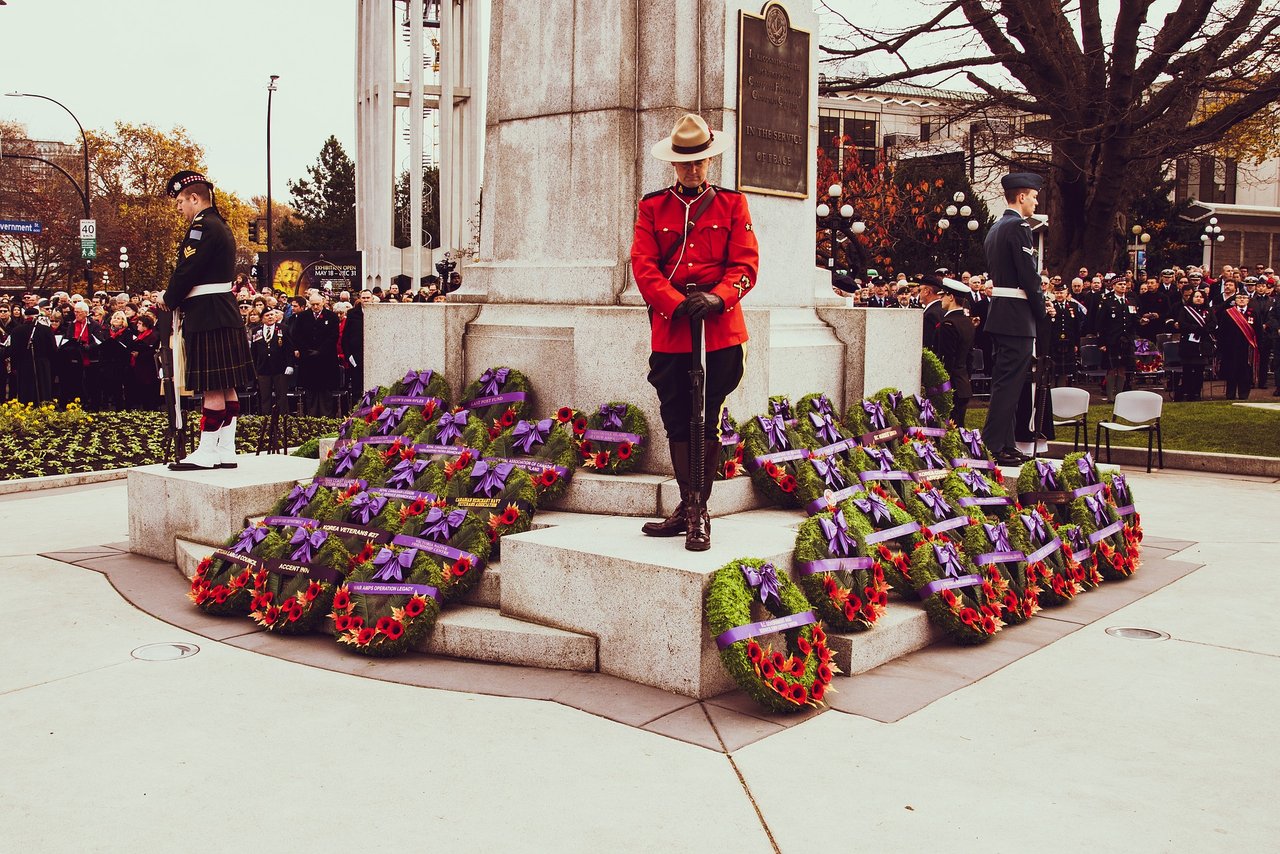 Image from Pixabay
Early November is a period of Remembrance in Canada. The annual poppy campaign by The Royal Canadian Legion kicks off on the last Friday in October. They distribute the blood red poppy to people across the country.
The goal is to have every Canadian wearing the poppy to honour and remember the fallen. Donations received go to programs for veterans.
I sat down this morning to write and was soon distracted
I noticed a video from a Remembrance service taking place Monday in Edmonton. I was curious why the service would be a week ahead of the official services on November 11th. Those services at 11am mark the exact time the guns fell silent on WW1 in 1918.
I watched the ten-minute video of Dr. Eva Olsson addressing the crowd. She's a holocaust survivor now in her nineties.
She spoke of her experiences enslaved by the Germans. She was in Bergen Belson camp by the end of the war. She recounted how Allied troops arrived to liberate the camp one morning. The same day the Germans were preparing to execute the prisoners that afternoon.
Hate causes war she says
She assserted that hate causes war. She acknowledged greed also causes war and went on to say if hate was eliminated, war would end.
My mind mulled this over.
Somehow it seemed naive to zero in on hate and not also focus on greed. So many conflicts take place over greed, how could that not be a huge factor?
I pondered on the idea for a time.
I thought about the history of various conflicts. I especially thought about Hitler and WW2. Hitler's ultimate goal was world domination.
How was that not greed?
It was greed. To fulfill the greed Hitler and his followers needed a rallying cry. They needed to get the people supporting the cause.
Germany was a defeated and demoralized nation. They had fought and lost WW1. Still reeling from defeat the great depression devastated their economy. They were a nation in need of revival.
What better way to rally those feeling oppressed than to identify their 'oppressors'? The Jews became the needed strawman. They were a people often oppressed in their history who had learned to adapt, survive and thrive.
Stereotypes of Jewish control over the economy were strong. Hitler enacted discriminatory policies against the Jews to feed the prejudice already present. His policies gave permission for those prejudices to gain strength and validity.
Hitler provided the people with a target and in doing so gained their loyalty and support. But, knocking Jews down wasn't going to lift the country out of the economic struggles. Hitler cast his eyes toward other lands. Lands with people and resources he wanted to exploit.
From hatred of Jews to nationalistic stirrings
The Jews as a whipping post were not going to motivate the people to get behind the invasion of other lands. He needed another motivator. Creating a strong image of the Germanic peoples as an Aryan super race. Now, that was something for the German people to get behind.
His policies led to nationalistic stirrings. It was the rallying cry needed to build a stronger loyal following. The people looked to him to lead them to the promised land.
When he invaded foreign lands they followed. They followed with the belief of the people entitled to what those lands held.
Hatred of the Jews strengthened Hitler's position. They set the stage to build the Nationalistic mantra and establish Germanic entitlement.
I'd never considered those aspects. They were the basic elements enabling the triggering of WW2. Without the hatred to stir up, the war would not have been able to start.
There was something to Dr. Olssen's premise — eliminate hate, eliminate war.
And Why Was The Remembrance Service Happening A Week Early?
Looking into that I discovered an organization called No Stone Left Alone. The organization is based in Edmonton.
Its roots back back to 1971. Twelve-year-old Maureen Bianchini was saying her farewells to her mother, a veteran. Her mother asked her to try to remember her on Armistice Day (Remembrance Day).
Every year after her mother's passing she would visit her grave and place a poppy on it. She continued this even after she had her own family. Her children asked why the other veteran's graves didn't receive a poppy. She replied with possible reasons.
Her grown up girls insisted the veteran's graves all should receive poppies and she took action. The initial goal was laying poppies on local veteran's graves. It has since grown.
The goal is to educate and engage children across the country to lay poppies on veterans graves. Special ceremonies build awareness and help educate. The goal is to encourage young people to remember the service and sacrifice. To lay poppies on the graves of the fallen.
Dr. Eva Olsson's Talk
Take ten minutes to hear Dr. Olsson's words. A powerful reminder of the freedoms and democracy we have to protect:
Holocaust Survivor Recalls Harrowing Experience During WW2
Eliminating hate starts with each of us.
Want to keep up on what is happening in The Ramble? Sign up here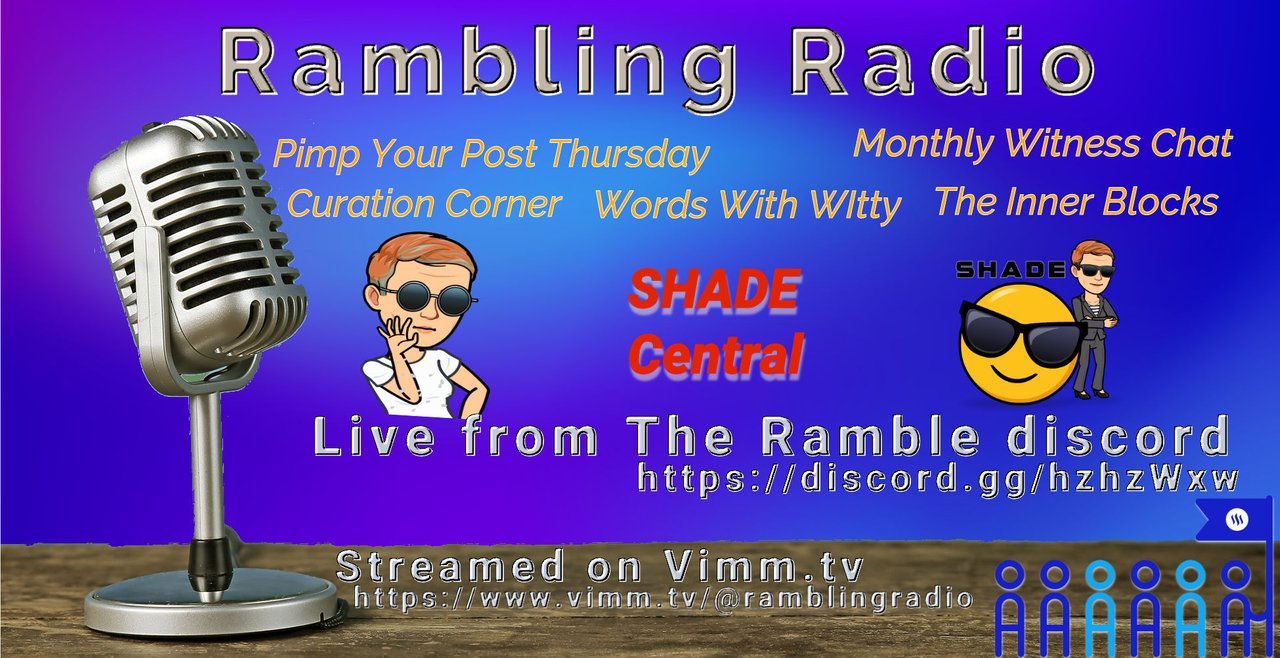 Until Next Time — Just Steem on










If you like this, please follow me and upvote the post.

Want to know when I publish? Sign up here