Good day my fellow cannabis enthusiasts! There is a time and place for many things, and if you are to focused on the rat race, you will forget what really is important in life. Sometimes you need to literally stop, and smell the roses. It is the small things in life that make it worth living. This is why cannabis is such a great medicine. Many think cannabis is all about smoking a joint, then sit back on the couch all day, and raid the food pantry. That is far from the case. Cannabis has many uses, and matter of fact, some cannabis don't even get you stoned. Today I have a very special review. Please sit back, and enjoy ;)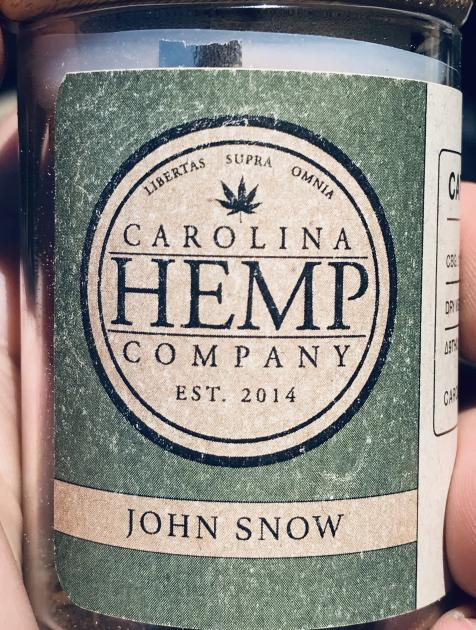 If you are on Steem, you may recognize this logo. Is it coming to you yet? Yeap that is them! @carolinahempco

Carolina Hemp Company is a retail hemp store and wholesale distributor of quality hemp flower extracts such as sublingual oils and other hemp products. We are the premiere hemp company in Western North Carolina and are focused on building a business that helps bring hemp to the mainstream market.
Our aim is to set a benchmark for the industry in terms of production, product and service to the community. We are working with local and regional farmers, local educators, industry leaders, manufacturers, and retailers to rebuild a market chain that will provide quality jobs for our state and region.
Our passion is driven by the opportunity to bring real growth, sustainable products and viable, proven alternatives to pharmaceuticals into our communities.
Click here to find out more about Wholesale Distribution.
All products available from Carolina Hemp Company are lab tested to contain less than 0.3% THC by weight.
Source

We where lucky to have an interview with Carolina Hemp a few months back. You can check it out here. I was excited to try their products, and support a fellow Steemian. Since they only deal with Hemp, they are able to ship anywhere in the USA. If you live in a differnt country, just shoot them a comment on their blog.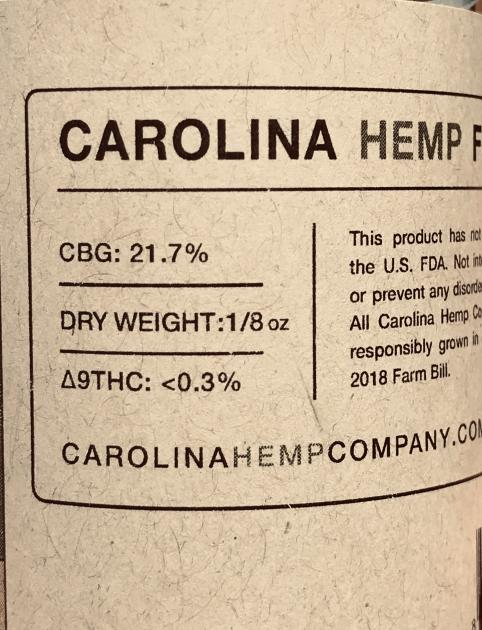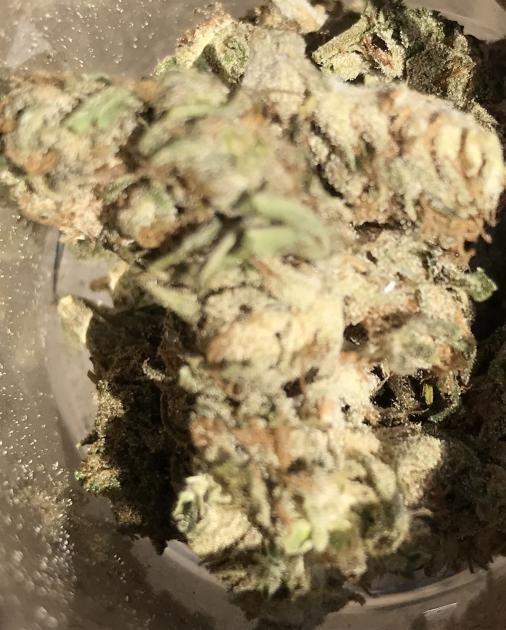 ---
CBG flower
I was very surprised when I saw their Steem post about a new flower they had in stock. Many people know of THC, and CBD flowers, but CBG is something you do not see everyday. In fact it is still a bit of a mystery to me on how they breed up CBG. THC, and CBD are first CBG, then they turn into THC, and CBD. So you can see how it is rare to see a flower test so high in the CBG cannabanoid. I need to learn more about this. If you know anything about CBG, please leave a comment.
The effect after smoking a bowl of this, is a calm and relaxed felling. I like to smoke a bowl in the morning, since it loosens up my body after a long nights sleep. Most of the benefits of this flower will be unnoticed immediately. The taste and smell reminds me of the weed I used to get when I was a young lad. I would have to give it a low rating. But the world of Hemp flower is growing. Breeders are starting to breed more flavors. So I will not knock this due to not tasting the greatest. I suspect in a couple years you will have cultivars that will blow you away with the terp profiles being worked on. What I love to do with The John Snow, is use it as a topper. Since CBG helps make the delivery of other cannabanoids more efficient. Overall, I would rate this as a 6/10. Only because the bag appeal was not the best. But like I said, Hemp flower is getting better and better every year. I would recommend this to anyone who is seeking out an alternative to THC.

HIGHbiscus Tea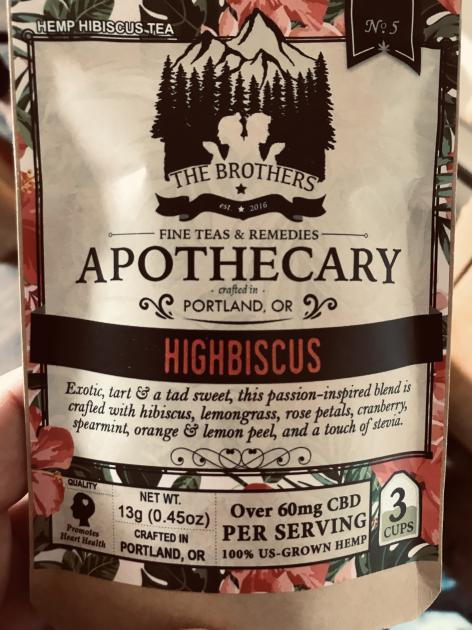 Here is one of there many choices of tea Carolina Hemp offers. This is a product that my wife @loryluvszombies loves! She does not like to get stoned, and I am always on the lookout for a great CBD. Well I think I have found it!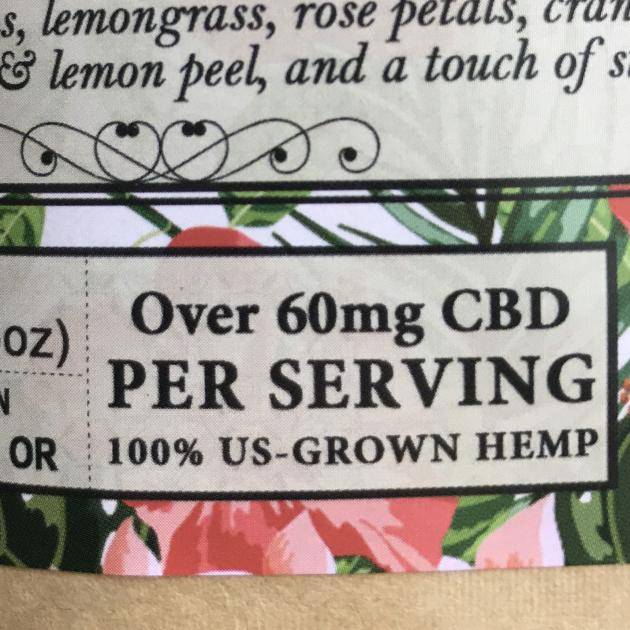 Each pack contains 60mg of CBD. With 3 packs total.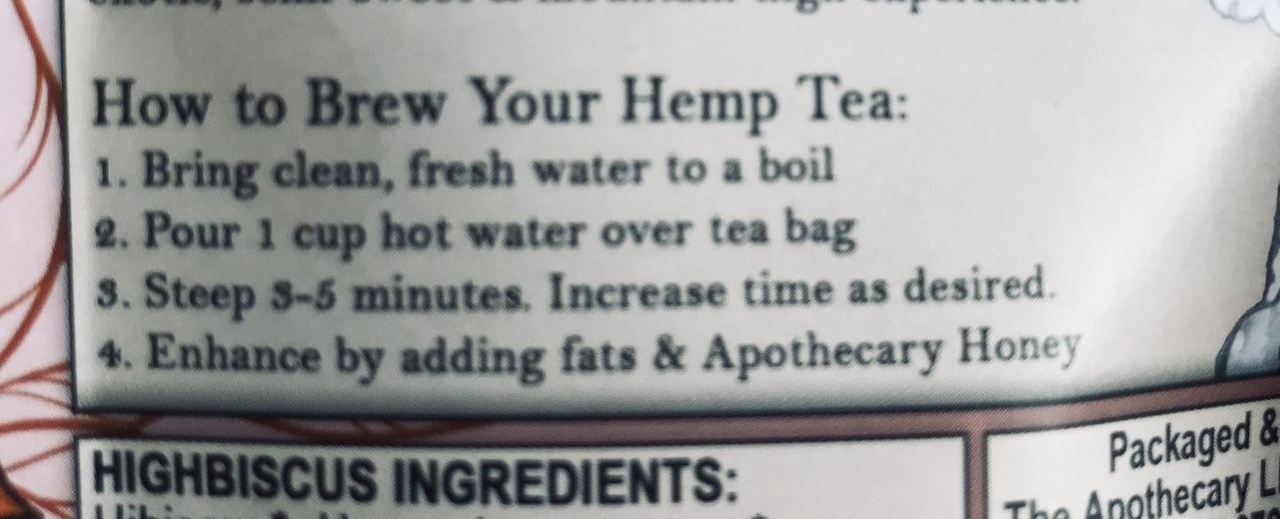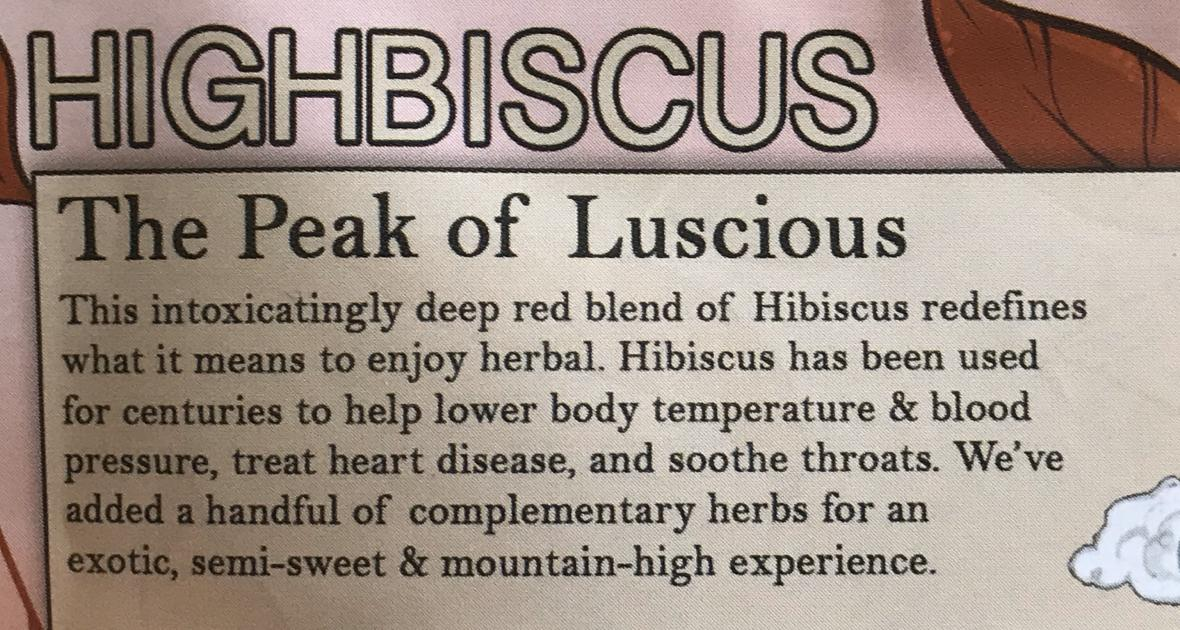 ---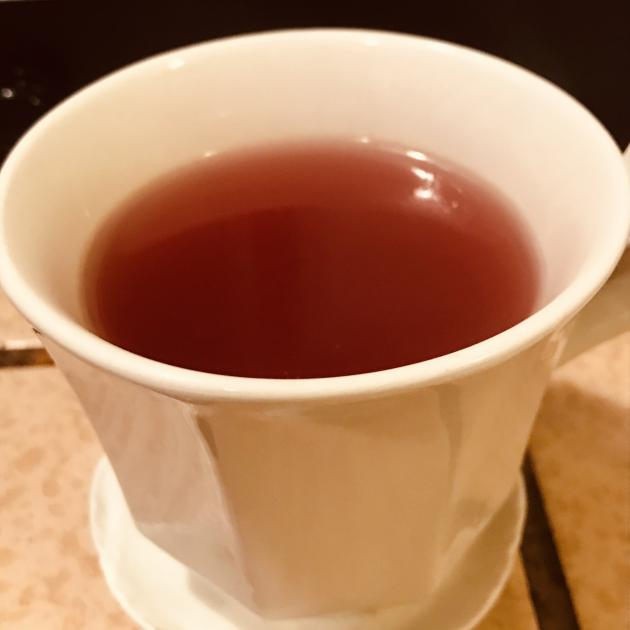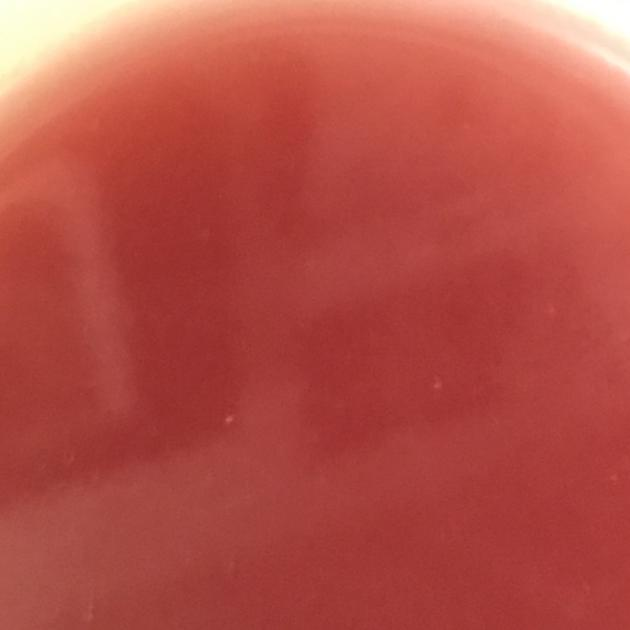 ---
I have to rate 11 out of 10 since my wife loves it! She works so hard, and deserves the whole world. Since I can't afford that, this will have to do, ;) Head on over to https://www.carolinahempcompany.com/, and don't forget to use your coupon code STEEM10!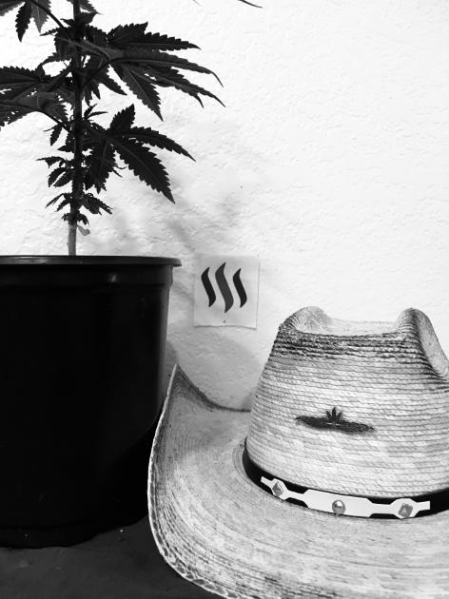 Shop Steemian