What is up Steem! So it has been 18 days since I have done any kind of update on the Santa's Kandy. Last post I was 15 days into flower, and had a little issue with what I thought at the time was light stress. I now know what was going on was a case of overfeeding. The Top Dress I put on 7 days into flower, was something I will not do next grow. I jumped the gun, and got overzeules. Good thing it was something minor. But over doing nutrients, is something that can very easily kill your plant. So let this be a learning experience, and reminder that to much of something can be detrimental to your plants.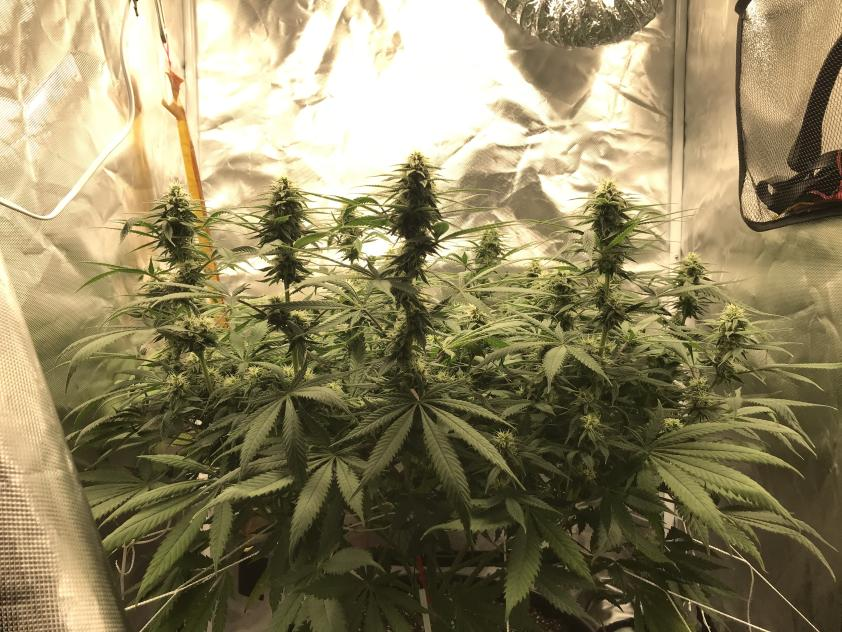 Here we are 33 days into flower, and she is really starting to show her personality! This is 1 Santa's Kandy. It is a F1 cross of a Steem Og male, and Kandy Kush female.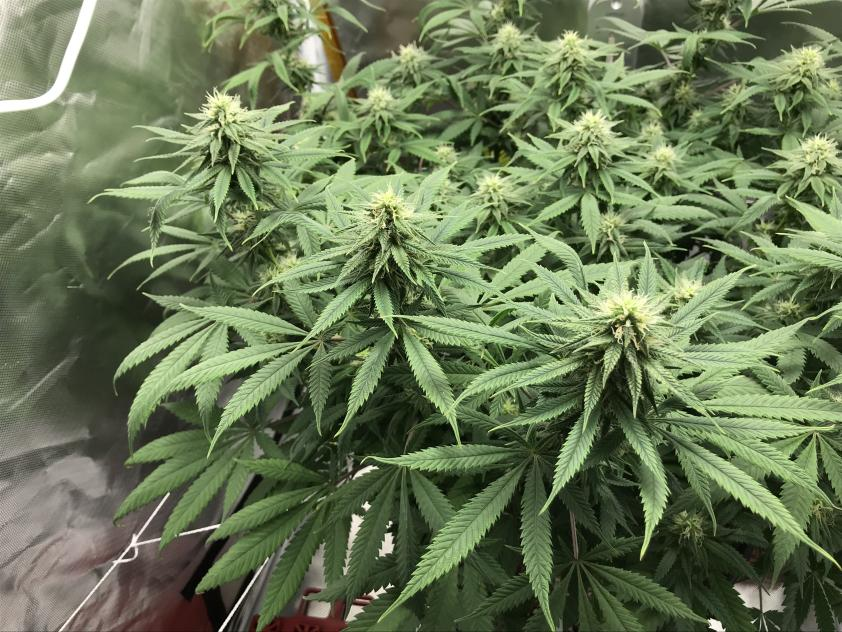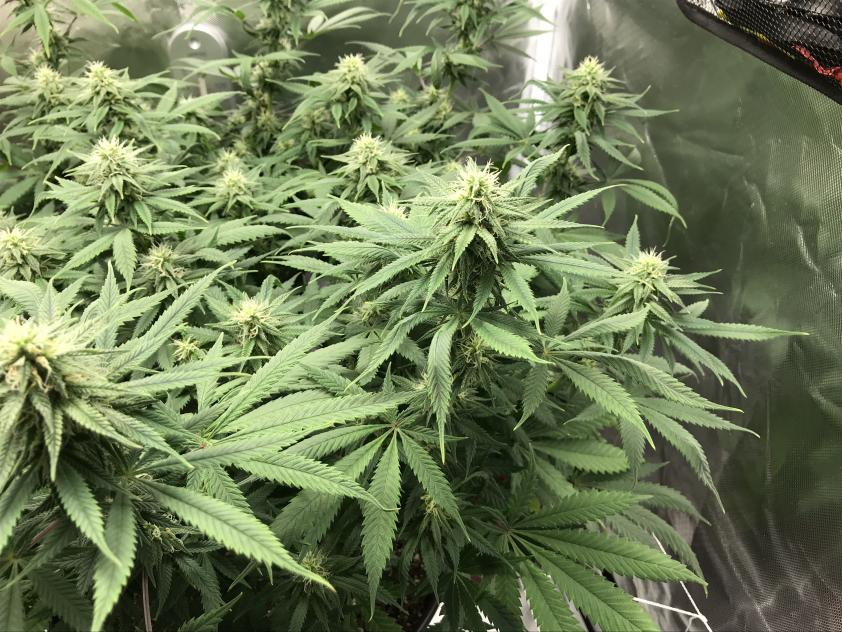 ---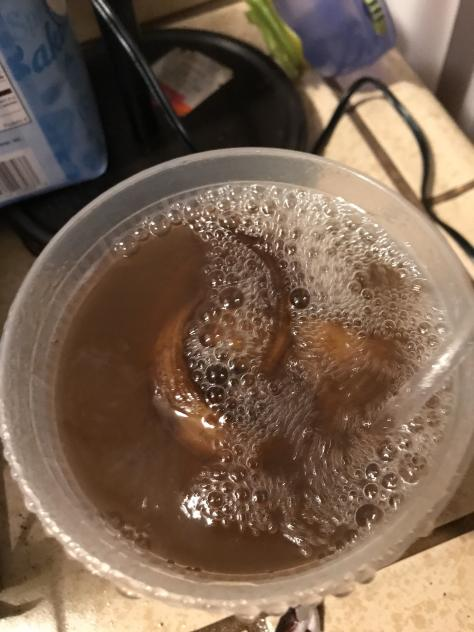 I have gave her nothing but pure water the last 2 weeks, with the exception of a banana peel tea the other night. This time I put 1 banana peel into a jar of reverse osmosis water, and let sit for 48 hours. Then bubbled with an Air Stone for 24 more hours before I applied to the soil. The idea is to not feed the plant, but to feed the microbes and bacteria in the soil.
---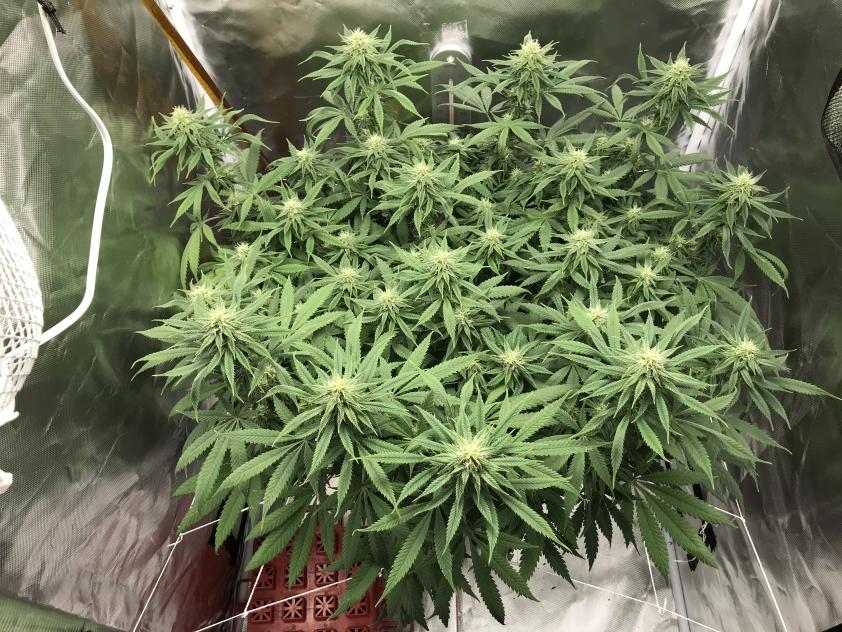 Humidity is being kept at 48%, sometimes dropping lower. Temperature is being kept at the 70-80 degree range. All I can do is run fans, but it is hard to control the temperature with fans alone, especially since my dehumidifier has to run often to battle the moisture. But these numbers are great! I am lucky where I live the weather is very mild. Never to cold, and never to hot. But just like anywhere, we will get our days, and I will have some above 80 degree day's inside my tent. I won't complain though, as long as I don't see 60+% humidity, I am a happy man! Anything above 50% humidity is not ideal for growing cannabis, especially indoors. I have had my days with Powered Mildew.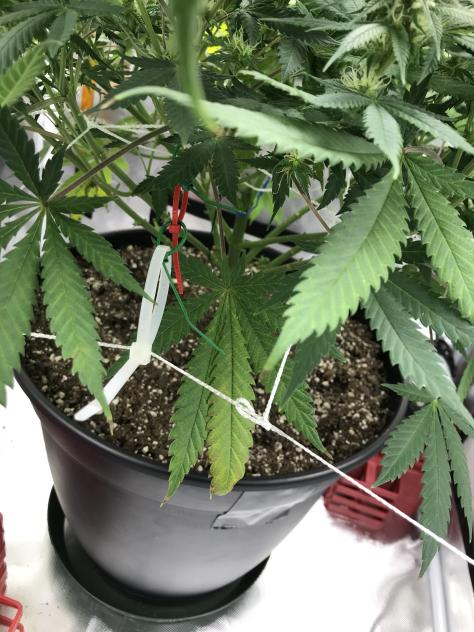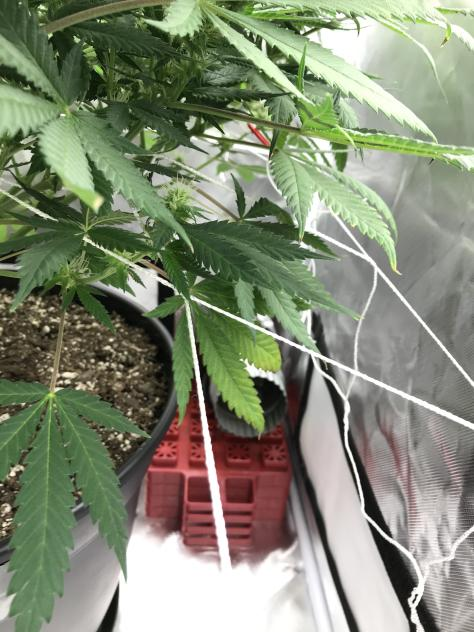 ---
I am starting to get some yellowing on the older set of leaves. This is normal. But I do have to wonder if I want this this early in flower. I am using living soil, so hitting it with high nitrogen fertilizer is out of the question. I just have to let the soil do the work, and take note, and add and adjust for next grow.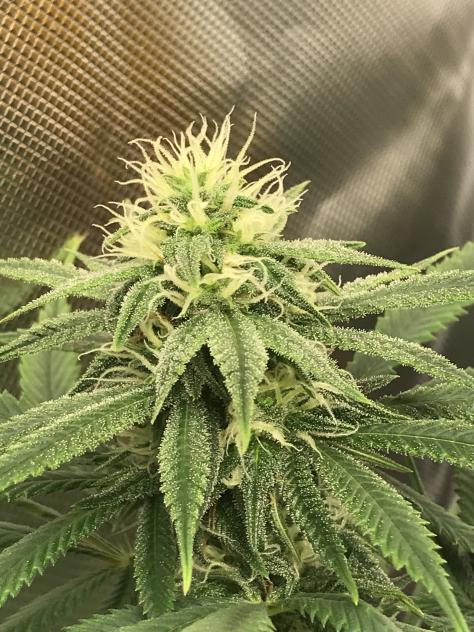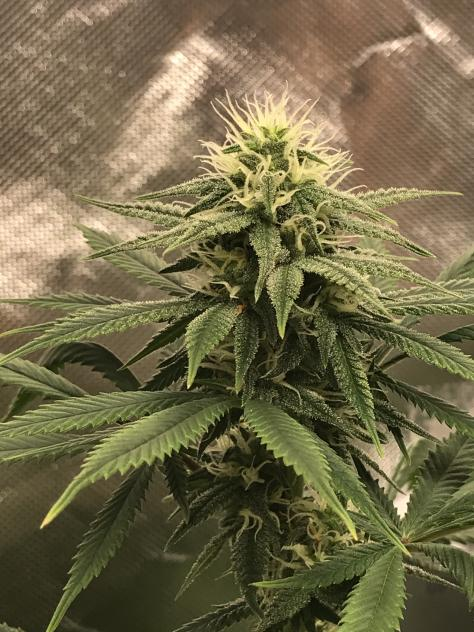 ---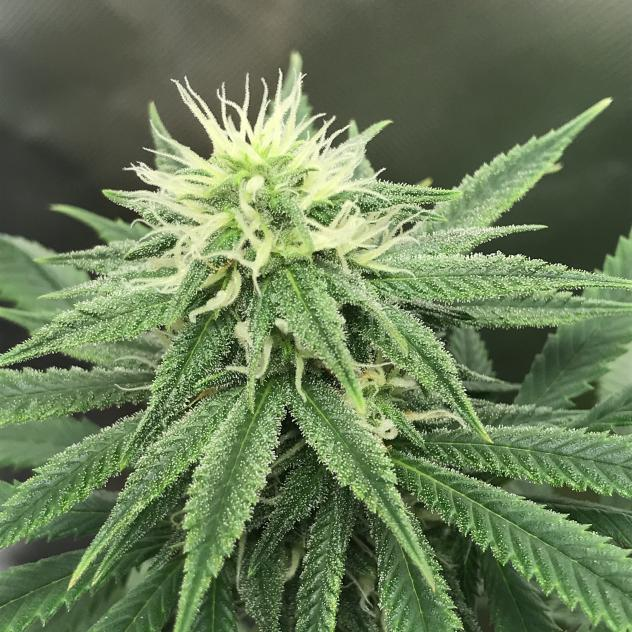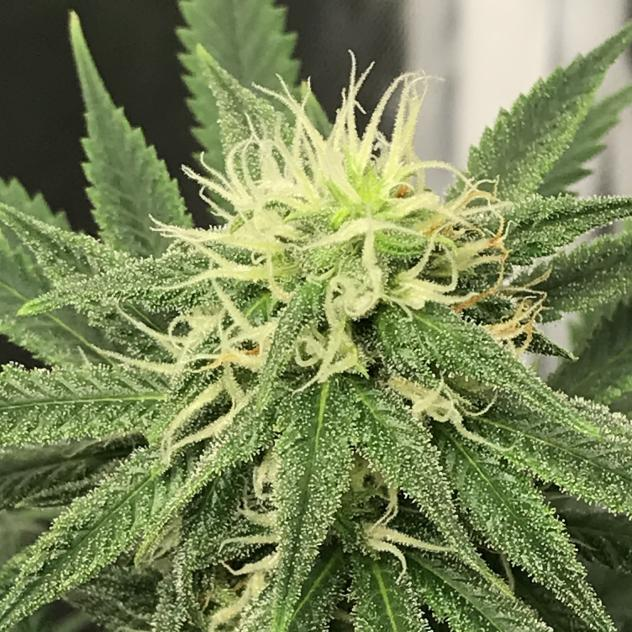 ---
Those just tuning in, this is my first grow inside of a tent. I used to grow for a little over 2 years in a closet! Most of it is all here on the Block Chain too. Just go look, it is over a 100 post's I did of it. Looking back I don't see how I did it. Constantly dealing with PM, shitty yields. This current grow is by far my best. It all has to do with environment. Also I found it hard to do multiple strains in a small area. Now I will just focus on 1-2 plants at a time in my 32'x32'x54' tent. I am already looking on the menu! For now I will just water the one I have, and also try to pinpoint what aroma I am getting from her. Right now I am getting a very sweet lemon smell. Almost like artificial lemons, like you find in candy. Very pleasant. I would not say unique, unless it starts turning into here sister. The one outside smells like a lemon Gorilla Glue like smell to it. So far it is hard to pinpoint. Once I figure it out, I will do an update, until then have a great week everyone!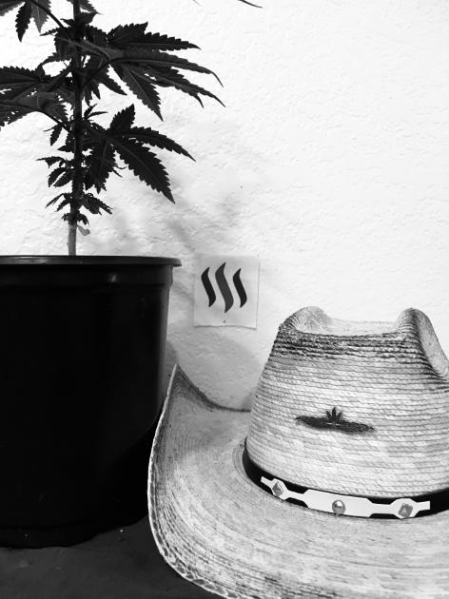 Don't forget to post, but most of all get out there and comment! You might be surprised who you will see, ;)