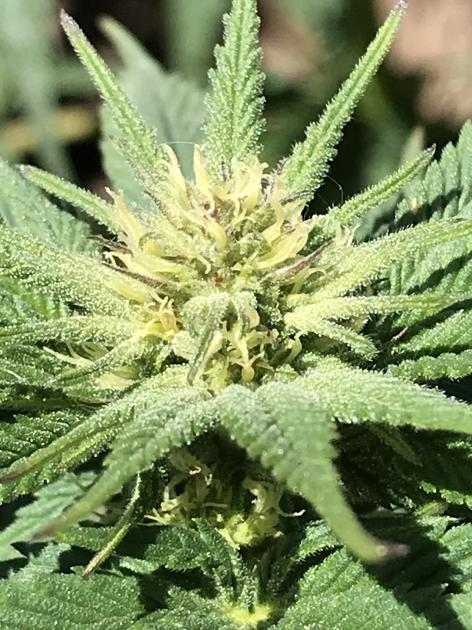 Santa's Kandy, "The Judge"
Hello people! Welcome to my 2020 outdoor garden. I am growing, just to grow something. No real plan, no hopes for a big harvest. Only thing I want form this garden, is something to do. Ok, ok yes I hope to get a little something out of it, but most I will gain, is experience. You see just like anything in life, in order to learn something, you have to get your hands dirty. In my case, I am really meaning I will have to get my hands dirty to learn something.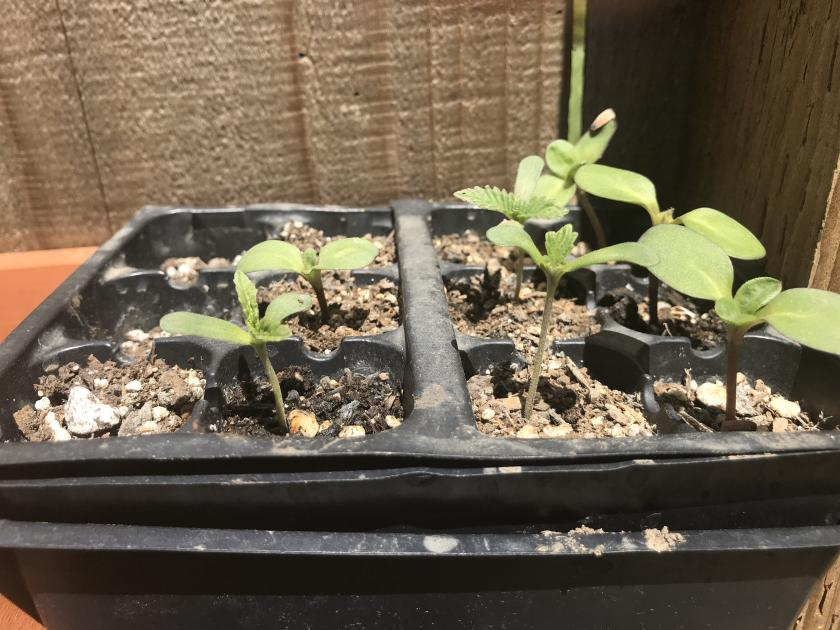 This years garden I am planting some herbs, such as Rosemary, Sage, Peppermint, some Santa's Kandy, and a few unknown seeds, which is why I am dubbing this year's outdoor venture, "The Mystery Spot".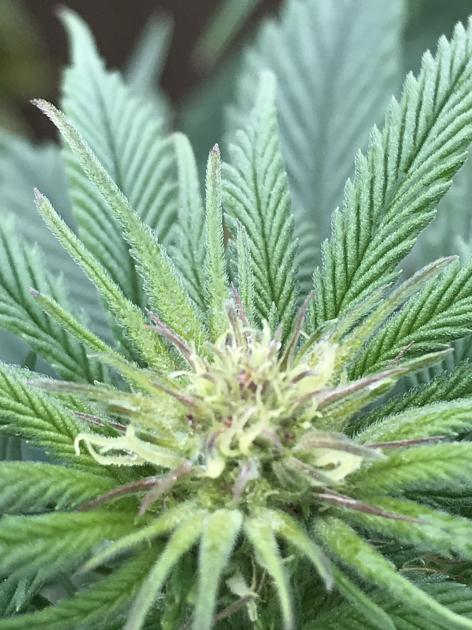 First up we have the Santa's Kandy that I thought was a male, so put outside. Great thing I did, because even though it is a female, the structure of it just does not appeal to me, especially for indoors. It is a tall and lanky plant, with the nodes so far apart from each other. I do like the purple hairs, and it smells like a fruit foreword Chardonnay. So I will dub this pheno, "The Judge". Named after one of the best New World Chardonnays.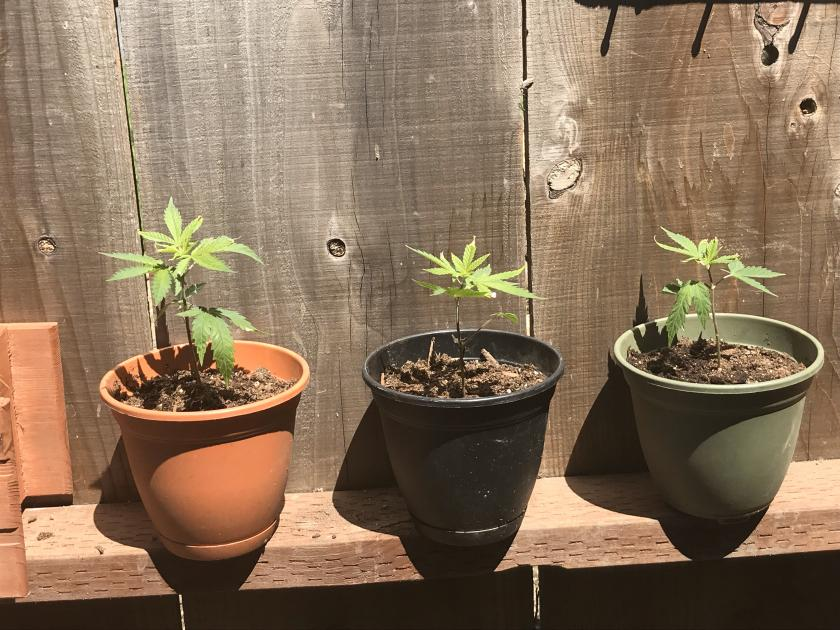 Next up we have some clones taken from the Santa's Kandy indoor. No cool nick name for these. Since the day's are short still, these clones, or any clone for that matter will start to flower. It is important to know this. Seedlings are fine during this time since they have to mature first before they flower. By the time the day's are long enough, seedlings will be out of this stage, but have enough light to remain in vegetation stage.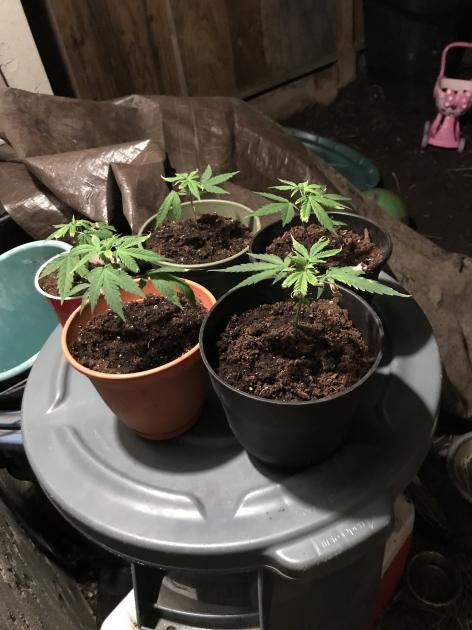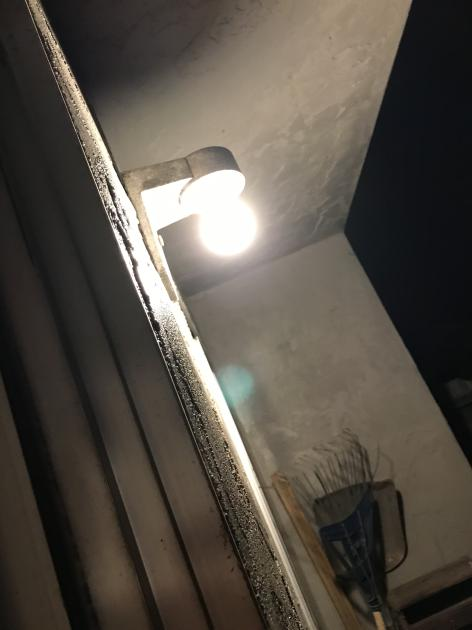 ---
The other day I came across this Article that talked of a technique to keep clones from going into flower stage, called The Gas Lantern Technique. Basically what you are doing is interrupting the dark period that cannabis needs in order to flower. Once a plant is in 12 hours of total darkness, it then starts to flower. But if you interrupt this, you will keep the plant in vegetative growth. So about 11pm before I head into bed, I will turn on this porch light for one hour. So far it seems it is working!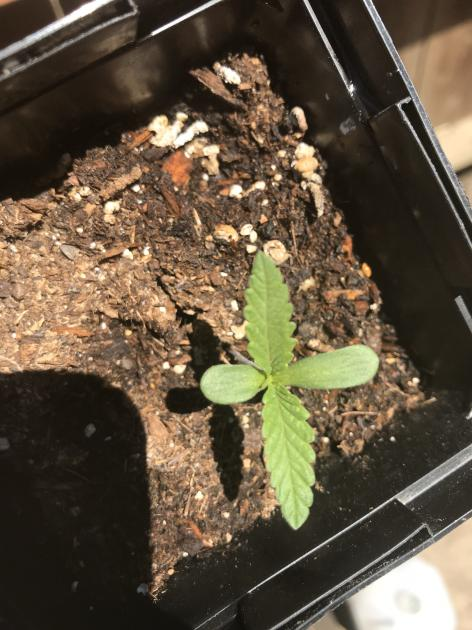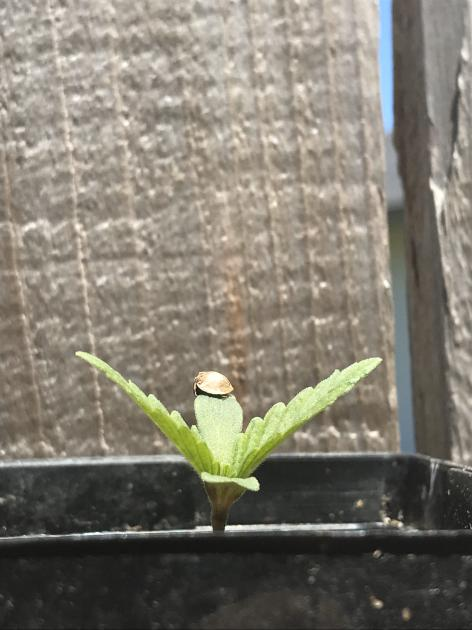 ---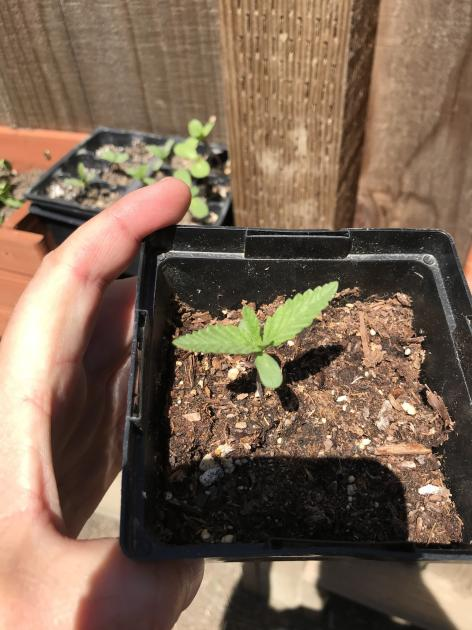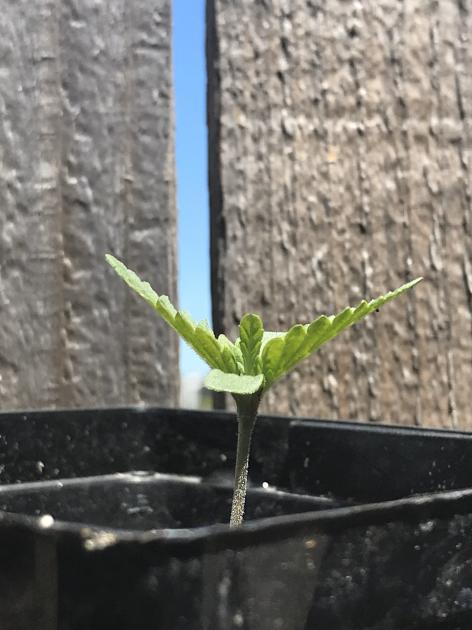 ---
Next up is the mystery pack. A mix of Steem Og, Dj Short Blueberry, and Peanut Butter Breath. I did not have the energy to label. I just have seeds sitting in the fridge that need to be cracked. Should be fun to try to guess which is what once I get some flowers on these. If I get any males, I will cull them.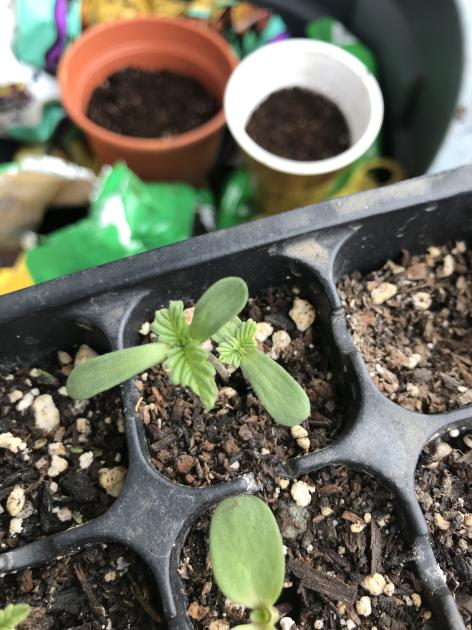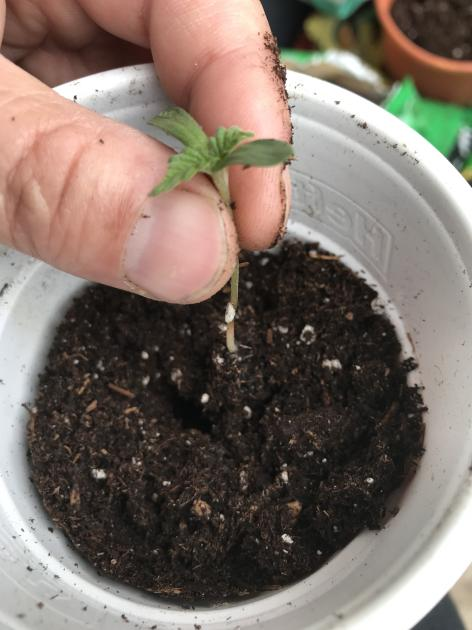 ---
You can see my level of care I put into this grow. I put two seeds in one spot! But not to worry, I did separate those two. I do have a few more not pictured. If I want to get these plants bigger, I do got a little work and thinking to do. I have a rabbit, and it eats everything that is green! I have never seen such a hungry animal before. He is also a dick head. For real, I am not joking. He growls at me, and trys to trip me. I never thought of Rabbits this way. But yeah trust me, there assholes! But the kids like him, and I like his poop. I will have to have a raise bed in order to have some plants. Right now I have them on the fence. Tomorrow will be my day I come up with a solution. Besides that, all I am doing is watering, and watching them grow. Until next time, have a great weekend!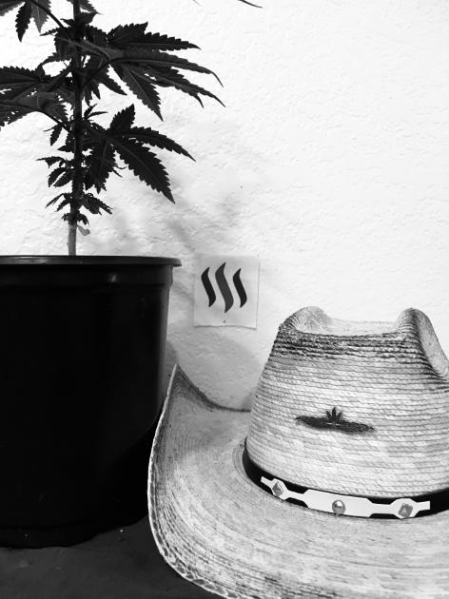 What are you growing? Please drop pics in comments, or links to a post!