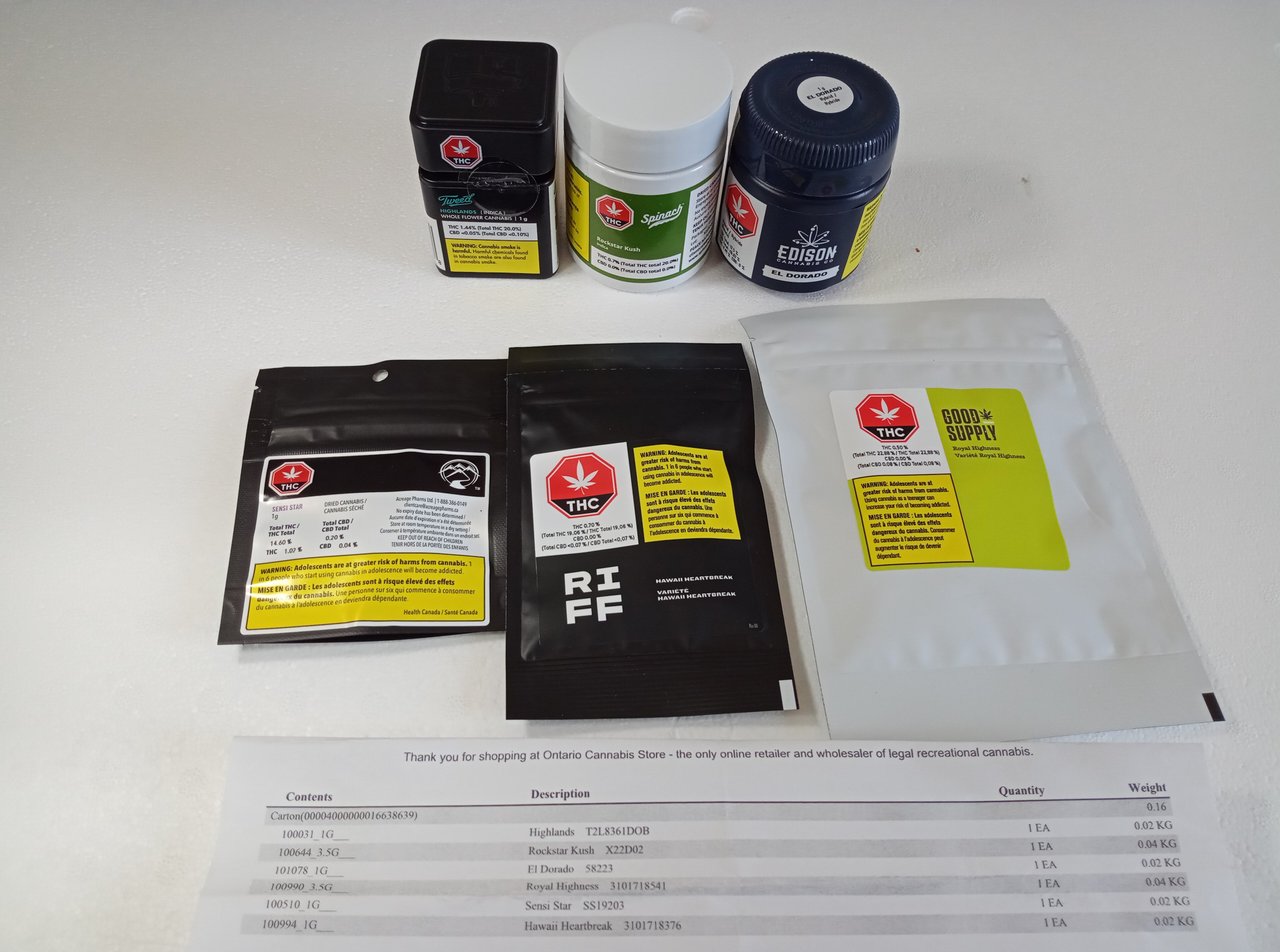 Medical cannabis was legalized in Canada July 2001 for severe pain, including persistent muscle spasms from multiple sclerosis, spinal cord injury, spinal cord disease, cachexia, anorexia, weight loss, severe nausea from cancer or HIV/AIDS infection, severe arthritis, seizures from epilepsy, and for compassionate relief of debilitating conditions. It was legalized for recreational use Oct 17 2018 (Source). Cannabis has been deemed essential during the covid distancing. I recently received an order from the (Ontario Cannabis Store).
Know your local laws, contact a doctor for medical advice.
I picked up the package from the post office two days ago - it arrived earlier than expected, I placed the order this past Thursday. They seem to have reduced their packaging, a year ago this would have been a huge box with grams in half ounce containers.
Highlands indica
First on the list is the Highlands 70/30 indica dominant strain - exact genetics unknown, but has Afghan roots and 20% THC - grown by Tweed in Smith Falls, Ontario. They have a sweet dank light clove and pine scent, reminds me of a compressed cannabis from back in the day.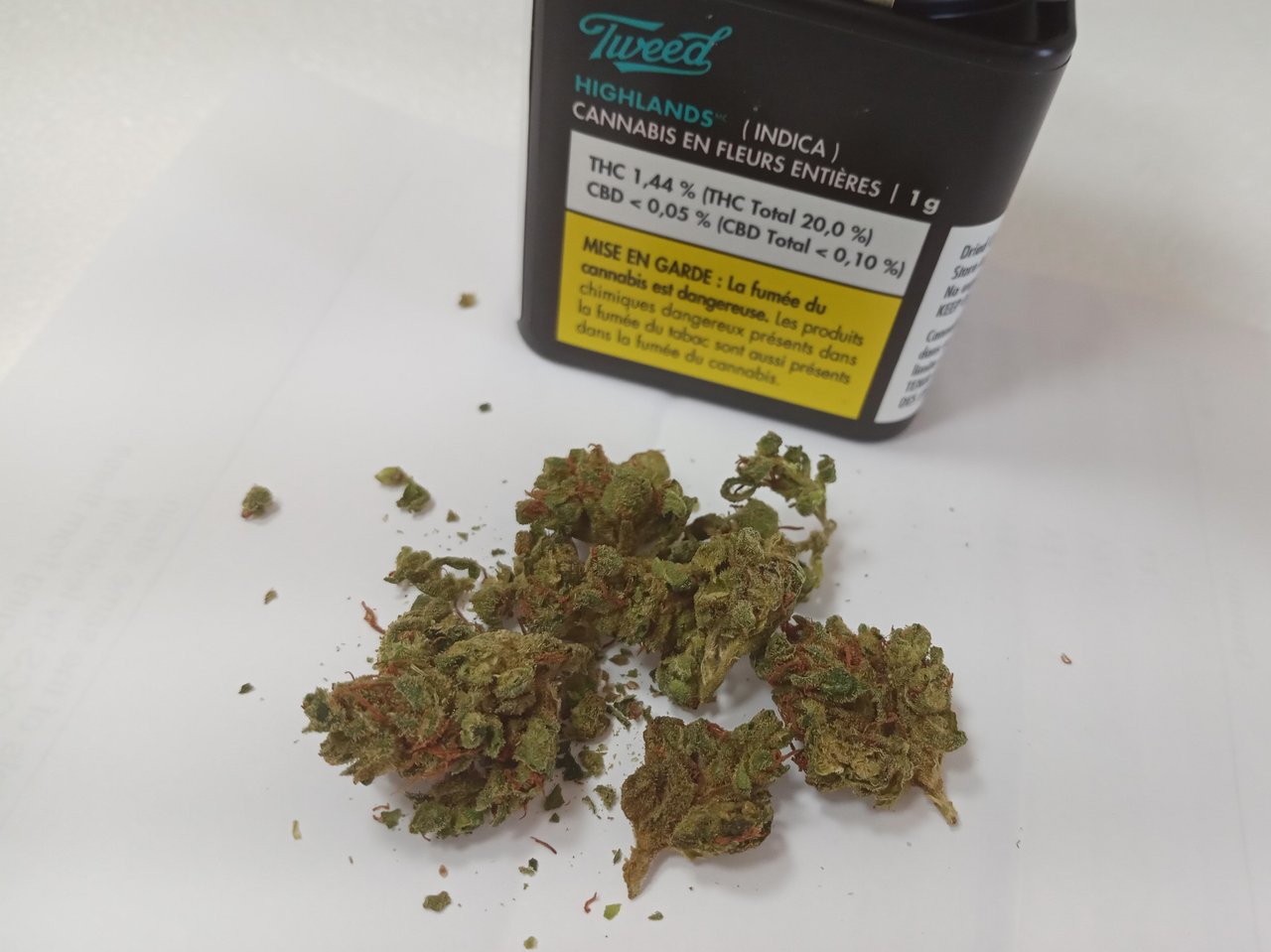 Rockstar Kush indica
The Rockstar Kush 75/25 indica dominant strain is a cross between Rockstar and Bubba Kush with 20% THC and almost 1% CBD. I sampled these buds last night, they have a dank and bright fruity citrus pine scent with a sweet and sour fruity citrus pine with a slightly peppery zest flavor - a euphoric and cushioned evening smoke.
El Dorado hybrid
The El Dorado 50/50 hybrid strain originates from Oxaca Mexico. These buds have a lower 15% THC with a sweet earthy bright and spicy scent - I'm looking forward to sampling these spicy day time buds. Those fire-red El Dorado buds Look spicy.
Royal Highness
Royal Highness is a 40/60 sativa hybrid, a crossing of the Dance Hall and Respect strains, these buds have an impressive 22% THC. Impressive because many of the decently priced buds on the ocs.ca website seem to have 20% or lower THC with a higher CBD count - old school buds. These buds have a sweet and bright citrus scent to them.
Sensi Star
The 70/30 indica dominant Sensi Star cannabis strain has Afghani genetics and a lower 14% THC with a sweet earthy and woody pine scent. It sounds like they have a decently motivated buzz, according to allbud.com, Sensi Star possibly "helps in improving focus and concentration on things. You can smoke Sensi Star when you are suffering from migraines, pain, insomnia and a loss in appetite."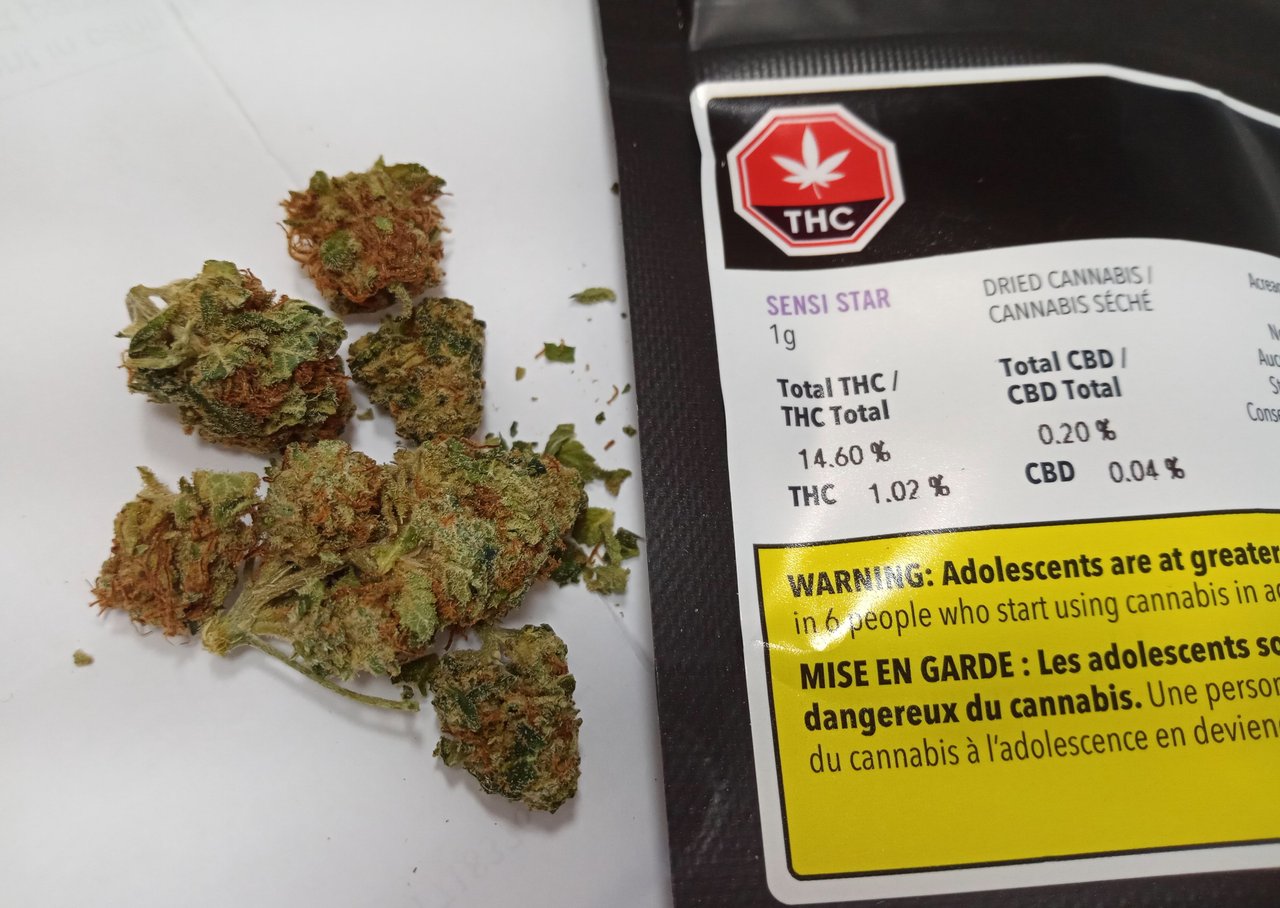 Hawaiian Heartbreak
This indica dominant Hawaiian Heartbreak strain from the RIFF company was grown in Leamington, Ontario. I had a quick sample of these buds last night - they have a sweet vanilla lemon citrus skunky diesel zest flavor. They have a cushioned, relaxing, euphoric, and decently clear headed buzz - good creative energy.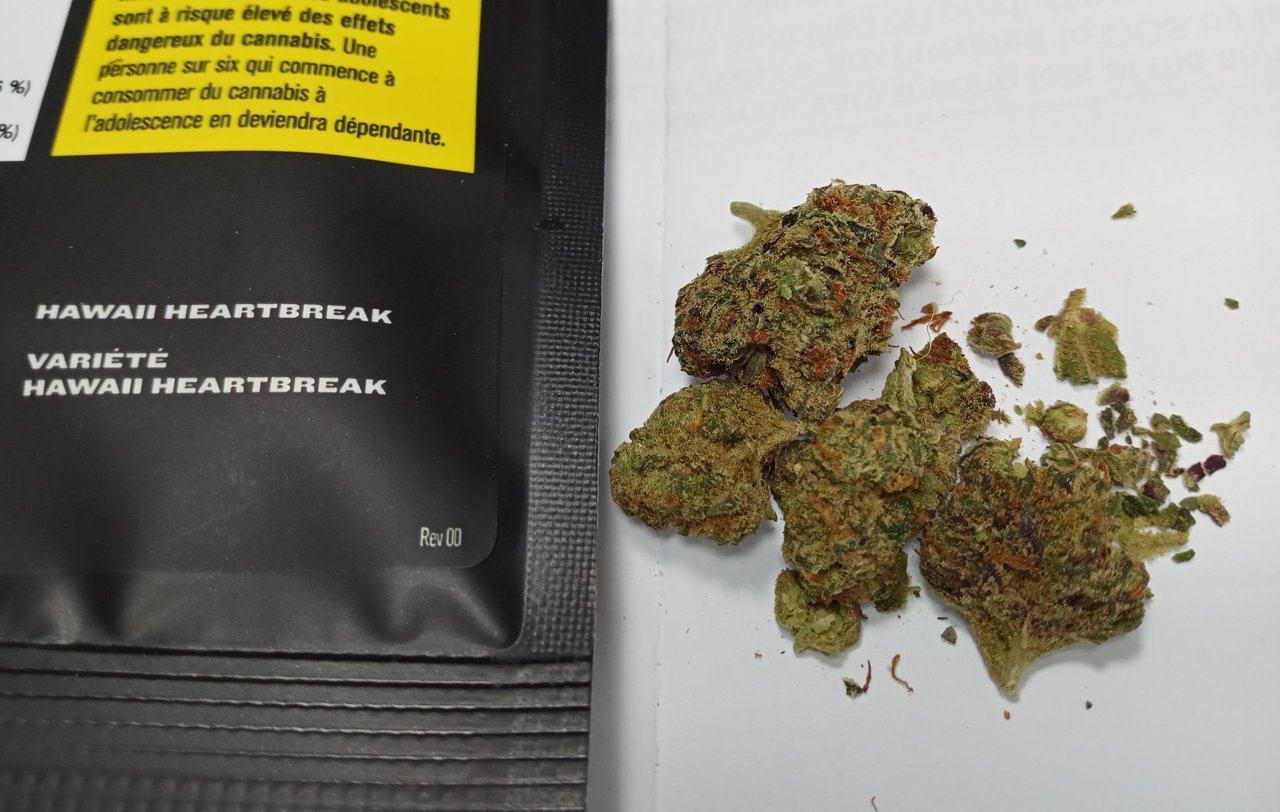 I've had the Sensi Star before, and the Royal Highness, but the remaining strains are new to me. I'm looking forward to sampling these buds, I'll record and report back their effects and flavors - for science.
Have ever tried any of the above cannabis strains?
---