A few months back I lost everything. I managed to harvest the Platinum Kush Breath Remix I was flowering and they were the most amazing flowers I've grown to date. I will post some pictures. I was flooded out of my place and had to relocate. I tried to save my plants moving them from one friends house to the next. They spent some time in a 100+ degree attic and got severely heat stressed. Eventually they picked up spider mites and I decided to pull the plug. It was a hard choice, because those genetics were amazing. So here's to starting over.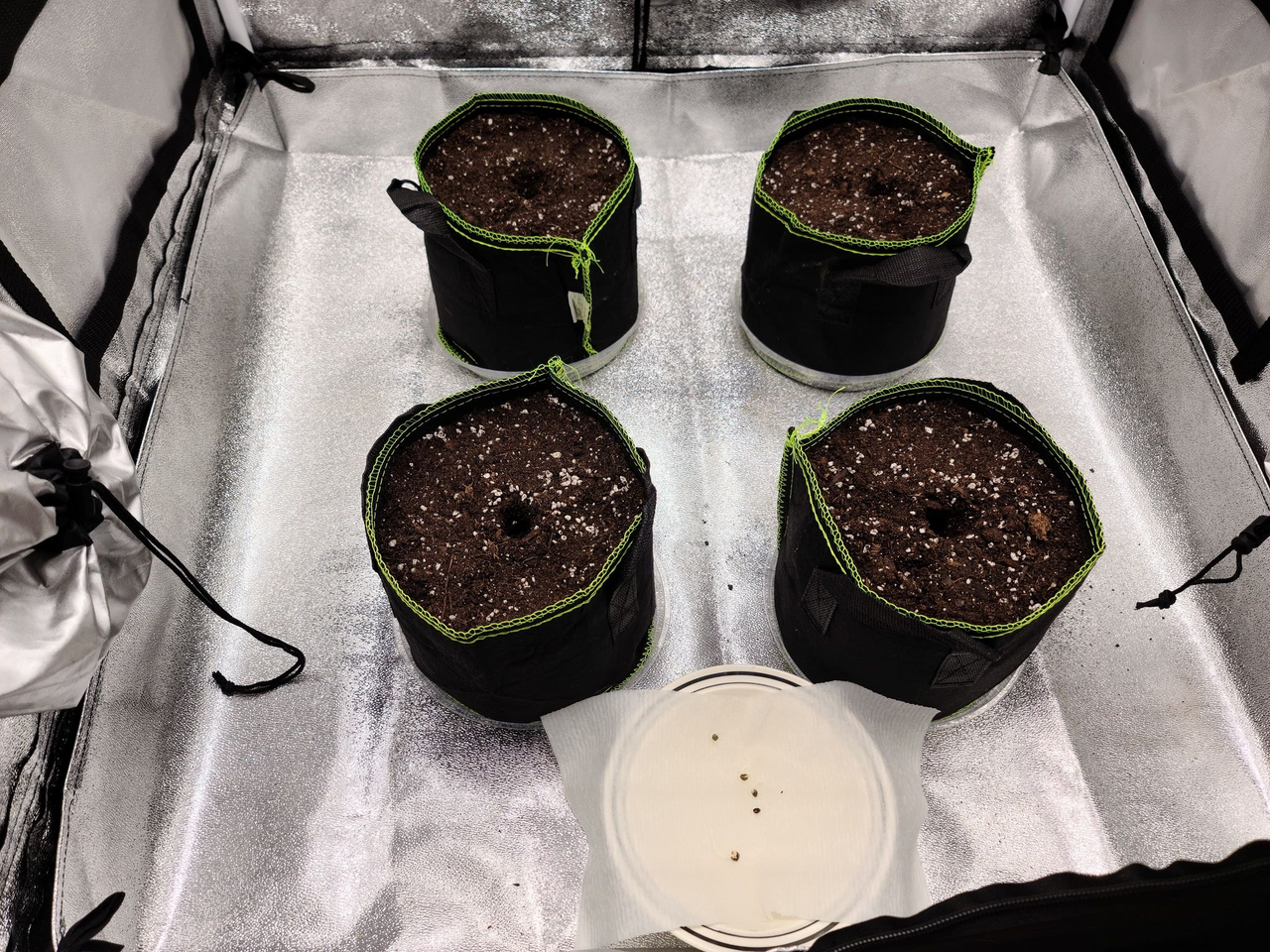 I popped some LA Kush Cake seeds from Seed Junky. I popped 4 seeds, and a 5th that I had accidentally crushed in the container shutting it. They should really package these seeds better. I'm pretty excited about these, a cross of Wedding Cake and Kush Mints. Two amazing strains.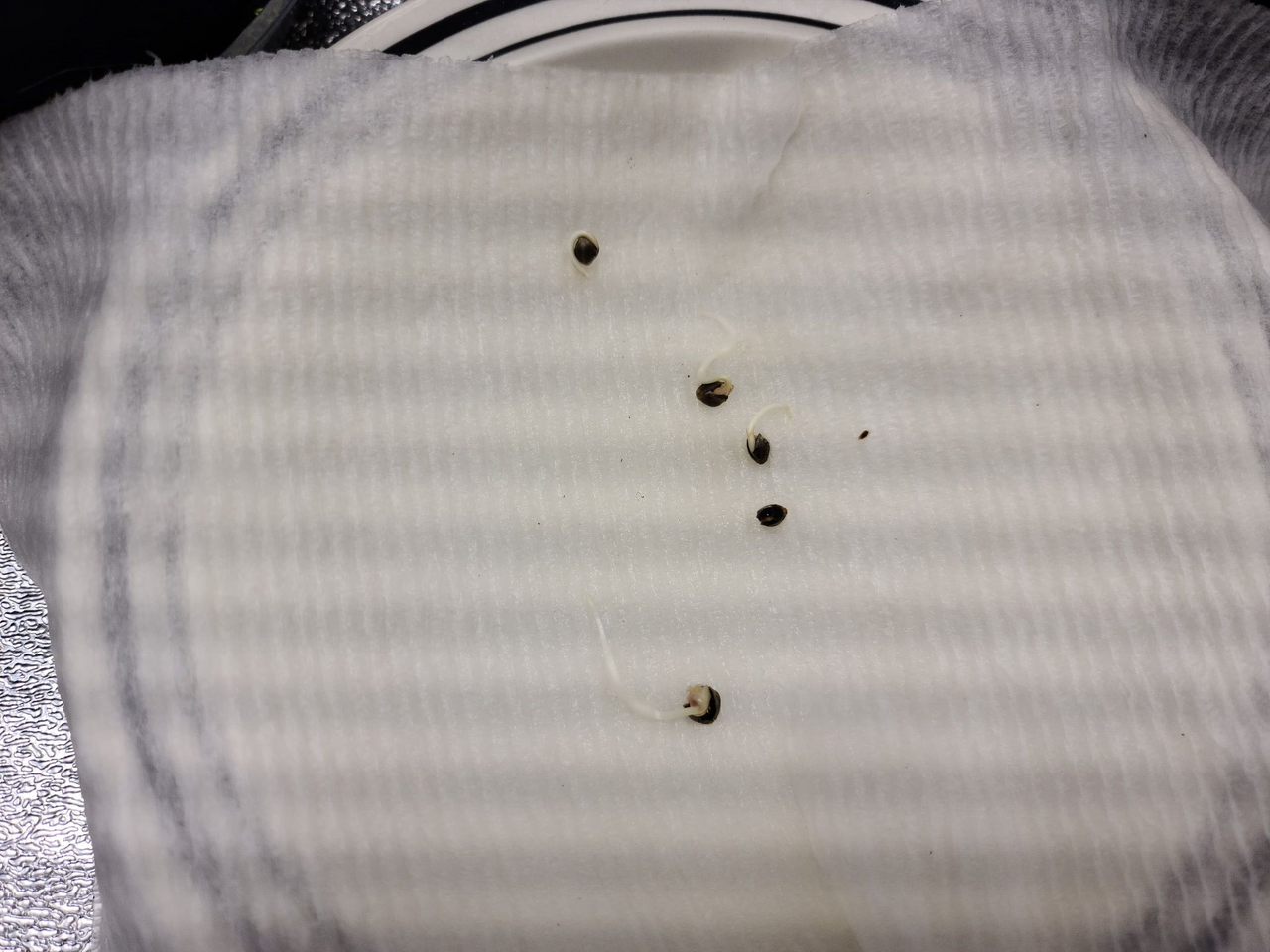 The Crushed bean did not go.