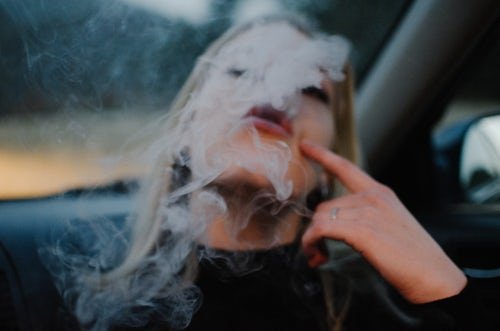 As the legalization of cannabis has started to spread across the United States, the prohibitionists and their propagandists are grasping at straws while looking for novel ways to continue to demonize weed. They talk about "scary new trends" that are more than a century old (extracting the "weedy" goodness out of cannabis with a chemical process, for example). Not surprisingly, they lie or abuse misleading truths to try to justify their continued resistance to the process of legalization. In this new wave of falsehoods has come the ridiculous concept of "marijuana overdose." This lie is particularly insidious not only because it slanders the substance itself but, also, because it devalues the term, exploits the victims of real overdoses, and serves to distract attention away from the actual perpetrators of these real overdoses.
In the sake of fairness, it is worth mentioning that it is possible to get too high. Anyone who has eaten too many edibles or hit the dabs a little too hard knows this to be true. Being more stoned than you expected can be very uncomfortable or even frightening. This effect of a high dose cannabis experience has even led a few people to needless rush off to the hospital; only to discover that their treatment is to rest in a quiet room for a few little while. It may be unpleasant but this type of buzz is not an "overdose." To my mind, an overdose is an emergency situation and this definition does not fit with the reality of being too high. The word implies that there is a danger to the user. When one overdoses on a substance such as heroin or Tylenol, for example, he or she could potentially die if he or she does not receive real medical treatment. This is not the case with cannabis. Cannabis is one of the benign substances known to humanity in terms of lethality and there is no evidence that a user can conceivably consume enough to endanger his or her life.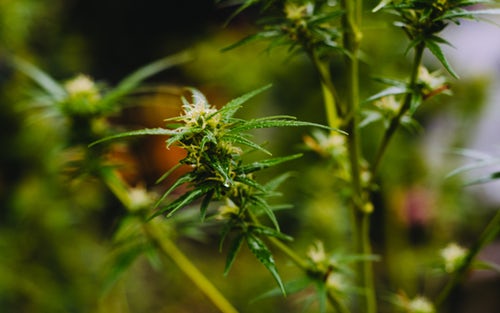 The safety of cannabis is well known, even to the prohibitionists but they misuse the word "overdose" in an attempt to pulls at the heartstrings of a society that is currently struggling with a real overdose problem (caused by pharmaceutical drugs and heroin). Right now, people are experiencing from the effects of opioid overdoses. More than a few families have lost loved ones and this tactic of the prohibitionist is carefully designed to exploit their pain. It seeds the idea that cannabis is a dangerous drug in the public consciousness by targeting people who empathize with the victims of real overdoses. They are shown the suffering from opioid overdoses and that suffering is then falsely associated with cannabis. It is as though prohibitionists are saying something like the following: "Look at how bad these opioid overdoses are! By the way, cannabis causes overdoses." The propagandists, knowing that people are emotional creatures, hope to turn these well-intentioned individuals into blind soldiers for their war against cannabis. Simply put, they seek to weaponize the good will and empathy of the public.
There is a dark irony in this issue because some of the biggest driving factors in the opioid overdoses that are plaguing this country are the availability and potency of legal prescription pain killers. These drugs, that do actually kill some of their users, are produced by companies who donate very large sums of money to the anti-cannabis organizations that push contrived concepts like the "cannabis overdose". We can see that the "marijuana overdose" lie serves a duel purpose and that is not an accident. It generates fear around a harmless substance which benefits the prohibitionists and it diverts attention away from the real source of the overdose problem which benefits the pharmaceutical companies.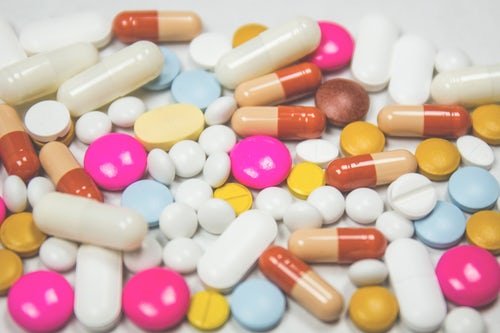 Fortunately, most people (including non-users) realize that the idea of a "cannabis overdose" is ridiculous and probably won't go off to fight the drug war but this falsehood has a second and, perhaps, more damaging effect. Specifically, the repeated misuse of the term "overdose" weakens the power the word holds. The abuse of this word makes the concept of overdosing seem less serious. People, who may not know any better (because of the lack of proper drug education), will be less likely to take proper safety precautions if they choose to try a drug that actually does carry the risk of overdose. One may think something like what follows: "I 'overdosed' on weed three times last week and everything worked out fine, so I can have as much heroin as I want" With cannabis, having a little more than you wanted may mean a night of feeling a little panicky. With heroin, having a little too much may mean that the user dies. Words have a specific meaning for a reason. We need words to have semi-solid sets of interpretations attached to them, otherwise language ceases to function. If we abuse words too harshly and too often, we lose the ability to communicate complex ideas. When the word "overdose" stops meaning "you might die" and starts meaning "I felt a little icky," people could literally lose their lives as a result.
Peace.
This was another installment of my continuing series of Drug War Stupidity posts. If you liked this post, please feel free to visit my page for more similar content.
Unless otherwise credited, all the images in this post were sourced from the free image website, unsplash.com.