Microscope Time
Have you been waiting for updated photographs of the Sour Tangy growing in my Las Vegas backyard? If so here are your updates on our trichome development.
Do you suppose the Las Vegas heat melted these trichomes together?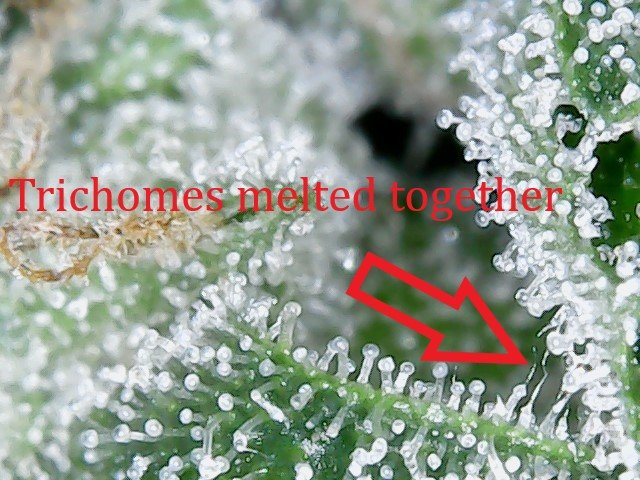 In this next photograph we are looking at the top of a bud site.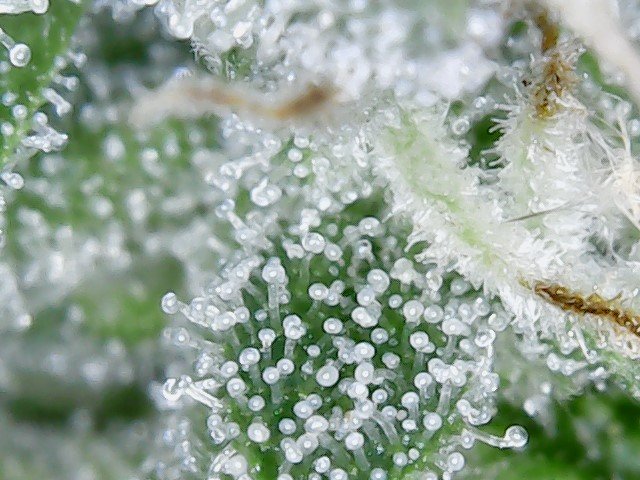 We share the good and the bad, here is a leaf from the same area.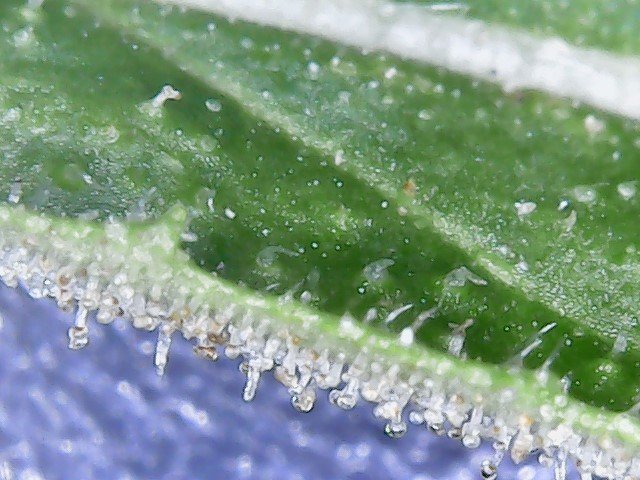 This shot is the bottom side of the bud site getting much less sun.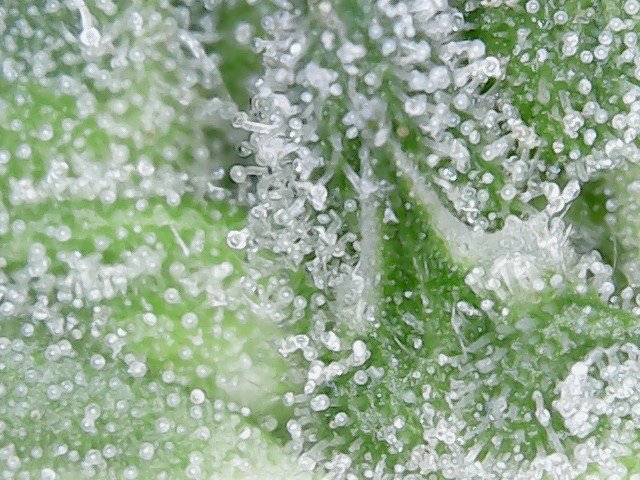 The rest are around the same bud site showing more trichome production.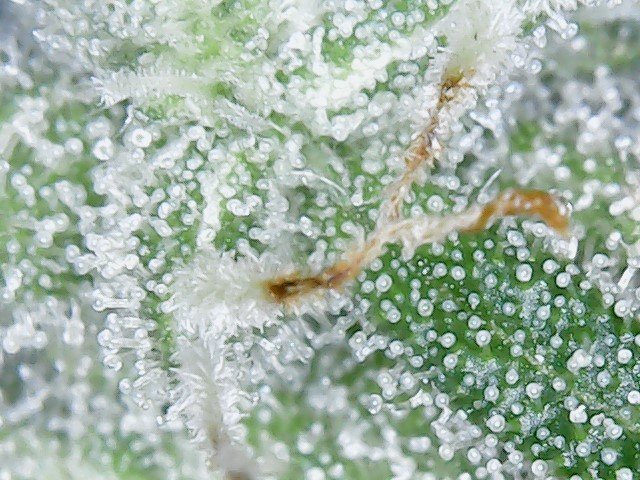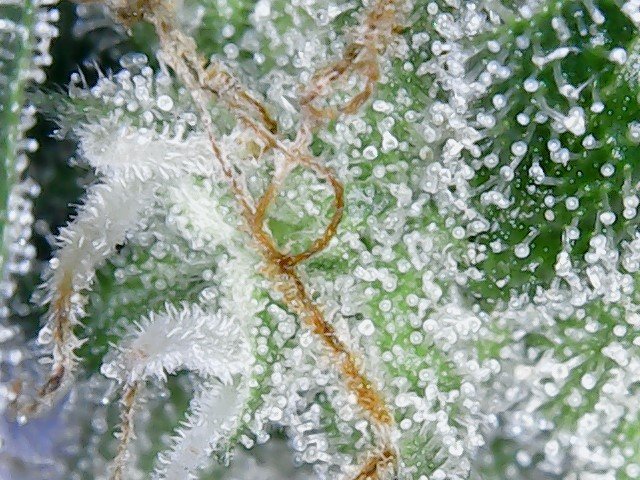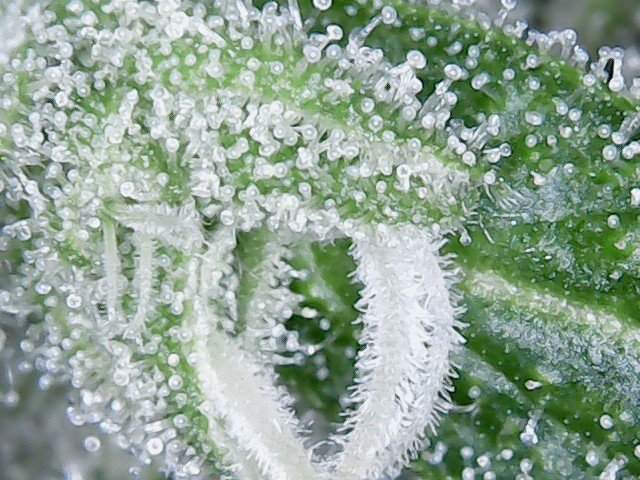 Deciding to do some split harvesting or to starve these plants out for a few days to increase resin production and harvest them all... what do you think?