What's up my fellow block chain Canna lovers! Guys/Gals of Cannabis is a project I started as a joke, to have some laughs. After the second post, I saw how it was bringing people together, and boosting moral within the community. Not only that, but also a great way to introduce you all to someone you may of never knew of. Out of all the projects I have done, this one by far is the most fun. Without all these great people I have showcased, and eventually will, there would be no Canna. For this post, I am doing something different. @rachaeldwatson has done a write up for her husband @wdougwatson.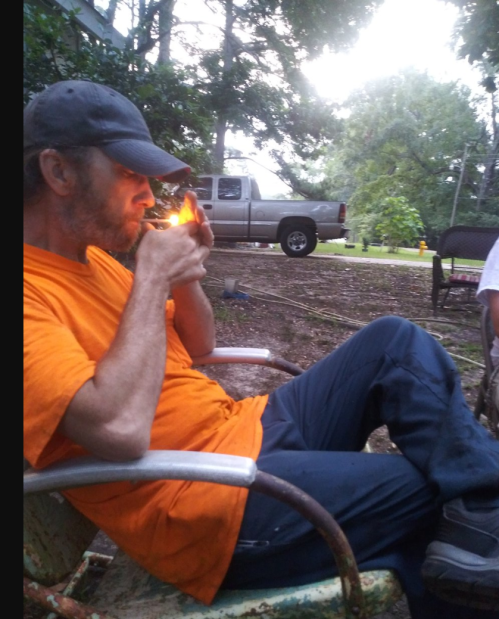 Most importantly he's my husband and stepfather to my 2 grown boys. He's also a long time pothead lol.
Doug LOVES to wake up on Saturday mornings, get his coffee, a joint and watch 80s cartoon's. He loves old movies also. He's an avid reader and caster of votes on steem.
He impresses me on a daily with his intelligence. He would say he knows a lot about nothing. But I say otherwise lol.
People that don't know him think he's weird..but he's not. Not really, not to me anyways lol. He is standoffish and a loner to the world but to me he's my world!

Not weird to us either! Wdougwatson has been a supporter for Canna for quite some time. He has shown nothing but respect, and that goes a long way in my book. Our community may be small, but as you can see, with people like Doug, big or small, our community kicks ass, and will be here even if Steem hits zero! Thank you so much for your write up Rachael. Ill be honest, I am more motivated to keep this project going more then ever!!
To all my Canna people, much love and respect. Have a great Thanksgiving!!