Hello ladies of Steem. Sorry for the long absence from the block chain, but I will do my best to come out with at least 1 post per week to showcase the cool dudes we have part of the Steem/Weedcash Canna community.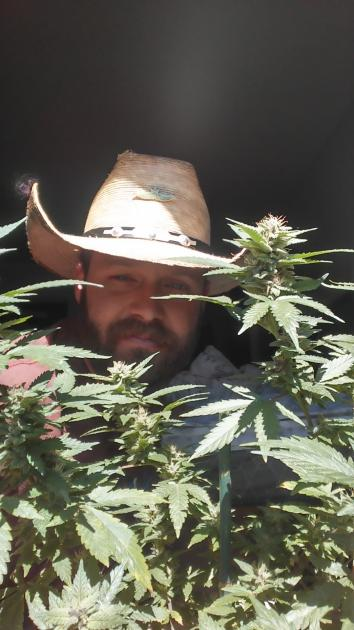 Peaking through the canopy of his Blueberry Muffin. He has been Steeming since July of 2017. Wallet the size of a minnow, but a heart the size of a whale. Loves long walks on the beach, and don't worry gals, this cowboy loves to kiss, but never will tell. He does not post much these day's, but you will see him manual curating for the cannabis community, with the @canna-curate account. His outlook on Steem changes day by day, but overall it is a positive one, and is in it for the long ride.
What does cannabis mean to you?
"Cannabis is medicine. In all forms of use. It helps clear your head, relieves stress, and enhances life."