What is up my fellow Steemians! Hope all is well in your world. Not much going on with me, just the same old, same old. Which is great! Work, family, work, family, that's all I got going on. Living on the Central Coast of California is starting to take a toll out on me though. It is just so hard to get ahead. 1650$ a month for a 2 bd apartment, plus utilities is not making sense anymore. Something has to change, and I am not going to hold my breath for 10$ Steem, hell I am not even going to hold my breath for 1$ Steem! It is looking up though, we may get a room mate to help out with the rent. Not to excited about it, but got to do what I got to do. At least there is an app for all this. It is called cannabis. You can smoke it, eat it, vape it, and it takes away a layer of stress, that otherwise will get you very sick. Being sick and poor, not a good mixture. Luckily for me, I am able to grow my own medicine. Nothing fancy, nor huge, but it keeps me medicated. Let's take a look of what I have going on.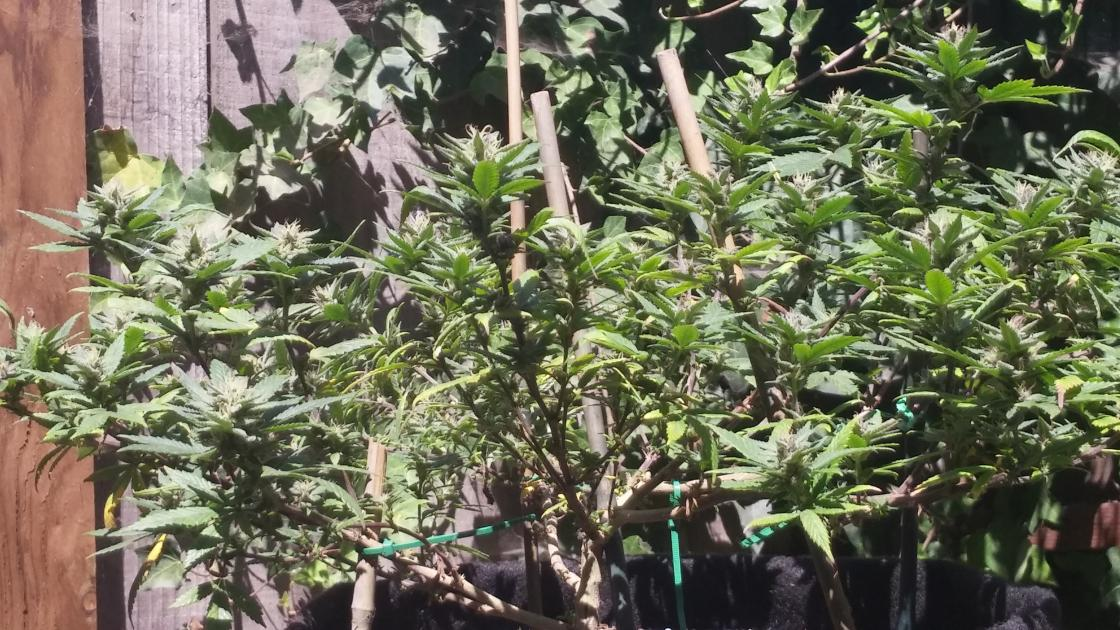 Blueberry Muffin
Currently I have a few plants in my back yard. Up till a couple months ago, I had a perpetual grow indoors for 2 years. I decided to take a break from my indoor grow, to save money to get a tent, and a nice light. Using my closet with poor ventilation, and a cheap China made LED was not cutting it no more. My quality was hindered, and I made the conclusion that if my bud is to get any better, I would need to invest into better equipment.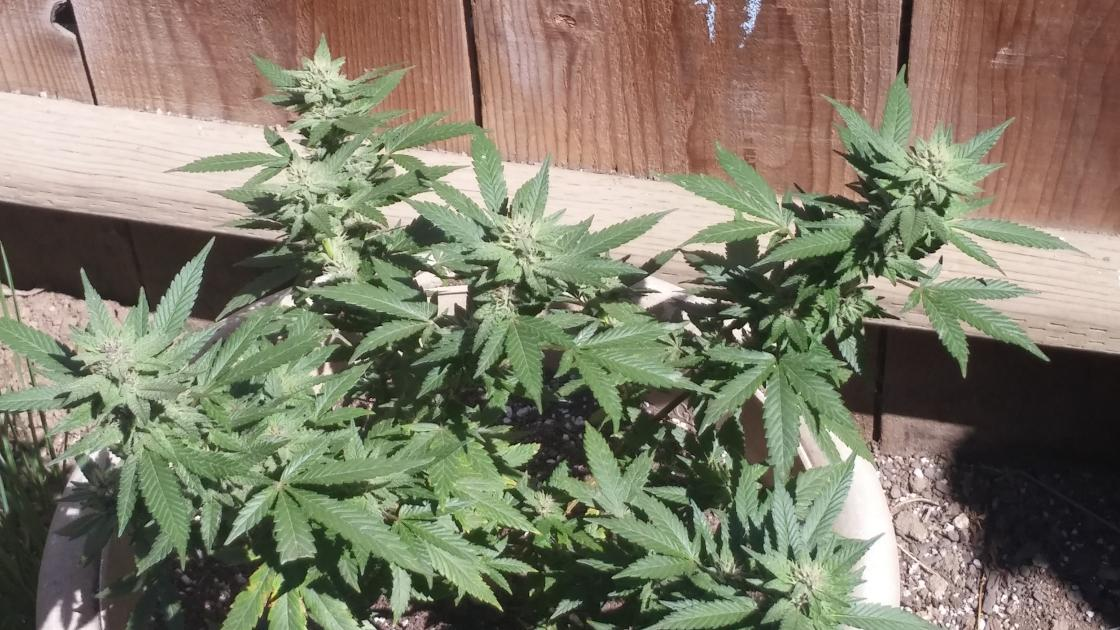 Blueberry Muffin is a clone I picked up a few months ago. I ran it indoors, and took a few cuttings before I induced flowering. The ones pictured are those cuttings. My first run did not to so well, but the smell of Blueberry Muffins is unmistakable. My outdoor run of this strain, is doing so much better then the indoor run, and I can not way to see how this bud is when grown good.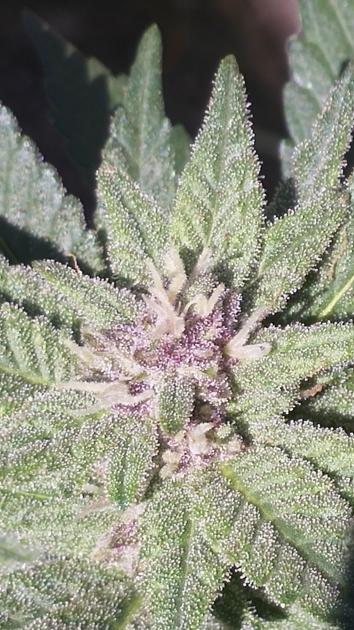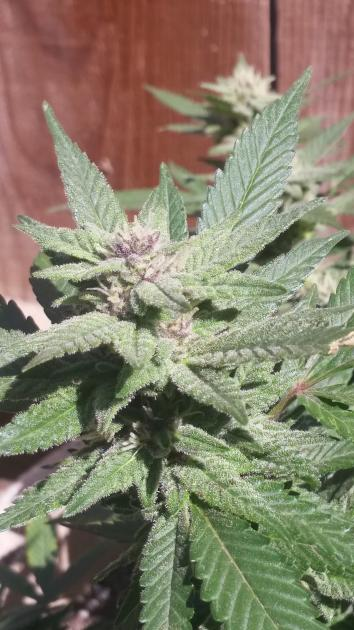 ---
As soon as you walk into my back yard, the smell of Blueberry Muffins hit your nose. I have noticed my neighbors are hanging out more, I wonder if it is because they are enjoying the smell?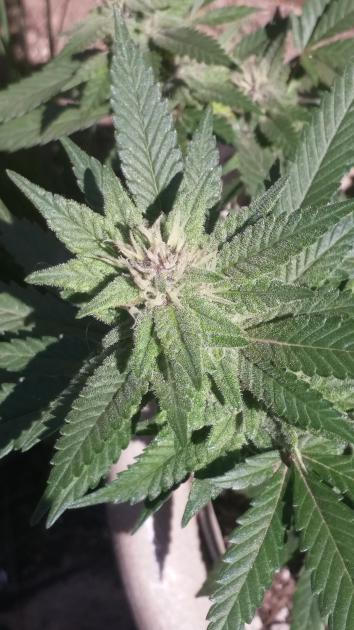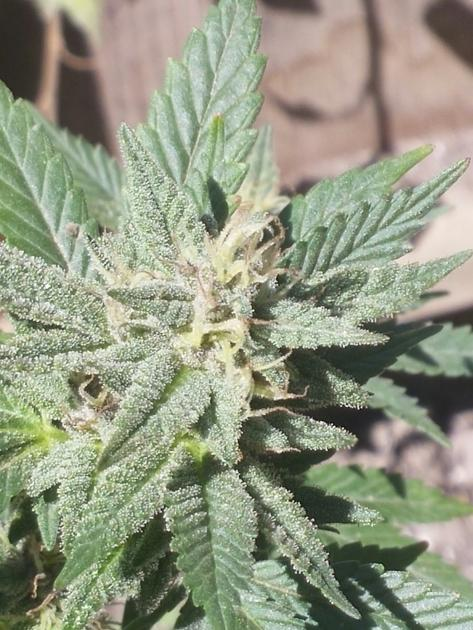 ---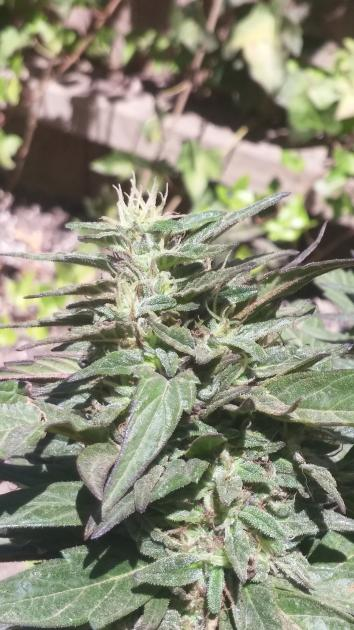 Peanut Butter Breath
Here is the the Peanut Butter Breath. Last post I talked about how great this plant was, due to the ability to hold off mold. Well I may have gave myself bad luck. It rained the other day, and this PBB did not like that. I had to pick off a bud and throw away due to "bud rot". Truth be told, these buds are so compact, and the plant reverted back to veg, after it started to bud a few months ago, so the bud rot is something that may have been forming for some time now. Since I have never had bud rot, and the bud rot starts from the inside, I was a bit naive on this type of mold. But other then on bud, the rest of the plant looks like its going to be mold free.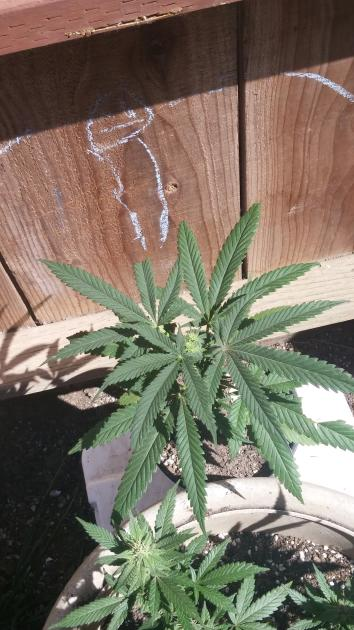 Dj Short Blueberry x Astro Beaver
Here is a cross I made a few months ago by taking a Astro Beaver male, and applying pollen to a Dj Short Blueberry female. Should be an interesting cross, and I will determine if this is a strain I want to grow more of once I get an idea of how the buds turn out. If it's anything spectacular, I will have a contest to name the strain. Until then I will keep you updated. Hopefully soon I will have enough money to upgrade my equipment. The amount of sun coming into my back yard, is becoming limited by the day. I have been growing everyday for over 2 years now, actually in Oct, it will be my 3 year anniversary, and if there comes a point I have zero plants around the house, I do not know how that will affect me. It may be a huge relief that I do not have to worry about plants, or it could be something that is depressing, and leaves me with no hobby. I will keep you all posted, until then, have a great weekend!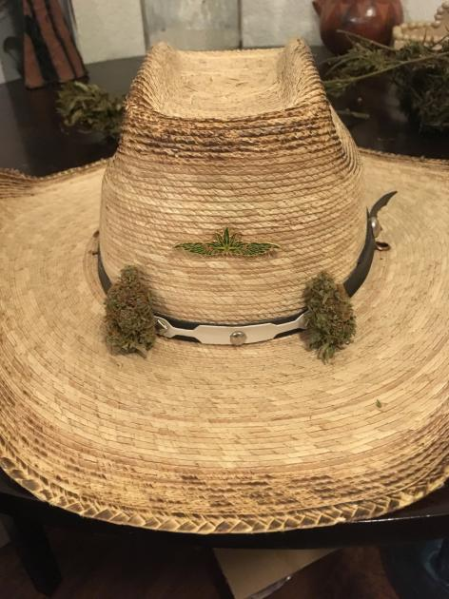 GanjaCowboy will live forever!