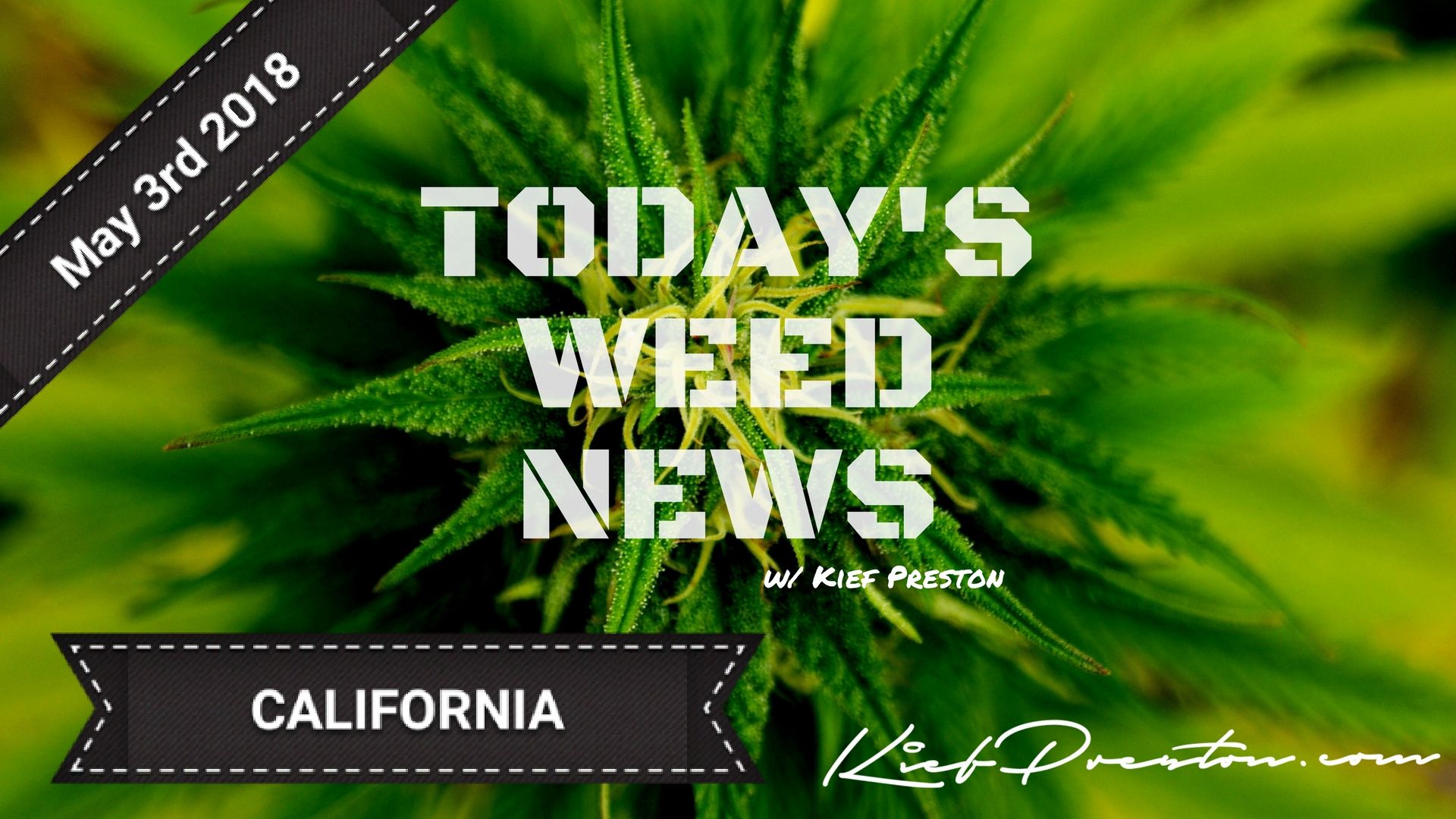 For today's weed news we go to the great state of California.
As I'm sure you already know, California voted to legalize recreational marijuana back in November 2016. That same law, which went into effect this year, also gave cities and counties the right to to decide for themselves what type of cannabis businesses they would allow.
Unfortunately, while rushing to come up with rules regarding what type of weed-related establishments they would allow before the new law went into effect, a surprisingly large number of towns in California decided to ban marijuana businesses all together. Many even outlawed the delivery of cannabis from outside of the city or county limits.
This in turn created what some are calling "pot deserts" all around California. Recent analysis shows that a whopping 40% of the state is 60+ miles away from the nearest legal weed dispensary. That number sounds insane!
But all of this could change really soon because Senator Ricardo Lara just introduced Senate Bill 1302 that aims to allow licensed dispensaries to deliver cannabis anywhere within the state of California if they wish.
Although there will probably be an extra delivery fee, this bill would essentially give everybody in the state access to high-grade cannabis, regardless of any local ban.
SB 1302 is being sponsored by Americans for Safe Access as well as a cannabis delivery company called WeDrop.
The California State Governance and Finance Committee is expected to give the bill a thumbs up. They will be meeting and discussing this issue next Wednesday.
That's what's up California, everybody deserves access to weed!
source: bit.ly/2HQuhw3
"Take Action Today to Help Legalize Weed Tomorrow" -Kief Preston
START HERE: http://kiefpreston.com/help-legalize-weed/
Wanna GROW? Free GROW BIBLE– http://bit.ly/2podIAg
FREE Harvesting Guide – http://bit.ly/2GIvl5o
If you enjoy my content please leave a comment, ask a question, like it, share it, and subscribe for more! It will help me grow my blog and motivate more people to stand up for cannabis and start enjoying its' many benefits.
Stay UP!
-Kief
▶ STEEMIT https://steemit.com/@kiefpreston.com
▶ Pinterest – http://pinterest.com/kiefpreston
▶ Youtube Channel – http://bit.ly/2GPQg64
▶ Kief Preston's Time-Tested Edibles Cookbook Series http://bit.ly/2EXIwAZ
▶ My website http://KiefPreston.com
▶ You can also support the cause by shopping on Amazon for ANYTHING you need using this link http://amzn.to/2GrxPog
More FIRE TRACKS from LMR & Mr Go Hard http://bit.ly/2plIWbe
▶ Hear me on Smoke Radio here: https://bit.ly/2H0MoD4
》》》Check out the Weekly Weed News 2.0 Podcast on Spreaker: https://bit.ly/2HjLf99 or on Itunes, Stitcher, Soundcloud and iHeartRadio.