Canada has passed a bill (Bill C-45) to legalize and regulate cannabis across the nation. The bill passed the Senate last week, on June 19th, after first being introduced on April 13, 2017 and passing the House of Commons later that November.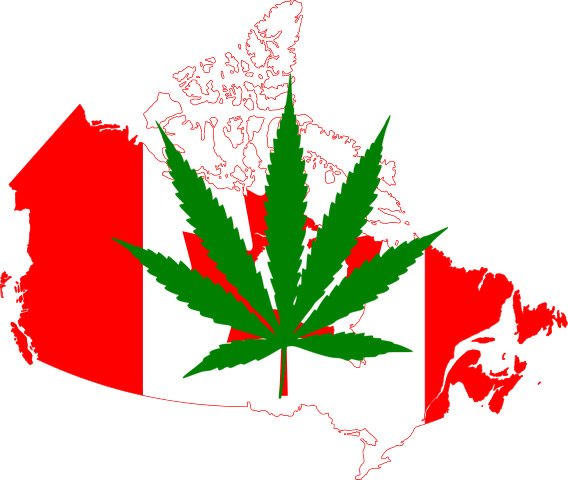 Leaf Credit: Oren neu dag, CC BY-SA 3.0, Canada, Public Domain
Canada is only the second nation in the world to legalize cannabis. The change swill come into effect on October 17th, 2018. In Uruguay it's legal to use recreationally, medically and to grow up to 6 plants. Canada's federal law will allow recreational use to be legal. It also allows 4 plants to be grown, and up to 30grams to carry or share.
But provinces get to choose if they allow it or not. Quebec and Manitoba have decided to ban home cultivation, only allowing registered growing operation to be permitted to grow a plant. Provinces and territories get to draft their own rules for cannabis sales.
The bill has been called "historic", and will aid in the preventing youth from the "risk" of cannabis us, as justice minister, Jody Wilson-Raybould said in a tweet:
"This is an historic milestone for progressive policy in Canada. This legislation will help protect our youth from the risks of cannabis while keeping profits out of the hands of criminals and organized crime."
Prime Minster Justin Trudeau agrees with the purpose of protecting kids:
It's been too easy for our kids to get marijuana - and for criminals to reap the profits. Today, we change that. Our plan to legalize & regulate marijuana just passed the Senate.
Driving laws will be updated, where police can ask for tests for cannabis use to suspend driver's licenses, just like alcohol. With legalization, the production, distribution or sale of cannabis is now an offense for minors under 18 years old.
The bill is expected to create a booming billion dollar industry that the government will profit from through taxes. In the US with some states adopting legalization, the industry was estimated to rake in nearly $9 billion in 2017. There is an investor frenzy to get into the growing industry, as only permitted companies will be allowed to do so.
Dispensaries have been popping up to sell more cannabis. Small businesses are eager to capitalize and make money on these changes. But the government is the big pit dealer. In Quebec, it will be sold at SAQ where alcohol is sold. The market price will jump because taxes will not be added onto it, like they did for cigarettes. Small shops who provide affordable quality products will have to compete with government approved retail monopolies.
As for being clear to smoke in Canada, that's not the case in the US. When crossing the border, you might be tempted to just answer "yes" when asked if you've ever smoked pot in your life. Possession of cannabis is still a federal crime in the US of A. If you admit to smoking, you can easily be barred entry into the US, according to immigration lawyer Len Saunders:
"It's basically black and white – if you admit to a U.S. border officer at a U.S. port of entry that you've smoked marijuana in the past, whether it's in Canada or the U.S., you will be barred entry for life to the United States"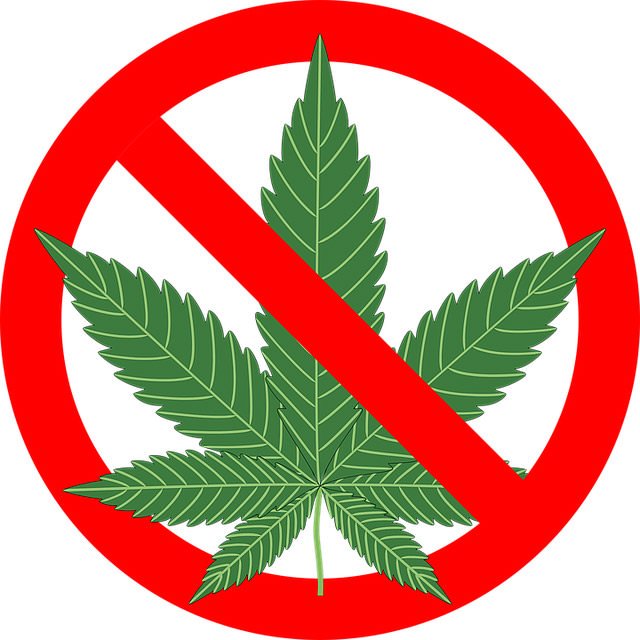 Source: pixabay
A waiver of inadmissibility can be applied for to grant access for up to 5 years, despite a ban still applying. These wavers cost US$585 and take up to a year to process, including fingerprinting and verification of a criminal record.
You can expect border officials to be asking if you smoke more often now. You can opt to not answer the question. You might not get in that day and have to try again another day or somewhere else, but it's better than a lifetime ban. The Canadian government does not intervene in any decision another nation has on restricting your access. They get to decide who can or can't go through it borders based on any criteria they choose.
It's really idiotic how much control the government still has in Canada over out ability to use a plant that has never killed anyone. You can only grow 4 plants as a person, but a company can get a permit to grow thousands and make tons of profit form you buying what they grow because you can't grow more.
This is not justice. Legalization is just more control. Decriminalization is the real solution, where government steps aside and lets freedom reign. There would be no taxes for governments to fill their coffers with. At least you get to carry an ounce (28g) in Canada an not go to jail. But if you carry 2 ounces, then you're a criminal again. This is insane bullshit. Control is the game of governments, not making people more free or safe.
---
Thank you for your time and attention. Peace.
---
References:
---
If you appreciate and value the content, please consider: Upvoting, Sharing or Reblogging below.


me for more content to come!
---
My goal is to share knowledge, truth and moral understanding in order to help change the world for the better. If you appreciate and value what I do, please consider supporting me as a Steem Witness by voting for me at the bottom of the Witness page.