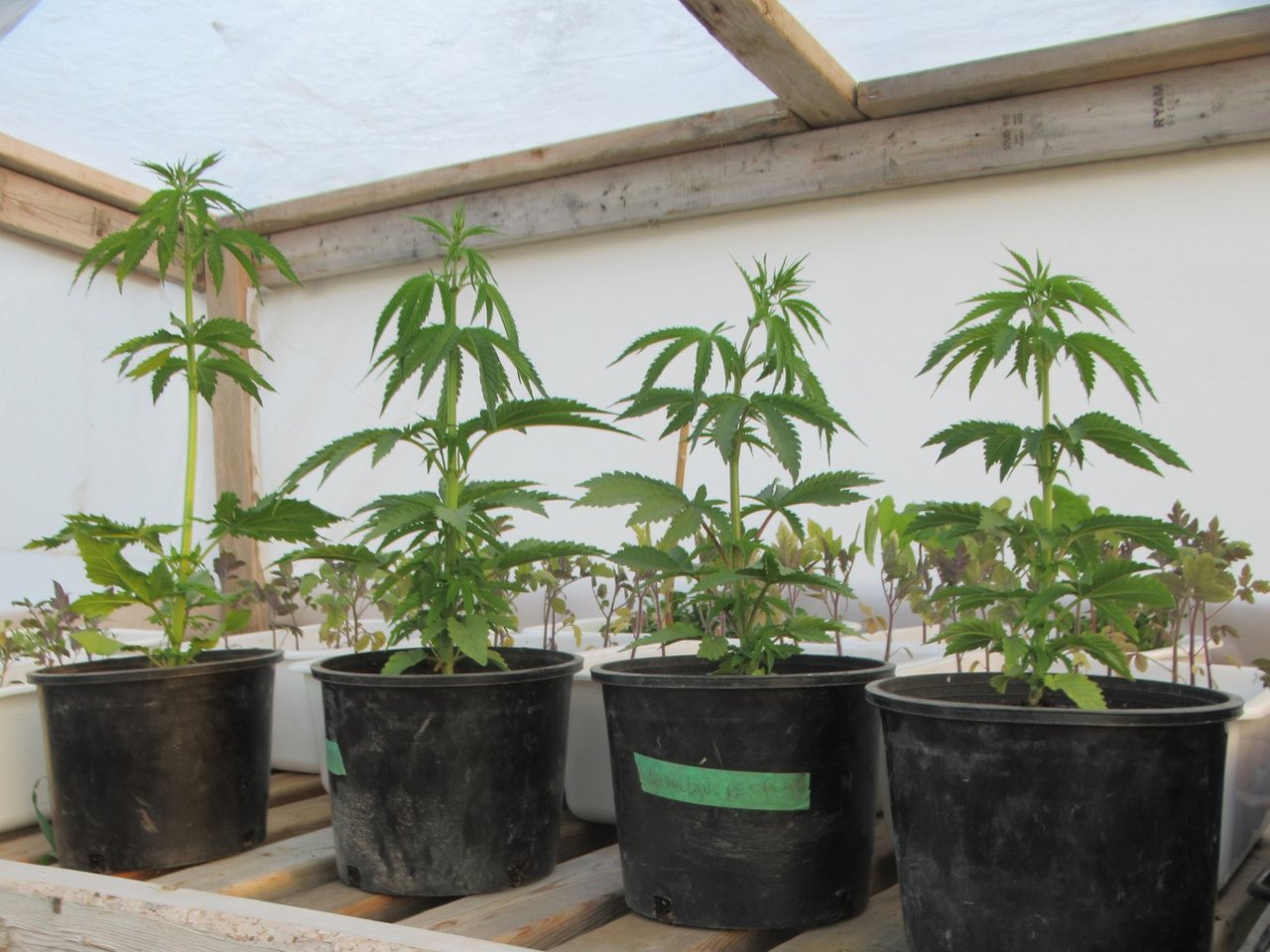 I started soaking the seeds for this one Raspberry Diesel, and three Northern Lights plants 53 days or so ago. I'm not sure if the week they had in the cold basement inspired them to bloom, but two of the Northern Lights plants are showing to be Male (the two in the middle in the above picture). No buds grown on the male plants, just pollen - I'll pull up the small one and save the larger Northern Lights male plant pollen for future breeding. I'm not sure if the Raspberry Diesel or the other Northern Lights went into bloom, but at least they're not showing male parts for now.
The Two Male Northern Lights Plants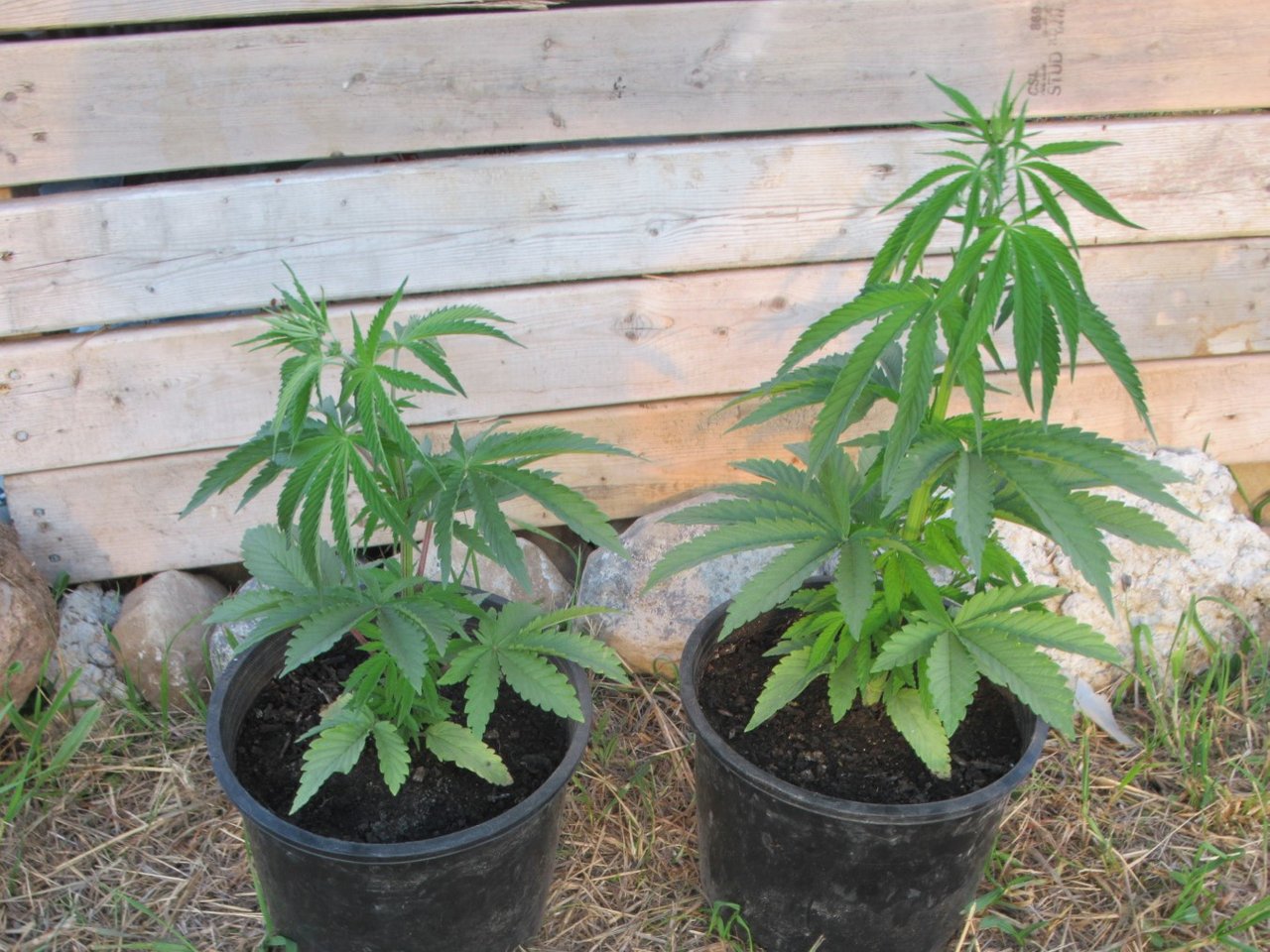 The Male Parts - The pollen sacks
There they are, the male pollen sacks are forming. In a couple days they'll hang down, open up, and start releasing their pollen - there'll be no buds on these Northern Lights male plants, just pollen.
One Male Uprooted
I'm keeping the larger male to harvest the pollen to save for a future breeding, the smaller male plant got uprooted and sent to the compost - buddy has an extra Bruce Banner seedling for me that he'll be bringing over soon, to replace the uprooted male.
One Male Exiled
I exiled the larger male plant to a different location on the property, I'll transplant him into the ground tomorrow - far away from the female plants. Pollen can travel far though, I'll have to keep a close eye on him and uproot after the pollen is collected.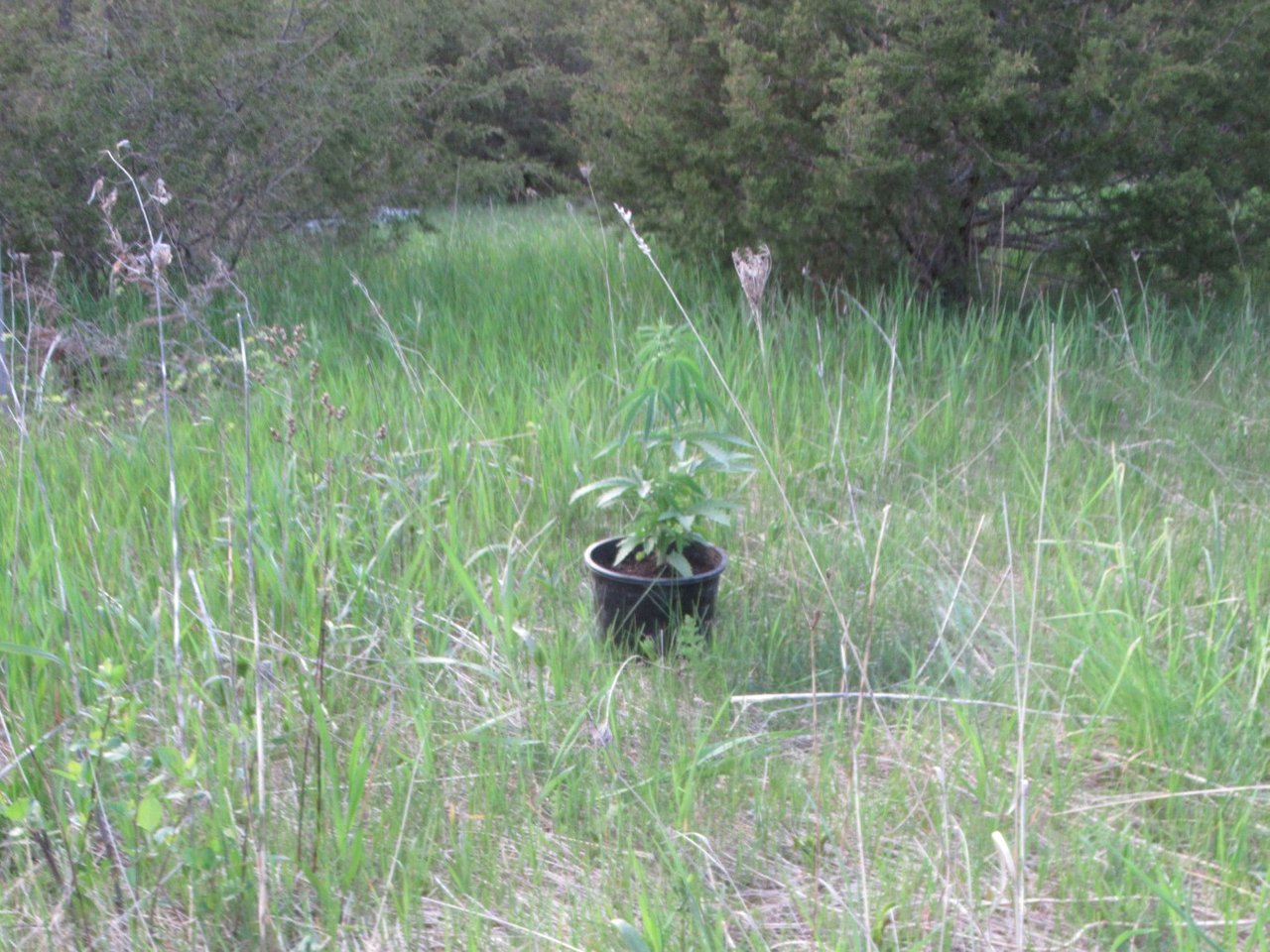 Raspberry Diesel and Northern Lights Females (so far)
Hopefully these are two female cannabis plants, no pistils yet, I'm not for sure these went into bloom, but at least there's no male parts - a Raspberry Diesel and Northern Lights.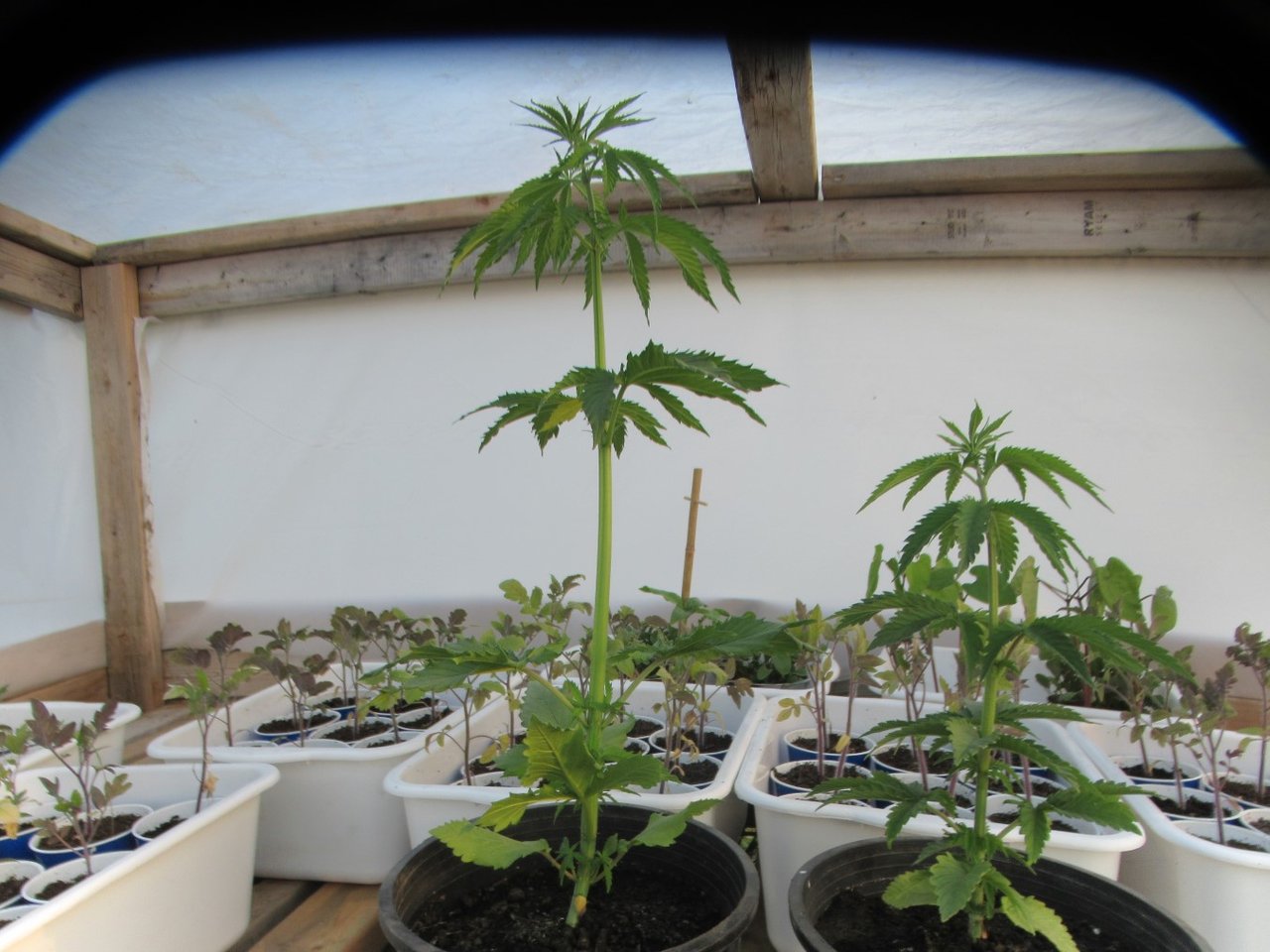 The Raspberry Diesel is a huge grower - a tall plant, it is 40/60 Sativa dominant, so I would expect taller growth.
| Raspberry Diesel | Northern Lights |
| --- | --- |
Branch Growth
Impressive lower branch growth on the Raspberry Diesel too - the branches on the Northern Lights are filling in too, they just haven't stretched them out yet. Northern Lights is a pure indica, I would expect shorter and bushier - I did have a 5-1/2 foot tall Northern Lights plant last summer though, beauty.
| Raspberry Diesel | Northern Lights |
| --- | --- |
I've had the cannabis and garden plants outside, in a garden box hardening, for the past few days. Tomorrow is the safe to transplant outside day, I'll have to pick a grow spot soon.
Be sure to know your local laws.
---