Weed is legal in SA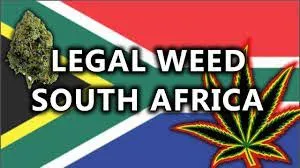 img src
Weed was "legalised" in South Africa not too long ago... well for "personal use" and in private, anyway. How much constitutes "personal use" and what is considered "private" is still not too clear... but everyone is pretty sure that a couple grams in my own home won't have the cops come knocking on my door.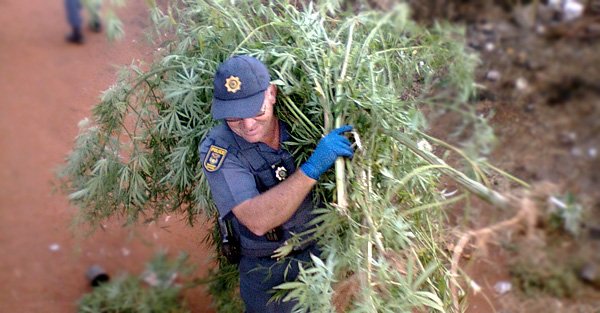 src
Smoking is still frowned upon
Unfortunately, rolling a joint and smoking it is still considered "low class" by many... but even the tightest ass, conservative of old ladies are warming up to the idea that THC/CBD oils are actually good for them and it's not uncommon at all for "respected members of society" to take a capsule or two every night for their various ailments.
Edibles are becoming popular
Edibles are also gaining popularity, and so I've been toying with the idea of creating a weekly video series showing off a couple recipes.
Now since I'm already known for outdoor cooking, I've decided to focus all my cooking on an open flame... it's a little trickier, sure... but short of ice-cream, I haven't come across a recipe that I haven't been able to do on a fire... so I'm pretty sure I can do the same with edibles. ;-)
My first attempt - Lemon Chews
I wanted to start with something very straight forward and easy... and what could be easier than melting some butter and sugar?
I start by melting butter, sugar and corn syrup (in this case liquid glucose, since corn syrup isn't readily available in SA) over a medium to low heat: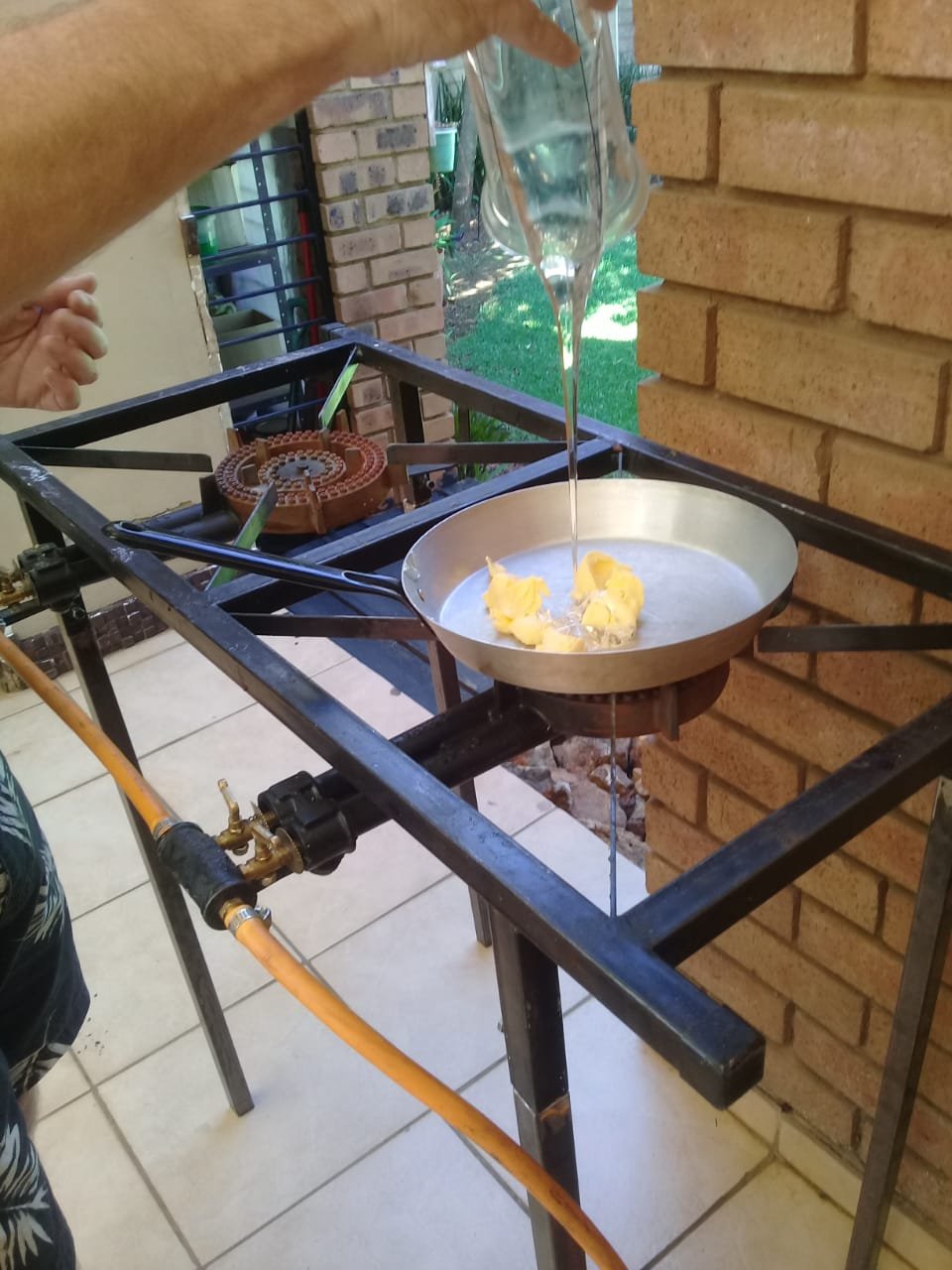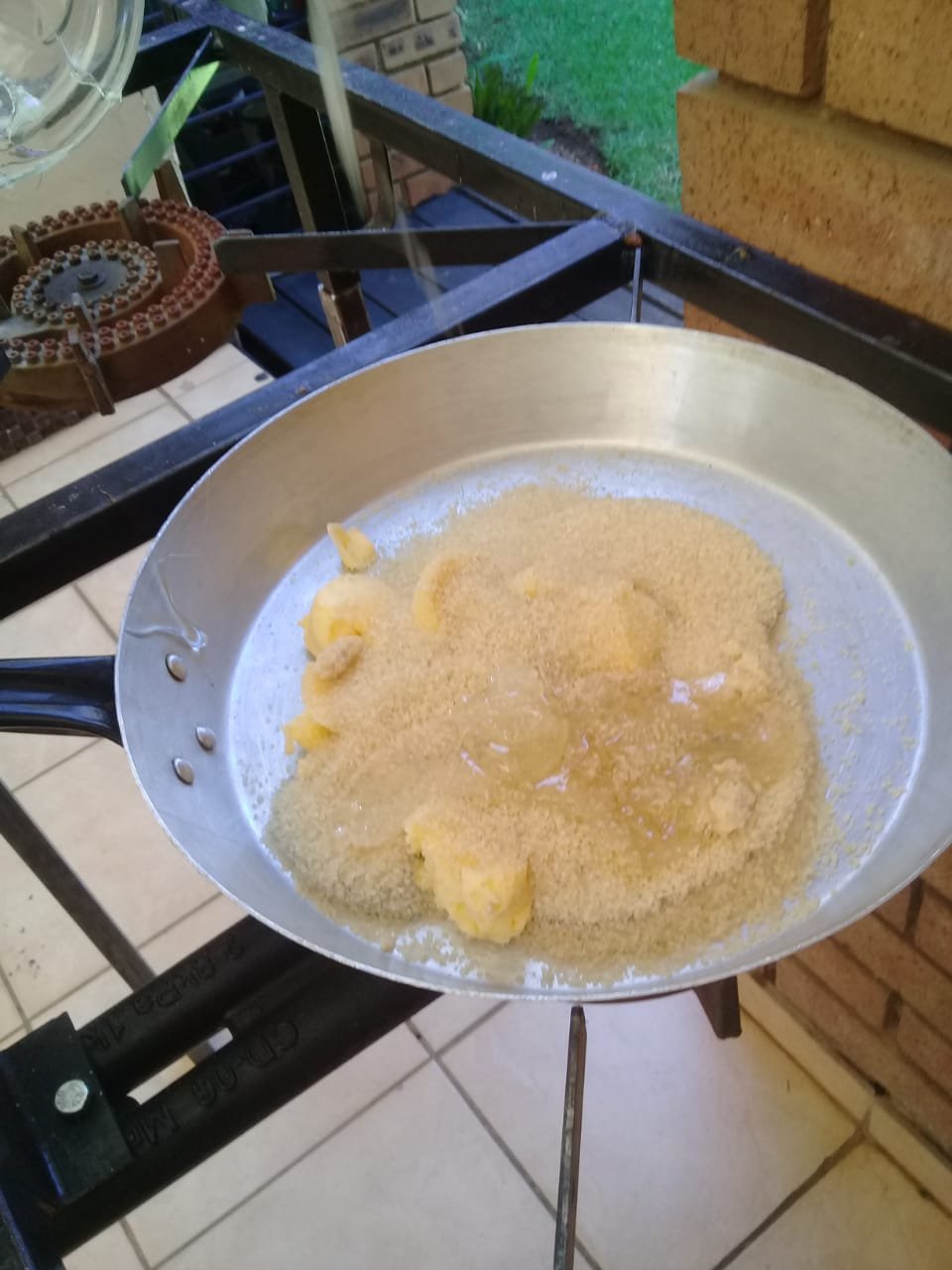 Once melted and mixed nicely, pop in some citric acid, lemon essence & food colouring: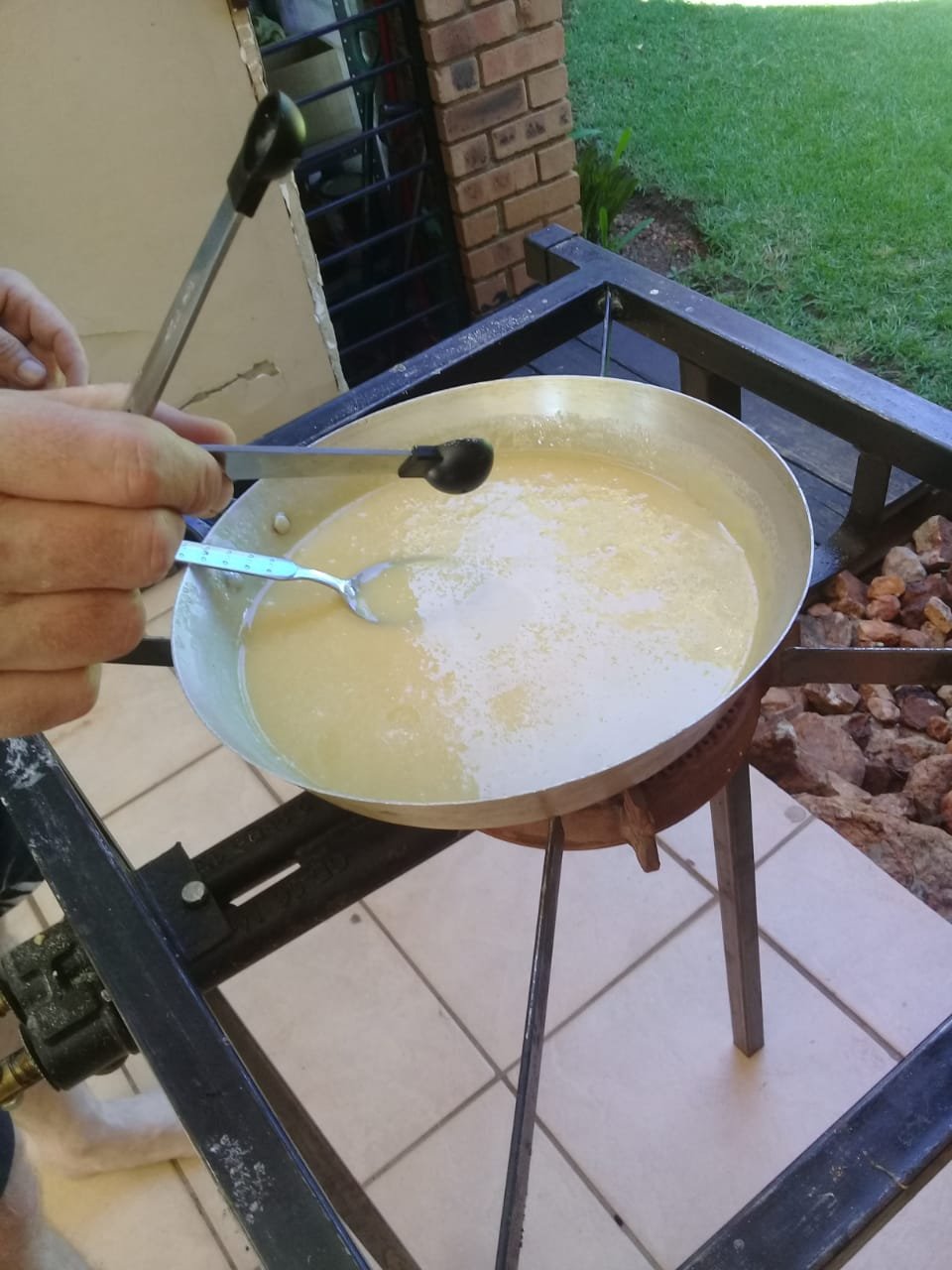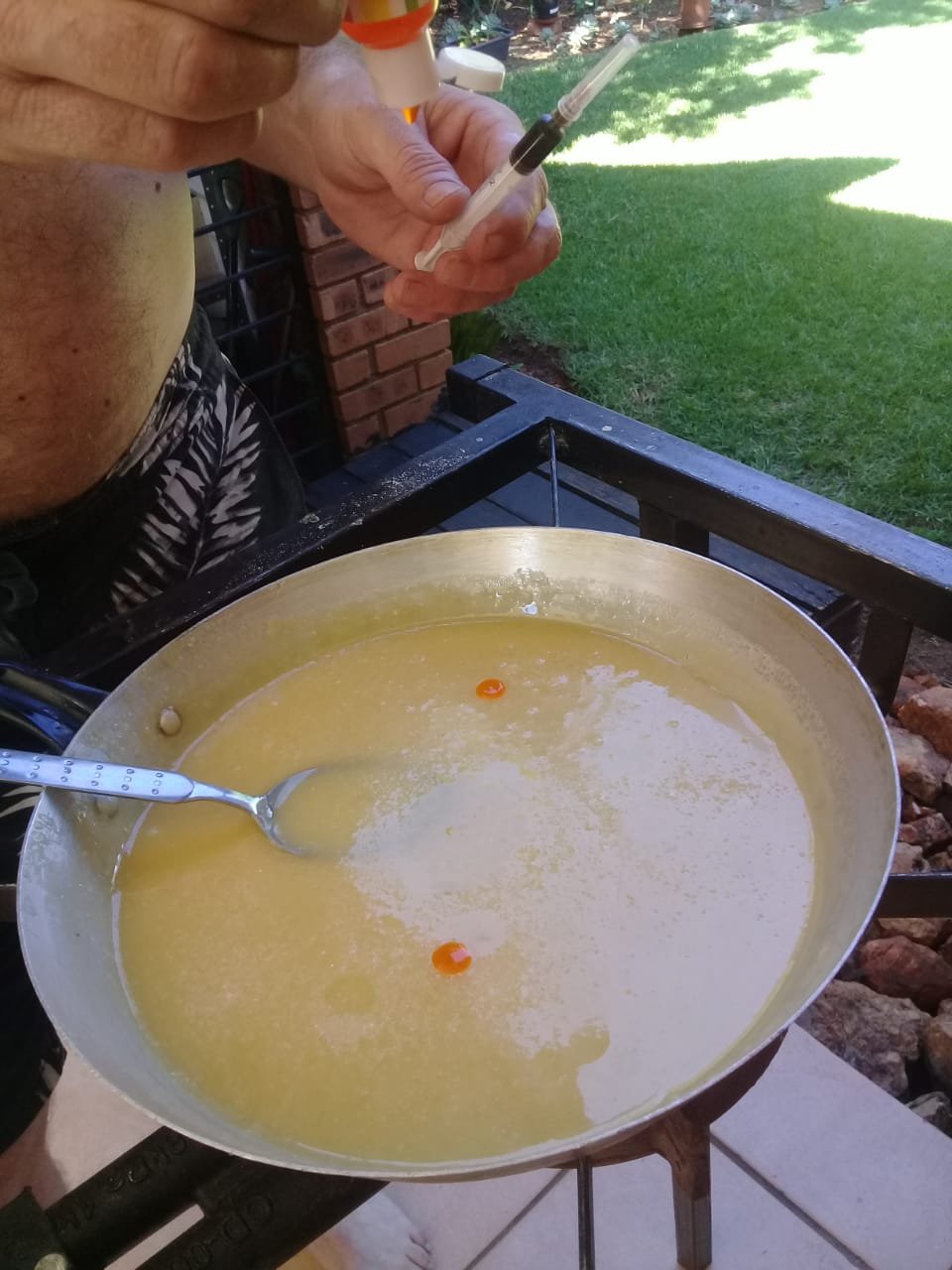 ... and of course some high-quality extract: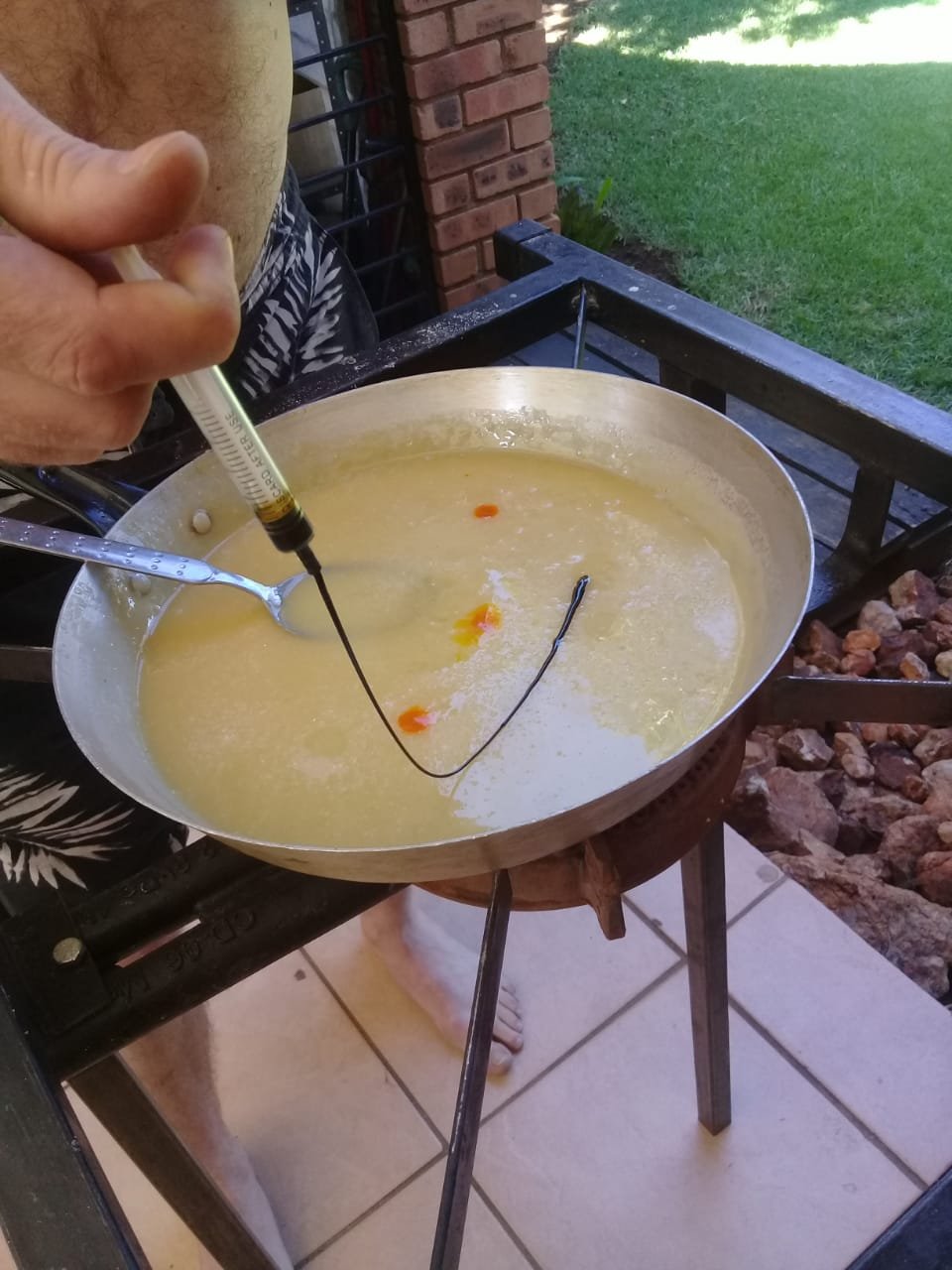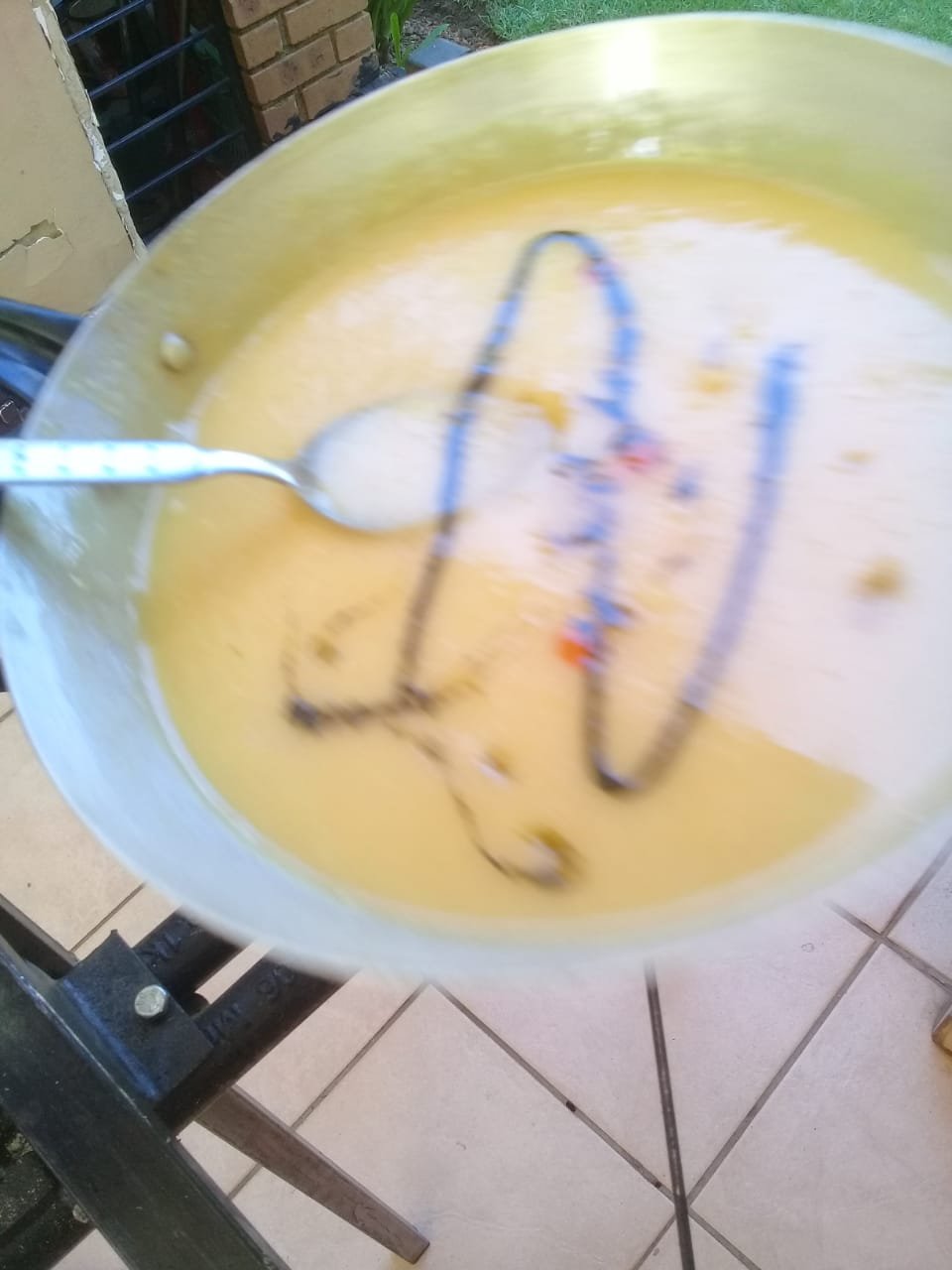 Unfortunately the mix started to set and thicken pretty quickly, and I couldn't give it a thorough mix... so I returned it to the heat to mix and soften so that I could pour it.
... which worked a charm: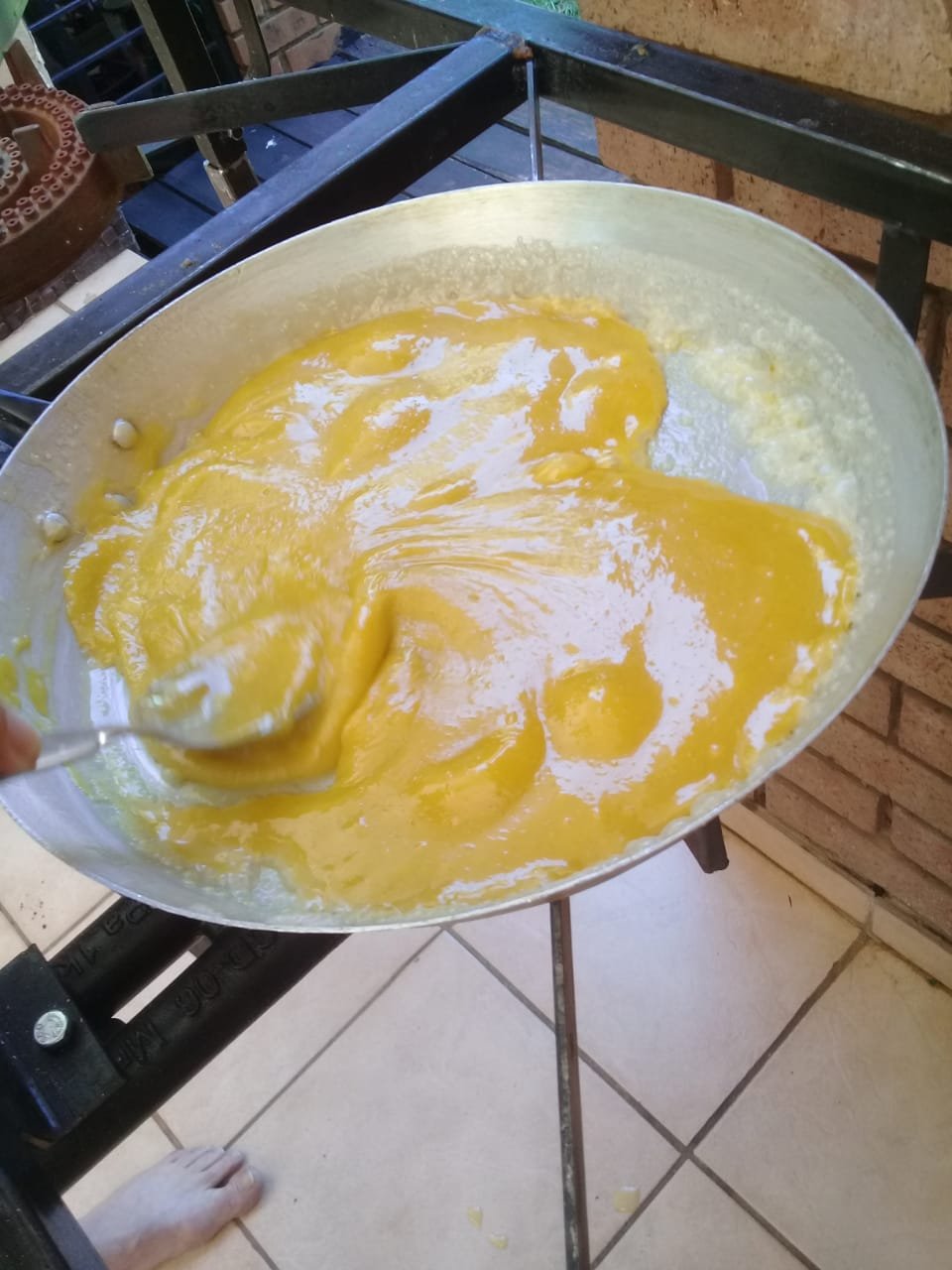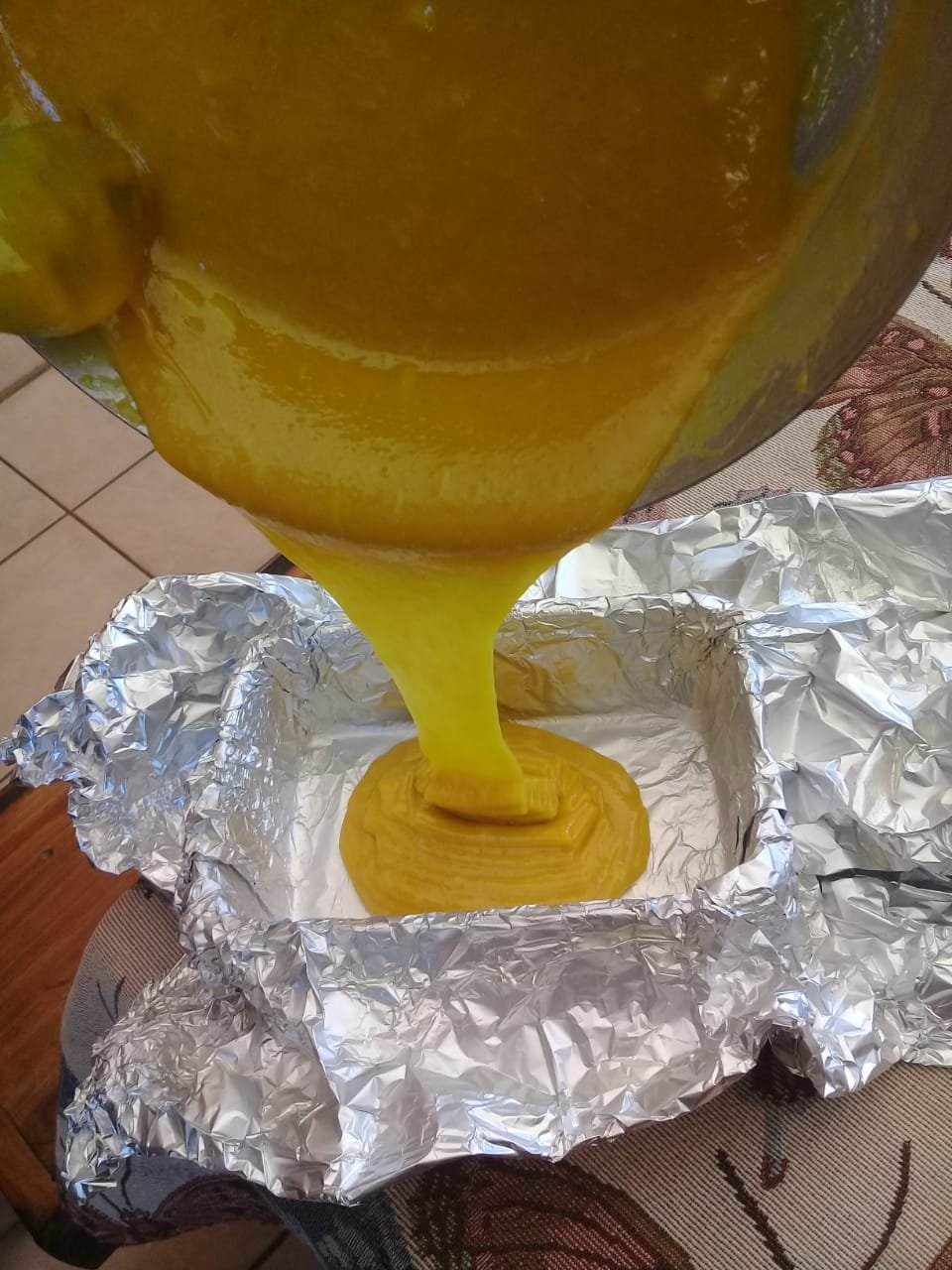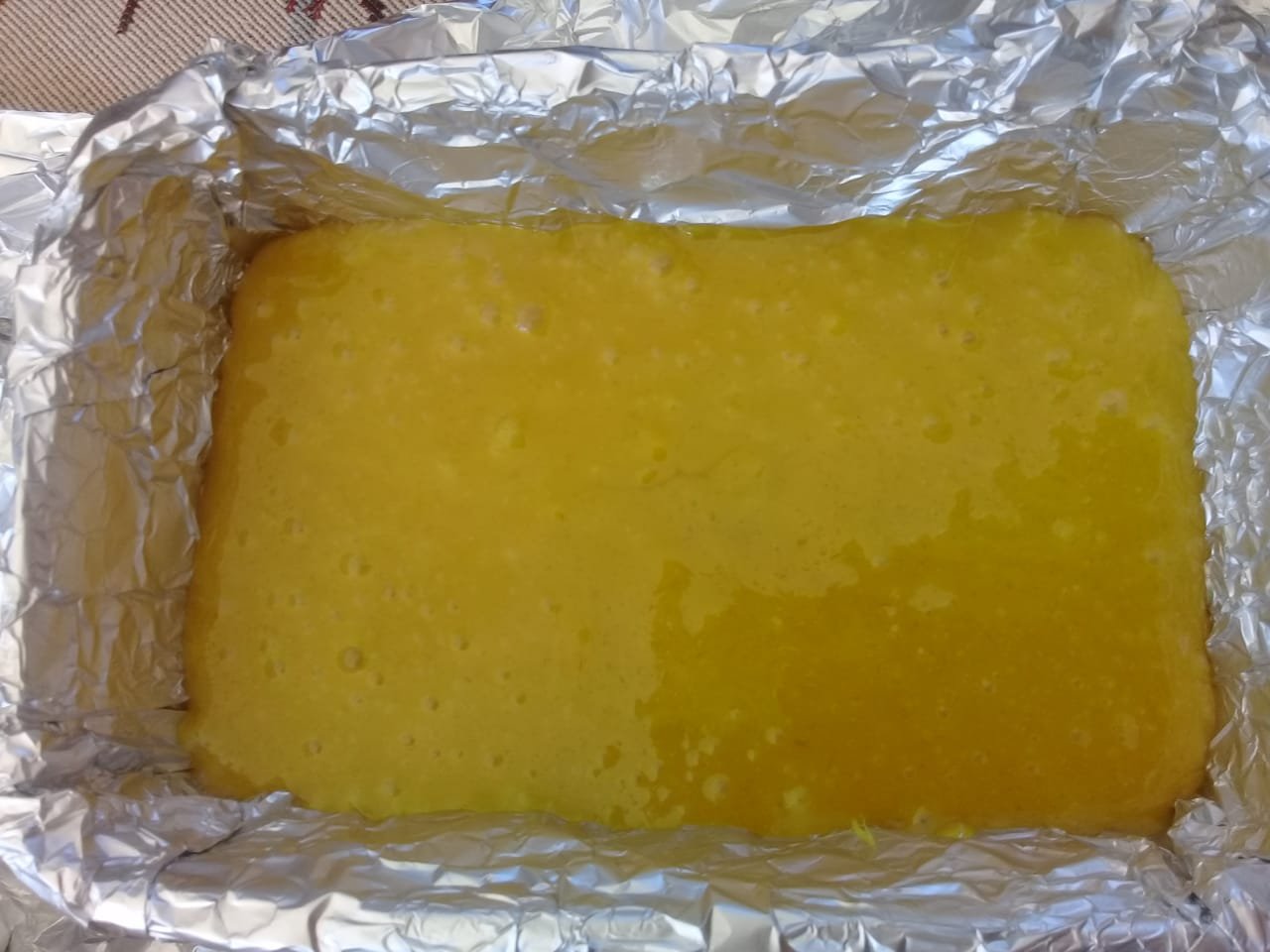 Unfortunately, either the first melt was too high, or returning the mix to the flame caused the toffee to come out brittle, instead of the soft lemon chew that I was after: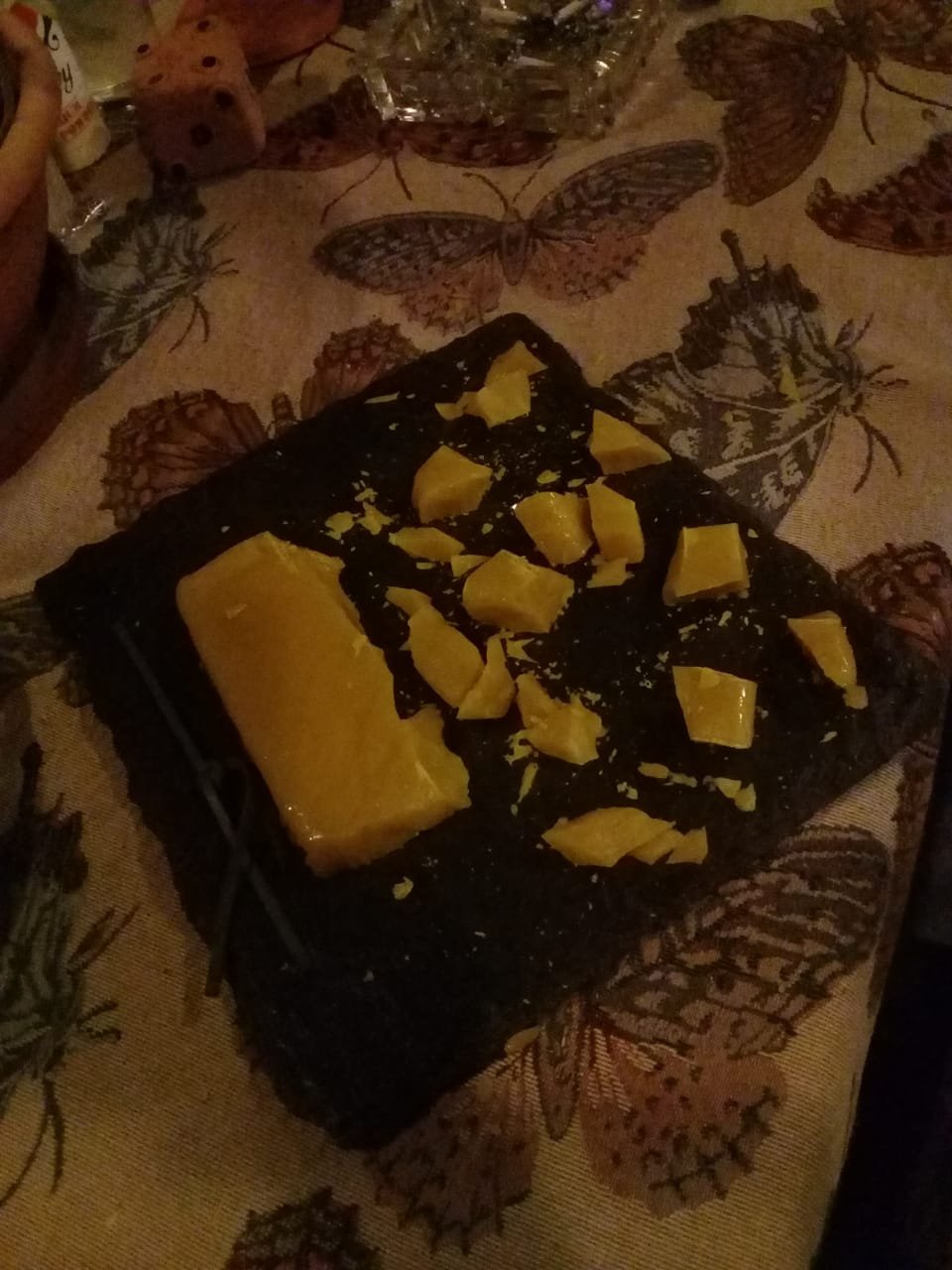 ... but the taste (and effect) was 100% spot on. \m/
I'll play around a bit more until I've got the soft toffee that I'm after, and then probably share that with you as well.
If you enjoyed this post, please consider giving it an Upvote and maybe even a Share ;-)
... and if you have any suggestions or comments, I'd love to hear them in the comment section below.
Please also consider giving me a follow... I'll become a lot more active, and if everything pans out, will be sharing some video recipes with you guys soon as well.