Longing for warmer days and totally missing the Summer months, I bought a gently used skateboard at an auction for $5 Canadian dollars.
(Not much money. "How bad could it be?", I thought.)
See What I See. Here's what it looked like: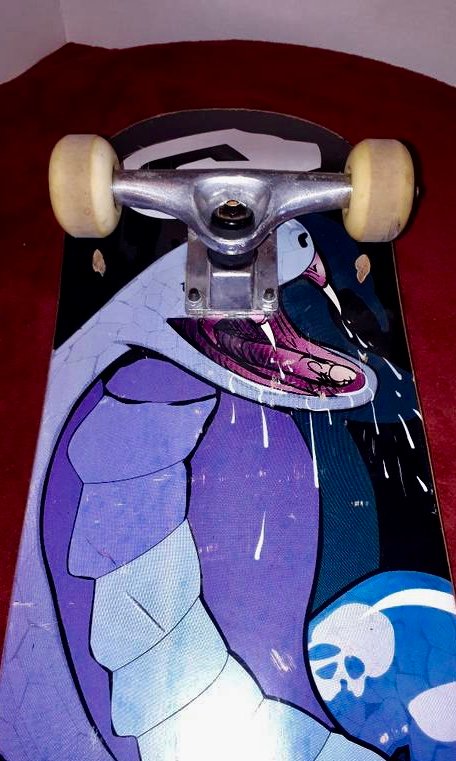 Notice the wheels, trucks and snake with skulls in the graphics ...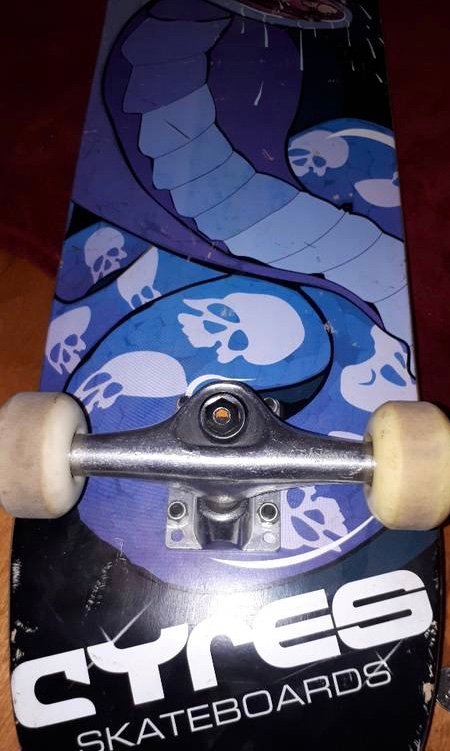 Here's what the top of the deck looked like: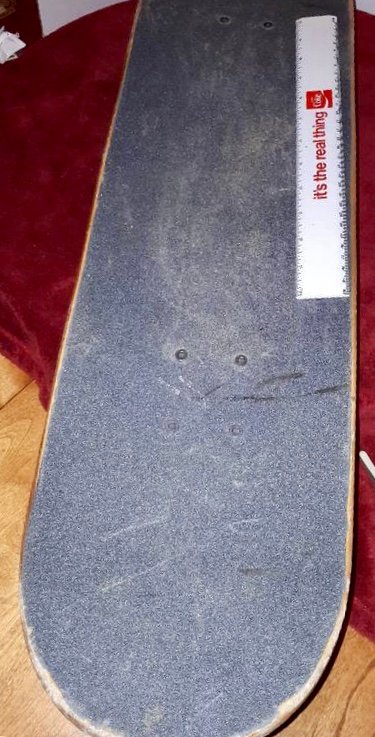 Stripped down.

Sanded.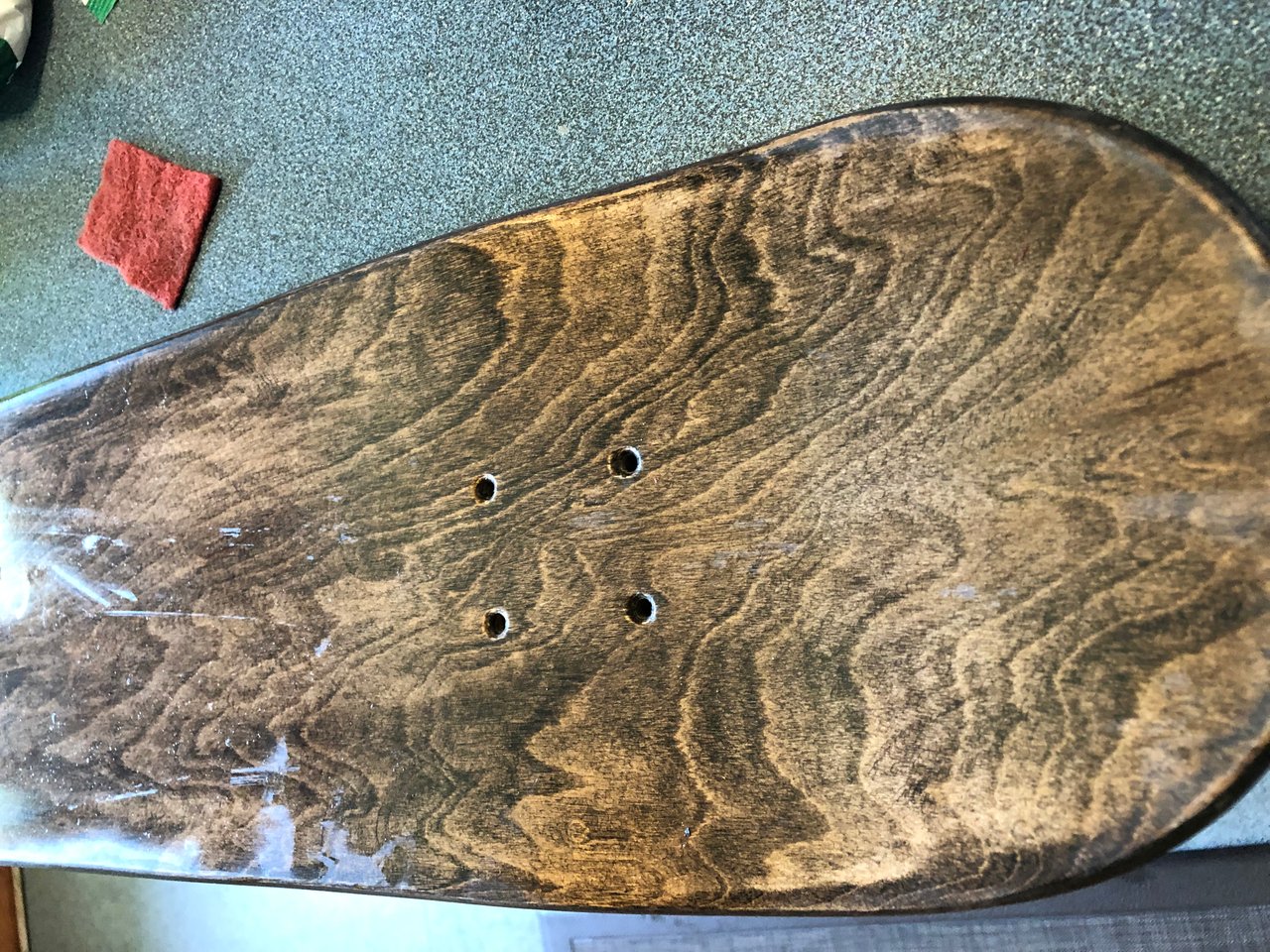 Sanded some more.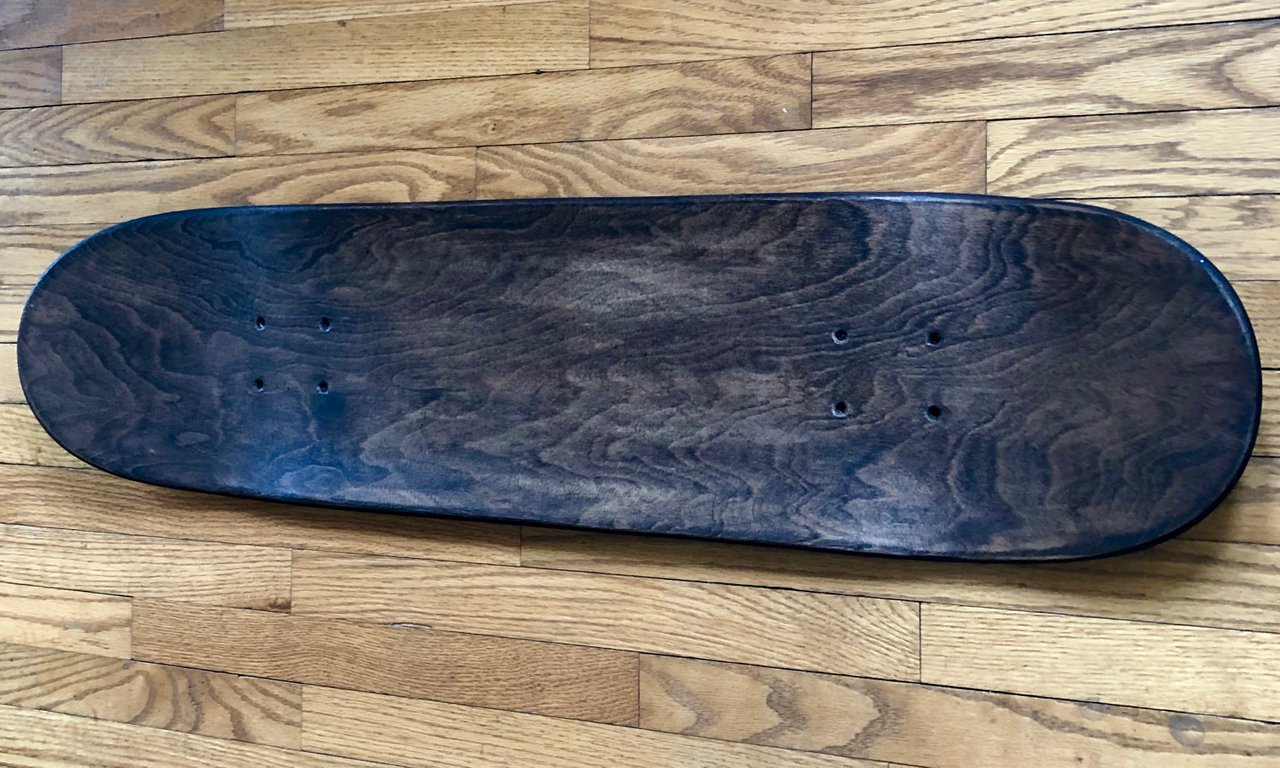 Stained.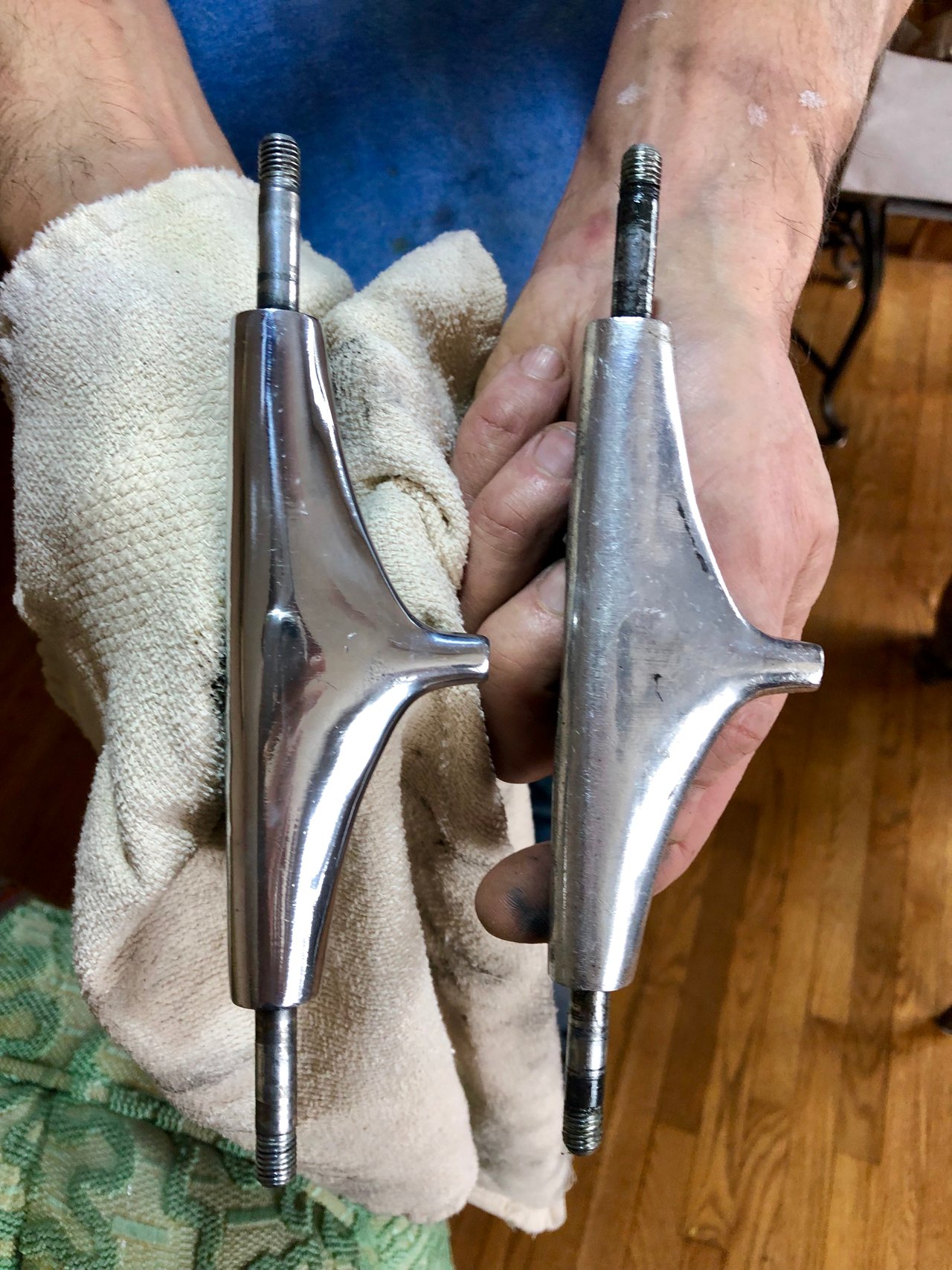 Trucks polished.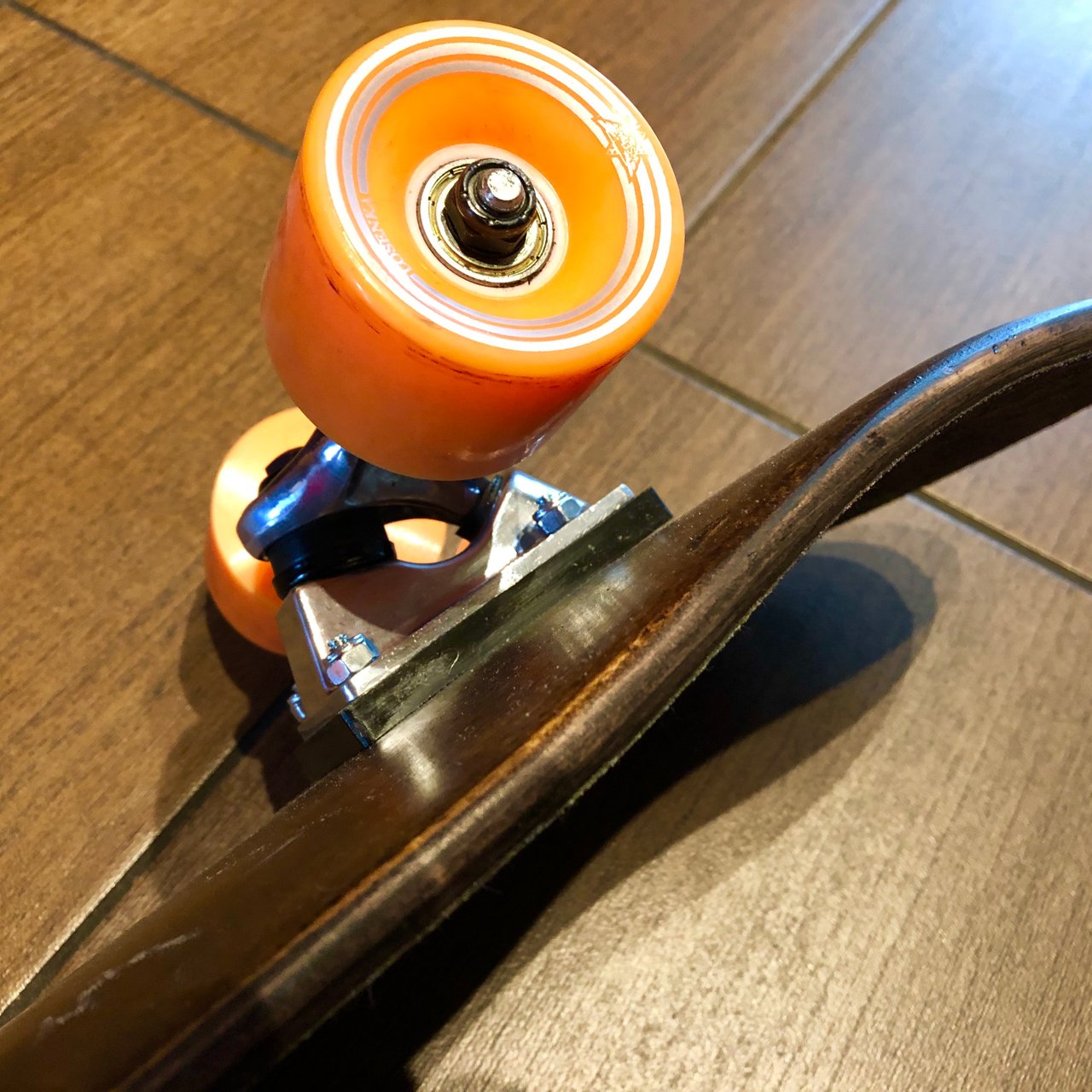 New orange wheels.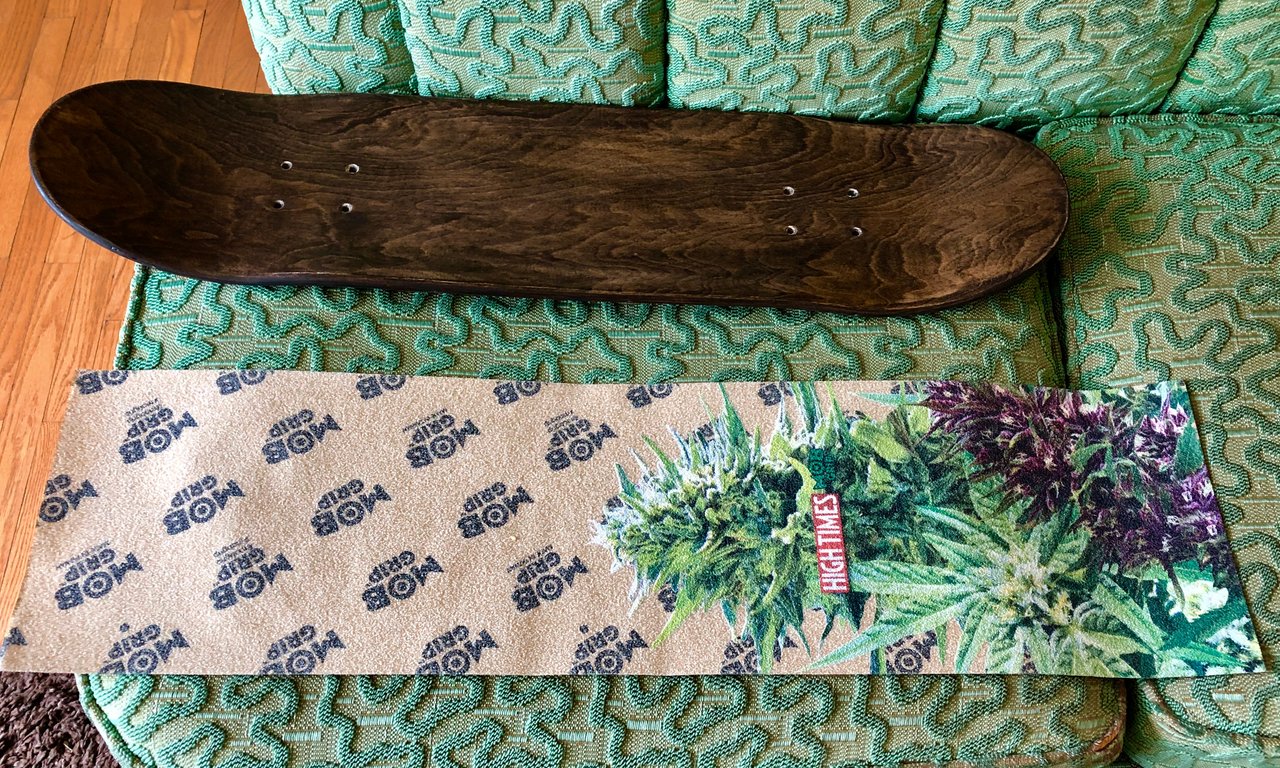 New (special order) grip tape.
All together: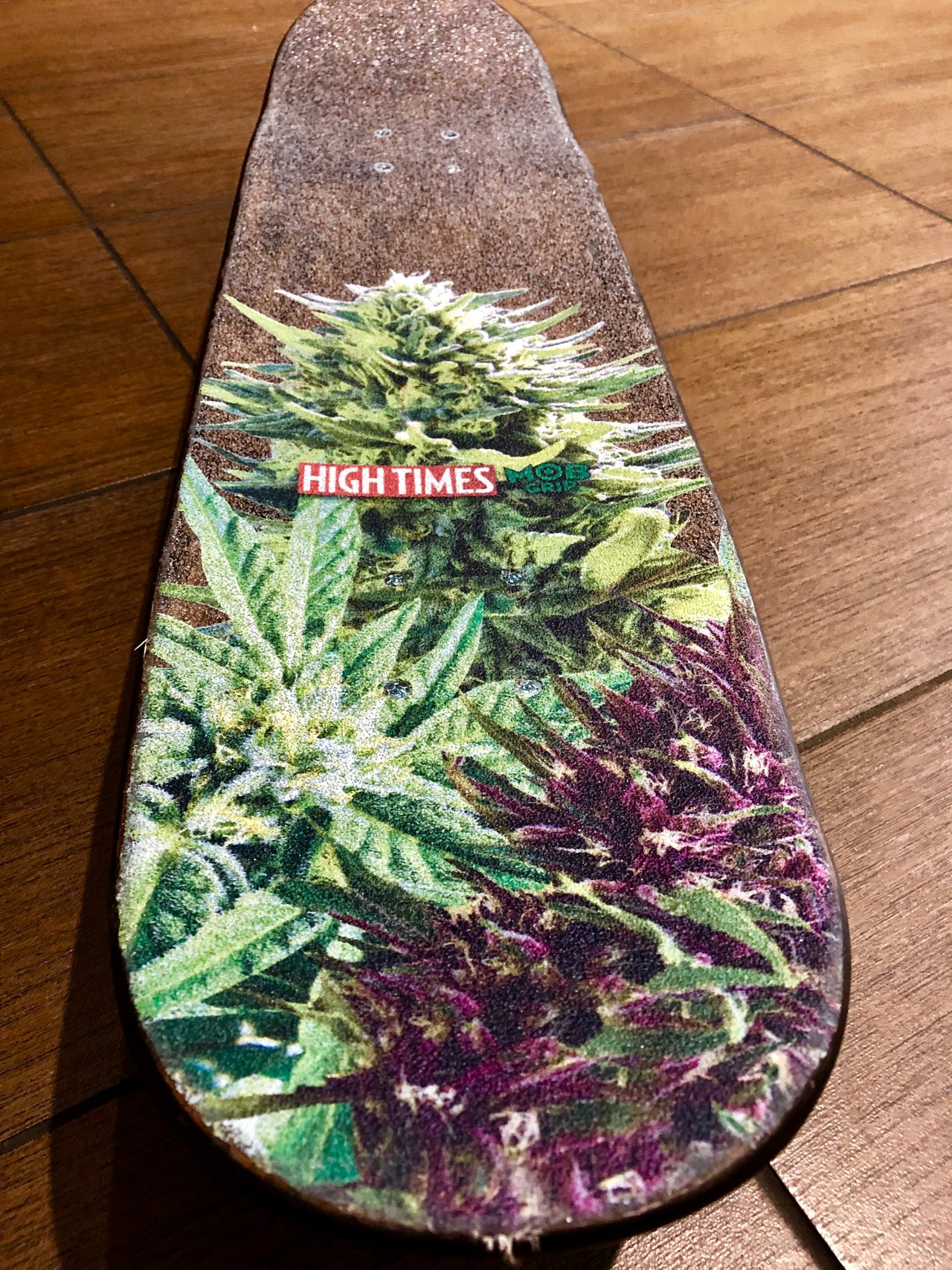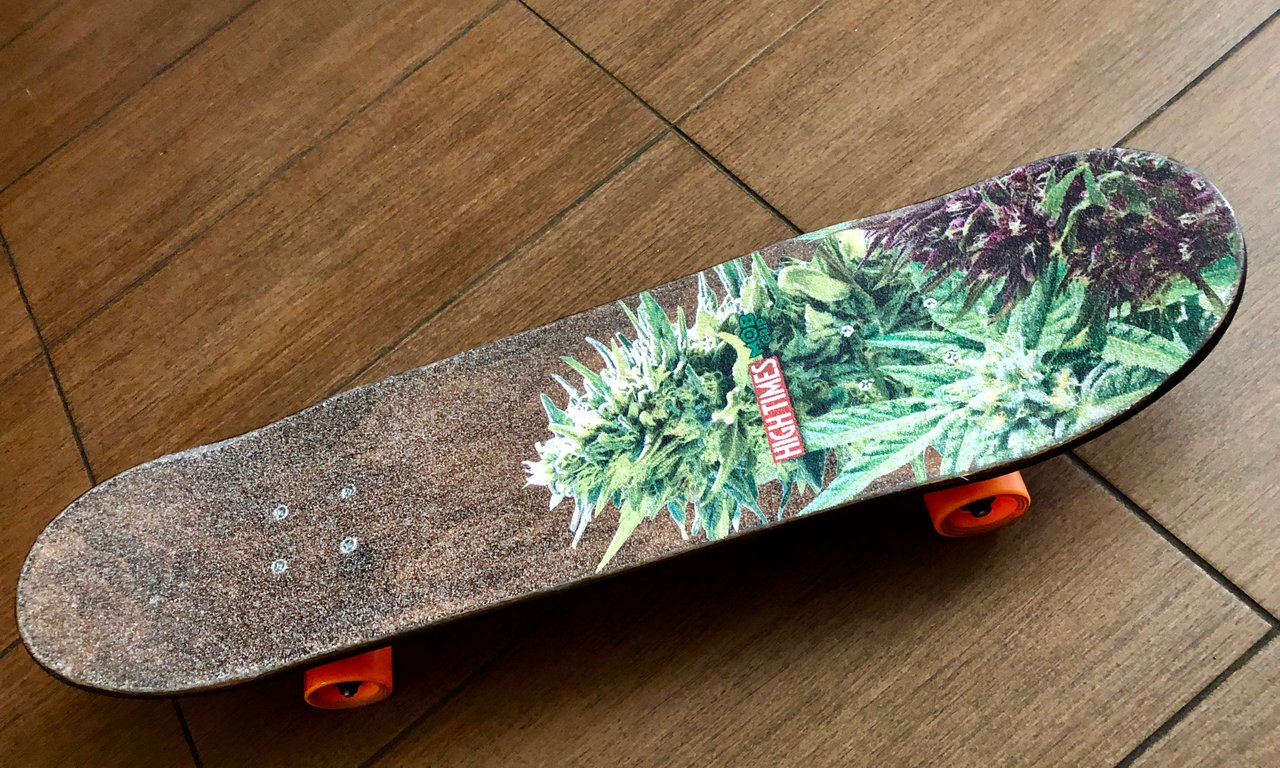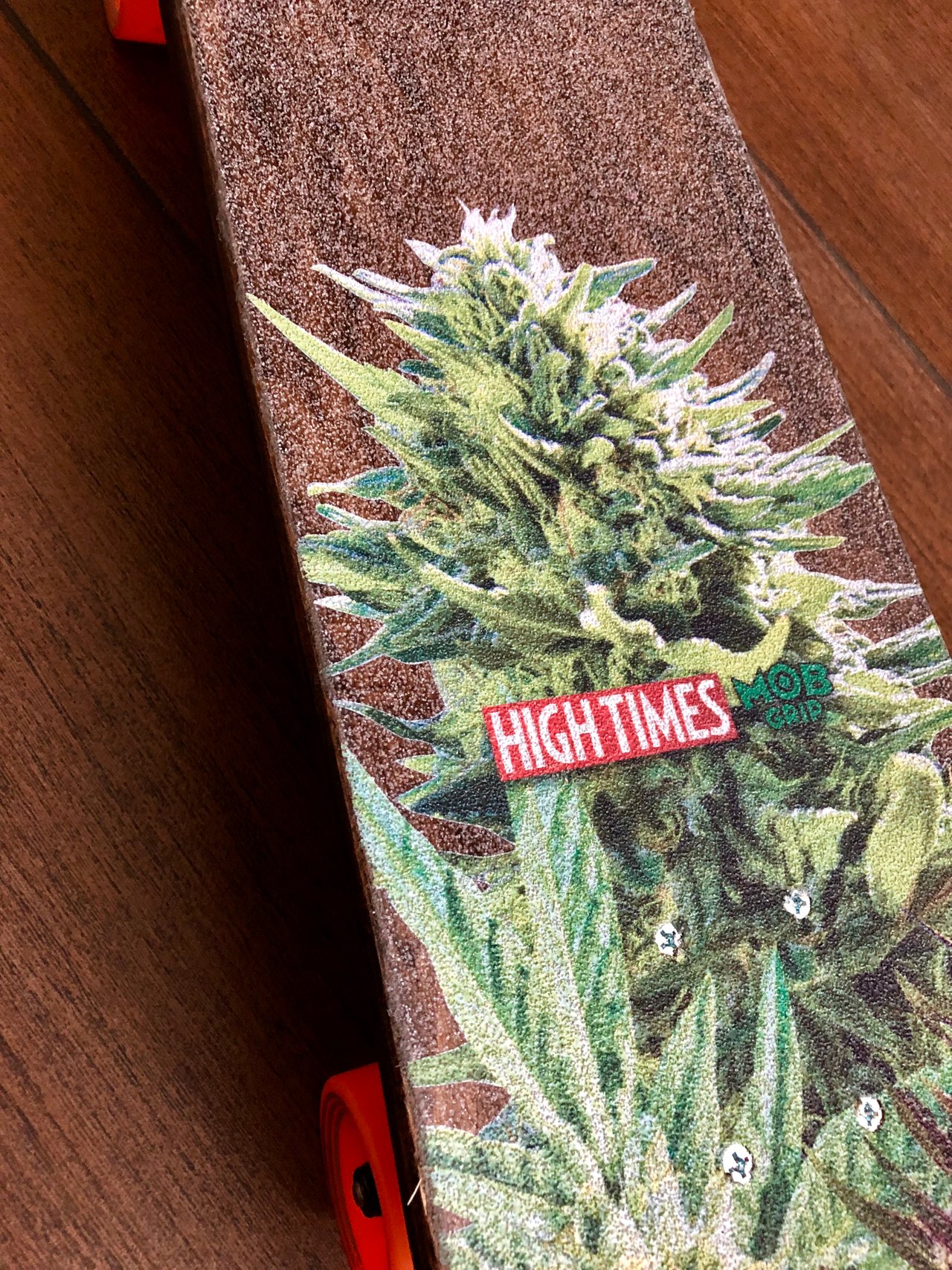 A sophisticated ride. Ready to roll?
(I know. I'm stacking stereotypes. I'm a masseuse who is almost Vegetarian, grows cannabis, loves concentrate, throws axes and knives, is heavily into crypto and now skating.)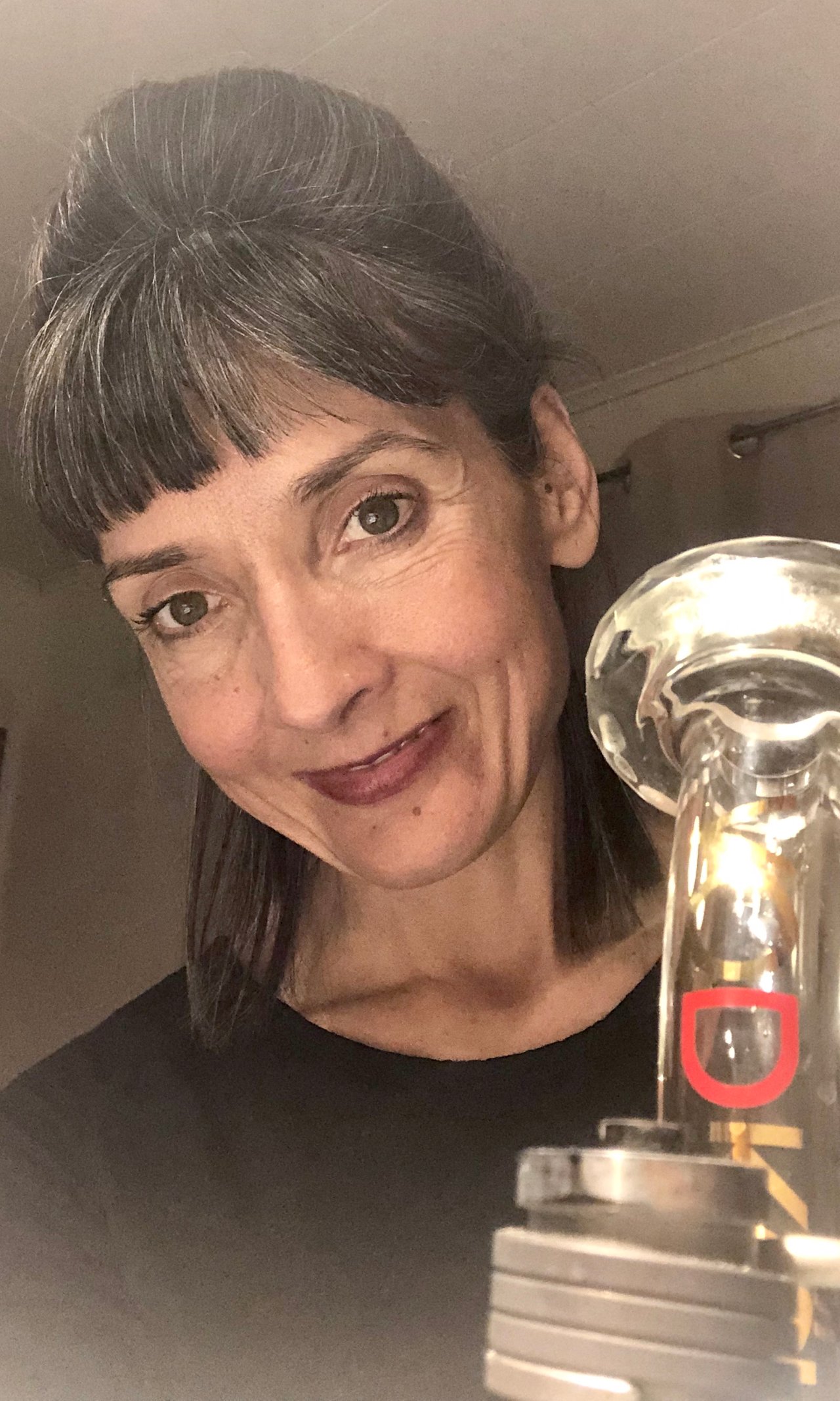 ~ Rebecca