Hello Steemians!!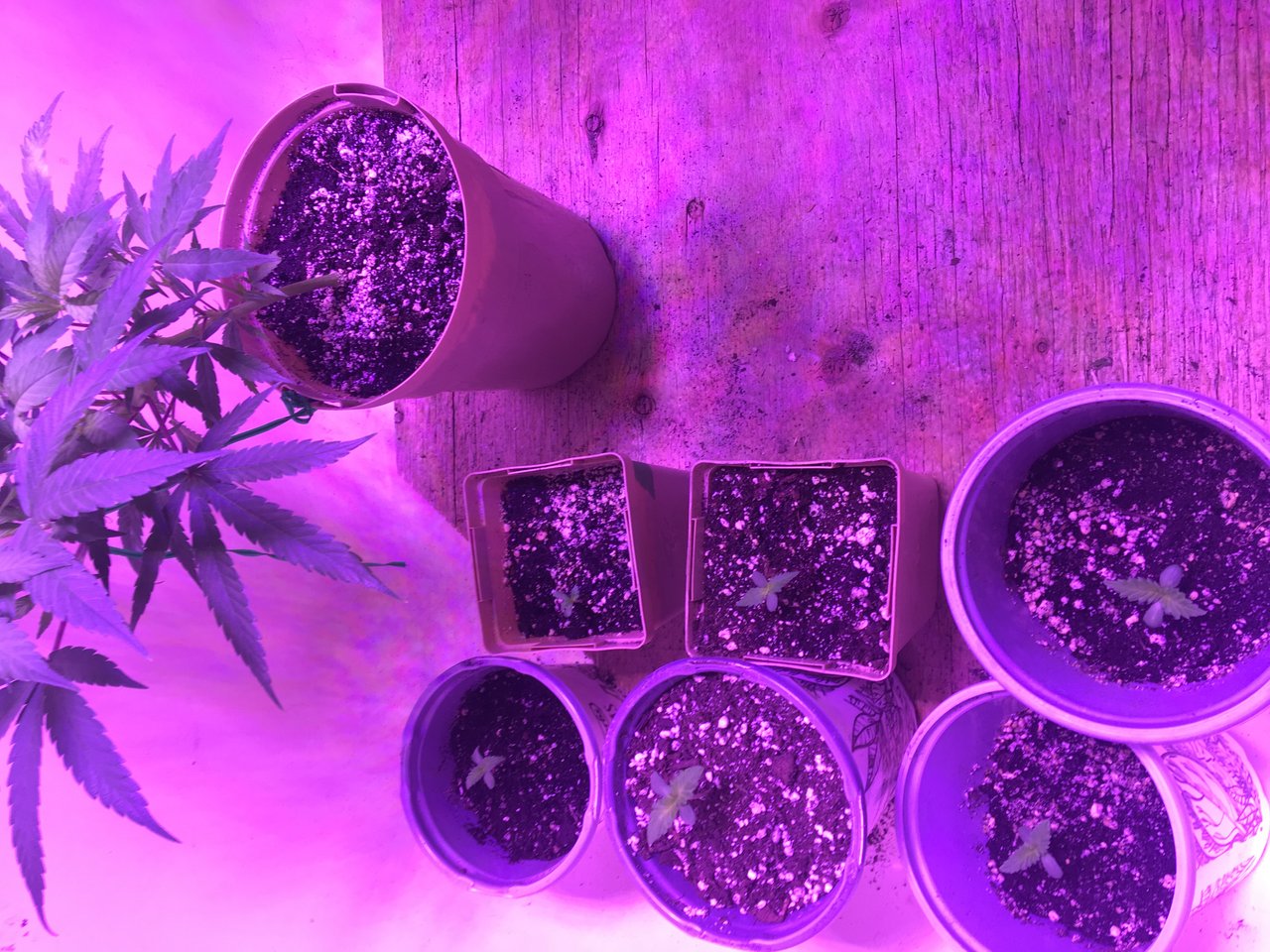 I've moved the seedlings into the flower room because my basement is too cold and dry right now.
We've got 2 Bruce banners, a white widow and 3 mystery bagseeds.
The little plant is my Ayahuasca Purple. I move it into the flower room when I'm home to soak up the extra light as I've only been growing it under a 13 watt 5000k CFL.
I tied it down but haven't topped it. My plan is to just let it grow and use it for cuttings for friends.