Our team just finished the development of the NextValium GUI 0.4.0.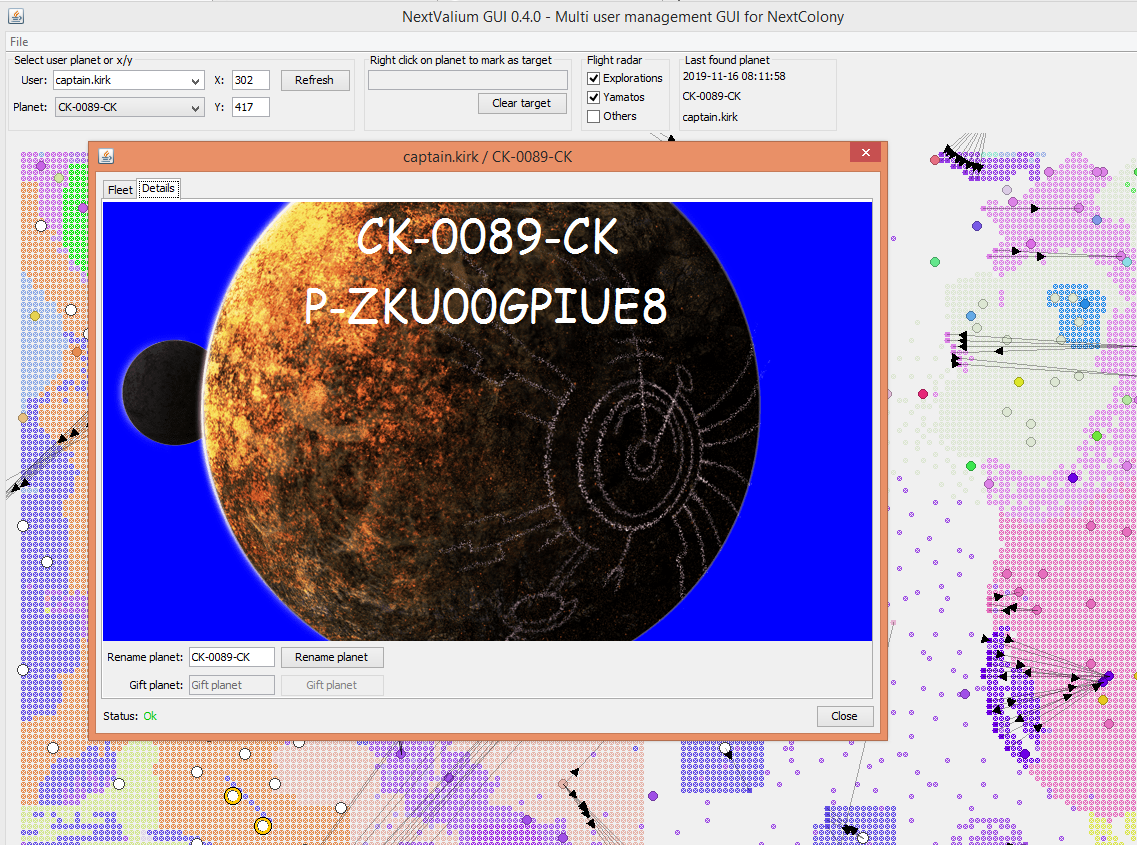 The flightradar now also shows Yamato upgrading missions. The planet which upgrades a Yamato is marked with an orange circle.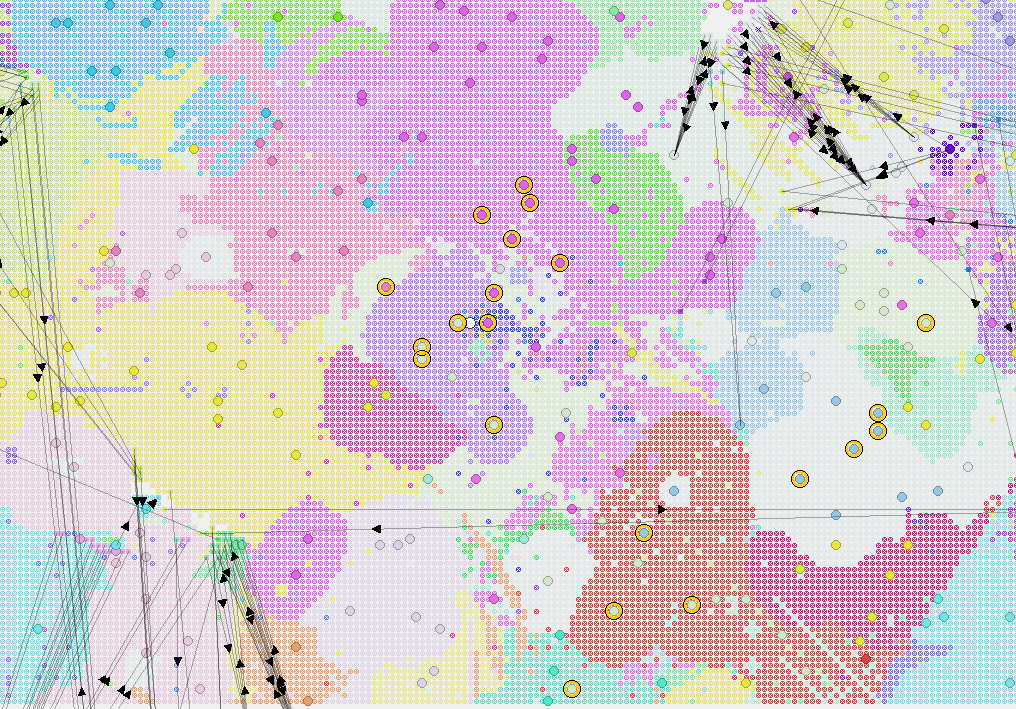 An other nice little feature is the new status bar with the current game delay. Sometimes, if the NextColony server is down, this value rises from a few seconds to a few hours. That means, that you can start missions with the NextValium GUI but NextColony will accept this transaction a few hours later.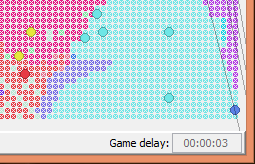 Also the planet detail dialog has been extended. Now you can rename the selected planet. A picture of the planet is loaded from the NextColony web site.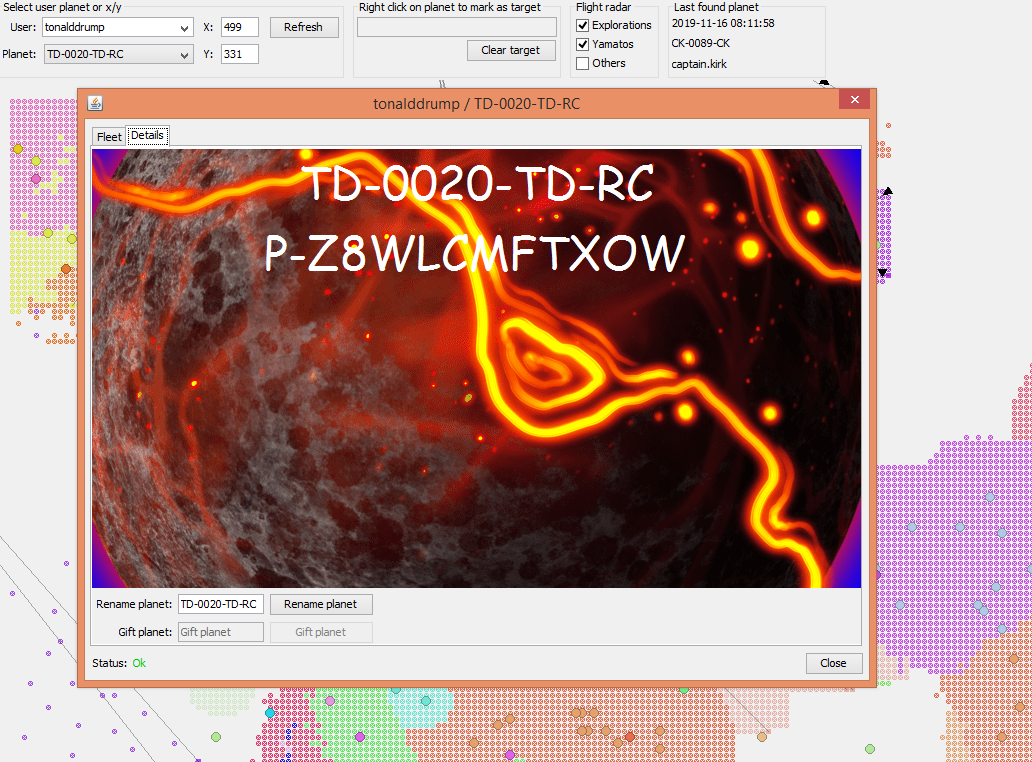 And I nearly forgot: The last found planet of the configured accounts is displayed in the top bar.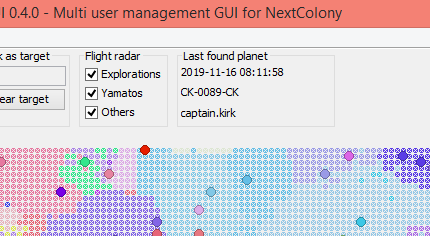 Here are the sources on Github: https://github.com/prinzvalium2/nextvaliumgui
Downloadlink for the app: Ask for it in the comment section
Cheers,
Captain Kirk
---