We bought a caravan! Yes, in the last few weeks we have made the giant leap from a tiny dome tent to pop-top caravan.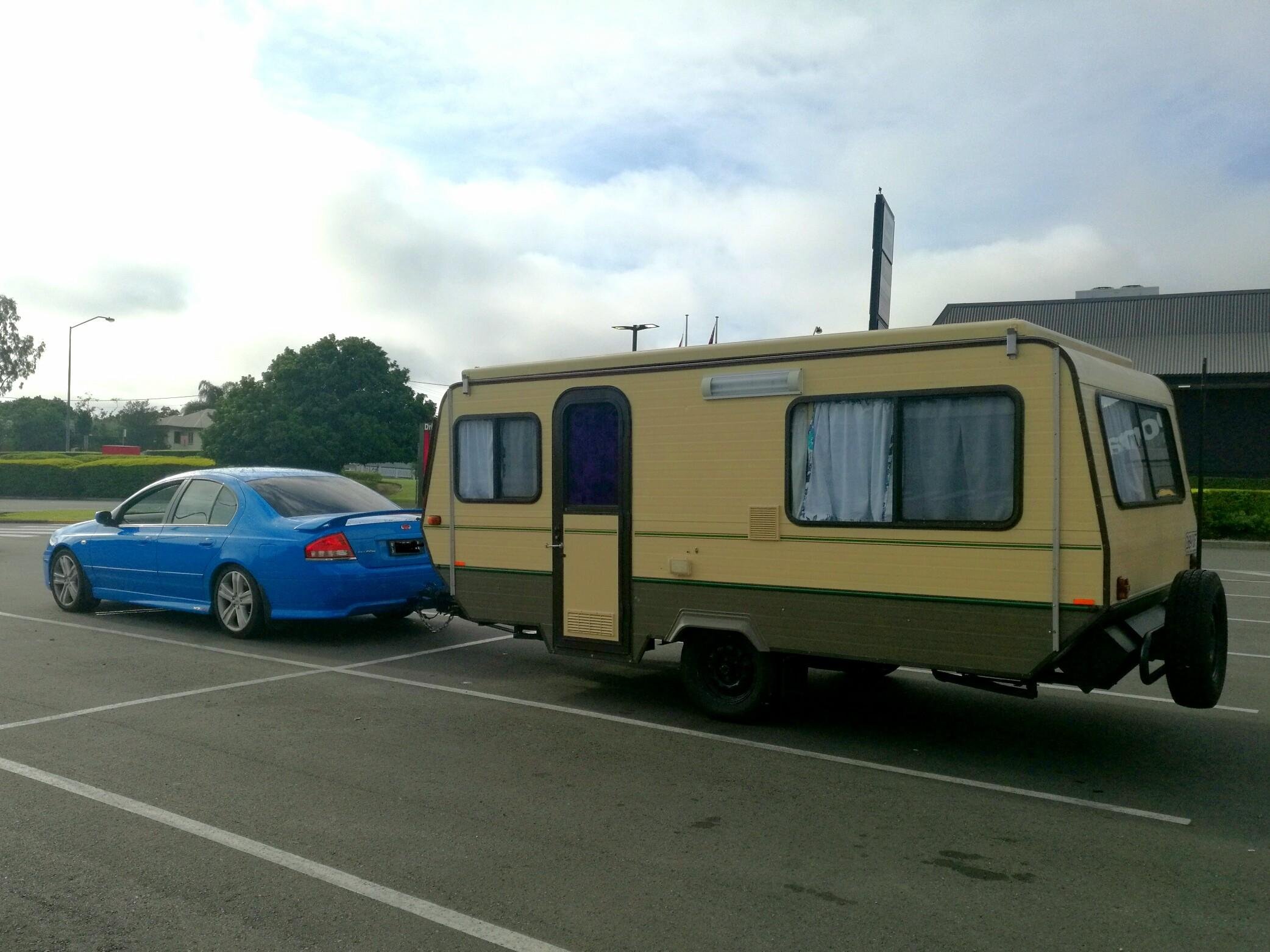 The caravan.
There have been months of debate (years, actually) on whether we could justify the cost of a caravan. Would we use it enough to make it worthwhile? Would ongoing running costs become burdensome? Would the money be better spent elsewhere?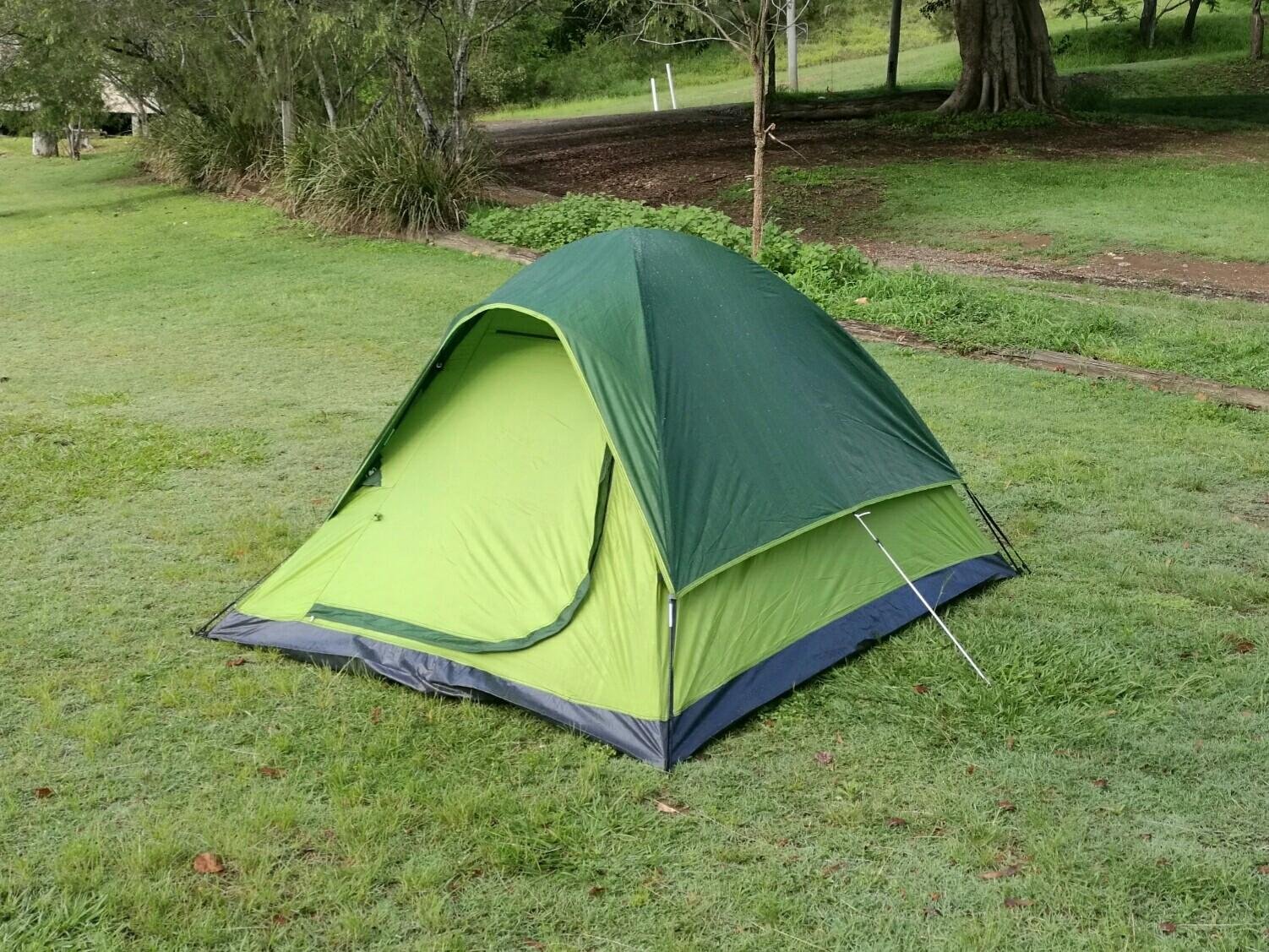 The pre-caravan tiny dome tent.
Then along came this girl. She's an '87 (at a guess) 14'6" Viscount Regency Ultralite. Her specs matched our needs, she was in great nick and the price was doable, so we made the leap.
Since she came home we've been prepping her for our first trip away. Mostly cosmetic work, fitting her out and making her ours. She's 30 years old so there are a couple of little niggly things that need fixing or replacing, but nothing that stops her being used.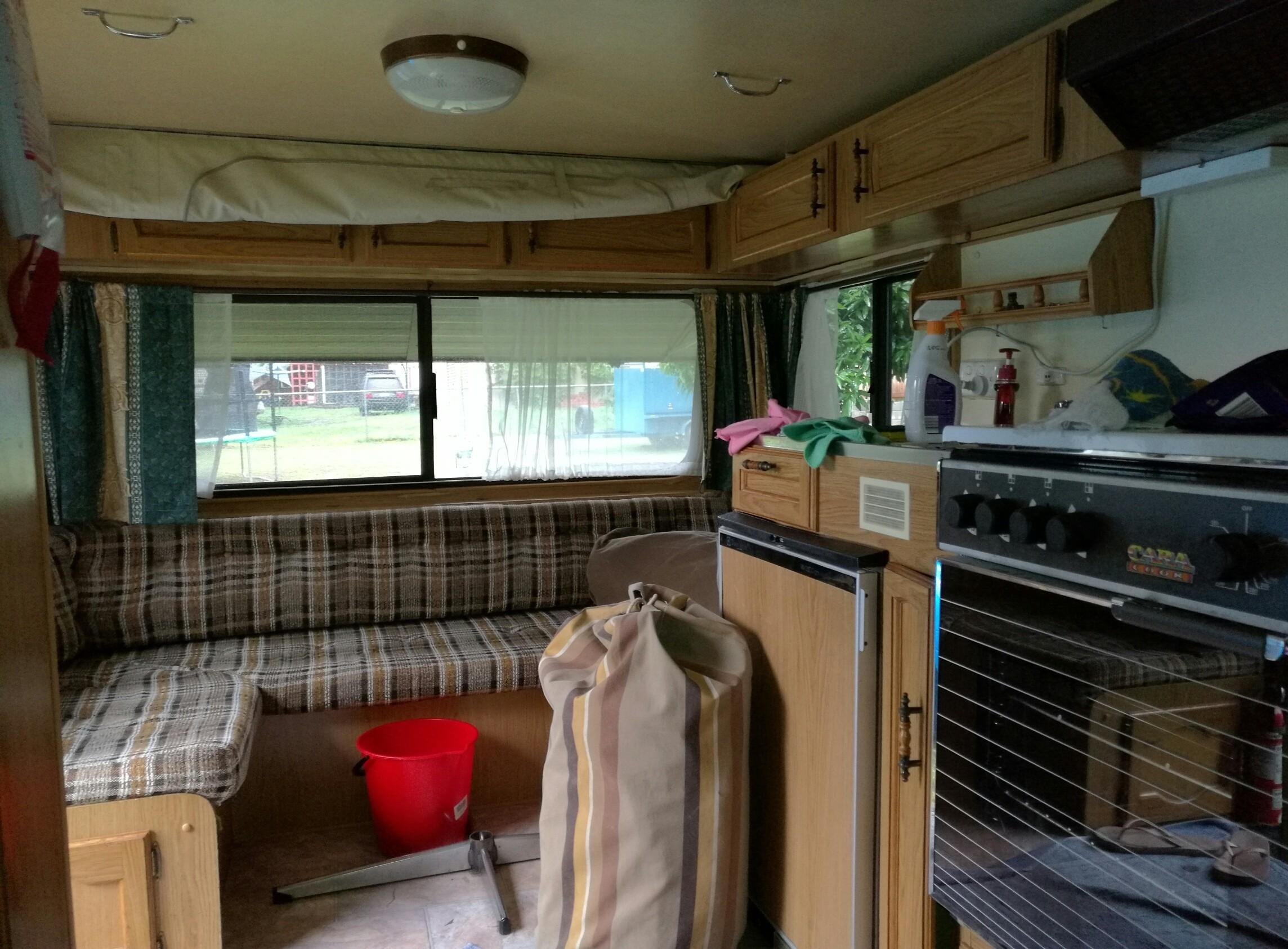 The caravan interior, shown the day it came home..
It's been quite exciting. We admit - we're rather inexperienced when it comes to caravanning. We have borrowed a few over the years, and leased a huge motorhome for a two week jaunt down Australia's East Coast, but when it comes to actually owning one we are complete newbies. I expect it will be an interesting journey, with many lessons to learn as we go.
Do you have any great caravanning tips and tricks to share?
---