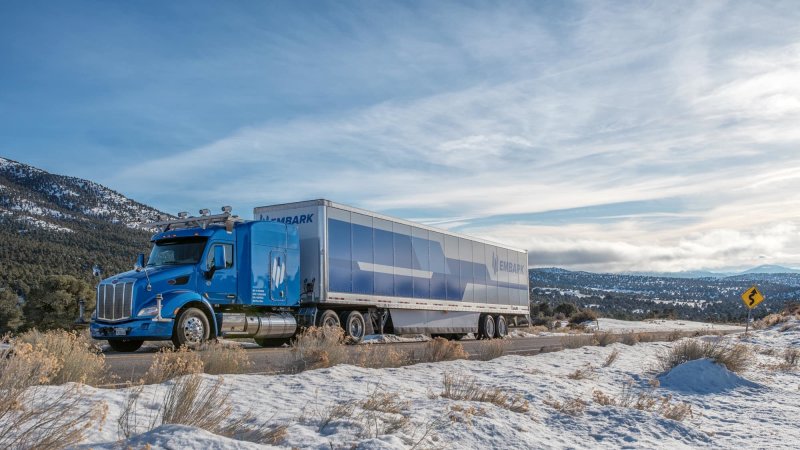 A truck built by Embark Trucks has successfully completed a semi-autonomous test drive from Los Angeles, CA to Jacksonville, Fl. And the truck wasn't empty, or filled with barrels of "apology cash" in case it veered out of its lane and into a van full of lawyers; it was full of refrigerators. Heavy, rectangular, expensive, "don't do well when sliding down the highway" refrigerators.
This is a strong step towards helping an industry that relies on a driver's ability to stay awake and alert for countless (well, not really countless. We can all count.), monotonous miles. Drivers won't be removed from their seat soon, the company said, because they are still required for "last mile" driving. We're a long way off from a truck navigating your local grocery parking lot and backing up to the Ralph's.
But, once the computers are good enough, trucks won't need to stop for drivers to rest. I can see a time in maybe 10-15 years where the truck trundles along 24/7, the driver handling fuel and delivery, passing the time as a passenger doing yoga, or jacking off to Slim Jim porn, or whatever it is that truckers do.