The 2019 Golf r has a 2.0 in line 4 engine that produces 288 horsepower, connected to a 4motion all wheel drive system and the Challenger Hellcat has a 6.2L V8 that produces 707hp. The Hellcat is often praised for its high horsepower V8 but when you calculate the horsepower per litre the Golf actually has 30 hp more per litre! You can calculate this yourself by divided the total horsepower of the car divided by the size of the engine in litres...This is how I calculated the horsepower per litre for the Golf r: 288hp divided by 2.0 = 144hp/L and for the hellcat I did the same: 707hp divided by 6.2 = 114hp/L. This means if the golfs engine was as big as the hellcats, the Golf would have 892 hp (144hp/L multiplied by 6.2L = 892hp).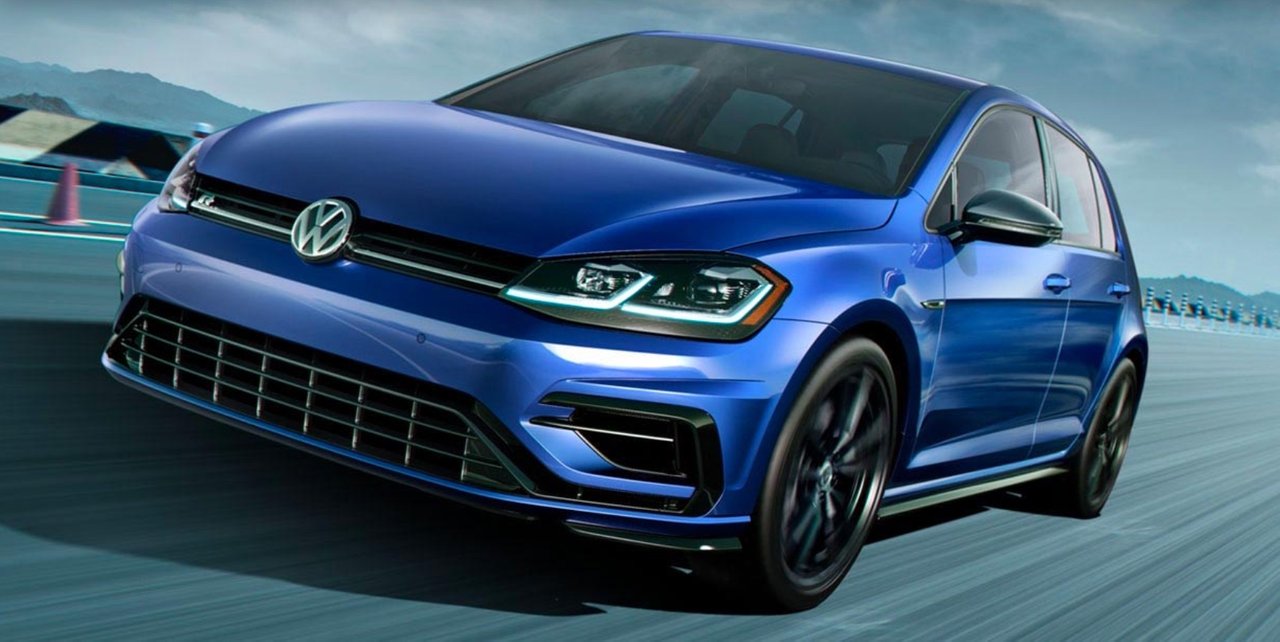 Photo from Volkswagen.com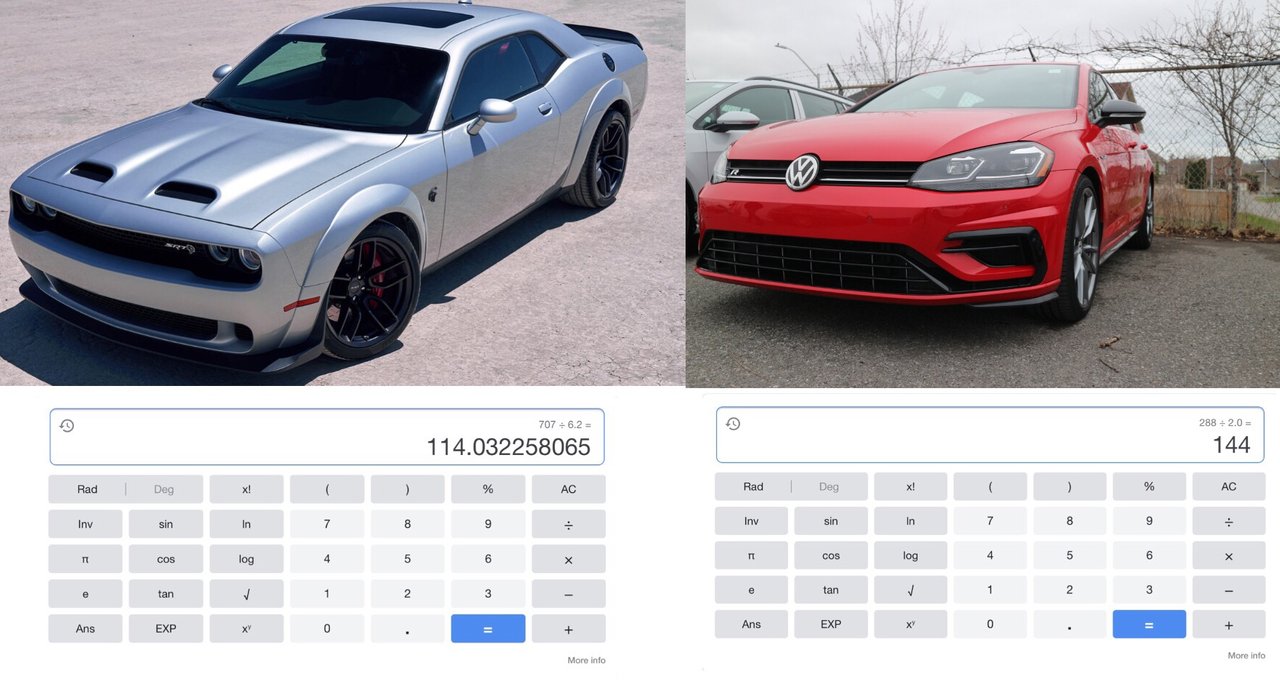 In the end they are both amazing cars and I hope to one day drive or own either of these awesome cars!
What are your opinions on the Hellcat and Golf R?