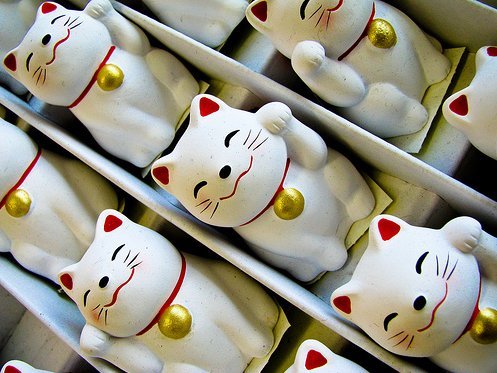 Have you ever felt curious about a golden cat doll whose hands swung down below that you often find in restaurants or shop stores owned by Asians? The following are various interesting stories behind the doll.
Often see displays using cats that resemble calls by lifting one leg of the plant right? The cat is called Maneki Neko, and is believed by Japanese to bring good luck.
Many Legends about Maneki Neko, but the most famous one as the beginning of the story is an old lady from Imado who makes pets. The woman lived poor in the Edo period in the eastern part of Tokyo, and so poor she could no longer feed the cat. He said disappointedly to his cat that as long as he was able, he apologized for abandoning the cat.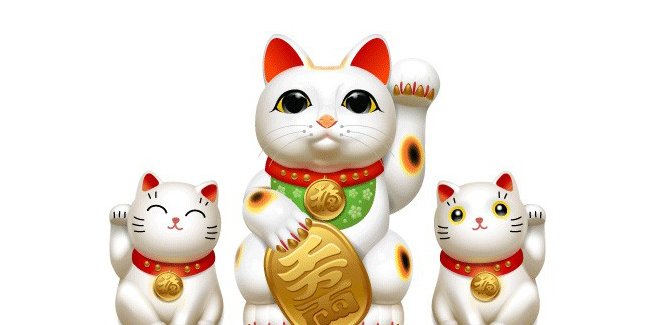 the night the old man dreams of being visited by his cat, in a dream the cat asks that the old man make a statue resembling himself from clay. The statues will bring good luck to the bed. Absolutely, someone bought the statue. The same thing happens when similar statues are made, until the old woman and her cat are separated from poverty, even living well.
People who will believe from the statue of Maneki Neko, which is similar to a red necklace with a golden bobble. The statue is also a coin koban, namely money used in the Edo era